A great, but difficult achievement!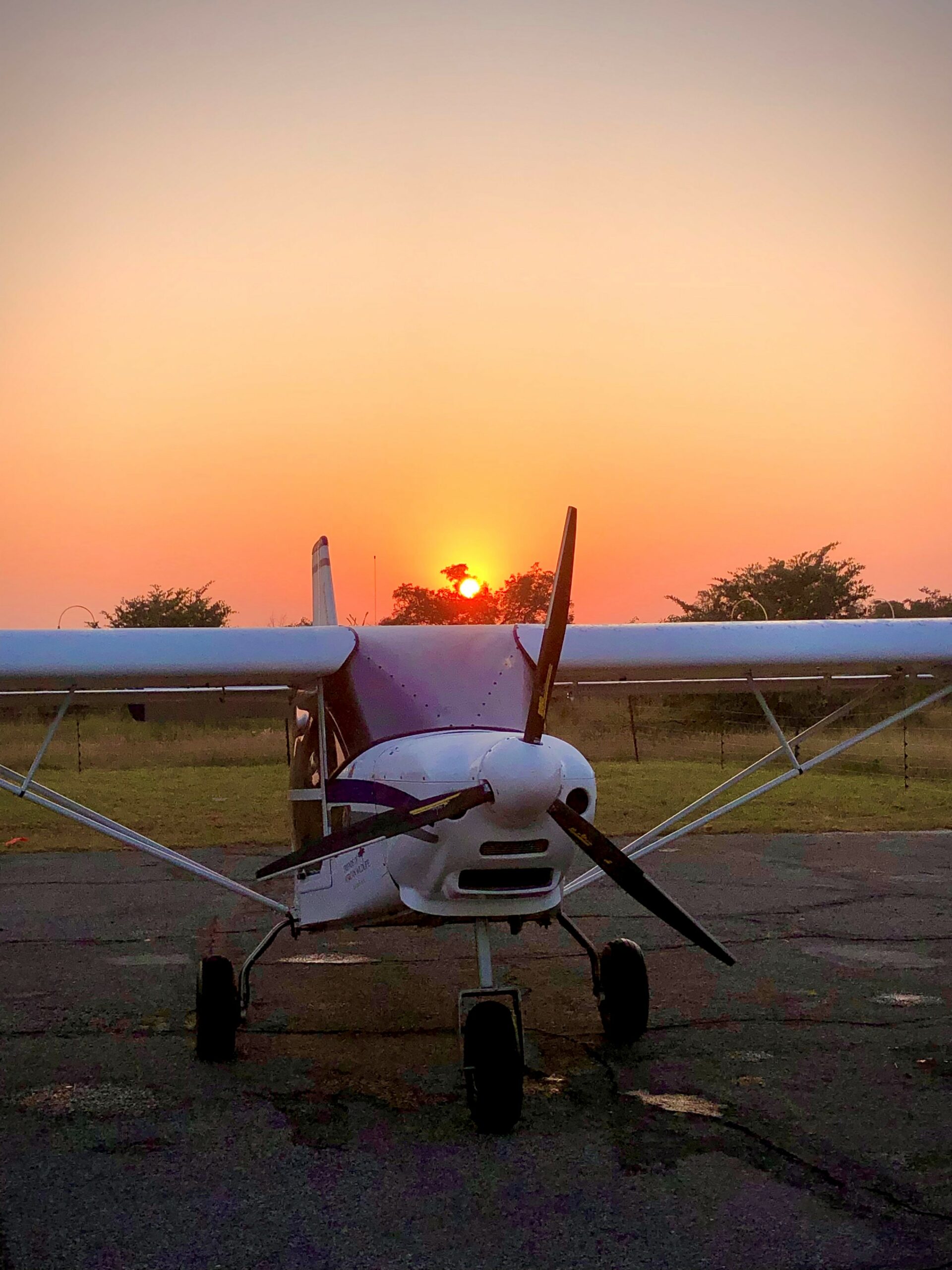 Guest blog post by the Southern African Wildlife College
With financial support received from the International Rhino Foundation (IRF) the Southern African Wildlife College's (SAWC) four-tiered approach to counter poaching has achieved so much over the last 24 months. In June 2020 IRF partnered with the SAWC providing a grant to support various core and counter poaching activities across the College.
Our four-tiered approach to counter poaching continues to have a marked impact on the rhino poaching scourge. With the support of our partners and donors, many successes have been experienced in the field and also the training of field rangers in both basic and advanced skills continues.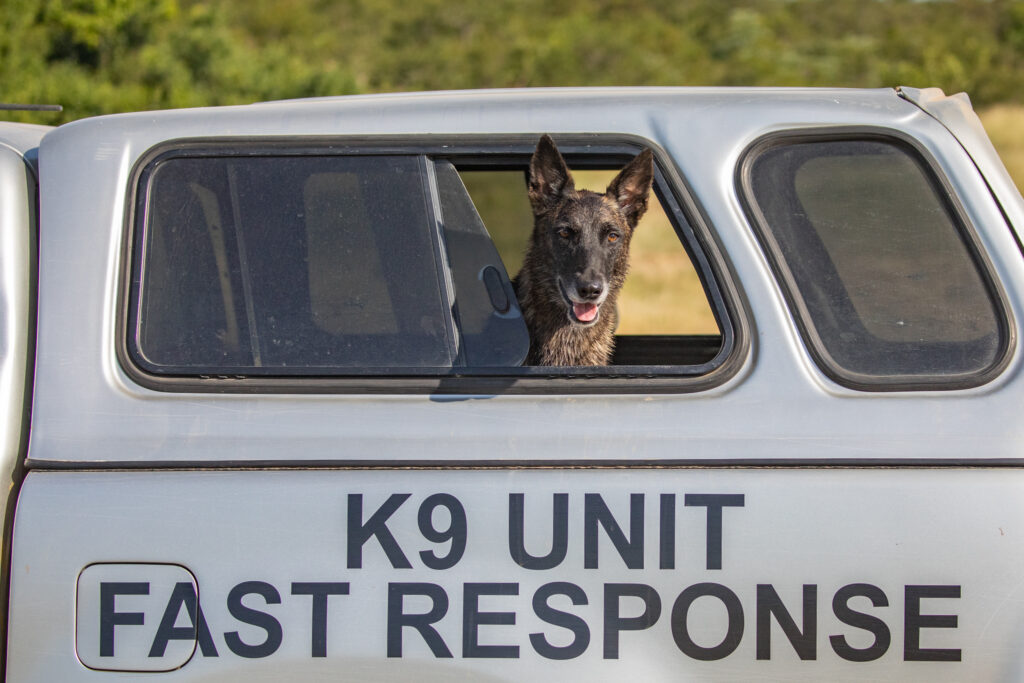 SAWC was also able to continue the critical work of our aerial support and K9 units as well as our engagement work with communities. The support from IRF and other donors has enabled the SAWC's aerial unit to fly in excess of 2000 hours, of which 384 of these hours were directly funded by IRF.
During the first quarter of 2022, our rhino populations were again hit hard by poaching, so as a result, the decision was made to dehorn the rhinos on the property where the College is based, and which is managed by the Kruger National Park.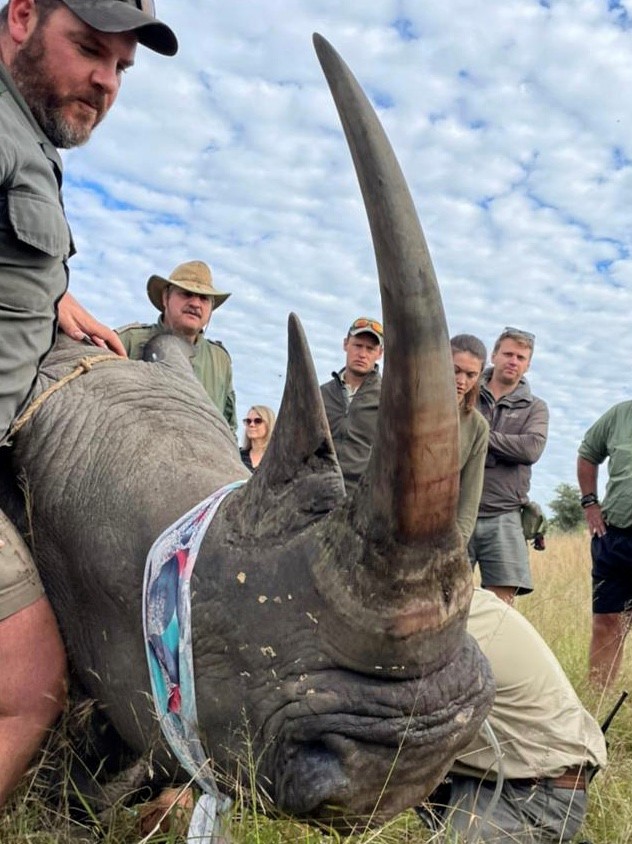 Hearing the dreaded sound of the chainsaw and seeing the horns of these magnificent animals removed is not a pleasant sight or experience. It takes a remarkable team of people to coordinate the operation and then to work swiftly and safely not only in locating and darting these animals, but in safeguarding the animal at all times. It is stressful, gruelling work where constant monitoring of these incredible animals needs to take place, whilst the horns are removed, tags are inserted and various aspects are recorded.
De-horning projects this year have been extensive and included the biggest combined, de-horning operation, which took place on the Mala Mala Game Reserve, Sabie Game Reserve and the Sabie Sands Game Reserve. A total of 199 rhino were de-horned in May 2022 alone. These areas were targeted heavily over recent months by poachers which resulted in important, strategic management decisions being made – de-horning being one of them.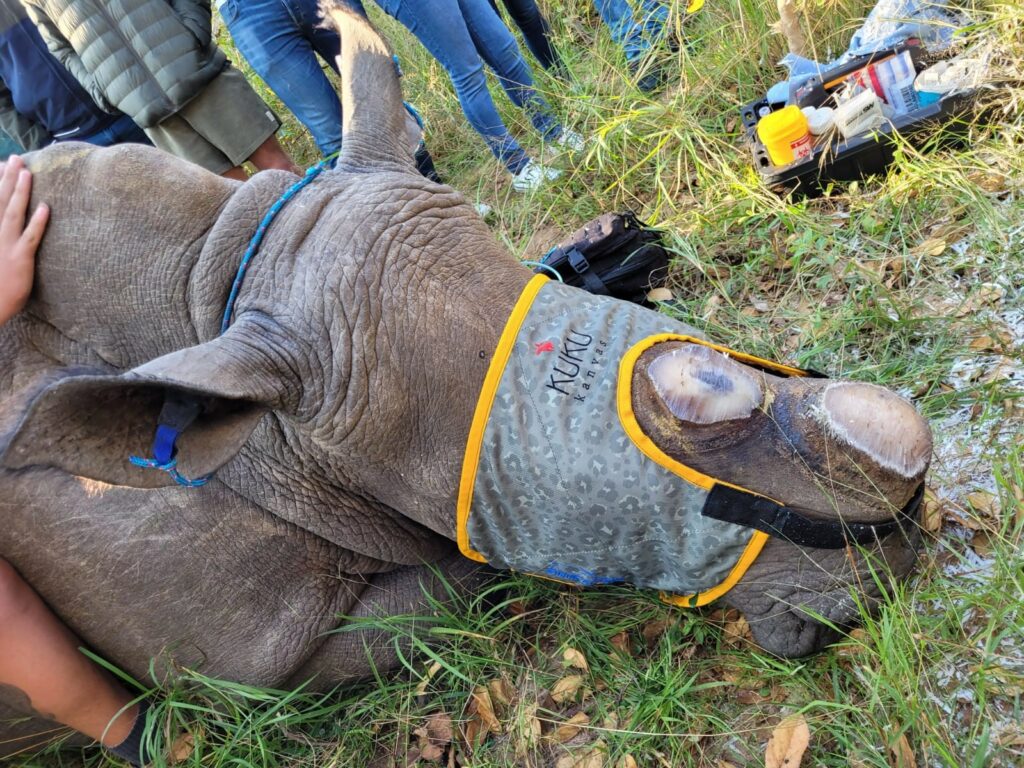 Rhino de-horning is a short-term solution, and the sad reality is that it often deflects the risk onto populations that have not yet been de-horned. It cannot be the only solution but it certainly helps in the current scourge of poaching. It is one tool in our arsenal of anti-poaching toolbox to help combat rhino poaching. A collaborative effort from both SANParks and the Private sector has seen a decline in rhino poaching in high-risk or vulnerable areas where de-horning operations have already taken place.
Having a fixed-wing aircraft in the sky, locating and scouting for horned rhinos as well as providing an aerial control platform, saves hugely on time and costs with these operations. Having flown thousands of hours and de-horned close to 1000 rhinos since June of 2021 and working with professional vets and ground teams, the SAWC's air- wing operations have played an integral part in these operations.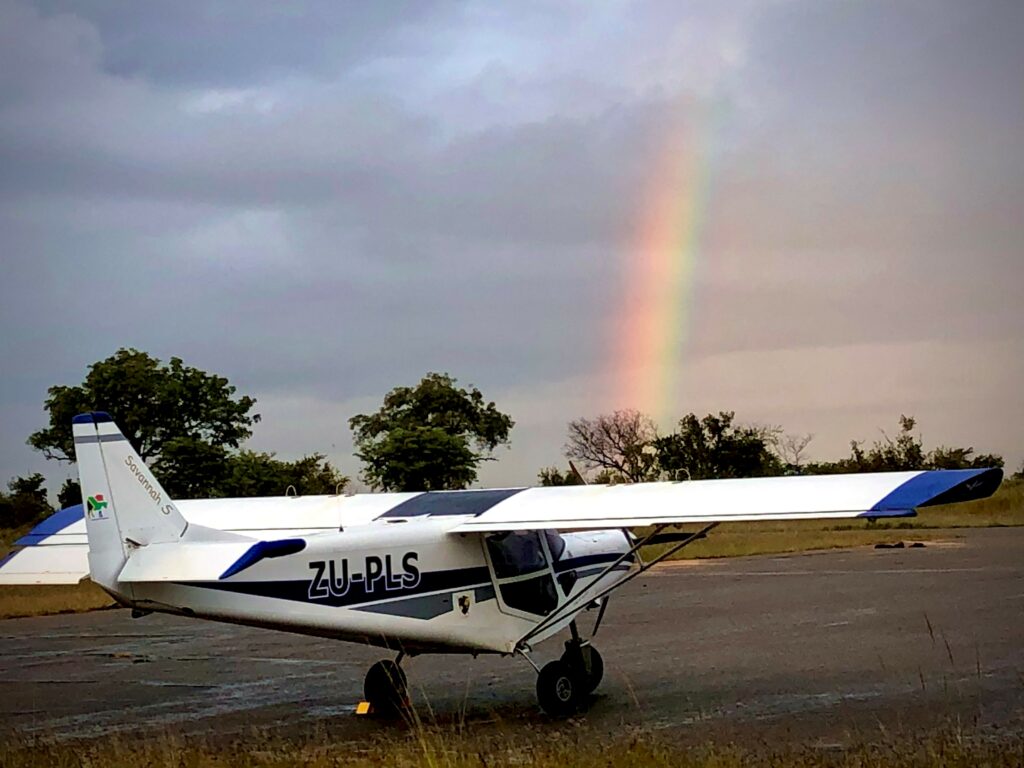 Many lessons have been learned as we continue developing techniques. Applying these learnings, SAWC can successfully use the techniques tested for best practice to assist the conservation industry. The question is often asked, why de-horn? In addition, does it really work? Well, the stats speak for themselves if one compares them to previous months/years.
"For those who have never been there to witness a poaching incident, whether from the ground or from the air, I don't think I have words to describe it. It's a feeling that I will never get used to, with enormous emotions of anger, aggression and disbelief. One tries to disconnect emotionally to be able to handle the savage brutality that we witness on a frequent basis, but no matter how hard one tries, I will never understand or make sense of it," said Bruce McDonald, SAWC Pilot.
---
Learn more about IRF's work and partnerships in southern Africa here.