A Future for Rhinos | Team Rhino Spotlight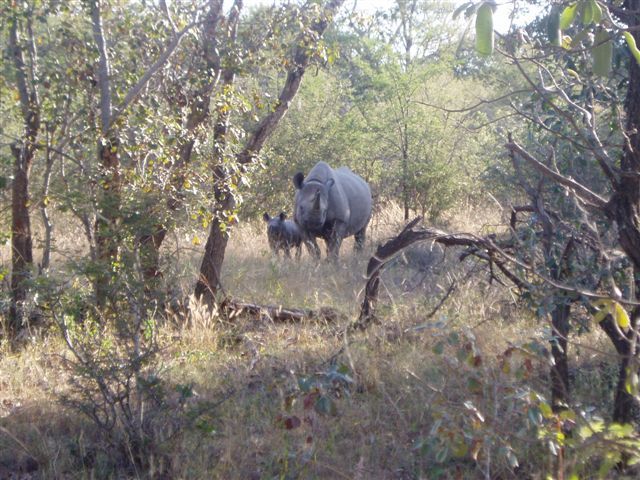 Patrick Condy fell in love with rhinos at an early age while growing up in Rhodesia, now Zimbabwe, in Africa. His uncle, John Condy, was a veterinarian and was called to participate in Operation Noah, bringing the 11-year old Condy along. Wildlife, including rhinos, were stranded on islands created by the formation of the human-made Cariba Lake on the border of Zambia. They needed to be relocated to the mainland.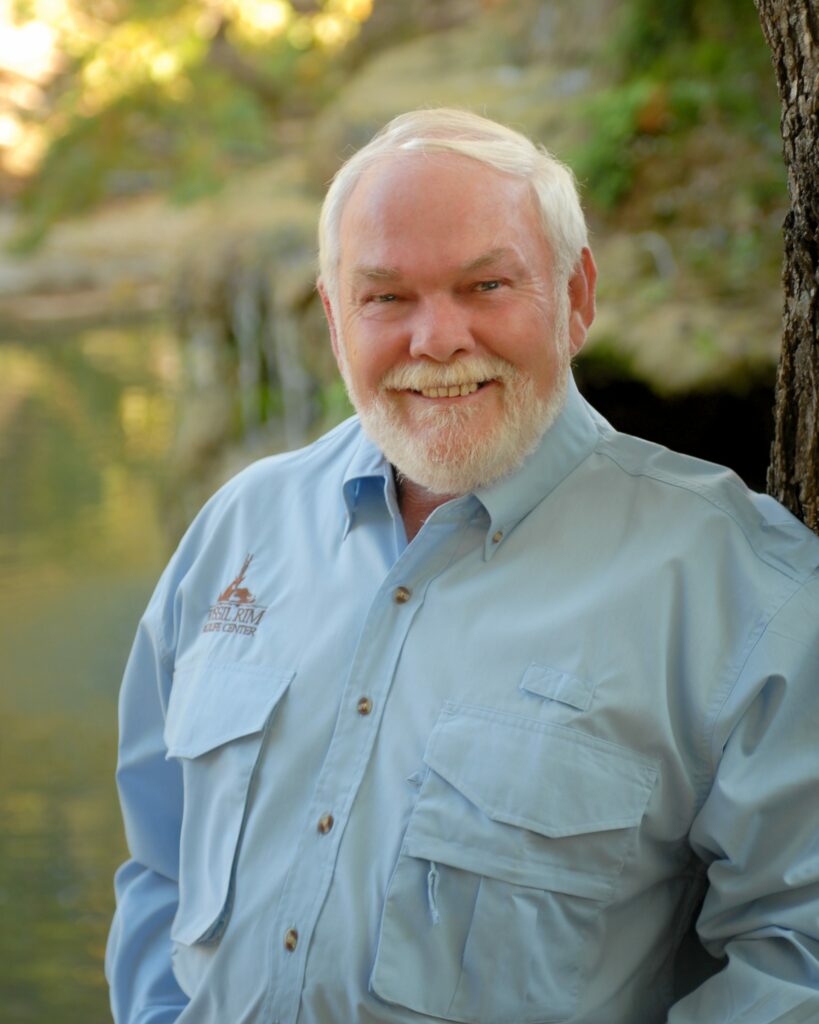 During this operation, a young orphaned black rhino calf named Rupert was rescued and brought to Harare, the capital of Zimbabwe, to be hand-reared. Rupert would become a celebrity – he was featured in a BBC documentary in the 1950s. Rupert also became close to Condy's heart, and he visited him often.
With such experiences at a young age, it was no surprise that Condy would go on to study wildlife, first at the University of Natal in South Africa and later for a master's degree from the University of Rhodesia.
Early in his career, Condy was assigned to a white rhino translocation project that transferred rhinos from South Africa to Zimbabwe in 1969. He again partnered with his uncle, who was the lead veterinarian for the operation. Condy was called in to study behavior as younger bulls were fighting for territory in their new ranges.
His next assignment was an adventure. Condy joined a project in Antarctica, studying seals and whales. "For a land-loving lowvelder, it was quite a new experience aboard the research ship," he remembers. Condy loved the project, but did not like being away from home and away from his young family.
He returned home and began studying business as a complement to his wildlife research skills. The combination would shape his career for years to come, beginning with his appointment as Director of the Johannesburg Zoo.
His work gained attention in the conservation community, and in 2001, he was recruited to the United States. He joined Boston University, developing the School for Field Studies as a nonprofit entity under the university's umbrella. The school established research centers in Mexico, Kenya, and Turkey, creating education curriculum and research parameters for studying animals in the wild.
Jim Jackson, one of IRF's founders and the owner of Fossil Rim Wildlife Center, recruited Condy in 2003. Fossil Rim is located outside of Dallas, Texas, and Jackson, along with his partner Krystyna Jurzykowski, were in the process of transforming it into a unique conservation experience. "Jim said, we are doing something different down here, and we need someone different to help us," recalls Condy.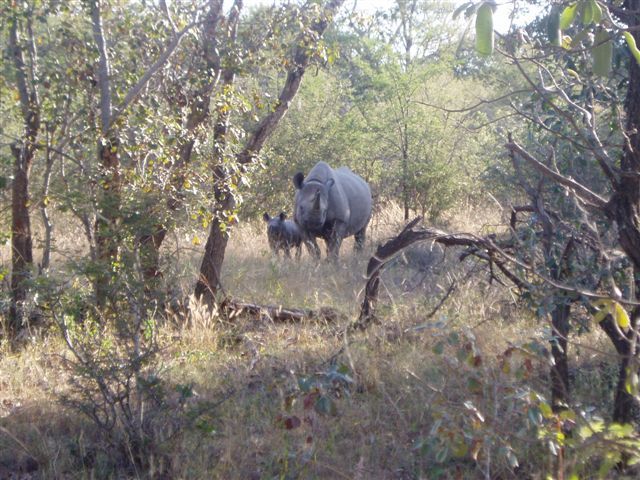 Condy joined as Director, and would serve in that position until his retirement in 2020. He replaced Jim Jackson on IRF's board after Jackson's retirement. Fossil Rim is a long-time partner of IRF, and Condy was instrumental in providing yearly support from the organization that exists to this day.
"After a life-long love affair with rhinos, I also wanted to make a personal donation," he said. Condy has chosen to leave a bequest to the International Rhino Foundation in his will. "This is a way for me to make a future impact."
Condy knows that there is a lot of work still to be done for rhinos, but he remains hopeful. "It is an enormous challenge, but it must be done. Together we can make a difference."
---
Estate planning is an act of care that can protect the people, communities, and even the rhinos you love. IRF is sharing a free estate planning resource with our community so you can protect your loved ones and build a legacy conserving rhinos for generations to come. Get started on your free plan today.