Helping More Greater One-Horned Rhinos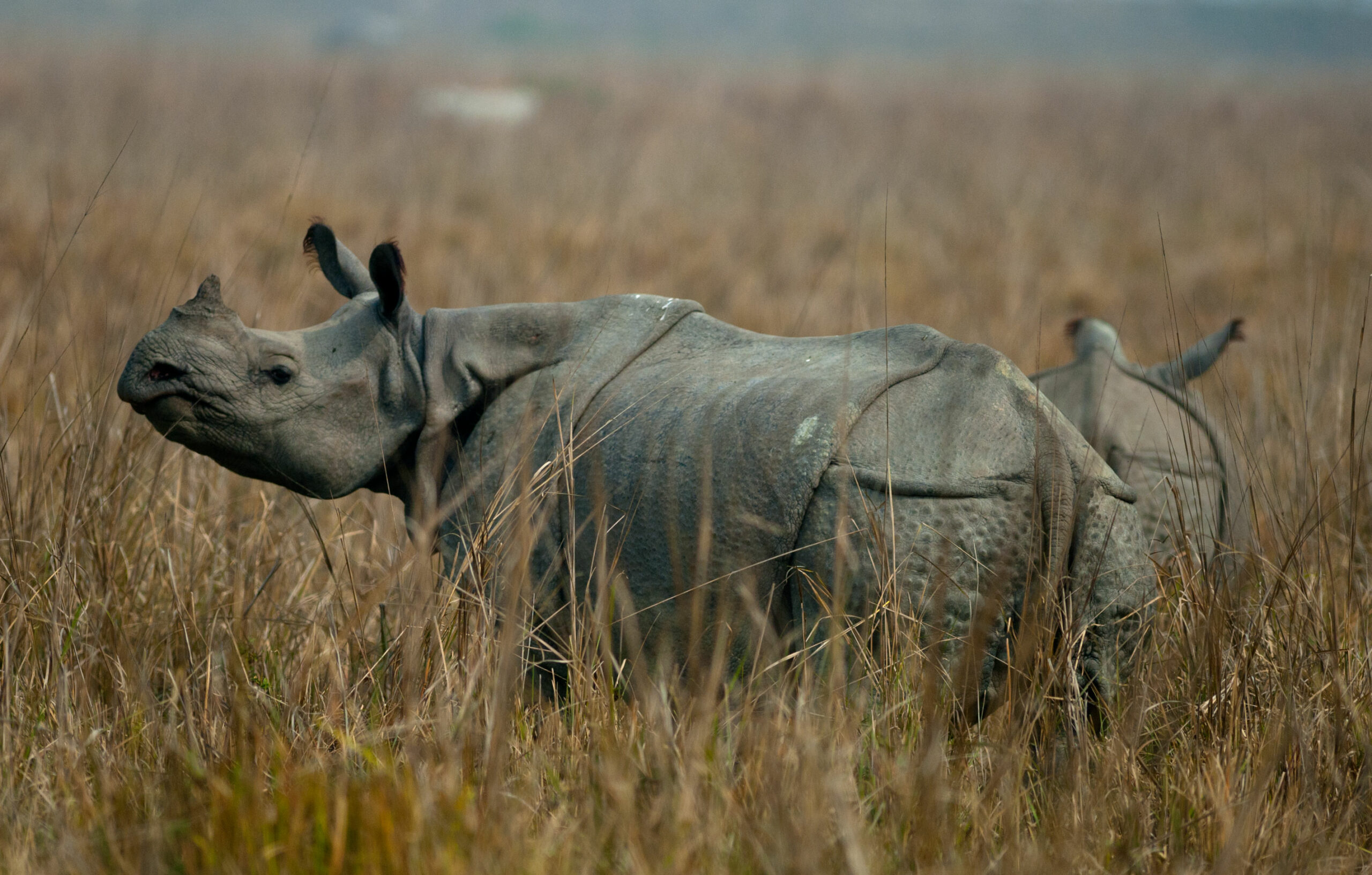 The greater one-horned rhino population, which once numbered as low as 100 individuals in the early 1900s, has increased to more than 3,700 in India and Nepal. Strict protection by government authorities has resulted in a significant decline in poaching.
To maintain the current growth, rhinos are being translated to new locations to establish populations such as Manas National Park in India. Habitat management programs including invasive species removal are also under way in India and Nepal to ensure healthy habitats for rhinos.
You can help protect and monitor, restore habitats and translocate rhinos like Yaatree to new areas by symbolically adopting a greater one-horned rhino today. Yaatree, a male greater one-horned rhino who's name means "traveler" in Hindi, was part of the last transllocation in April, 2021. He made the journey from Pobitora National Park to his new home in Manas and joins a population that now numbers 48 individuals.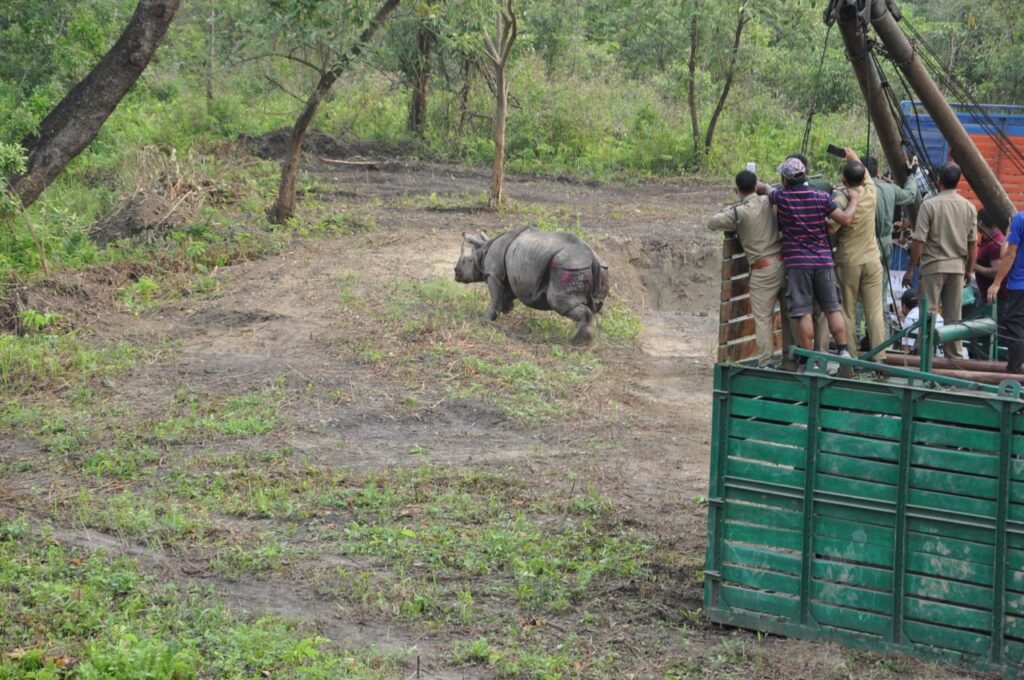 The International Foundation is also expanding our support for greater one-horned rhinos with our first ever grants to support conservation efforts in Nepal. IRF will support ongoing habitat restoration projects in Chitwan National Park.
Chitwan holds the second largest population of greater one-horned rhinos in the world after Kaziranga National Park in Assam, India. The Park's vast grasslands provide an excellent habitat for the rhinos, and nearly 700 can currently be found within the borders.
However, habitat for rhinos is gradually shrinking in Chitwan as a result of the growth of invasive species that choke out the grass that rhinos depend on for food. IRF is working with local NGO, National Trust for Nature Conservation (NTNC) and National Park officials to create invasive-free grazing areas for rhinos and other herbivores.