What Does it Take to Investigate and Prosecute Poachers?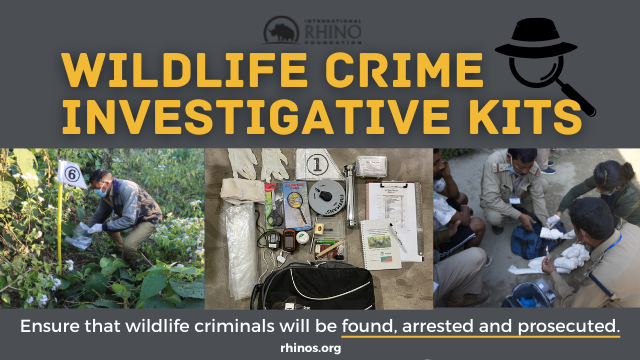 Imagine you are out on patrol, walking through the tall grass in the dark, a storm approaching, looking for signs of wildlife – or humans. You hear a gunshot. Do you run towards it or away? If you are a forest guard on patrol, you run towards it, because that gunshot means a crime is happening. You run towards it knowing that you might dread what you find – a dead rhino. It is your job to secure the crime scene and collect any evidence that could lead to an arrest and conviction. You don't have much time. Evidence is spread out over a large area and rain is coming to wash it all away. Do you have the right equipment?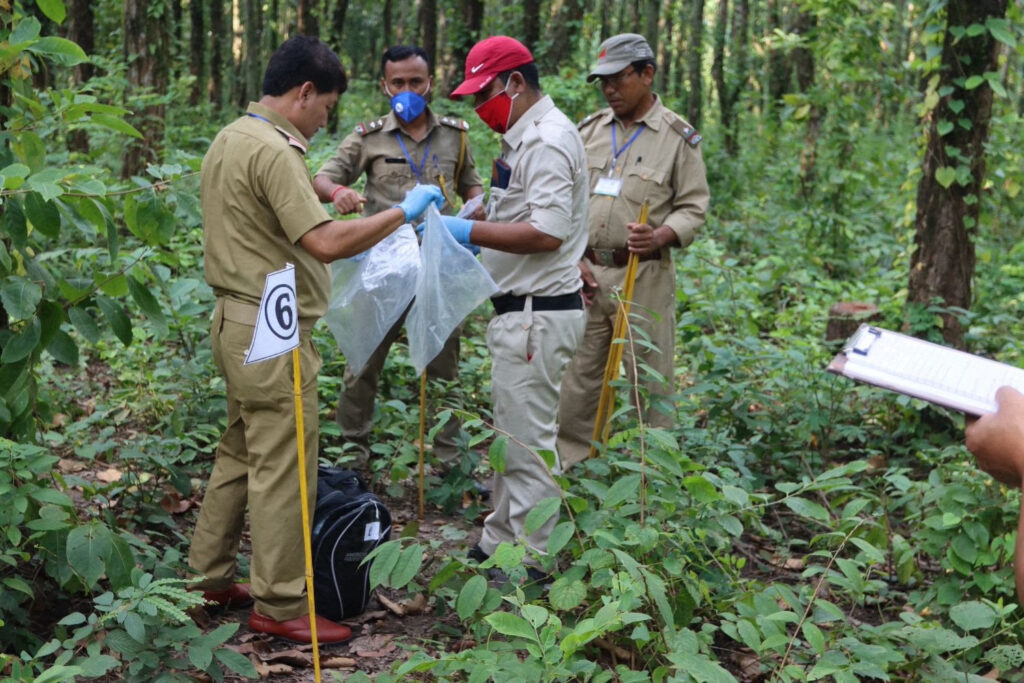 India's Wildlife Crime Control Bureau reported 522 incidents of wildlife poaching and trade in India in 2020 – a year in which poaching incidents actually decreased due to COVID-19 lockdowns.
Rhino poaching in India, and throughout the world, is conducted by highly-organized, well-funded and heavily armed criminal syndicates who are constantly looking for new ways to capitalize on security gaps and weaknesses. To deter poachers, reserves must become "hard targets" for them to exploit – with intensive rhino monitoring, advanced security systems, and successful investigation and prosecution of poachers.
You can help ensure that wildlife criminals will be found, arrested and prosecuted by purchasing an Investigative Kit for forest guards in India. Each kit costs $500 and includes all the equipment officers need to investigate a wildlife crime scene and collect evidence that will be legally admissible in a court case.
In honor of World Rhino Day, we hope to purchase 20 kits – 2 for each rhino range unit in Northeast India. Can you help? You can purchase an entire kit yourself, or make a contribution of any amount towards a kit.
IRF has created the Investigative Kit in response to direct requests from forest guards who have participated in our wildlife crime investigation training.
Even when arrests are made, wildlife crime cases often do not result in convictions due to mishandling of evidence or procedural mistakes. Forest officials often lack the knowledge or equipment they need to comply with the legal requirements for investigating and filing cases.
So IRF developed a unique wildlife crime training program for forest officers in India to learn about wildlife laws and participate in a simulated poaching scenario in which they receive hands-on training in collecting evidence, investigating crime scenes, arresting suspects, obtaining statements, filing legal complaints and complying with the nuances of India's wildlife laws.
The Investigative Kits will provide all the necessary equipment and forms officers need to put the lessons they've learned into practice and follow legal procedures for crime scene investigation, evidence collection, and preparation of cases, including: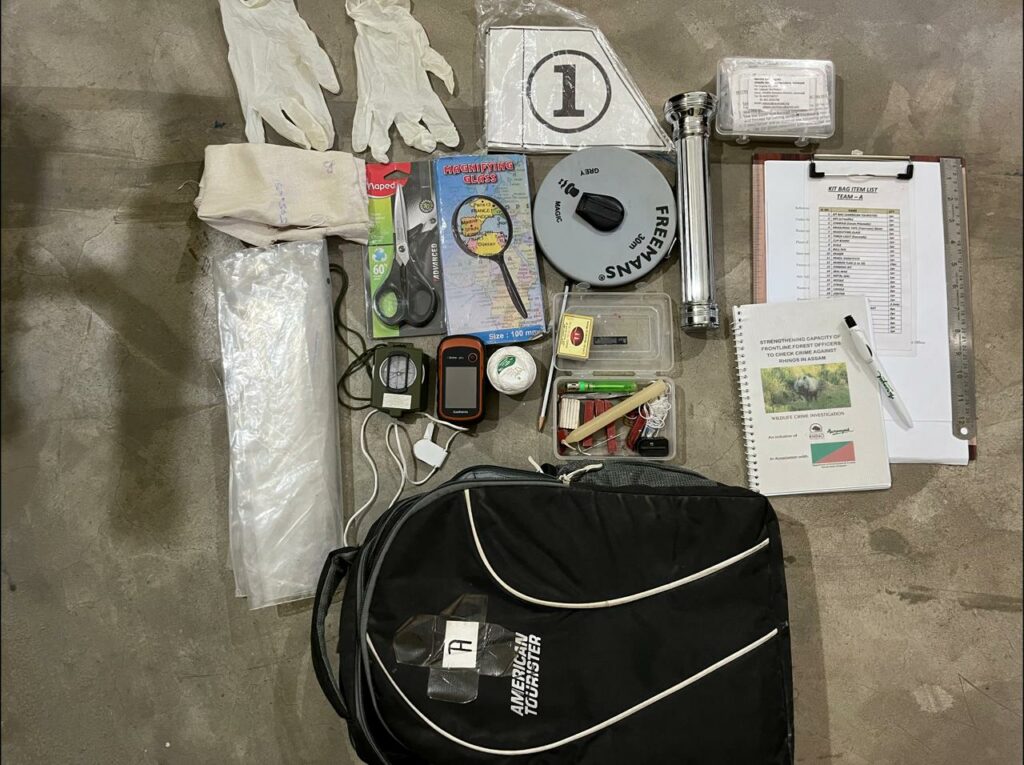 Surgical gloves, scalpel blades, collection tubes and forceps for handling and preserving biological evidence to avoid contamination.
GPS, measuring tape and compass for mapping the crime scene.
Forms to prepare seizure lists and arrest memos (must be fully completed on the spot or the case can be rejected by the court).
Evidence sealing and marking materials.
Crime scene investigation training.
Thanks to intensive efforts by the Government of India and park authorities, rhino poaching in India has declined significantly, from 41 rhinos poached in 2013 to just 1 in 2021. But India's rangers must remain ever vigilant. Demand for rhino horn in China and Vietnam remains high, and poachers will take any opportunity to kill rhinos.
By purchasing an Investigative Kit for forest officers in India, you can make an immediate difference in the fight against rhino poaching and other wildlife crimes, and help to ensure that wildlife crimes are successfully investigated and prosecuted.
Can you help us send 20 Investigative Kits to forest guards in India today?