Triple Your Impact for Giving Tuesday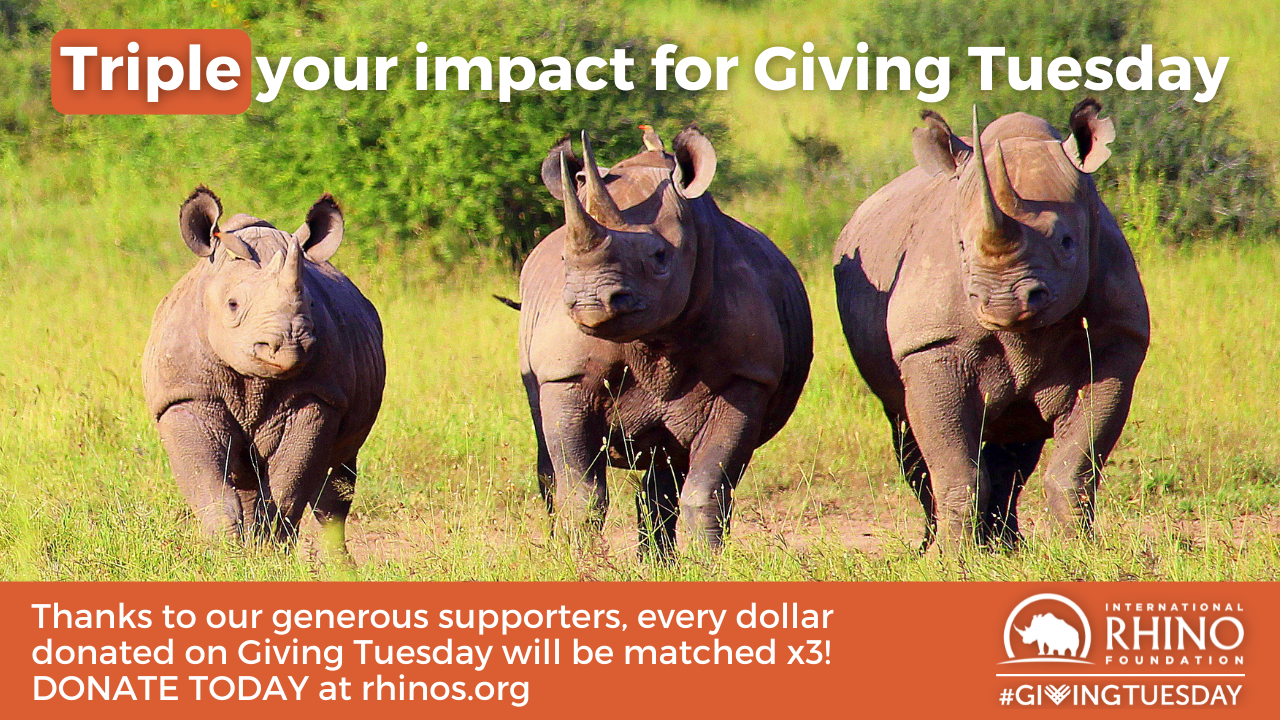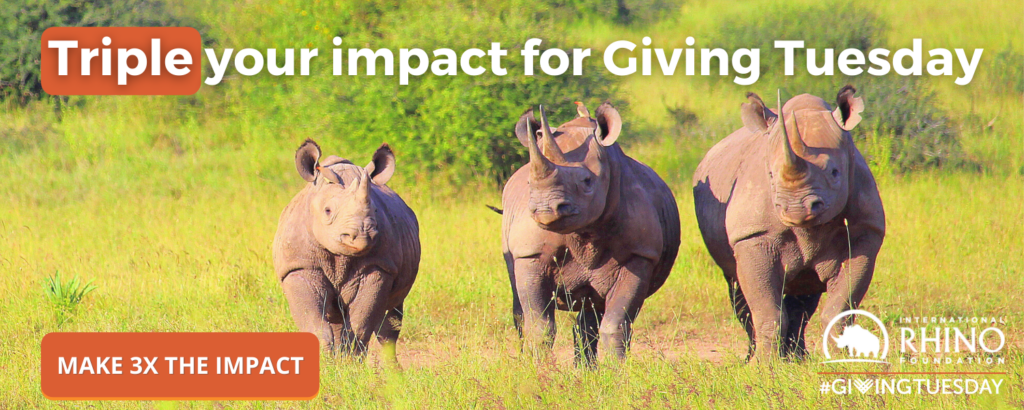 Tomorrow, November 30th, the International Rhino Foundation (IRF) will celebrate Giving Tuesday, a national day of generosity. We are excited to announce that your gift will go 3 times as far on Giving Tuesday, making a huge impact for rhinos, the local communities working to protect them and the habitats they depend on.
Two generous IRF board members and a long-time IRF supporter have agreed to match every gift made on Giving Tuesday. Donate today to triple your impact.
At IRF, we know that every rhino counts. Whether in the dense, steamy rainforests of Indonesia or the thorny thickets of South Africa, every rhino is in need of continued protection and monitoring. With less than 28,000 rhinos in the world, there aren't enough rhinos to fill the seats at Fenway Park. With your help, we can change that.
Thanks to the generosity of Team Rhino members like you, we have made progress this year despite difficult circumstances:
Two rhinos were translocated to Manas National Park in India earlier this year. The population in Assam, India is now growing and thriving.
We provided 100 new camera traps to monitor the Javan rhinos in Ujung Kulon National Park, Indonesia. With these camera traps, the Park has confirmed that four new Javan rhino calves were born this year bringing the population to 75.
We helped fund the capture and translocation of 15 black rhinos from Bubye Valley Conservancy to Gonarezhou National Park in Zimbabwe – establishing a new rhino population there after a 30 year absence.
Tomorrow, on Giving Tuesday we are counting on you to make a difference for rhinos. We continue to face uncertainty given the ongoing global pandemic and we need your help to ensure rhinos and the communities who protect them are safe. Every dollar you contribute counts towards the protection of all five rhino species. We could not do this work without you and we are grateful for your generosity. Thank you Team Rhino!
In addition to making a donation to IRF you can shop our alternative gift guide. The rhino gift guide is filled with items that don't require any shipping at all, guaranteeing you will have what you need for the holidays. You can adopt a rhino for a loved one, plant a tree in Indonesia for a Sumatran rhino or fill a ranger's backpack with essential items.