Today, We are Celebrating Black Rhino Friday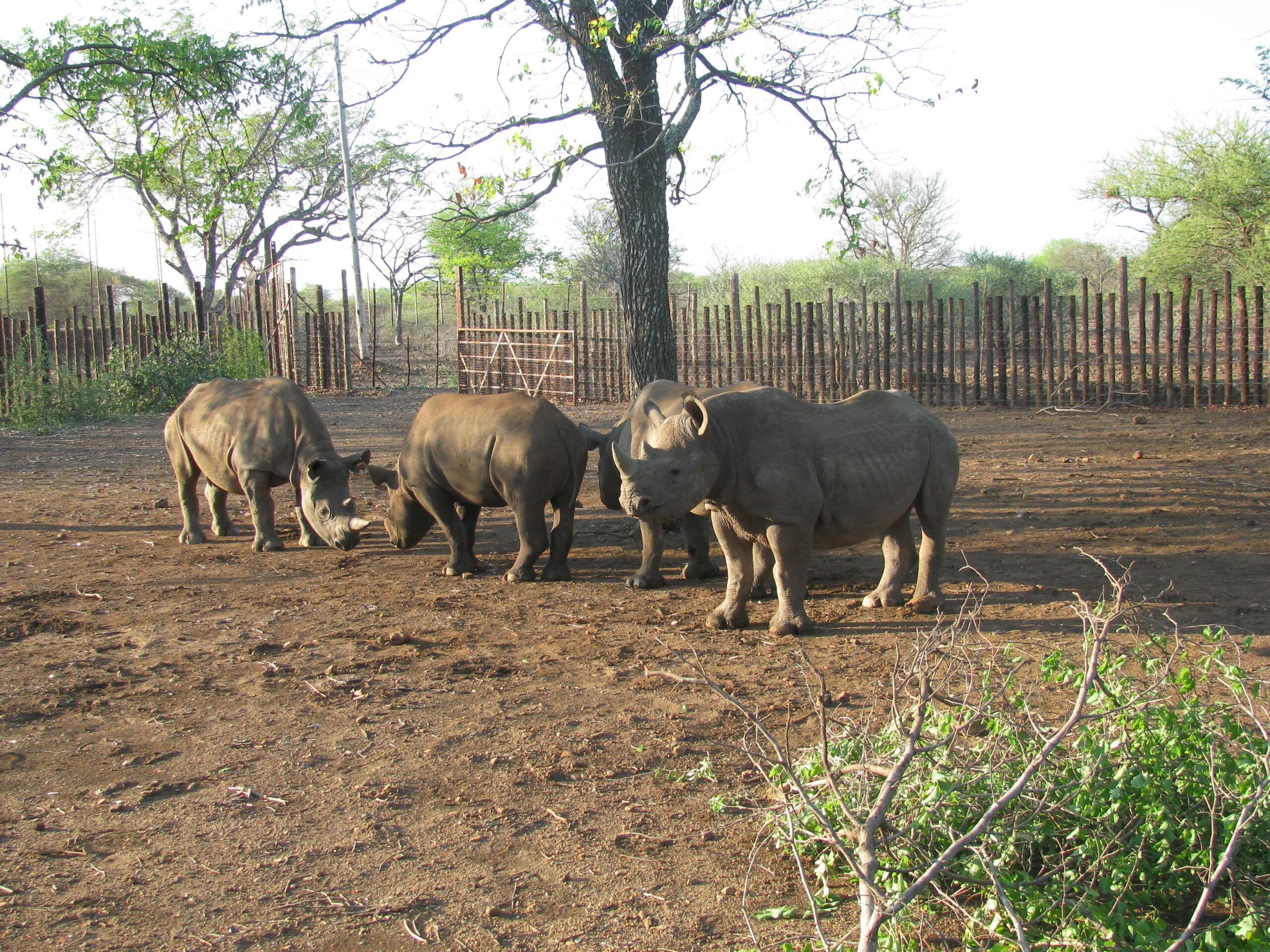 We are thankful for you Team Rhino. Today, the International Rhino Foundation (IRF) is celebrating Black Rhino Friday. It has been a great year for black rhinos. Earlier this year, it was announced that the population, though still critically endangered, has increased to more than 5,600.
In Zimbabwe, after an absence of nearly thirty years, black rhinos are back in Gonarezhou National Park. To establish the new population, 29 rhinos were translocated in July 2021 from Bubye Valley Conservancy (BVC), Malilangwe Wildlife Reserve and Save Valley Conservancy to Gonarezhou. The Gonarezhou Conservation Trust (GCT) is an innovative conservation partnership between the Zimbabwe Parks and Wildlife Management Authority and the Frankfurt Zoological Society that is responsible for the management of Gonarezhou National Park. IRF supported a feasibility study to assist in planning for this reintroduction and provided funding to support the translocations through the Lowveld Rhino Trust.
That's great news, and in honor of Black Rhino Friday, IRF has a deal for you. All drinkware in the Rhino Shop is 10% off. Hurry, this deal is only good through November 29th. The shop has everything the rhino lover in your life wants this year, but we recommend placing your orders early to make sure your gifts arrive on time.
If you are looking for an alternative holiday gift this year, our alternative (rhino) gift guide is filled with items that don't require any shipping at all, guaranteeing you will have what you need for the holidays. You can ADOPT A RHINO for a loved one, REPLANT A TREE in Indonesia for a Sumatran rhino or FILL A RANGER'S BACKPACK with essential items.
With each of the below alternative gifts, you will receive an immediate email that has a link to a digital package you can then forward to your gift recipient or download and print to give them.
Don't forget to mark your calendars for Giving Tuesday on November 30th. At IRF, we know that every rhino counts. Whether in the dense, steamy rainforests of Indonesia or the thorny thickets of South Africa, every rhino is in need of continued protection and monitoring. With less than 28,000 rhinos in the world, there aren't enough rhinos to fill the seats at Fenway Park. With your help, we can change that.
All contributions made before December 31 are tax-deductible under U.S. law – and there are lots of ways to give! You can become a monthly donor, donate stocks or securities, or make a contribution from your donor-advised fund.
Enjoy some of favorite photos of black rhinos: