Together We Persevere – IRF's 2019 Annual Report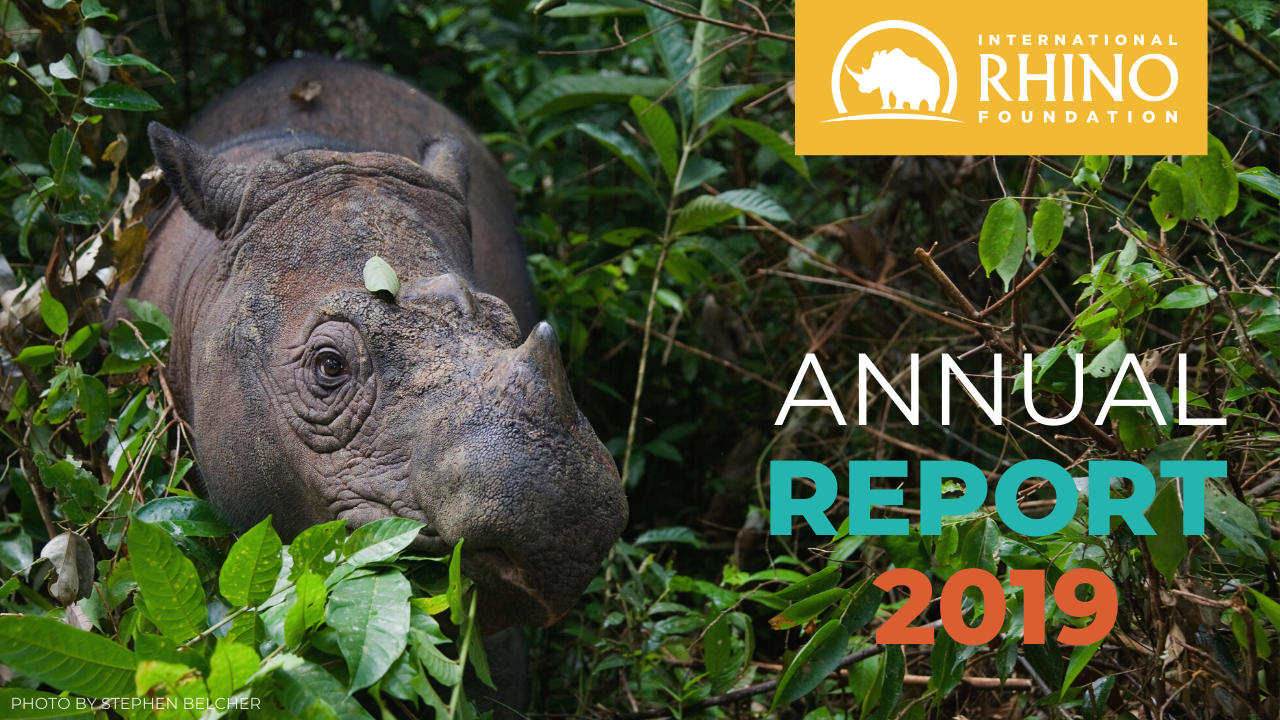 Rhinos face challenges every year and 2019 was no different. Poaching pressure intensified in certain areas of southern Africa. Sumatran rhino populations continued to be at risk. But working collaboratively with our allies, we also saw encouraging results. Strict protection and partnership in India resulted in a decline in poaching losses. The fragile Javan rhino population increased.
Perseverance is a key attribute of the International Rhino Foundation, along with our commitment to sound decision making and dedication to collaboration. Our work rests on a foundation of science.
IRF takes the approach of maximizing options and minimizing regrets, tackling the challenges facing rhinos using multi-faceted strategies. There is more work than can be accomplished in an individual lifetime, but by working together with our partners we can achieve our goal of ensuring all five rhino species survive for future generations.
Throughout our 29-year history, the International Rhino Foundation has funded and operated rhino conservation programs throughout Africa & Asia and we remain the only source of research funding devoted exclusively to rhinos.
Thank you for your continued support of IRF and our work. Please learn more about our 2019 programs and the impact your support has provided, in our newly published annual report.