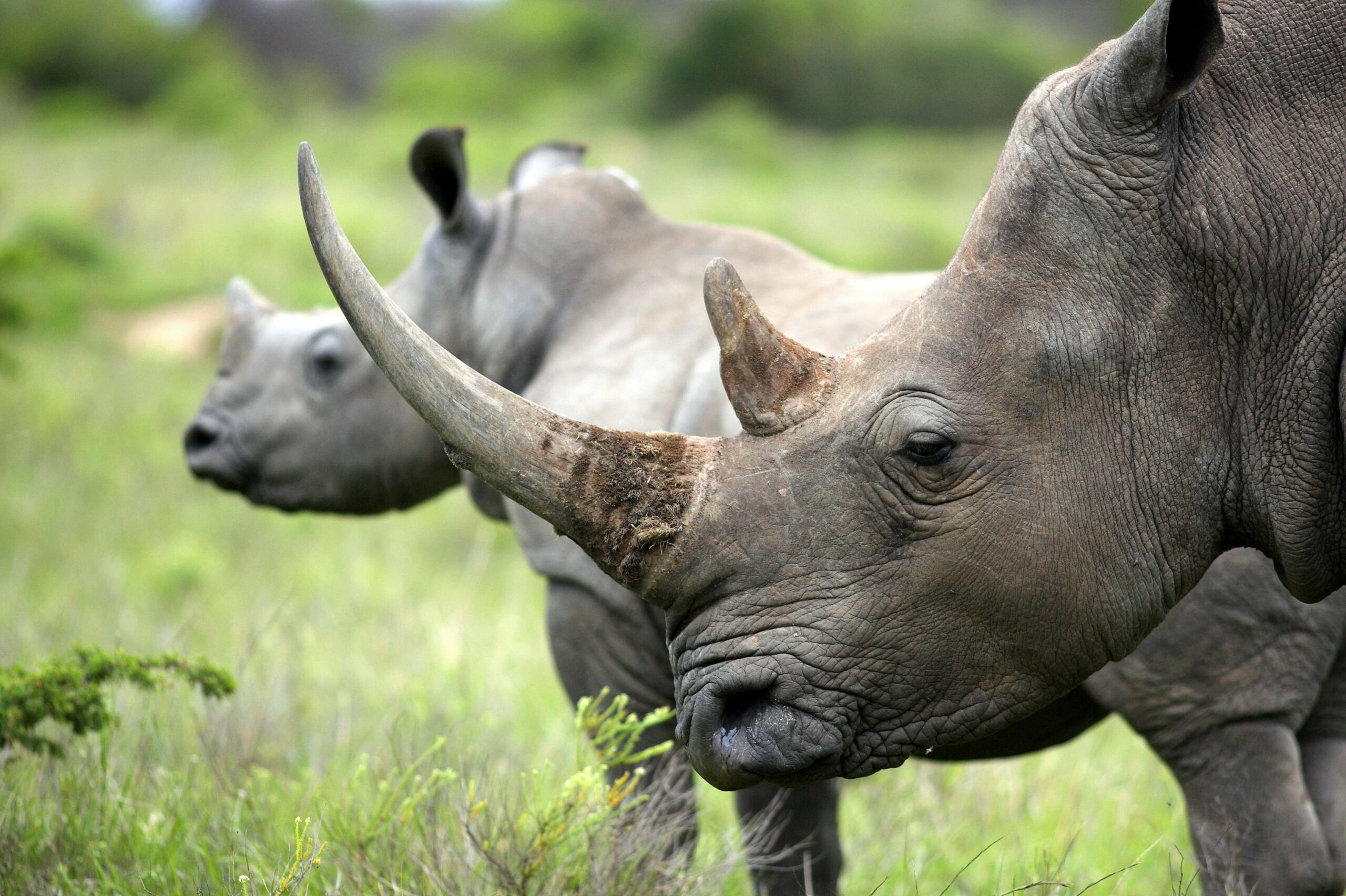 The International Rhino Foundation (IRF) is pleased to share with you an update on the Skukuza Court, often referred to as "rhino court" in South Africa. In September 2019 and again last February, Team Rhino joined with StopRhinoPoaching.com (SRP) to sign a petition, calling for the re-opening of the court. Elise Serfontein of SRP spearheaded the effort and below is an update from her on results of a long legal process to determine the fate of the court: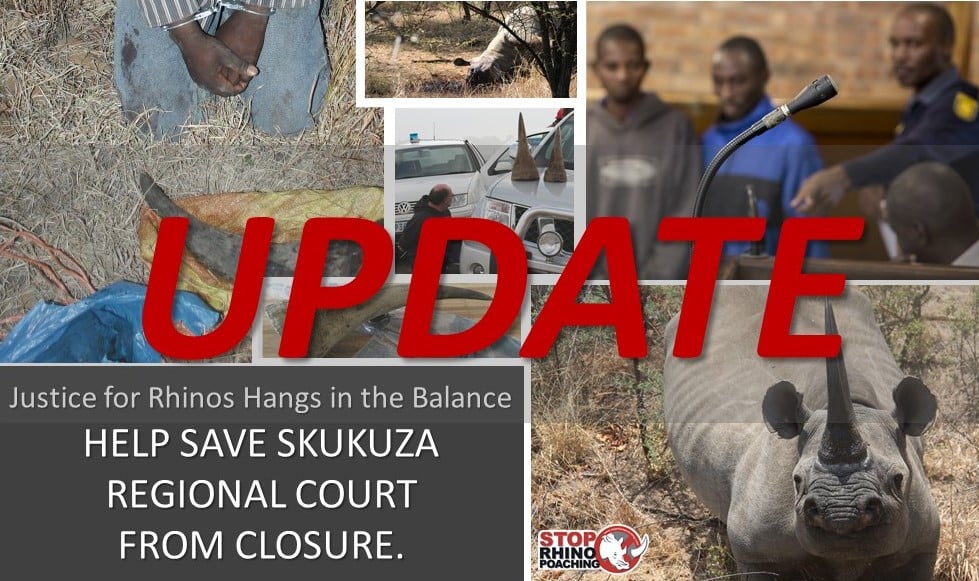 Big news!
In what has been a lengthy and suspiciously sinister battle by Regional Court President Naomi Engelbrecht to close – and keep closed – the Regional Court in Skukuza, her legal avenues have thankfully hit a dead end.
Engelbrecht's concerted efforts to close the court had been lurking since 2017. In September 2019, when news reached us that she again planned (this time quietly) to close the court in October, we launched an urgent online petition along with fellow NGO's that gained instant traction with the public and brought overnight media attention to the matter. At the time, Chrispin Phiri, spokesman for the justice ministry, said they had no knowledge of the decision, and expected full disclosure. "We have made the minister aware of this motion of closing down the court and have put a temporary stop on the closing of Skukuza Court until we can get behind the reasons why the decision was made." Engelbrecht simply ignored this instruction though, ensuring that all the Skukuza cases were moved to Mhala court, some 100kms further away.
Despite Mpumalanga's Judge President, the honorable Judge Francis Legodi, issuing a directive on December 2, 2019 that the Skukuza Regional Court must continue, no cases were transferred back per his instructions and rangers were still being summoned to appear in Mhala.
The Judge President then enrolled a special review application to be adjudicated by the Full Bench of the Mpumalanga High Court on February 24, 2020. This application was to determine whether the Regional Court President was entitled to close the Skukuza Regional Court and whether the Court was a legal proclamation or not (an angle taken by Engelbrecht). Interesting to note that in court on the 24th, the defense for the poacher's attorneys also spoke on behalf of Naomi Engelbrecht.
Following a massive push from all stakeholders and reinforced by our petition, the value of which was recognized by Adv Coert Jordaan who submitted it into evidence to prove that the Skukuza Regional Court closure was a matter of huge public interest, the special review judgement issued on April 22, 2020 by the High Court in Nelspruit ordered that the court be reopened. The judgement was particularly damning towards Engelbrecht's conduct.
Engelbrecht, however, did not re-open the Skukuza Regional Court as instructed by the High Court in Nelspruit. Instead, she took the matter up on appeal at the Supreme Court of Appeal in Bloemfontein, where her leave to appeal the application was turned down. She subsequently approached the Constitutional Court, which on February 1, 2021, issued an order refusing the appeal to the Regional Court President against the Skukuza Court ruling.
Skukuza's rhino court, which has been revamped in the interim, is set to open at last!
What remains to be seen is what's to become of Engelbrecht? She has, throughout this whole saga, acted disrespectfully towards her superiors by disobeying and ignoring instructions. She has fought her employer all the way up to the highest court in South Africa, attracting widespread media attention and bringing into question her credibility, competency and impartiality. We wait to see if the Department of Justice is going to tolerate this far-reaching insubordination and keep her in their employ. Who has paid for this entire process? When will justice be served and the court open again, especially now that it has officially been acknowledged by SANParks that their rhino population has plummeted? How is it possible that an official, sitting in what should be a highly trusted position, singlehandedly disrupt the justice process to this extent? And lastly, will there be a next phase of delay tactics to keep Skukuza Court closed? We'll keep our petition, currently sitting on 162,500 signatures, open just in case.
Today's news is a significant win for rhinos, for the rangers who protect them, for all those directly involved in the fight to save the court, for our conservation friends who rallied signatures, and for the people of the world who have supported this process by adding their voices in public outcry.
I would like to thank our friends, partners and supporters that stood with us in this effort.
Elise Serfontein
IRF South Africa Advisor and founder of StopRhinoPoaching.com
---
A big thanks to Elise and StopRhinoPoaching.com for remaining committed to seeing Skukuza court reopened & keeping us all updated on the progress. And another thanks to Team Rhino for helping to bring awareness to the situation.
Click here to learn more about the importance of Skukuza court and the petition to keep it open.