Rhino Shop Going Under Construction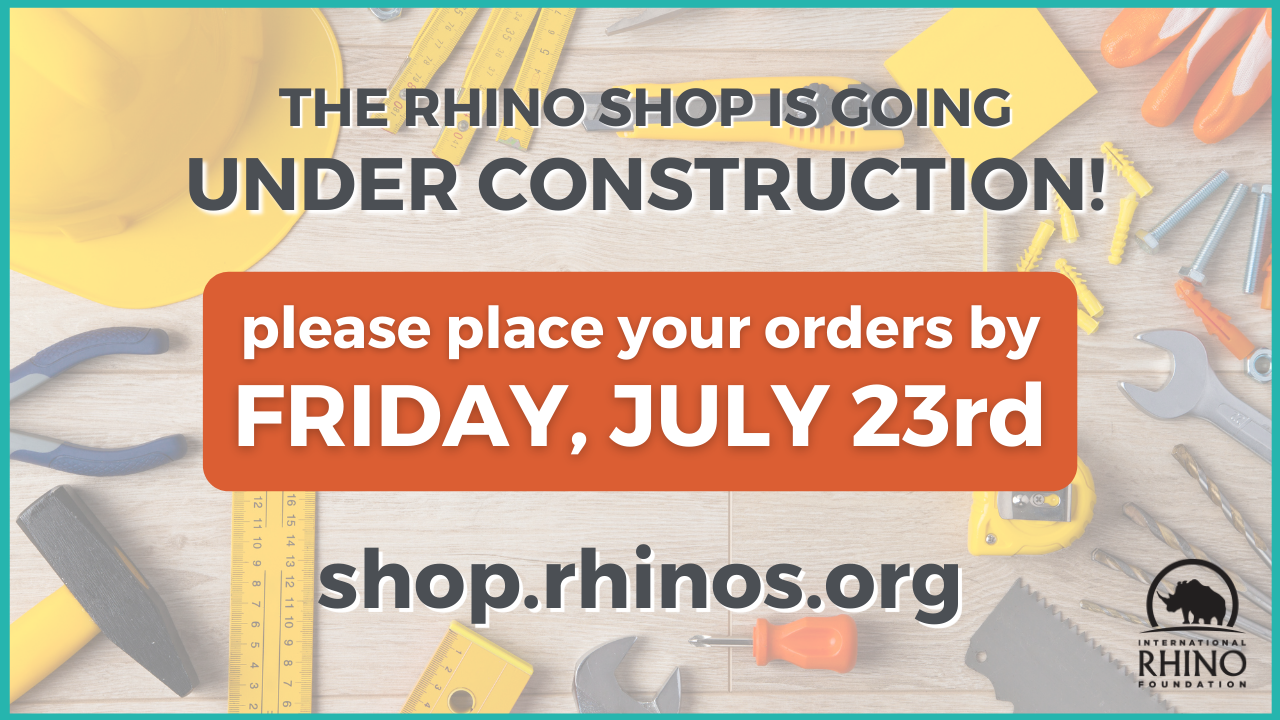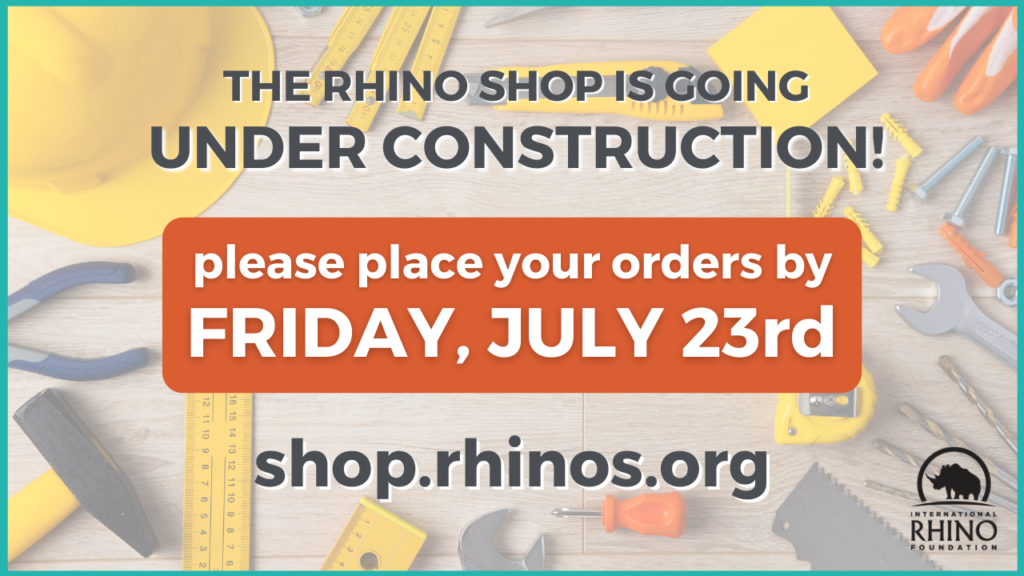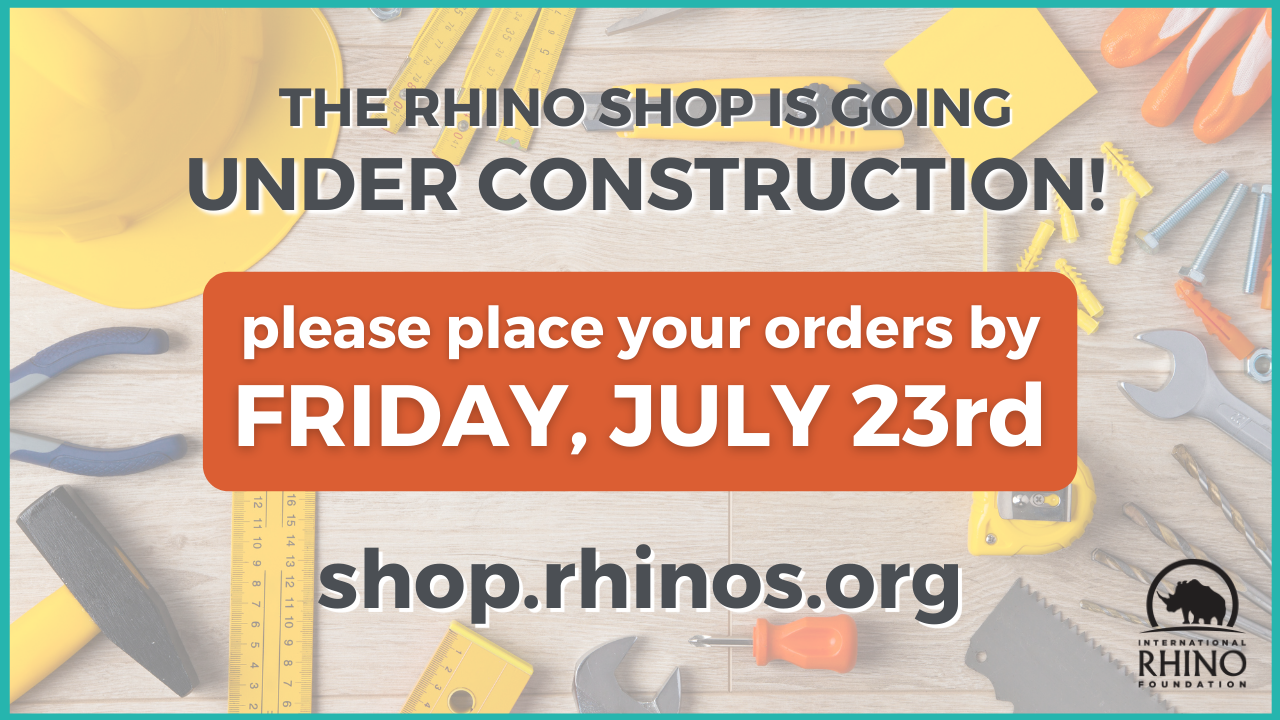 Our online rhino shop is moving and so is our store room! To accommodate this move, our rhino shop will be closed from July 24th to Aug 22. If you need a gift for a rhino lover soon, you have one week to get any summer orders in – our last day for shop orders is Friday, July 23rd.
To help reduce inventory, we will have a 40% off flash sale on Team Rhino water bottles Tuesday & Wednesday of next week so that's a great time to make some purchases.
Thanks for your support and understanding as our online shop goes under construction. We will be bringing you a new rhino shop with new items and this temporary break will help us keep our overhead low so that we can send more money to our rhino field programs around the world.