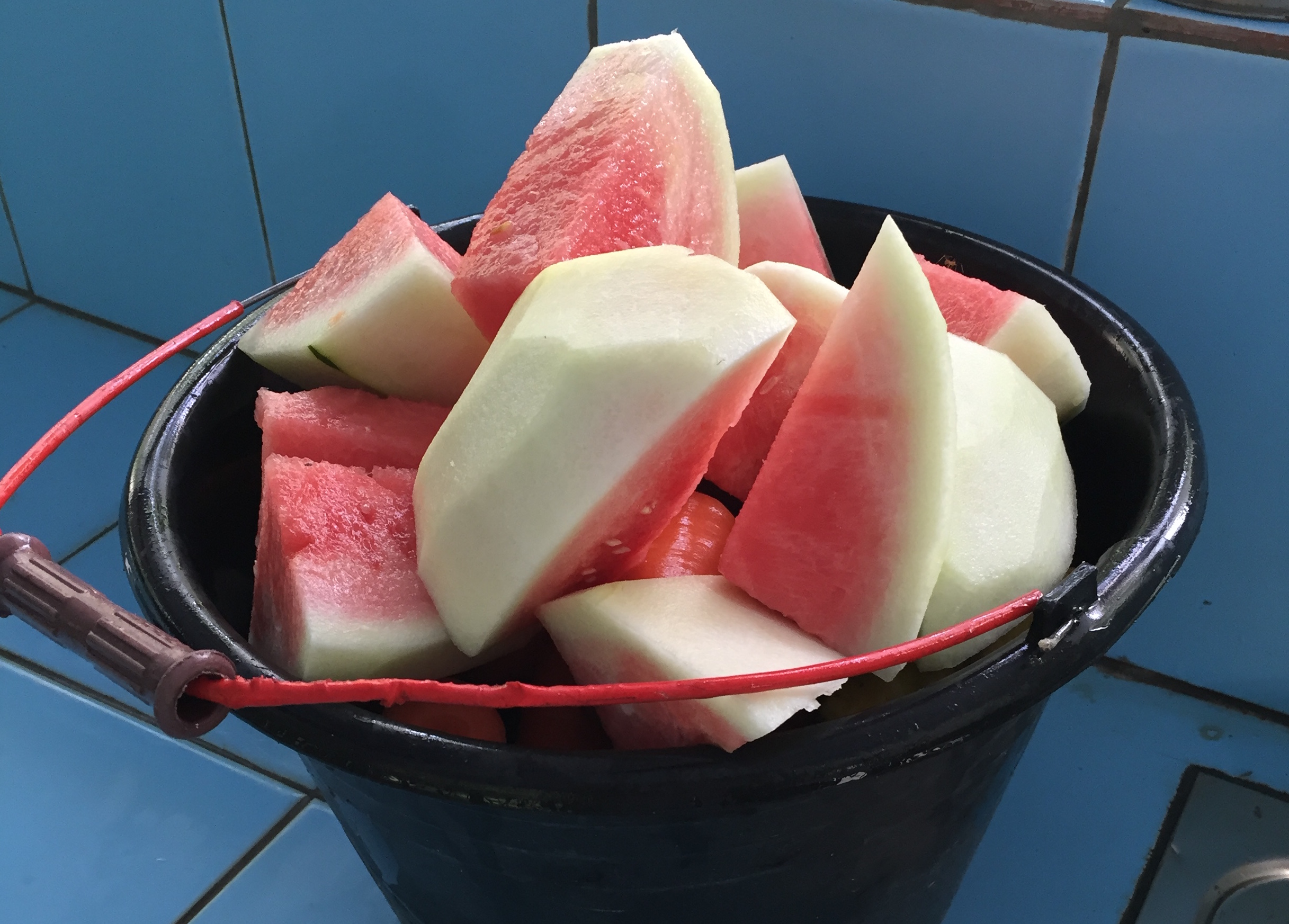 Rocky road ice cream, dill pickles, oranges… all things a pregnant human mother might crave during her pregnancy. While we may not know what a Sumatran rhino craves during pregnancy, we do know what Ratu likes to eat, and that she likes to eat A LOT.
At this stage of her pregnancy, Ratu consumes between 75-100 lbs. of food per day. Ratu browses for food in her large rainforest enclosure throughout the day and night. Twice a day, she receives additional browse, a selection of leafy plants found in the rhino's natural habitat. The SRS employs three browse harvesters, just to be sure that the vegetation the rhinos receive is as fresh as possible.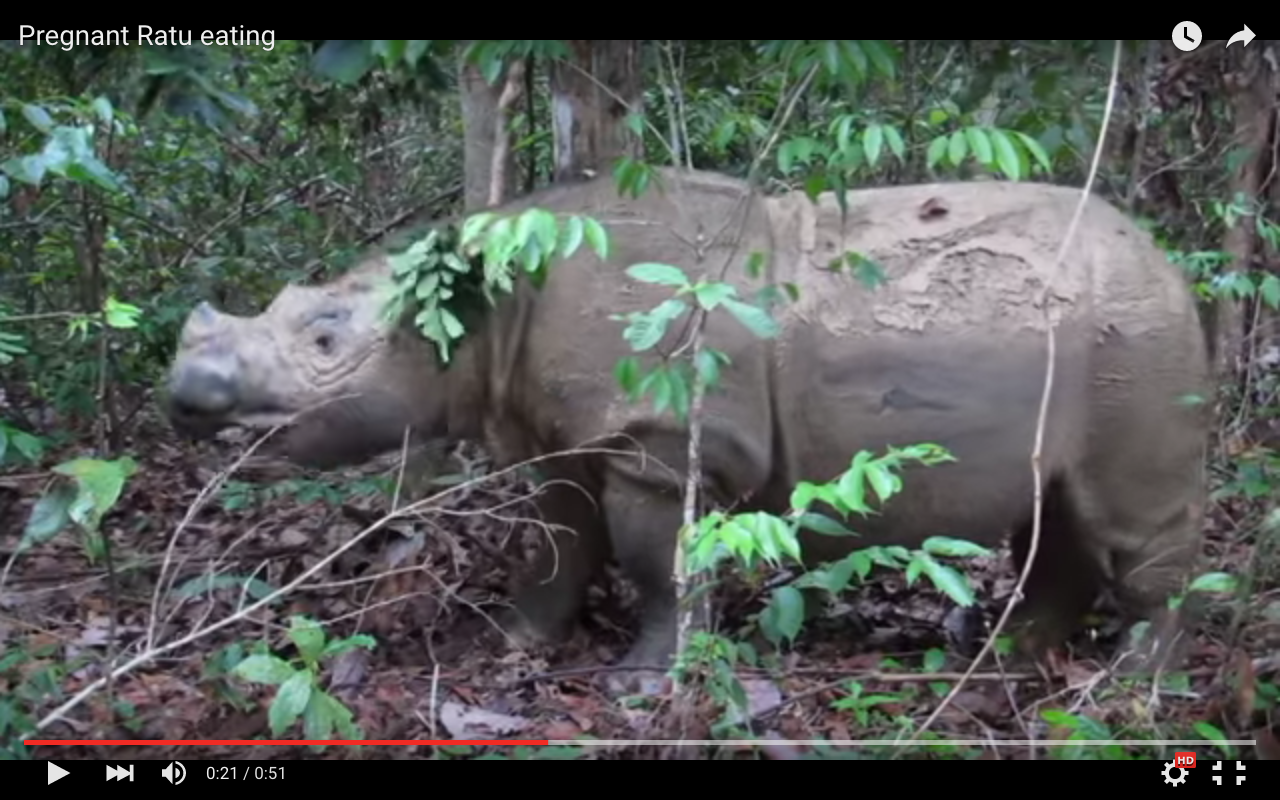 On a typical day, Ratu also gets her favorite foods, such as peeled and sliced watermelon, sweet potatoes, bananas and carrots. Ratu's keepers and her veterinarians use these treats to encourage her to voluntarily participate in her routine exams, including standing in a chute for regular ultrasounds to check on her calf's development.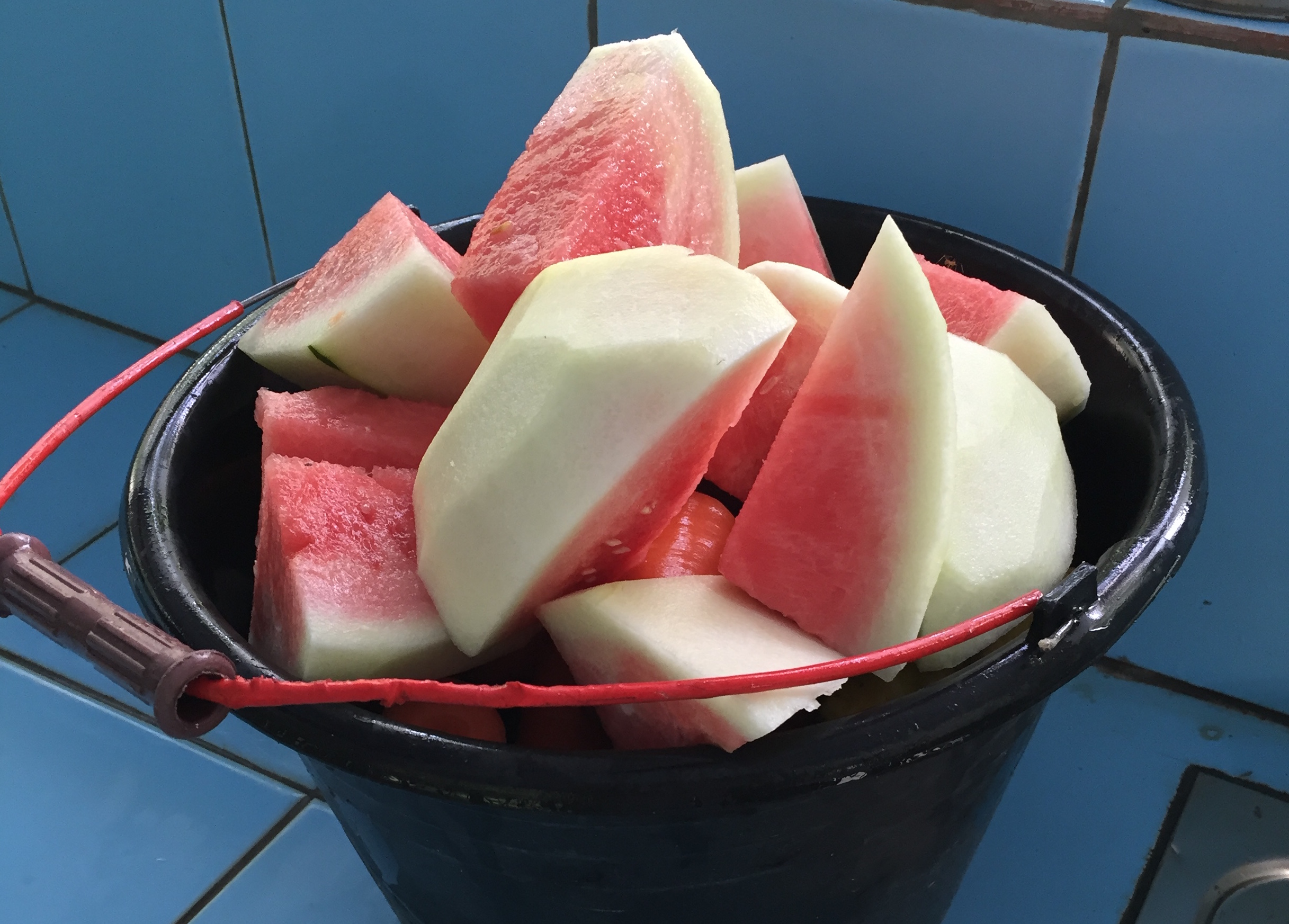 Each of the rhinos at the SRS is given similar treats twice daily, purchased from local growers — supporting local community economies and ensuring that the animals receive high-quality food grown without pesticides.
Supplying enough safe and healthy food for one pregnant rhino and five additional rhinos is an expensive task! You can help ensure Ratu always gets her watermelon and carrots. Donations to any "It's a Rhino" fundraiser help offset the costs of these well-deserving rhinos' favorite foods.
CLICK HERE to start your own Sumatran rhino baby shower fundraiser.
CLICK HERE to donate to any one of our Sumatran rhino baby showers.