My Rhino Road Trip: Planting a tree in the rainforest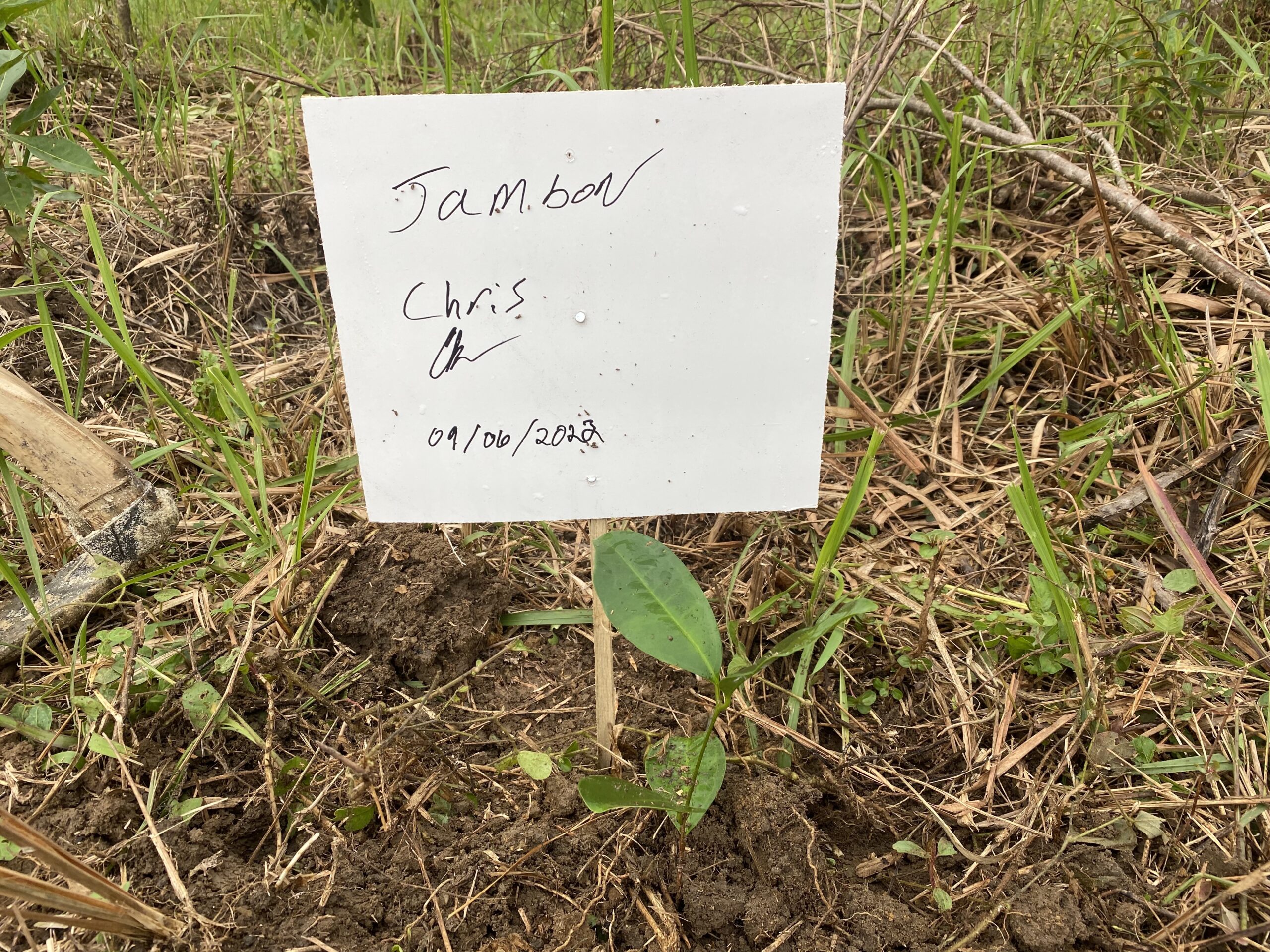 I planted a tree in the rainforest! That was my text home to my family. In a trip full of exciting experiences, this is my most proud accomplishment.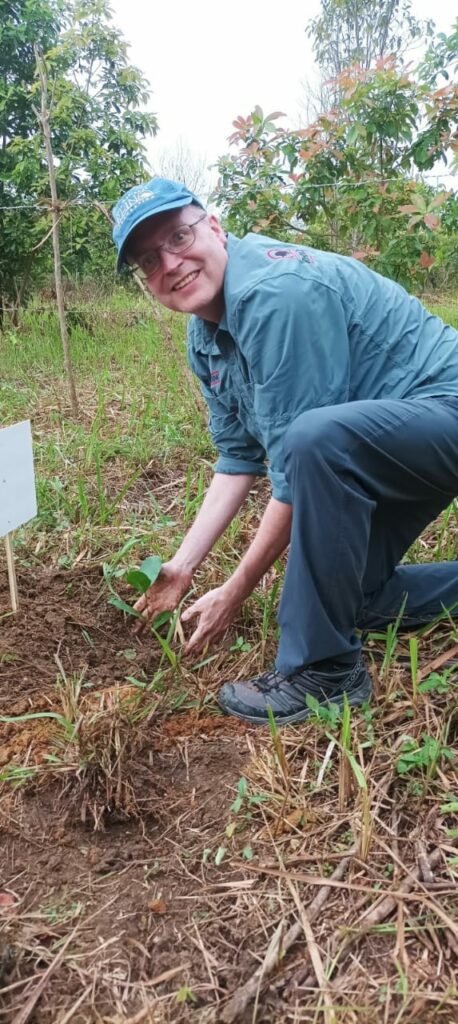 It is such a little gesture. One tree in Way Kambas, a large national park and diverse ecosystem. Does it really make a difference? Yes! I can truly say that. I will carry this memory for all my life, knowing that my small tree is joining others. My small task is contributing to a healthier forest and those forests can help our planet. That is why it was such an amazing feeling for me.
I left the base camp at the Sumatran Rhino Sanctuary and set out on bumpy roads and trails to visit all three of the restoration sites that IRF and our partner, Indonesia Rhino Initiative, support in Way Kambas National Park. Each holds promise of recovery and regrowth of native species into viable habitat for wildlife and their food too.
Site one is known by the name of Rawa Bunder. It is the definition of perseverance. Despite a devastating forest fire and frequent visits from elephants, the team at Rawa Bunder is catching up and is gaining a knowledgeable partner. Scientists from the University of Lampung have signed an agreement with the park to establish a research station in the area to study the soil, wildlife and other measures that could improve converting this heavy grassland back to a lush variety of plants.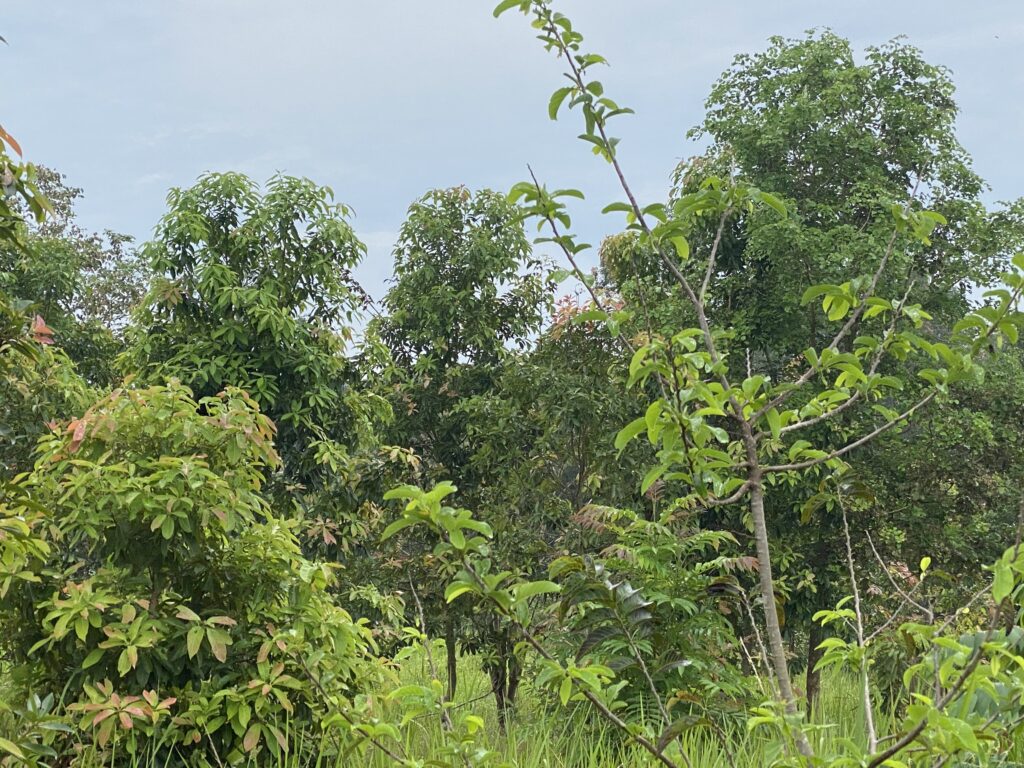 Site two or Rawa Kidang is unrecognizable from the original photos. Seedlings have grown quickly to reestablish a thick canopy. I enjoyed strolling through the new growth and the area is a model for reforestation. A new nursery is in place and the board is full of different varieties being planted in the area.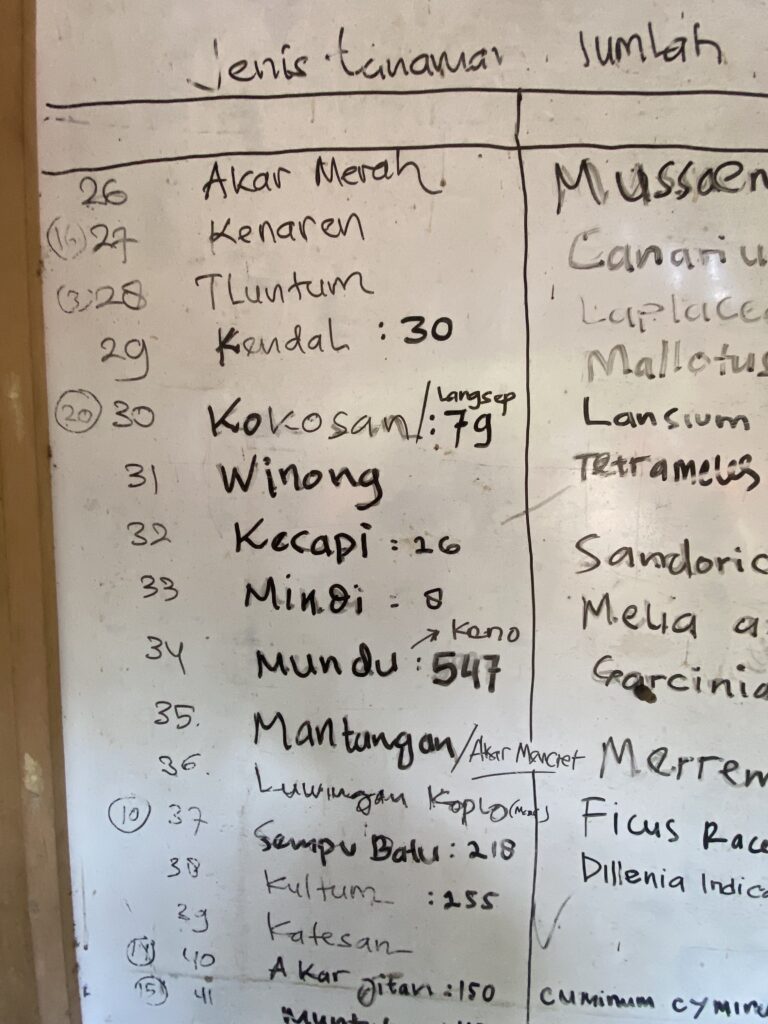 Simpang Rusa is the brand new site three. This is my favorite name. It means deer crossing and the name is literal as many deer are in this area of the park. There are lots of bees also. Three communities have come together to steward this new project and they harvest honey from the area. Take my word for it – it was delicious. The project is off to a great start and 5,000 seedlings are already taking root. You can help sustain these new restoration opportunities by planting your own tree or even an acre of trees.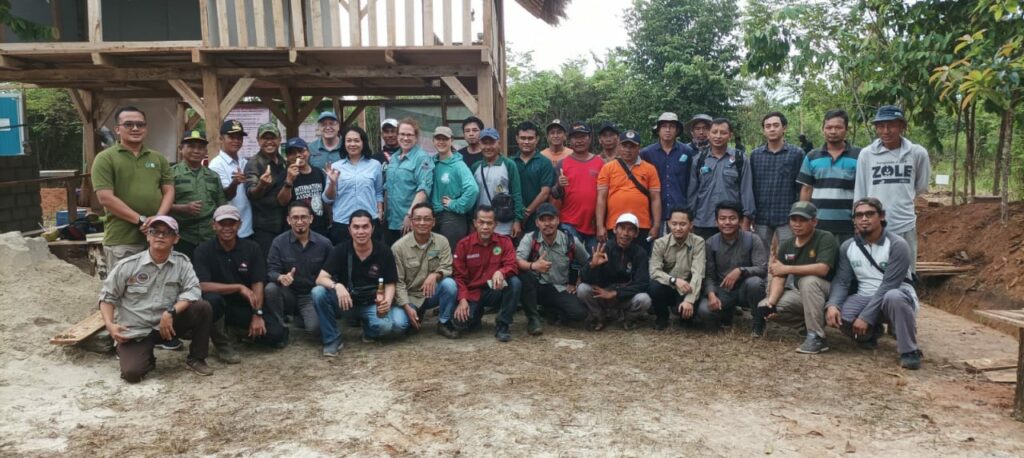 My hope is that the tree I planted grows strong and becomes food or shelter for wildlife. It is a small thing you can do for our planet but one that collectively can have a lasting benefit for us all. For me, it will be a lasting memory of how wonderful the rainforest is and how we all need this connection to nature.