My Rhino Road Trip: A trip down the Way Kanan River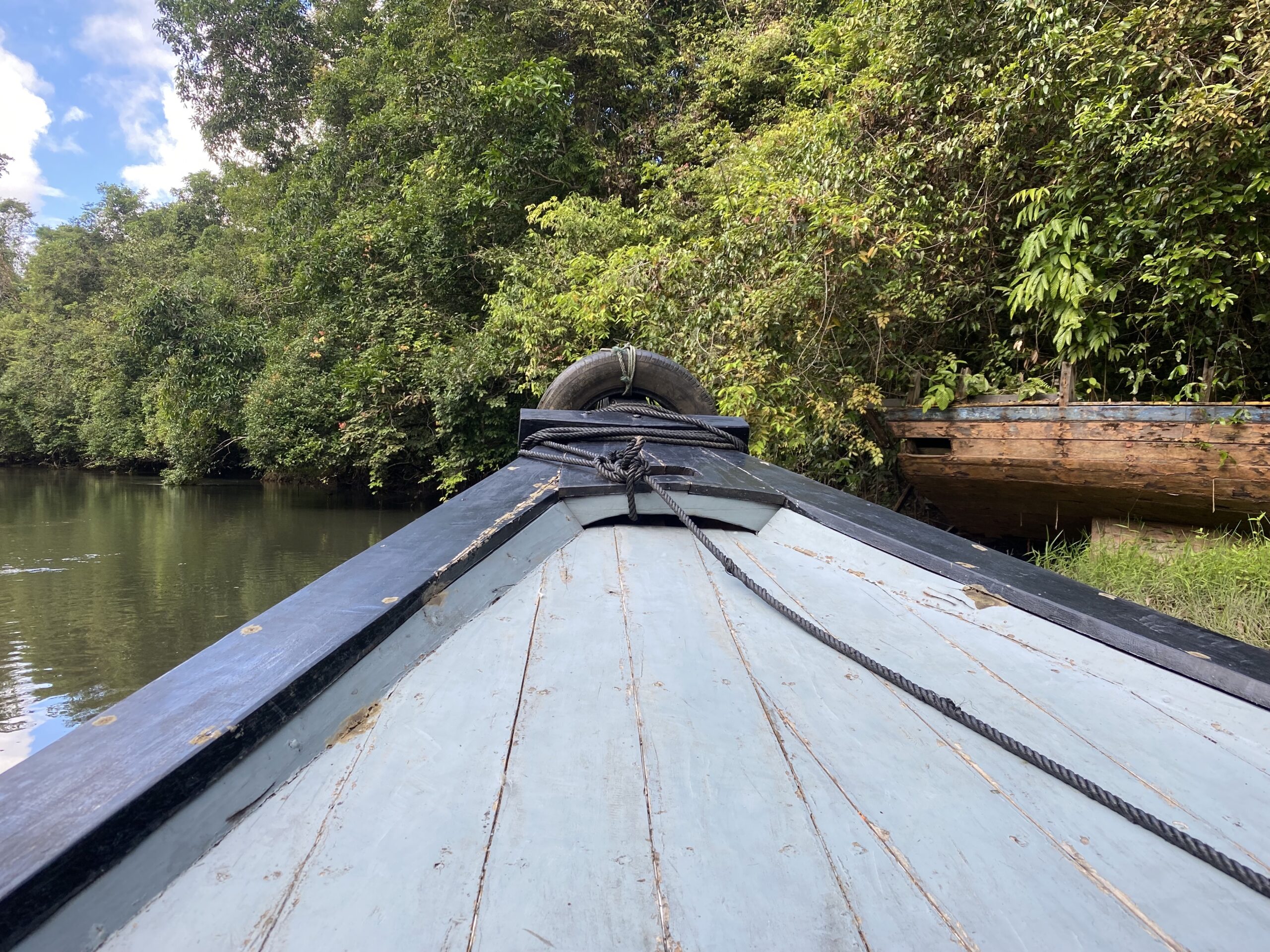 One of the highlights of my trip to Way Kambas National Park is the opportunity to get out on the river. I left our base camp at the Sumatran Rhino Sanctuary in mid-afternoon and made the short drive to the docks on the Way Kanan river.
I was met here by the captain of the Rhino Protection Unit (RPU) boat. The boat is used to ferry RPU teams deeper into the heart of the park quickly so they can begin patrols to keep rhinos and other wildlife safe.
Today, he was going to take me down the river to see one of the RPU base camps. Right away, I knew this would be adventure as not too long after pulling away from the docks we came upon a large crocodile basking in the sun on the bank. He was not alone in this wonderful ecosystem. I spied many water fowl, an eagle flew overhead, and primates were playing in the trees by the water's edge. Songbirds could be heard throughout and I even saw one in all of its splendid cover dart across our boat's path from one side of the river to the other. Here is a little video to help you experience:
The sheer volume of trees and plants that started up from the water and carried out in all directions was awe inspiring. I felt lost in there. A good sense of lost. One that lifted cares away for a moment and I felt the relaxing energy that our connection nature gives us. Here are some more photos from my river adventure into the Sumatran rhino's habitat.