My Rhino Road Trip: Nashville Zoo
Happy World Rhino Day. Today, I made my final stop in Nashville on what has been a truly amazing experience. I first met Nashville Zoo's crash two years ago, when they hosted the International Rhino Foundation (IRF) annual meeting. It is nice to see they are doing well and there is potential for breeding in the future.
As I was setting up for our Facebook live event, the gals lined up for their publicity shot: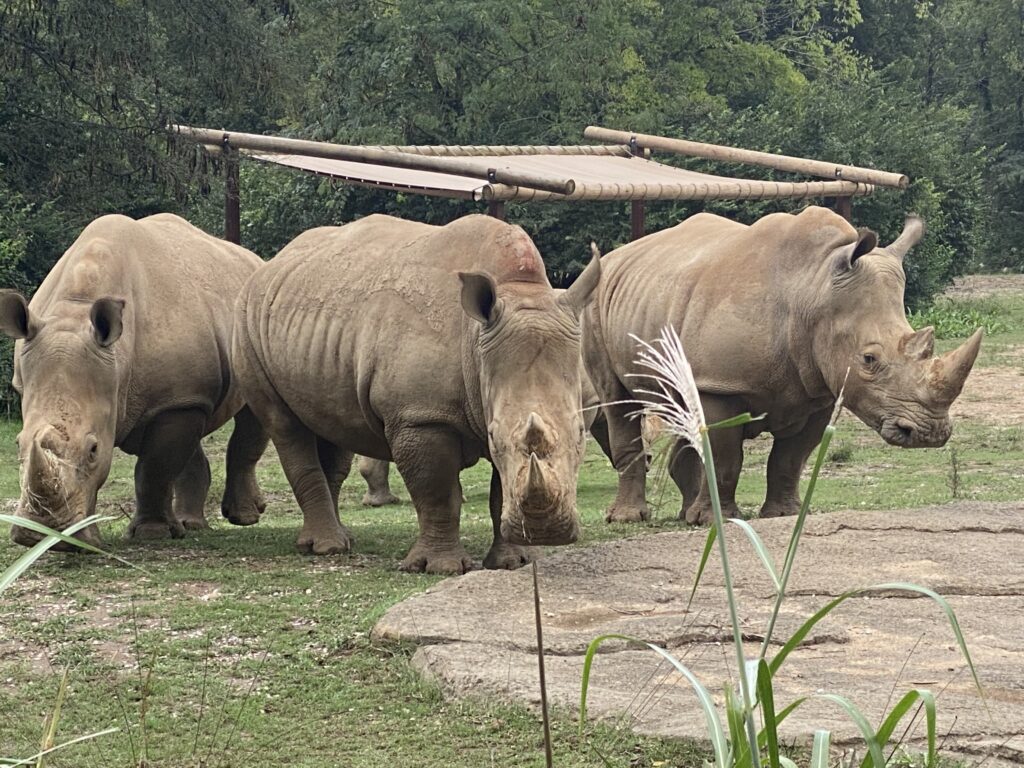 Nashville will officially celebrate World Rhino Day on Saturday with special enrichment opportunities, rhino themed games, and tons of rhino facts. Jason Faesler joined me for the chat and is wealth of information on southern white rhinos and rhinos in general. He is on the board for the International Rhino Keepers Association or IRKA.
IRKA has worked closely with IRF for many years to support rhino conservation projects around the world, including the rainforest reforestation project in Sumatra. With their help , 22,000 seedlings were planted this year. The Nashville Zoo also supports IRF and rhino conservation projects to protect rhinos.
If you missed our live broadcast, you can catch up with our discussion here:
I want to thank The Wilds, the Columbus Zoo, the Indianapolis Zoo, and the Nashville Zoo for joining IRF in our 2021 World Rhino Day celebration. I hope you enjoyed reading about my adventure and the pictures of all the rhinos. There is still time to make a gift to help Keep the Five Alive.
Chris