#MeetUsMonday: Gocek, Keeper at the Sumatran Rhino Sanctuary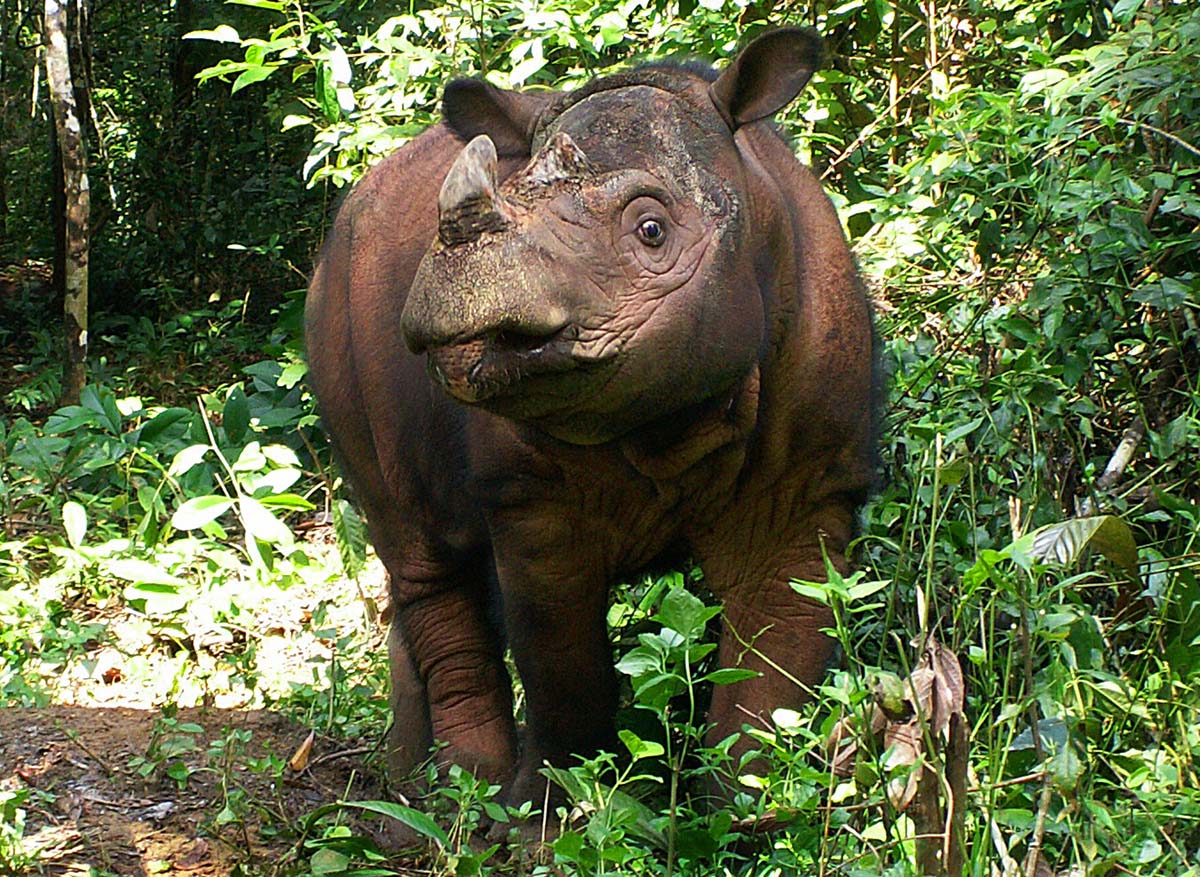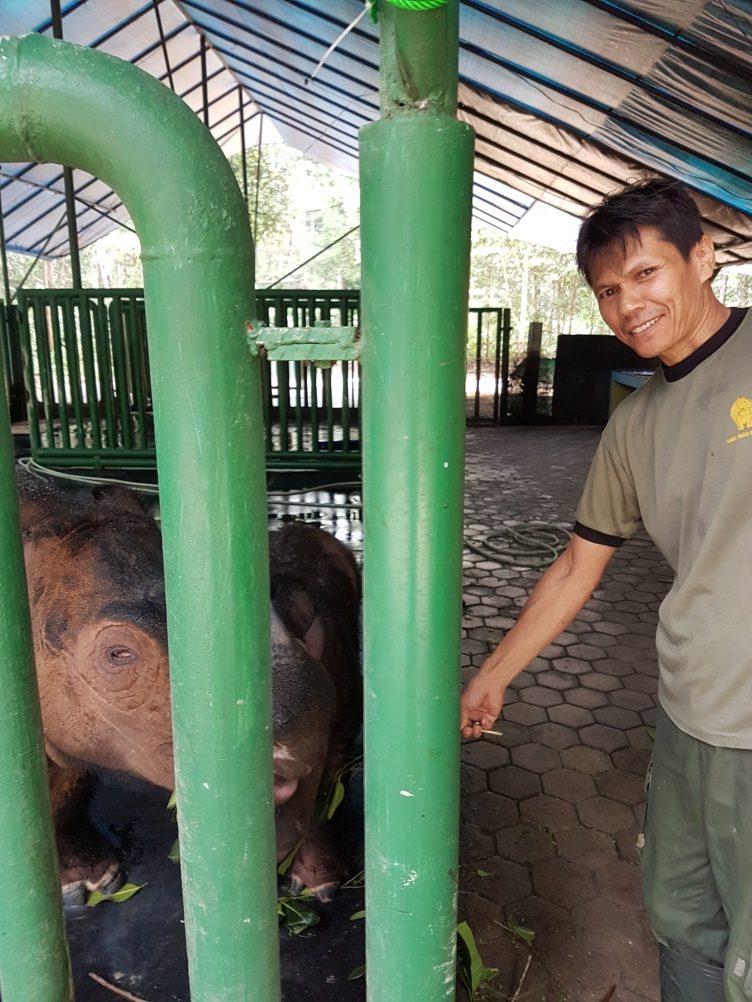 Back in 2005, Ratu wandered out of the forest and straight into Labuhan Ratu village. Because she was at risk there, she was quickly moved to the safety of Way Kambas National Park (WKNP), and the Sumatran Rhino Sanctuary (SRS). During her time at the SRS, Ratu has given birth to two calves- a historic first!
The SRS has a dedicated team who watch the rhinos at the around the clock, but no one knows Ratu best like Lamijo. Lamijo, as known as Gocek, very glad and excited when Delilah was born earlier this year.
"Thank God, the birth was successful, smooth and normal. I was worried for her." said Gocek. During Ratu's second pregnancy, Gocek said her diet did not change much but her demeanor was much more calm compared to her first pregnancy with Andatu.
Just one week after delivery, Delilah was nursing every hour and would only drink milk straight from her mother. Every detail of Delilah's life is watched and documented including: behavior, the quality of her urine, what and how much food she is eating and how much milk that is drunk. Delialah is doing great and now at 10 months old, she now weighs over 320 kg!
---
The Sumatran rhinoceros is one of the most endangered mammals on Earth. Fewer than 100 animals survive in small, isolated forest fragments in Indonesia.
The Sumatran Rhino Sanctuary (SRS), a 250-acre complex located within Indonesia's Way Kambas National Park, Indonesia, is currently home to seven rhinos that are part of an intensively-managed research and breeding program aimed at increasing the Sumatra's wild rhino population. At the sanctuary, the rhinos reside in large, open areas where they can experience a natural rainforest habitat while still receiving state-of-the-art veterinary care and nutrition.
You may choose to adopt any of the seven rhinos at the Sumatran Rhino Sanctuary, either in your own name, or as a gift for a relative or friend who supports wildlife conservation.