Meet Larry the K9 Ranger Saving Rhinos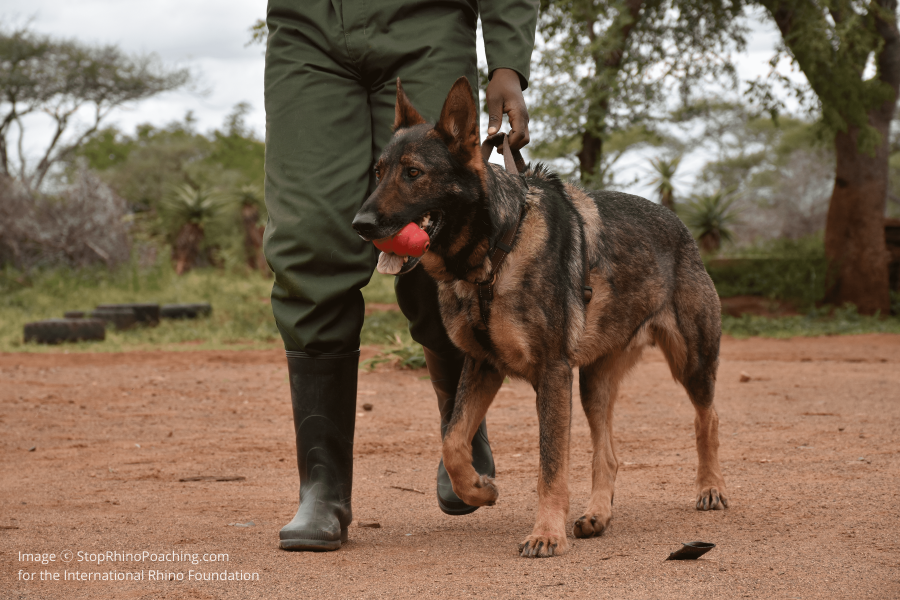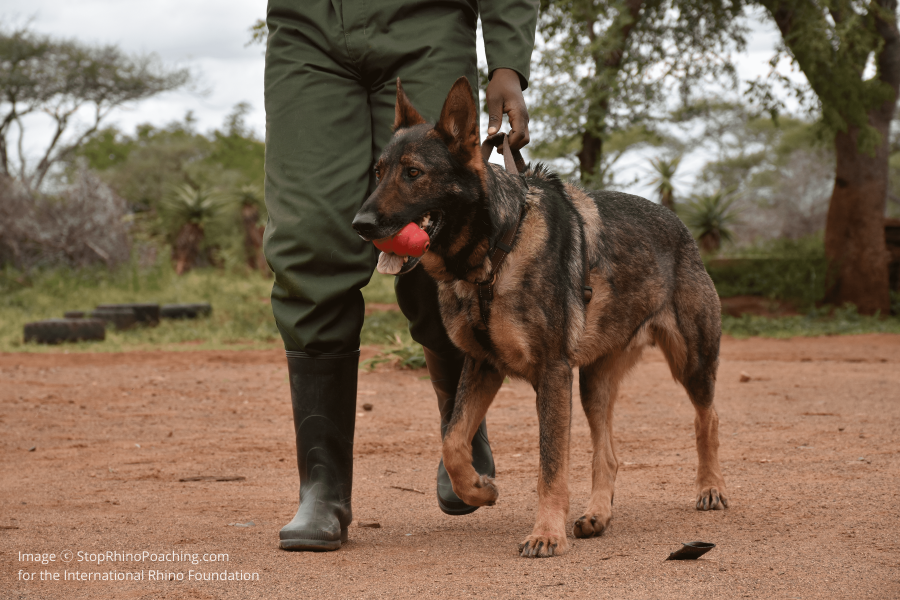 Larry, the half-brother of K9 Dozer, is a German Shepherd and Mallinos mix. Larry and Dozer patrol Big Games Park in eSwatini, formerly called Swaziland. Their training and deployment were sponsored by the International Rhino Foundation (IRF) and coordinated by IRF's partner Stop Rhino Poaching.
Larry was trained by Johan van Straaten, K9 Unit Manager at the Southern Africa Wildlife College, another IRF partner. Van Straaten developed the pack dog program for Kruger National Park and is called upon to train K9 rangers for deployment in other areas.
Larry was originally tasked with tracking and apprehending poachers to protect rhinos and other wildlife. He quickly proved himself to be an enthusiastic worker with considerable skills, so Big Game Parks decided to try him on detection work as well.
Larry took to detection work with great eagerness and returned to van Straaten for further training. Detection dogs are trained to sniff out rhino horn, ivory, guns and ammunition, pangolin scales, leopard skin and drugs – or a combination of these. They can be used to search vehicles, crime scenes and buildings. IRF supported Larry's additional training and he excelled in both detecting endangered species and ammunition.
Big Games Park describes Larry as an "all-in-one", or "all-rounder" K9, giving the park versatility in deploying him in many ways. In addition to human tracking, Larry now assists rangers in searching for:
Rhino horn in any situation or area deemed to be suspicious, such as at entrance/exit gates to parks or at the airport.
Weapons or ammunition hidden on or inside a vehicle.
Evidence in the field, such as purposefully disposed of weapons or rhino horn.
Larry is a much loved and respected member of the Big Game Parks K9 unit and is an absolute asset to rhino protection efforts in eSwatini.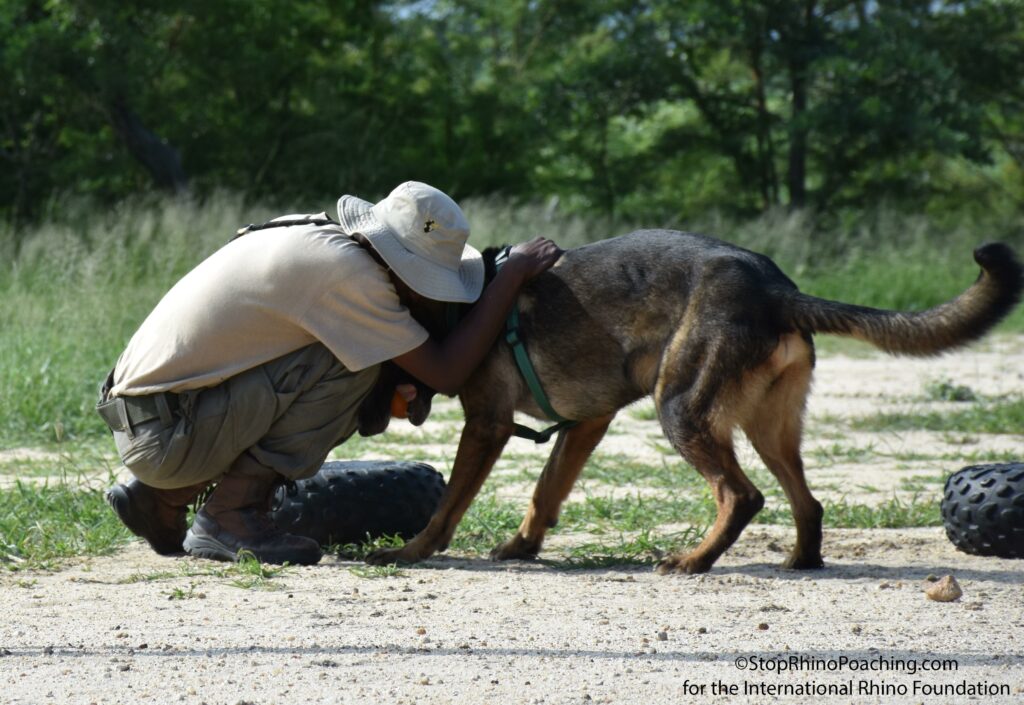 Watch Larry in action:
DID YOU KNOW?
You can adopt a K9 Ranger like Larry. Your adoption will help protect white and black rhinos in southern Africa. Your donation provides top quality food and veterinary care for K9 Rangers and skills training for dogs and their handlers.