Marine Rhino Protection Unit Now Patrols the Waters Around Ujung Kulon National Park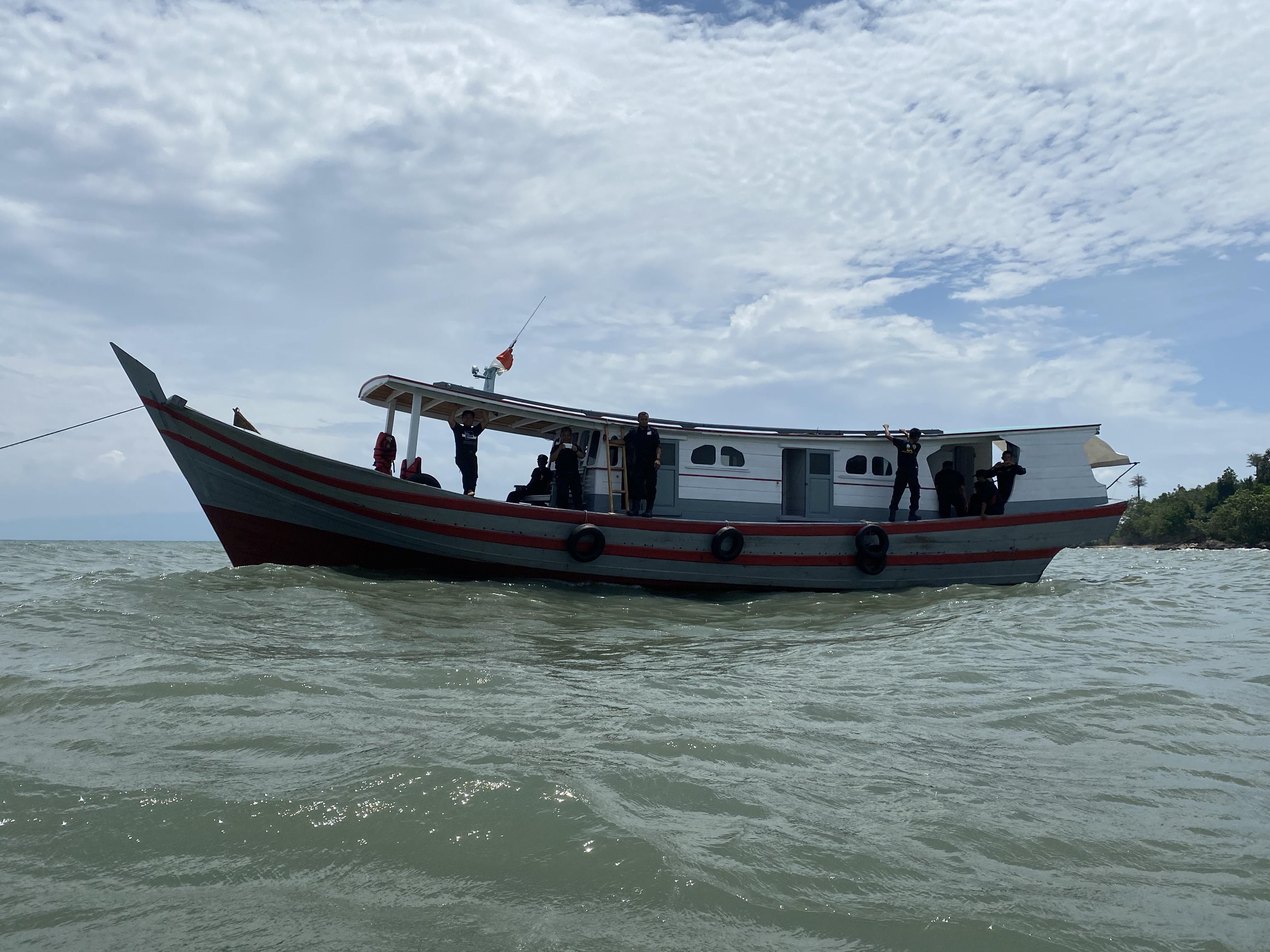 The Marine Protection Unit launched in January, patrolling the waters around Ujung Kulon National Park (UKNP) in Java, Indonesia, home to the last remaining population of Javan rhinos.
UKNP staff have estimated that around 50% of people committing illegal activities in the park are now entering from the coast, pulling up on the same beaches that rhinos also frequent. The need for a marine patrol unit was clear to continue the success of the terrestrial Rhino Protection Units (RPUs) in protecting rhinos.
The Javan rhino population, numbering 72 at last count, appears to have stabilized, largely because they are guarded by RPUs. The marine patrol joins five terrestrial RPUs, operated by IRF's partner Yayasan Badak Indonesia (YABI) and the national park.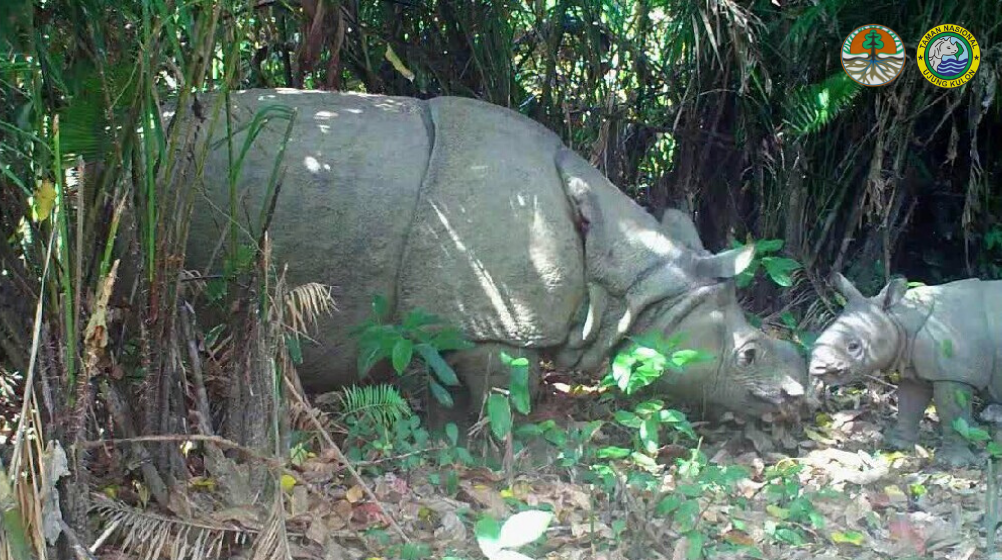 RPUs are highly trained, four-person anti-poaching teams that intensively patrol key areas within the national park. The goal of the RPU program is to prevent the extinction of Javan rhinos and other threatened species and to protect critical habitats in Java through proactive prevention of poaching and habitat destruction.
A boat builder in Sumatra completed the wooden marine patrol boat in October 2019. Wood boats last longer than fiberglass in the rough seas and are easier to repair. The boat is large enough for a crew to live aboard and equipped to be a floating ranger station with radio, first aid, kitchen and other equipment.
A small, "ketinting boat," was also purchased for the patrol. The ketinting is outfitted with a fast engine and is pulled along side the bigger patrol boat. The  smaller boat can be used to pursue suspects when necessary.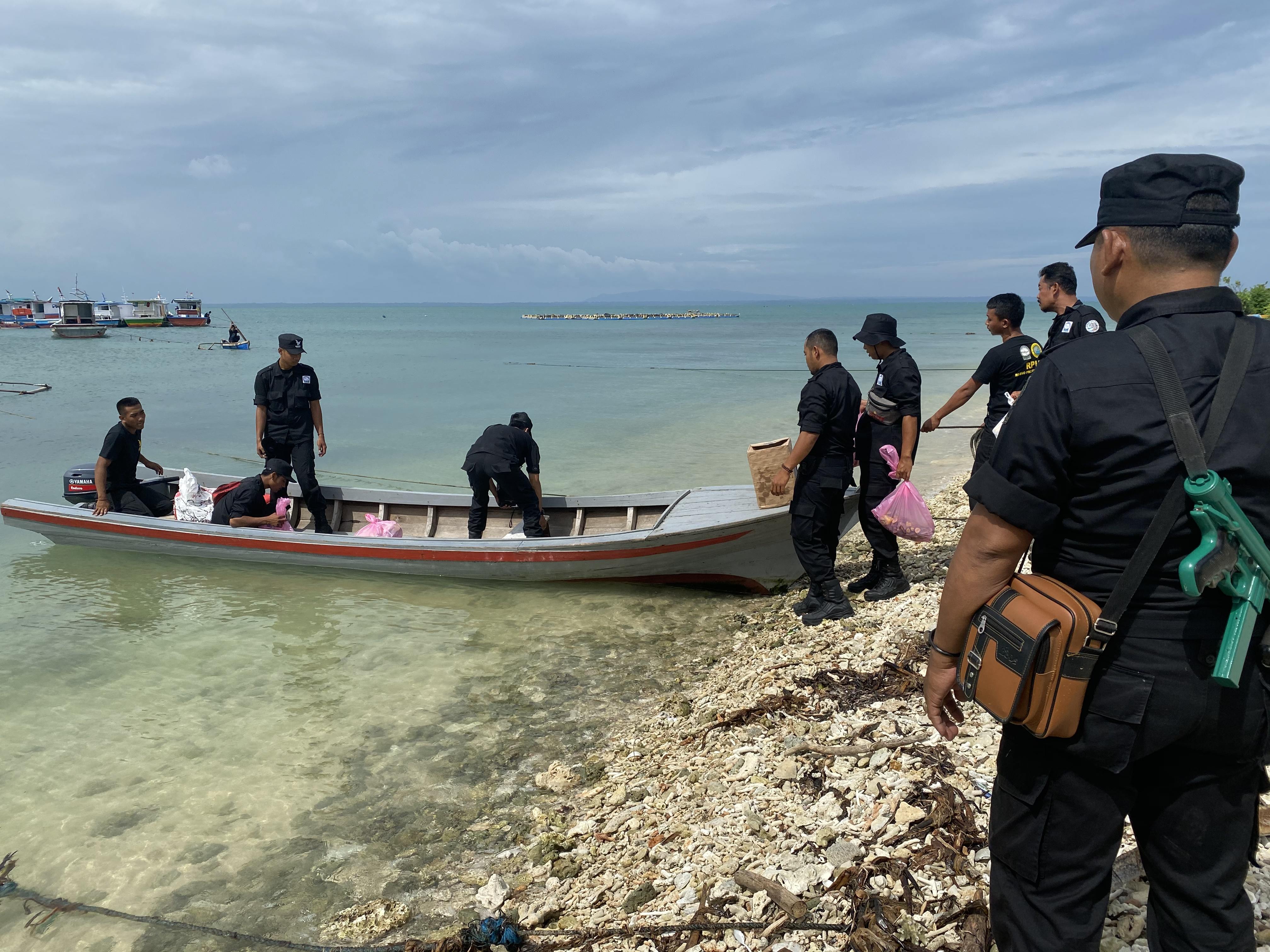 The marine patrol consists of two new units. Each RPU spends 15 days on patrol, ensuring a full month of coverage. The new RPUs were recruited from the communities around UKNP, and those selected to join the patrol underwent extensive training.
The marine patrol was launched at a ceremony on January 23 led by Secretary of the Directorate General KSDAE, Ministry for Environment and Forestry, Ir. Harry Subagia M.Sc. In addition to patrolling the coastline, the unit will also monitor and collect information on the biodiversity of the area.
The patrol got to work right away, already apprehended two groups that were fishing illegally in the protected waters. The ketinting was deployed in one instance as they pursued suspects. When an arrest is made by the patrol, suspects are then taken to the UKNP park offices for processing.
With the early success of the Marine Patrol, IRF is confident that Javan rhinos are protected. Combined with habitat management projects, there is hope that this population will continue to grow and expand into new habitats.
---