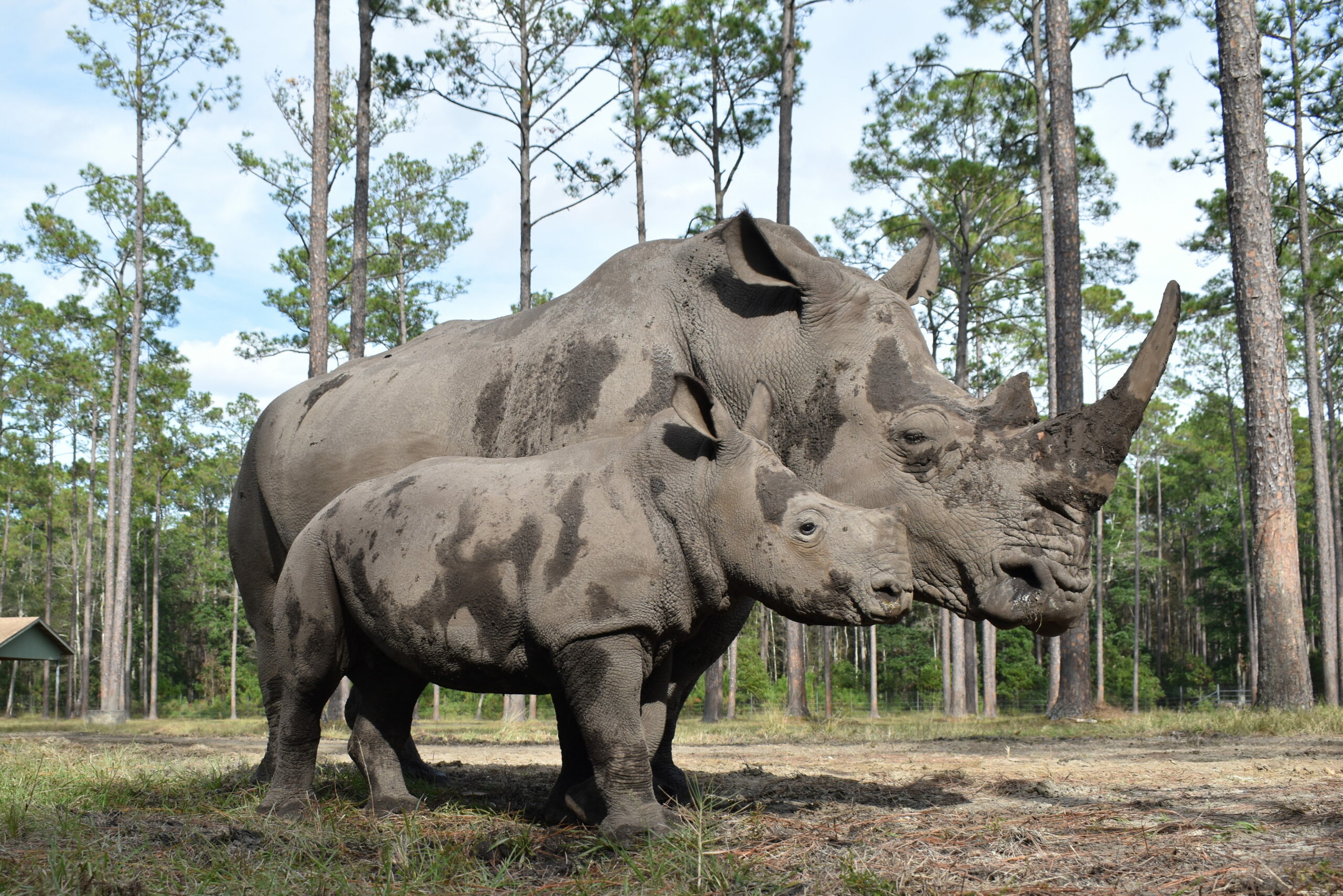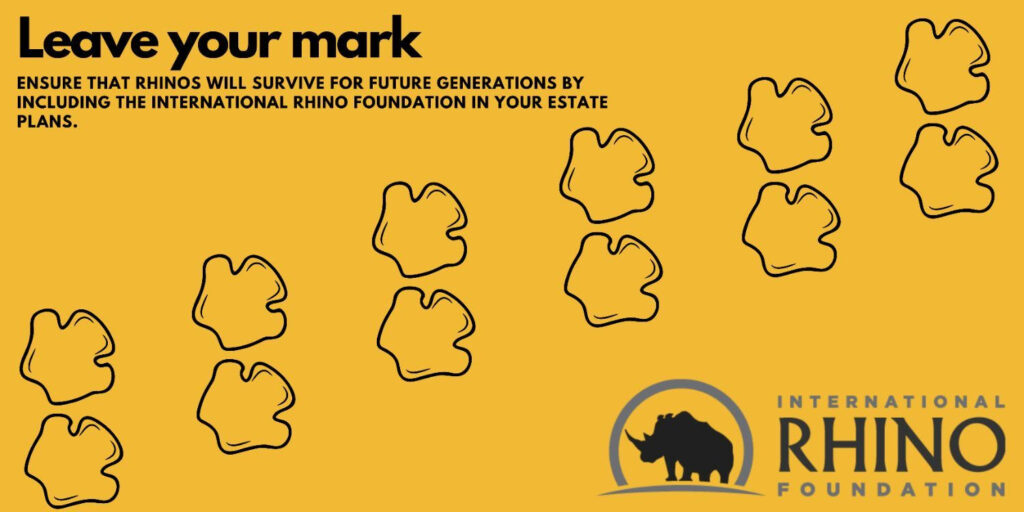 Rhinos have walked the earth for more than 50 million years — and by including the International Rhino Foundation in your estate plans, you can ensure that rhinos and other threatened species will survive for generations to come.
Protect Rhinos and Their Habitats – Even Beyond Your Lifetime

Imagine a world where rhinos thrive in the wild, a world where people work together to protect the grasslands and forests that rhinos and so many other species – including humans – need. Together we can make that world possible.
Making a bequest to the International Rhino Foundation can help you create a conservation legacy that reflects your values – you'll be making a gift now that supports wildlife conservation for the future.
Leave a Legacy

A gift in your will extends your protection of rhinos and their habitats – and often allows you to make an even bigger impact than you ever thought possible. It's a gift that costs nothing during your lifetime, but will provide invaluable benefits for endangered animals and the brave people working to protect them. Plus, bequests can also provide tax savings for your family and heirs.

Benefits for You and Your Loved Ones
Provide for your family and for endangered species.
Make your gift in honor or memory of someone special.
No cost to you during your lifetime.
Leave a gift of any size, either as a set amount or percentage of your estate.
Receive invitations to exclusive IRF programs, events and trips.
Special recognition in IRF publications (or the opportunity to remain anonymous).
Join IRF's Legacy Society Today

There are multiple ways to join IRF's Legacy Society and plan for a brighter future where rhinos can thrive in the wild.
Name IRF as a beneficiary of specific assets or of a portion of your estate.
Name IRF as a beneficiary of a life insurance policy, financial account, or retirement plan.
Create a will free-of-cost using our special estate planning resource from FreeWill today.
Contact us if you've already included IRF in your will or estate plan.
We've partnered with FreeWill to make it easy to complete your estate plans so that you can protect all that's important in your life. This free online tool guides you through the process of creating a will in 20 minutes or less. While creating your plans, you'll also have the option to include gifts for the causes you care about.