Keep the Five Alive with Your K9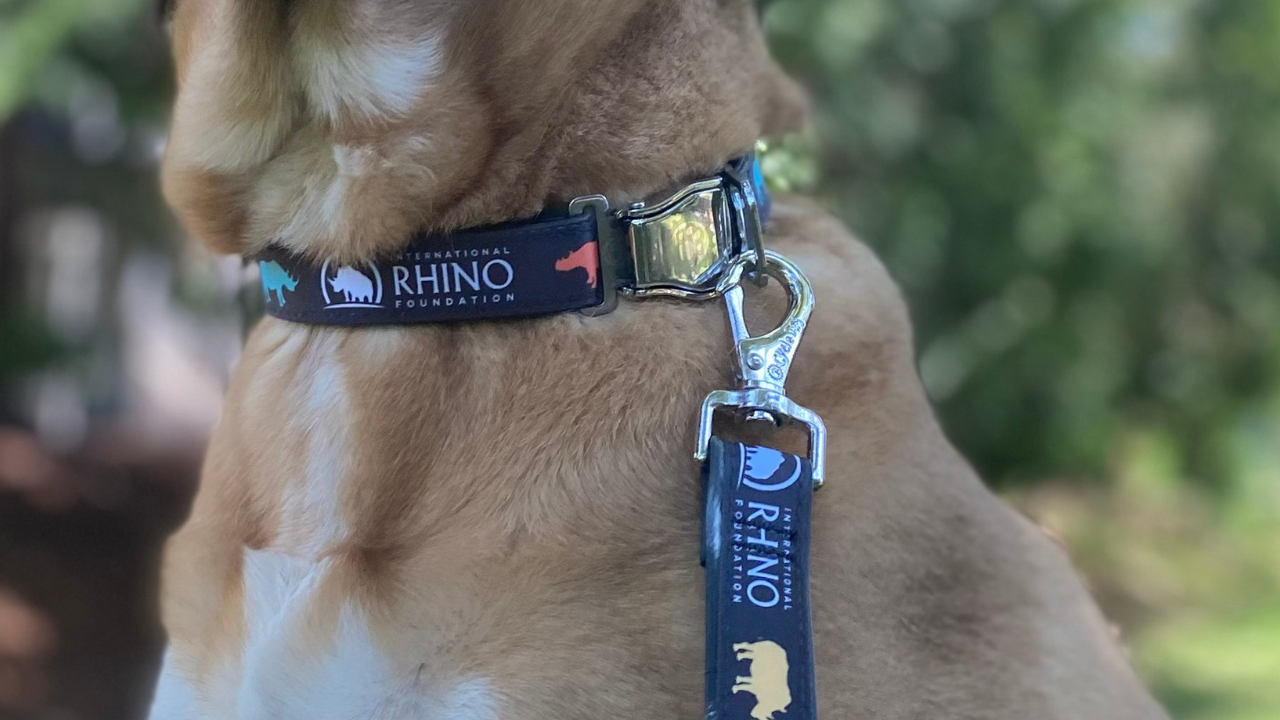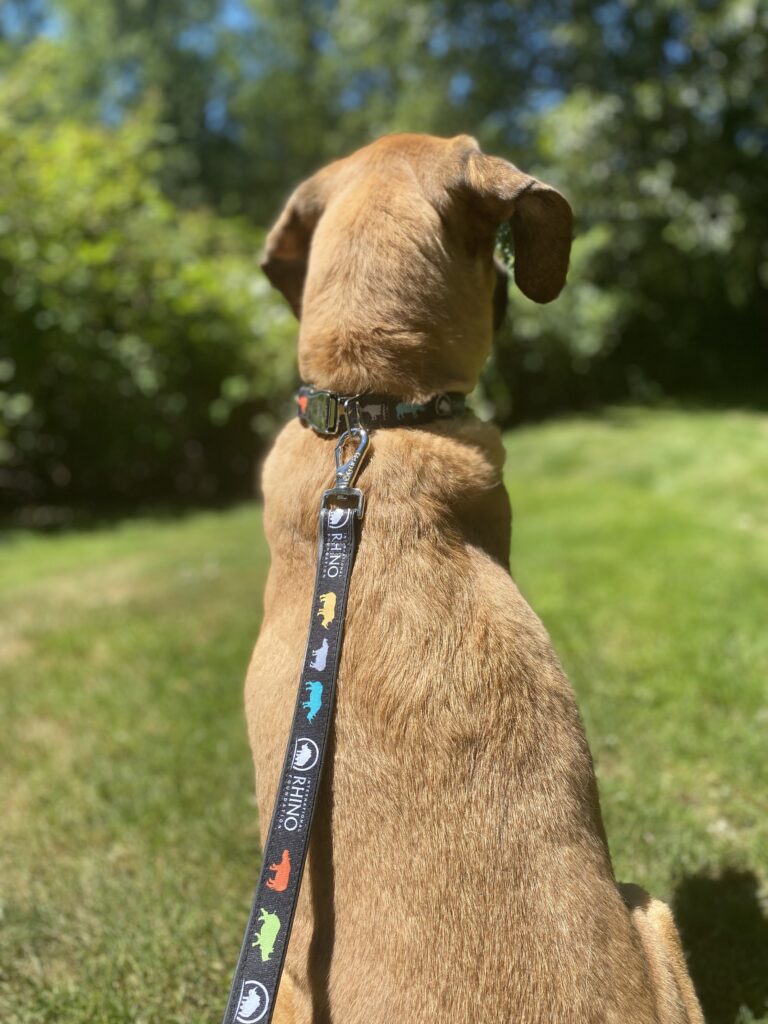 The dog days of summer are here and we've brought back a popular design just for your pup! IRF now has dog collars and leashes in our shop and they feature a colorful design with all five species of rhino: white, black, greater one-horned, Javan and Sumatran.
And of course, we've brought you the best collars and leashes we could find. Cycle Dog leashes and collars are handcrafted in the USA, and are made to last with durable yet soft material and secure metal hardware. Cycle Dog uses upcycled bicycle tire tubes as the backing, so not only are these leashes and collars sustainable and eco-friendly, they're waterproof and stink resistant!
The waterproof backing makes drying your leash as simple as wiping it off. If you get caught in the rain or drop the leash in a puddle, you won't have to deal with the discomfort of a soggy leash. The leash is an extra-long 6 feet and features a bottle opener on the handle which also serves as a hook for pick-up bags or lights.
Cycle Dog's 'No Stink' highly durable dog collars are made with the same recycled rubber backing which resists odors and bacteria growth. The Latch Lock airline-style buckle is super tough and secure – 4x stronger than plastic! Cycle Dog's patented Pup Top bottle opener collar attachment ensures you always have a bottle opener on hand and there's a separate attachment area for ID tags and lights. We carry 2 adjustable sizes to cover dogs from 30 lbs to 110 lbs.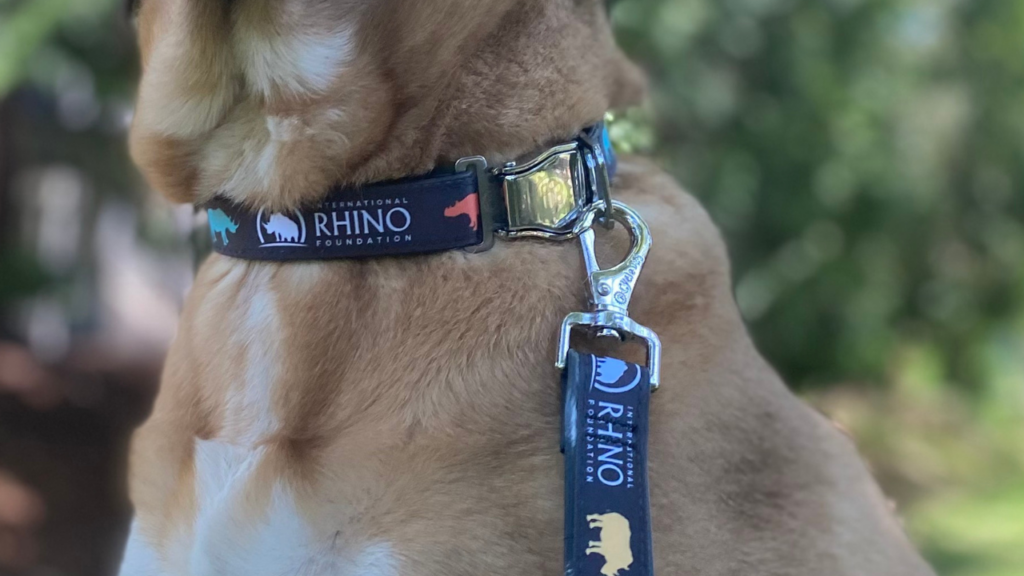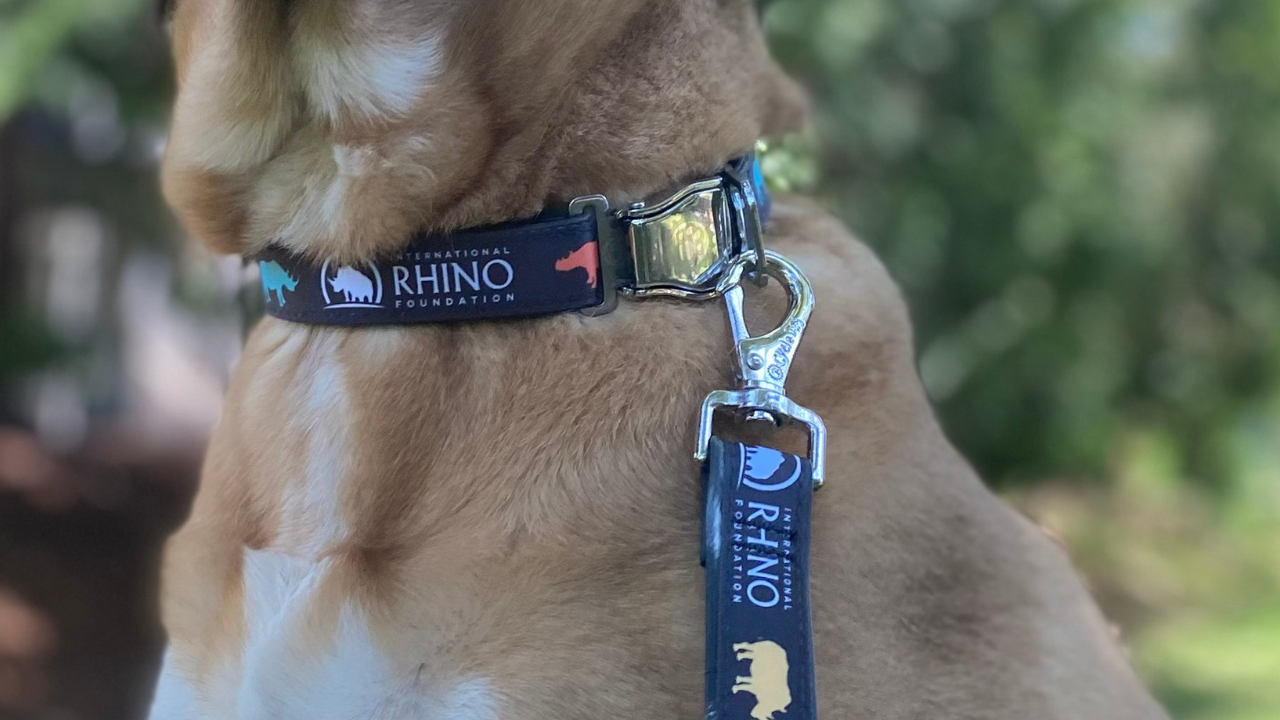 With all five species of rhinos with you, you and your pups can help Keep the Five Alive on a walk, at the park, and anywhere you go with your four-legged friends!