IRF Team Attends 20th Anniversary of IRKA's Rhino Keeper Workshop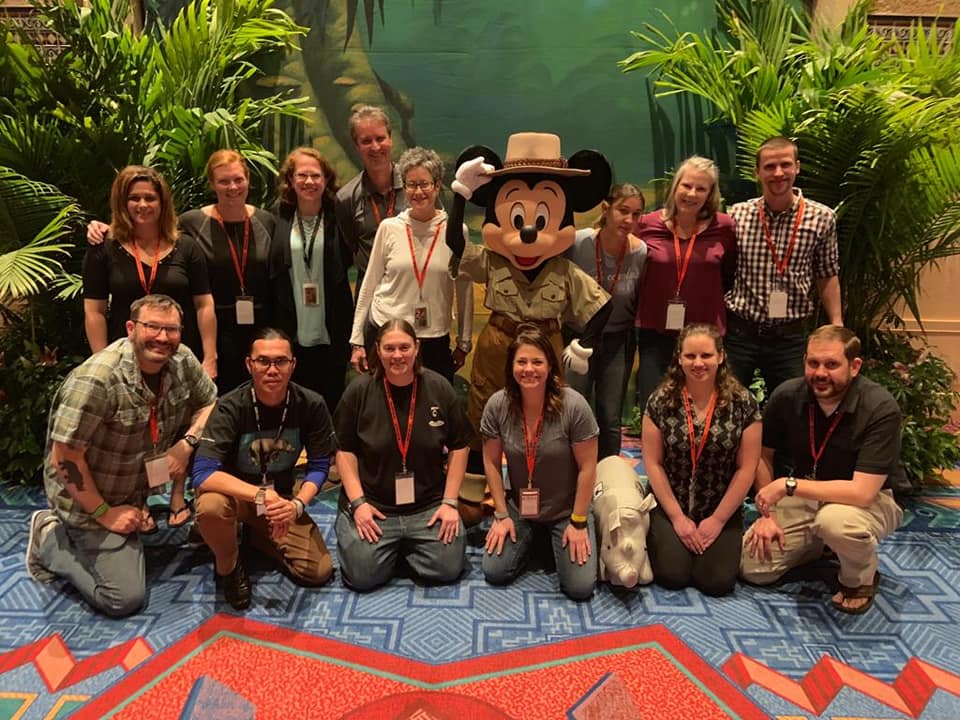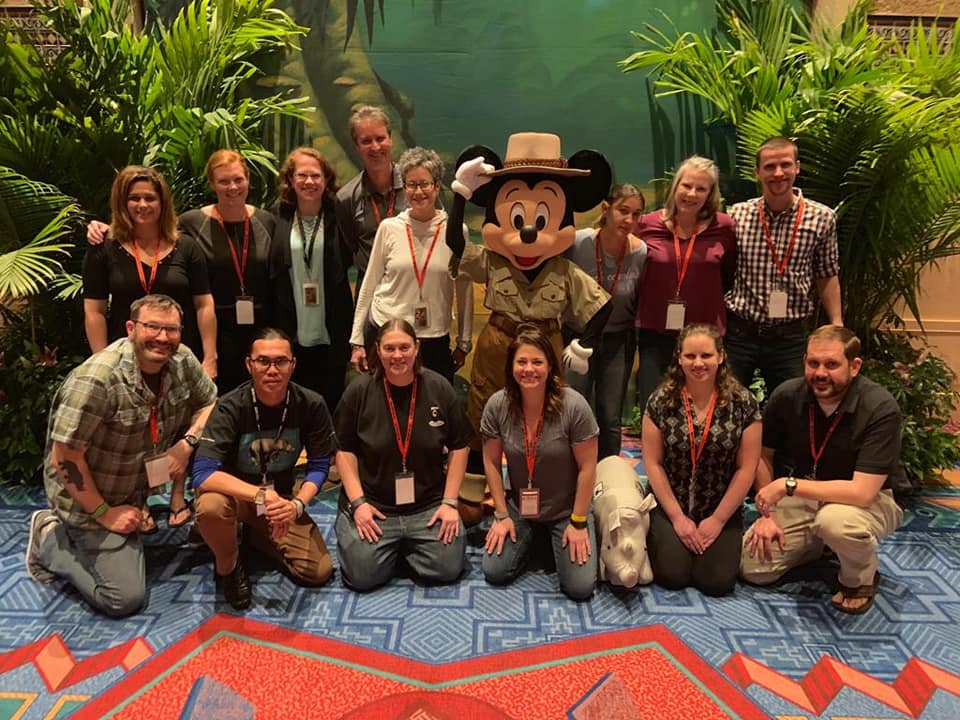 IRF Deputy Director, CeCe Sieffert and IRF Indonesia Coordinator, Inov Sectionov with IRKA's Board of Directors (and Safari Mickey!) at the 20th Anniversary Rhino Keeper Workshop at Disney's Animal Kingdom. Photo courtesy of IRKA.For 20 years, the International Rhino Keeper Association (IRKA) has been hosting bi-annual conferences where discussions about rhino management and conservation are at the forefront. IRF has long partnered with this impassioned group of rhino advocates and we were honored to have been invited to attend last month's conference hosted by Disney's Animal Kingdom.
Deputy Director, CeCe Sieffert, opened the conference with a keynote address, giving the current conservation status on all five rhino species. Following that presentation, IRF was presented with a generous donation from IRKA – the funds of which will be used to purchase 36 camera traps to help monitor the remaining population of Sumatran rhinos in Bukit Barisan Selatan National Park, Indonesia. This gift comes at a critical time for Sumatran rhinos and will provide us with more accurate population information to better protect this species from extinction.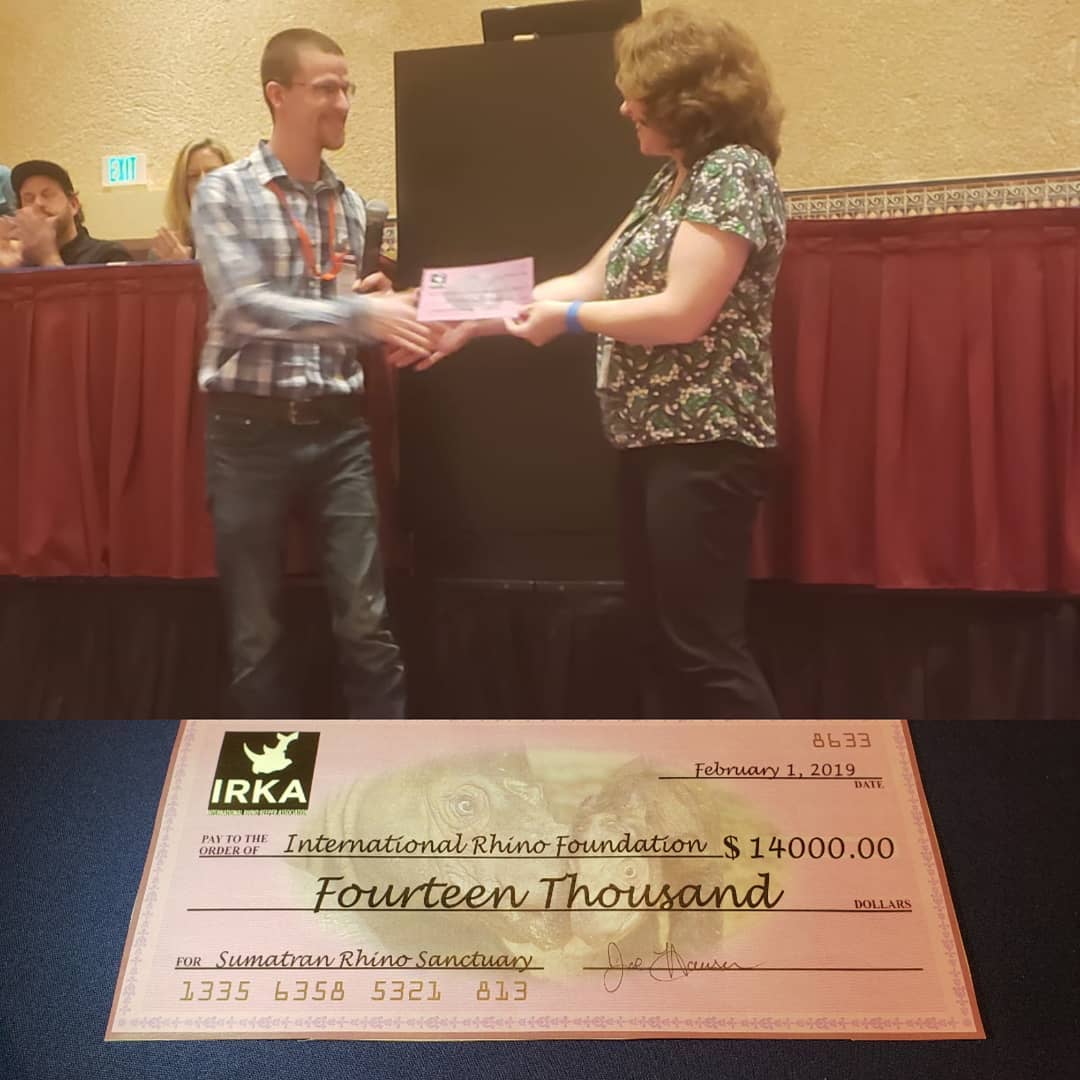 Several other members of IRF's conservation team were in attendance as well including Indonesia Program Coordinator, Inov Sectionov, who spoke about the specific issues facing Sumatran and Javan rhinos and the Rhino Protection Units that watch over them. Elise Serfontein, from IRF partner StopRhinoPoaching.com, gave the crowd an in-depth look at the complexities of the unrelenting poaching crisis in South Africa. Chris Serfontein, also from StopRhinoPoaching.com, spoke about technological advances in anti-poaching security.
Thanks to the IRKA scholarship program, Sumadi Hasmaran, the manager at the Sumatran Rhino Sanctuary (and a Disney Conservation Hero), was able to travel to the US for the first time and attend the workshop. It was a great opportunity to share his wealth of knowledge with the keepers and for him to learn about other countries' rhino husbandry practices.
It's not often that so many of IRF's partners and field team are in one location so we celebrated with a Facebook Live video where CeCe chatted with Inov, Sumadi, and Elise about conservation issues for African and Asian rhinos.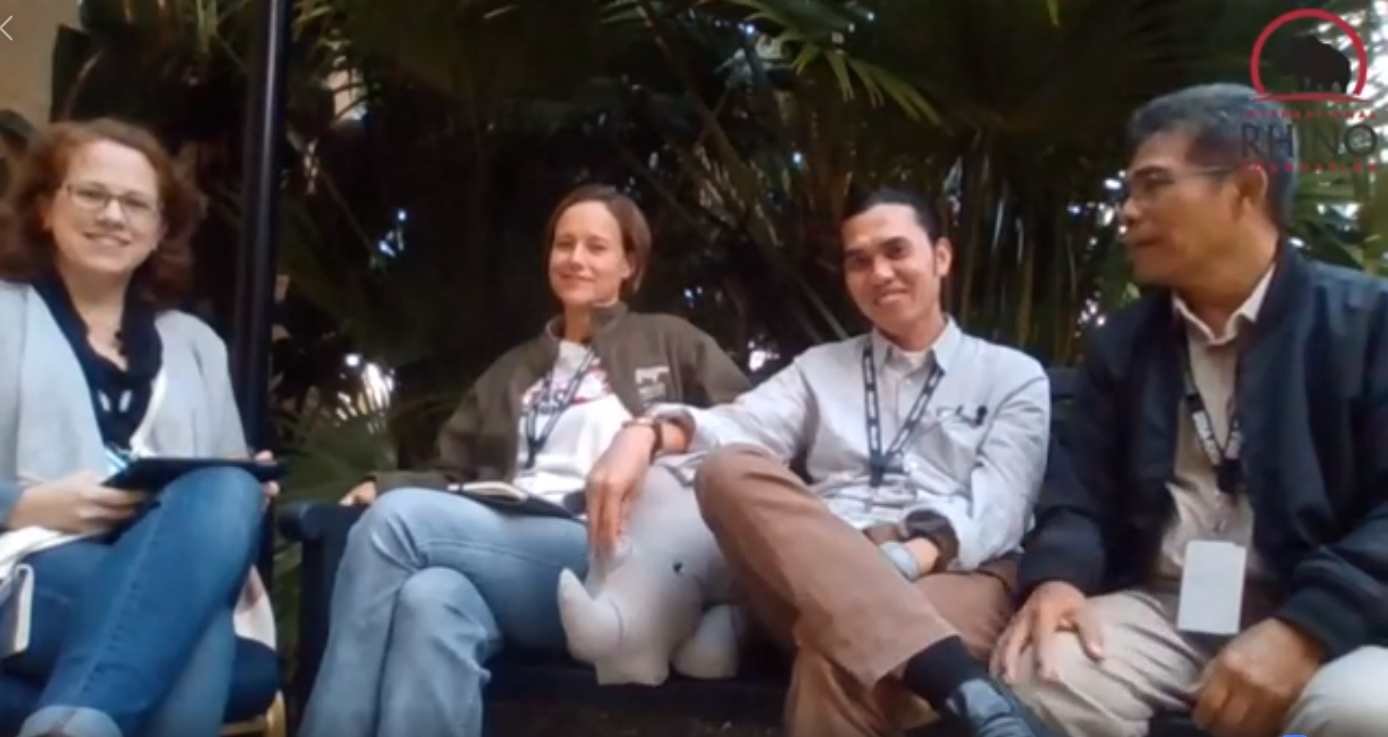 One of the highlights at this year's conference, was a special art auction by The Horns and Heroes Project held during the closing gala. Twenty-one original rhino paintings were created specifically for this event by renowned national and local artists. All proceeds from the Horns and Heroes auction goes directly to rhino conservation; IRF is grateful to all the artists and organizers for your hard work- thank you!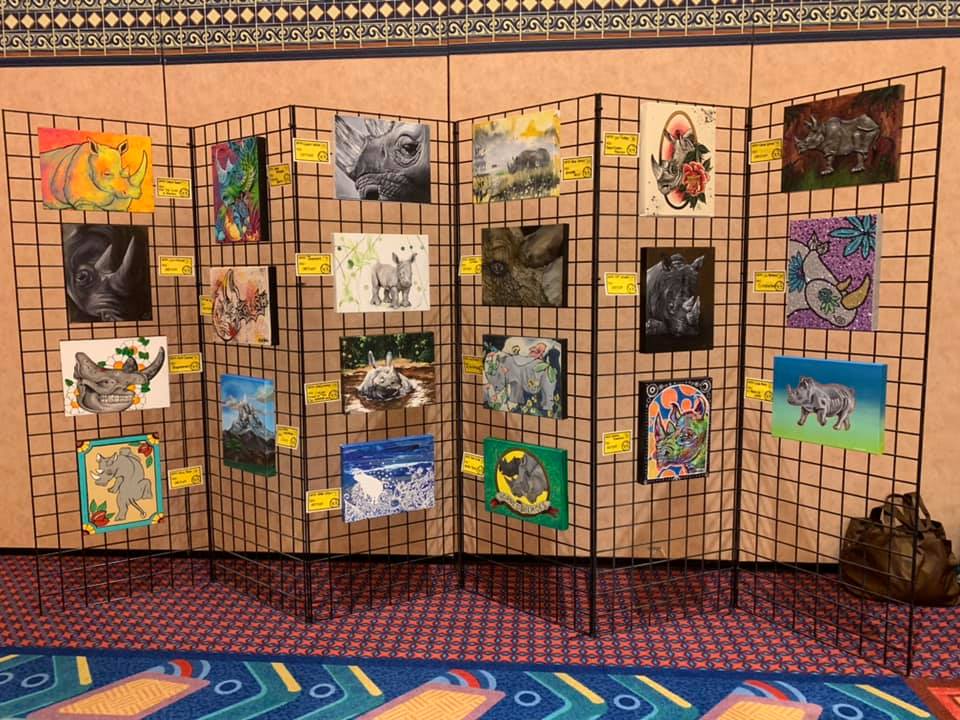 We'd like to extend a special thank you to Disney's Animal Kingdom staff for hosting and organizing the conference, the Toronto Zoo and the Katie Adamson Conservation Fund for their donations and of course, the International Rhino Keeper Association – its dedicated Board and members for putting on such a fantastic event. They are true rhino champions every single day.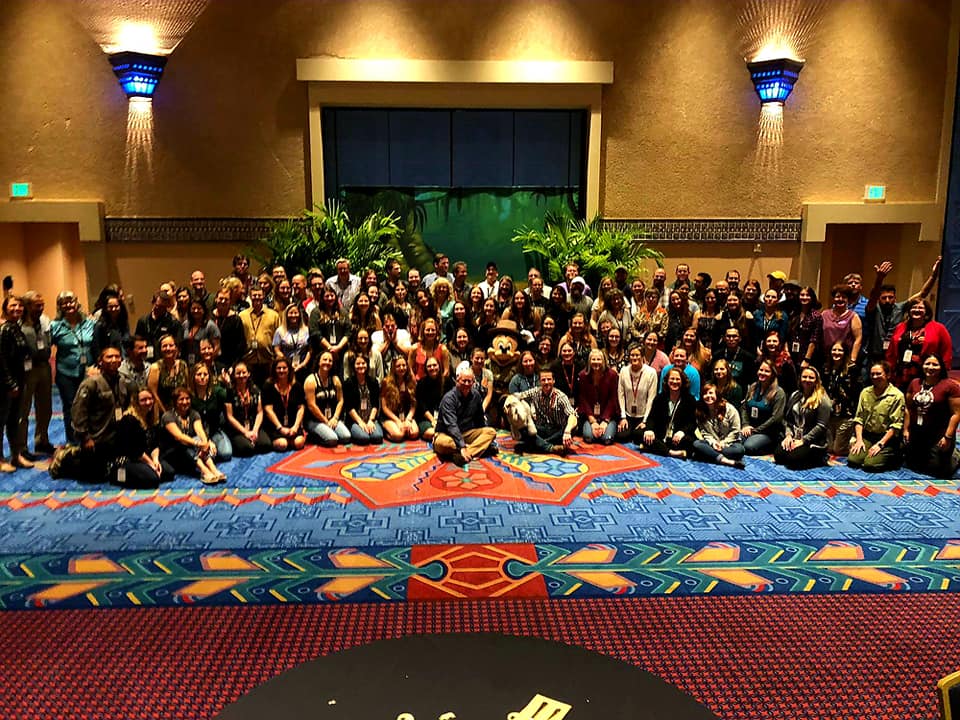 Read more about the International Rhino Keeper Association here or follow them on Facebook and Instagram.