Indonesian Communities Helping the Sumatran Rhino
Written by Inov Sectionov, IRF Indonesia Coordinator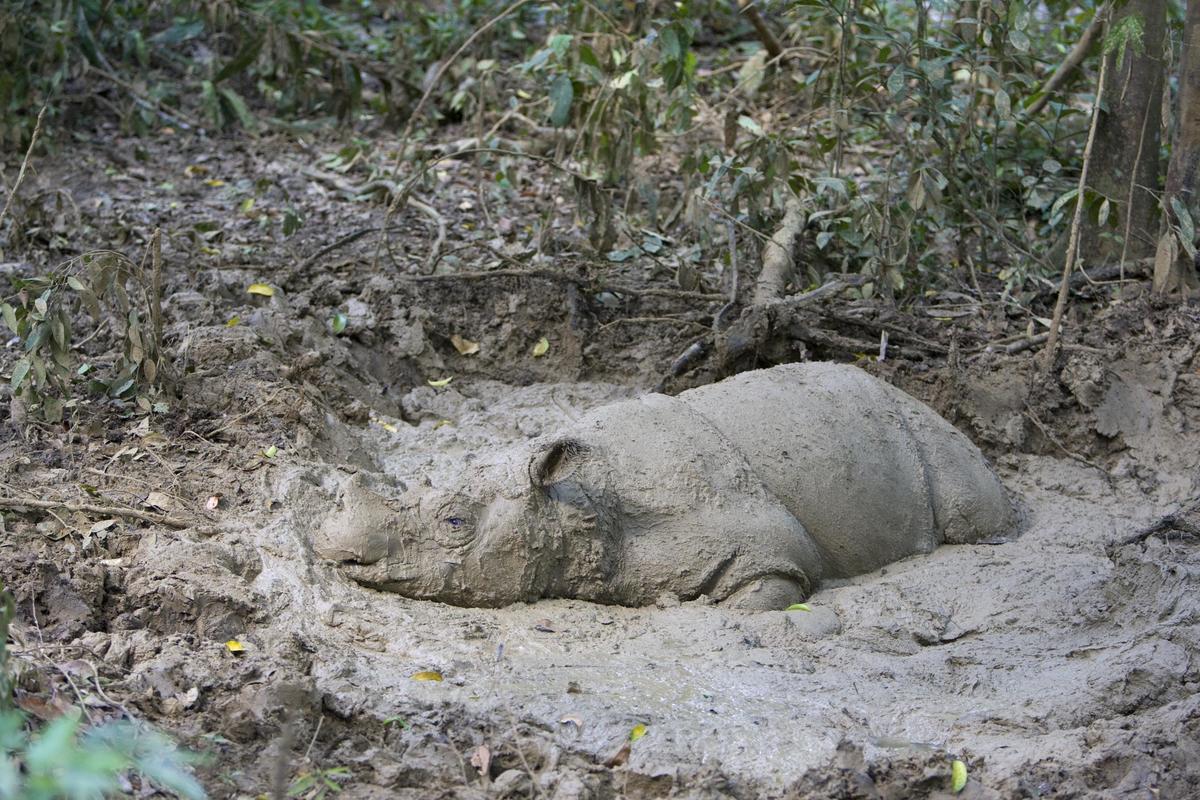 Of the five rhino species, the Sumatran rhino (Dicerorhinus sumatrensis) is the most in peril, with population numbers fewer than 80. These rhinos now survive in only very small and highly fragmented populations in Indonesia.
The government of Indonesia has devised an emergency action plan to bring the Sumatran rhino back from the brink of extinction – essentially by relocating wild rhinos and moving them to managed breeding facilities. The goal is to quickly and safely increase rhino numbers, creating a source population from which animals can someday be reintroduced into the wild. In support of this plan, rhino experts from around the world have established a groundbreaking strategic partnership to assist.
Together with our partner Yayasan Badak Indonesia (YABI), IRF has developed the Sumatran Rhino Sanctuary (SRS), located in Way Kambas National Park. Currently, this facility is home to the only reproductively viable captive Sumatran rhinos in the world. This tiny population is the core of a managed breeding and research program that is intended to promote the species' population growth while also generating a genetically diverse "founder" group that could be used as a source for animals to repopulate the National Parks.
Breeding Sumatran rhinos for release back into the wild is undoubtedly the main focus of the SRS program. But in order to achieve this goal, developing and maintaining relationships with the National Parks and the local communities that live in close proximity to the park are critical to its success.
Life at the Sumatran Rhino Sanctuary
At the SRS, each rhino is provided with their own individual enclosure of 10-20 hectares of natural forest habitat. These enclosures allow for minimal human interference and closely mimic the solitary lifestyle of wild Sumatran rhinos. Each of the seven rhinos living at the SRS have daily access to mature tropical rain forest which provides native food plants, varying terrain for exercise and natural mud wallows.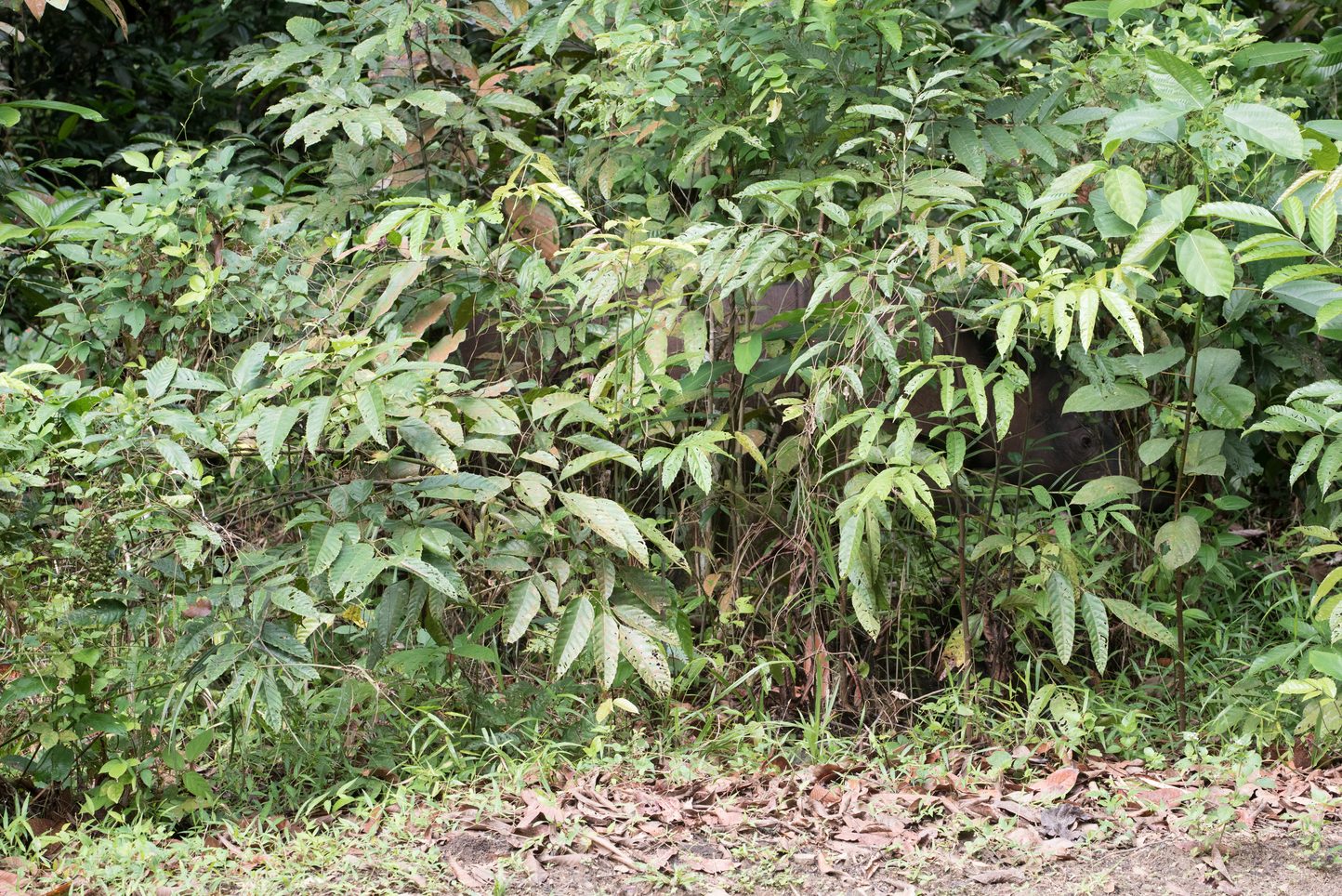 Each rhino is protected and cared for by a team of veterinarians, keepers, and ranger teams called Rhino Protection Units (RPUs). Most are hired from local communities.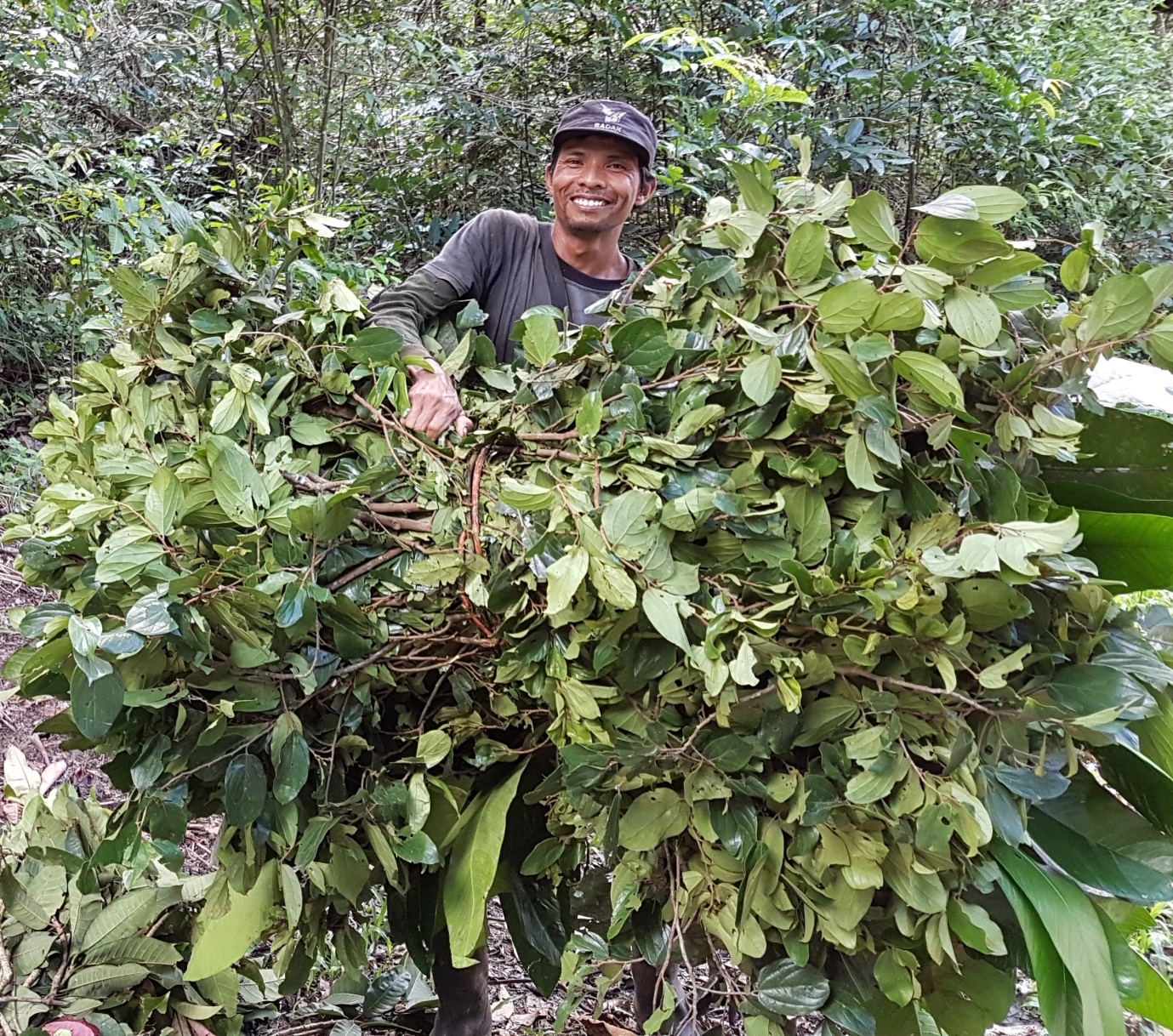 Every day, each rhino comes into a smaller paddock so the keepers can do a physical exam, administer a refreshing hose down, and remove leeches and other insects. As a reward for the check up, the keepers provide browse, which is a mix of  food plants such as ficus, as well as the rhinos' favorite snacks – watermelon, carrots, sweet potato, jicama, and bananas. Each animal gets approximately 5% of its body weight in browse – that's approximately 35 kg (770 lbs) per day.
To help provide this extra food, rhino food plant seedlings have been distributed to local villagers to plant near their homes. Once ready for harvest, SRS management will purchase it from them, which helps local people living near the park earn additional income for their families.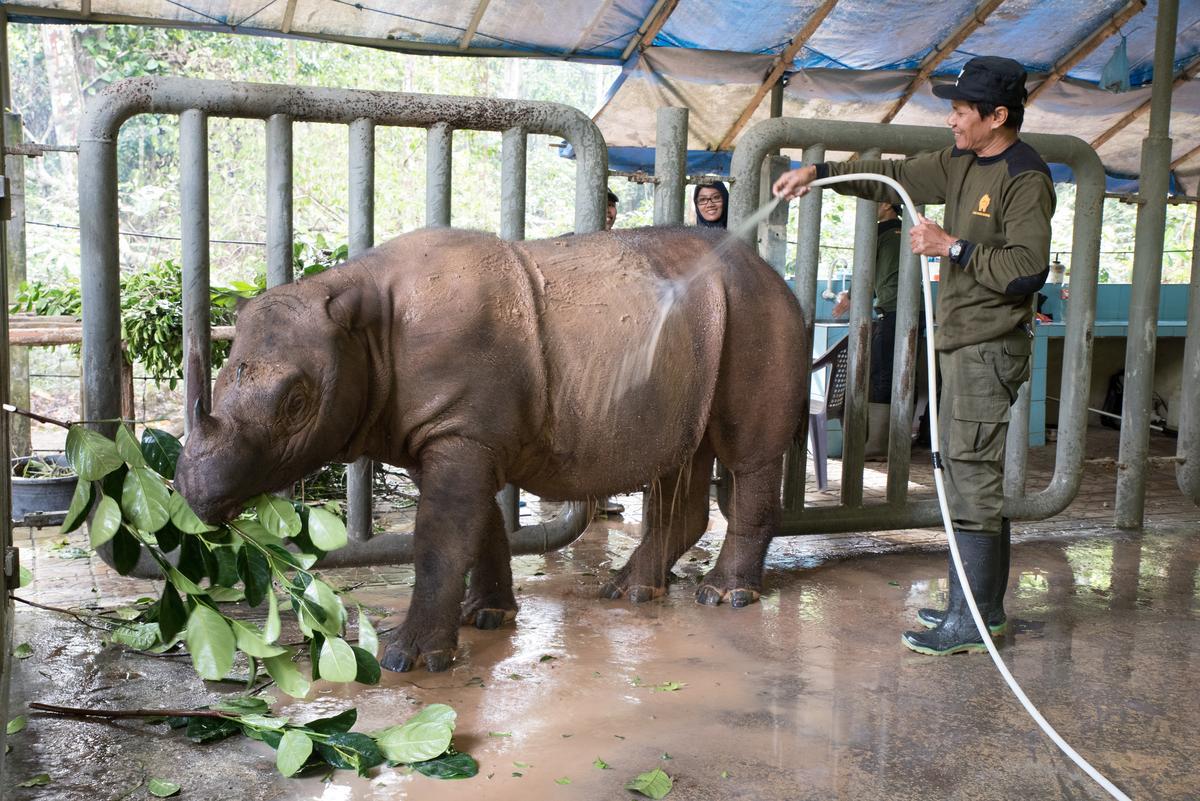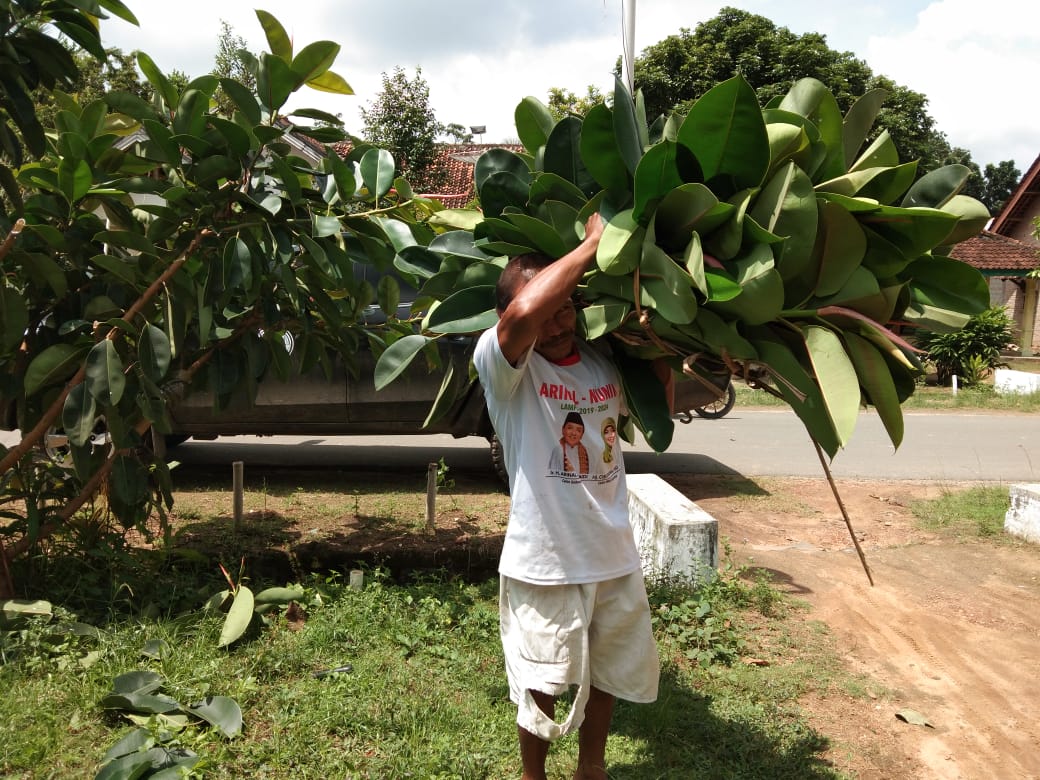 Way Kambas Restoration Project
Way Kambas National Park is home to much more than just Sumatran rhinos – there are also wild populations of elephants, tigers, tapirs, birds and more. However, due to human encroachment, around 30% of original rain forest habitat has been lost. Under the leadership of Way Kambas National Park, IRF is helping to restore degraded habitat and re-plant rhino and elephant food plants.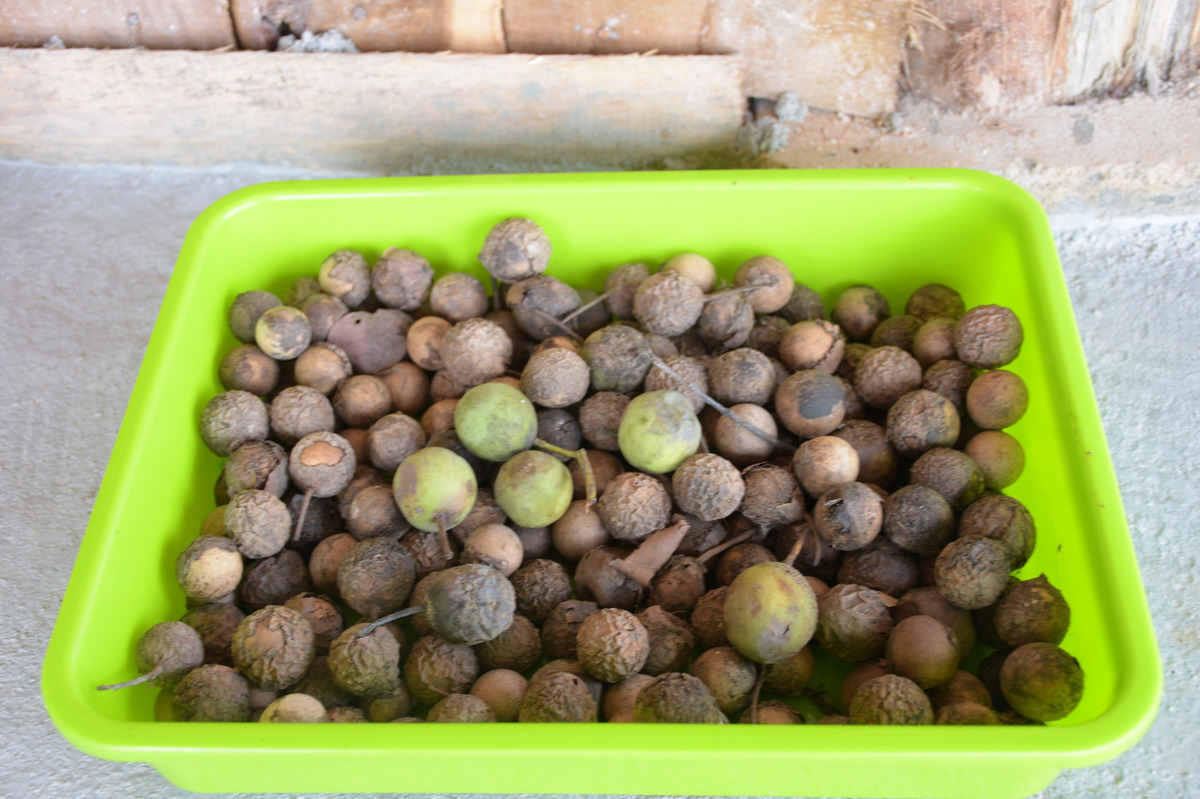 Rhino Food Plants Nursery
Staffed by people from surrounding communities, a nursery has been established which has produced more than 25,000 rhino food plant seedlings in the first year. Most of the seedlings are a species of ficus, which is easy to grow and is also one of the favorite foods of Sumatran rhino. Some of these plants have even been started from collecting and planting seeds the SRS's rhinos' poop!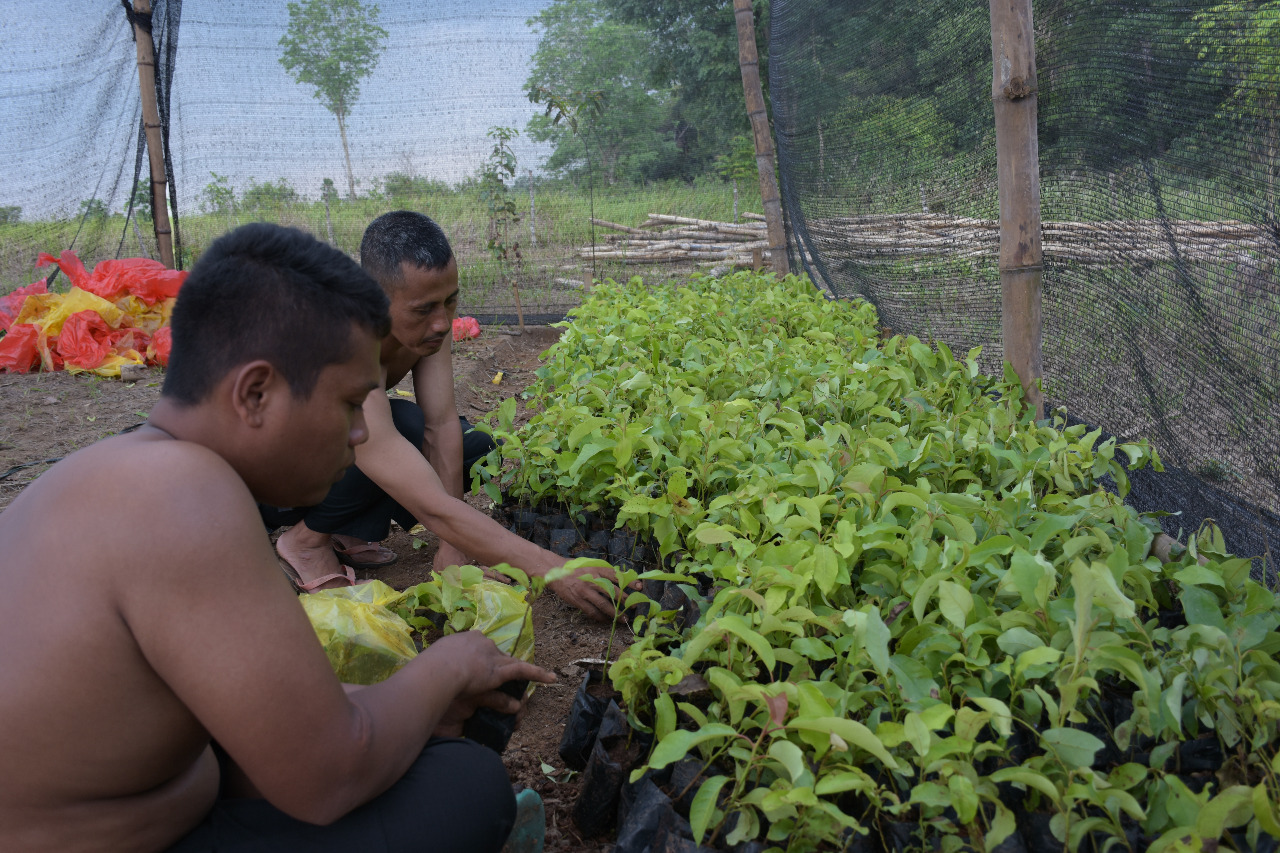 As of 2019, 25-hectares of land directly adjacent to the prime rhino/tiger/elephant habitat have already been replanted within the park. We anticipate that within 4-5 years, the reforested habitat will be mature enough for rhinos to move in!
It takes a lot to save a species: vision, a plan, partners and persistence… and your support. Click here for more information about the Sumatran Rhino Rescue project or the Sumatran Rhino Sanctuary.