How Rhino Food Can Make Art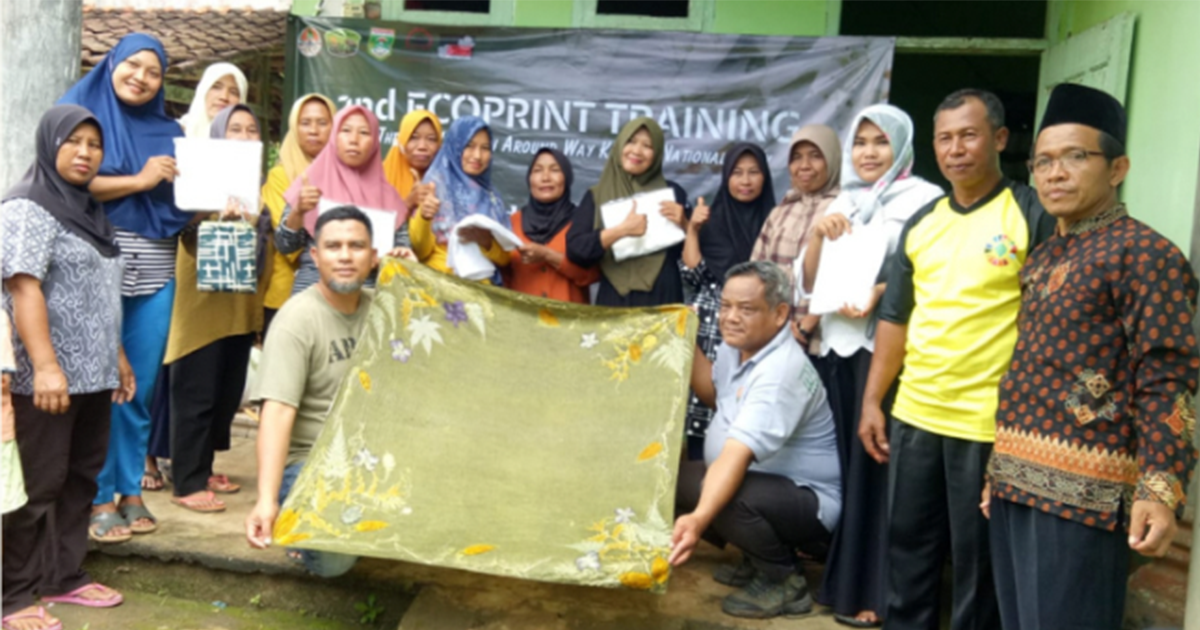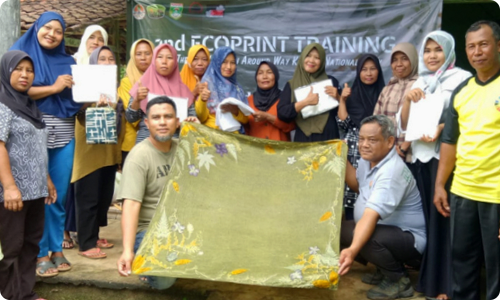 An important part of IRF's conservation work is partnering with local communities who live near rhinos and their habitats. Some of these communities face poverty and environmental degradation and are crucial partners in habitat and wildlife conservation programs, which can provide win-win solutions for both wildlife and people.
Last month, our partner Indonesian Rhino Initiative, conducted the second ever ecoprint training for the village of Rantau Jaya Baru, which is north of the Way Kambas National Park in Sumatra. The two day training teaches local residents, primarily women, of the forest farmer group how to make an "ecoprint" from start to finish. Ecoprints are decorated scarfs and fabrics that are dyed and decorated using natural materials. The goal of this project is to generate a revenue source for the community while creating incentive for forest restoration and protection within Way Kambas National Park, home to critically endangered Sumatran rhinos.
In order to make an ecoprint the women first need to create a dye or "potion" using natural ingredients, that will be used as a soaking agent for the main fabric. They then arrange locally grown leaves and flowers on the fabric and roll it in a blanket that works as a color printer, along with black plastic. Once rolled, the fabric is boiled in water for two hours then dried and unraveled, revealing the striking colors and natural designs that have been printed onto the fabric.

The training was a resounding success! The women showed great enthusiasm for this new trade, and it is clear that this type of opportunity can have a big impact on the local community. The closing ceremony was attended by staff from the national park.
IRF sends our thanks to our partners at Indonesian Rhino Initiative for conducting this training and helping to empower the local communities who are a crucial piece of the Sumatran rhino conservation solution.