Happy Father's Day to Andalas at the Sumatran Rhino Sanctuary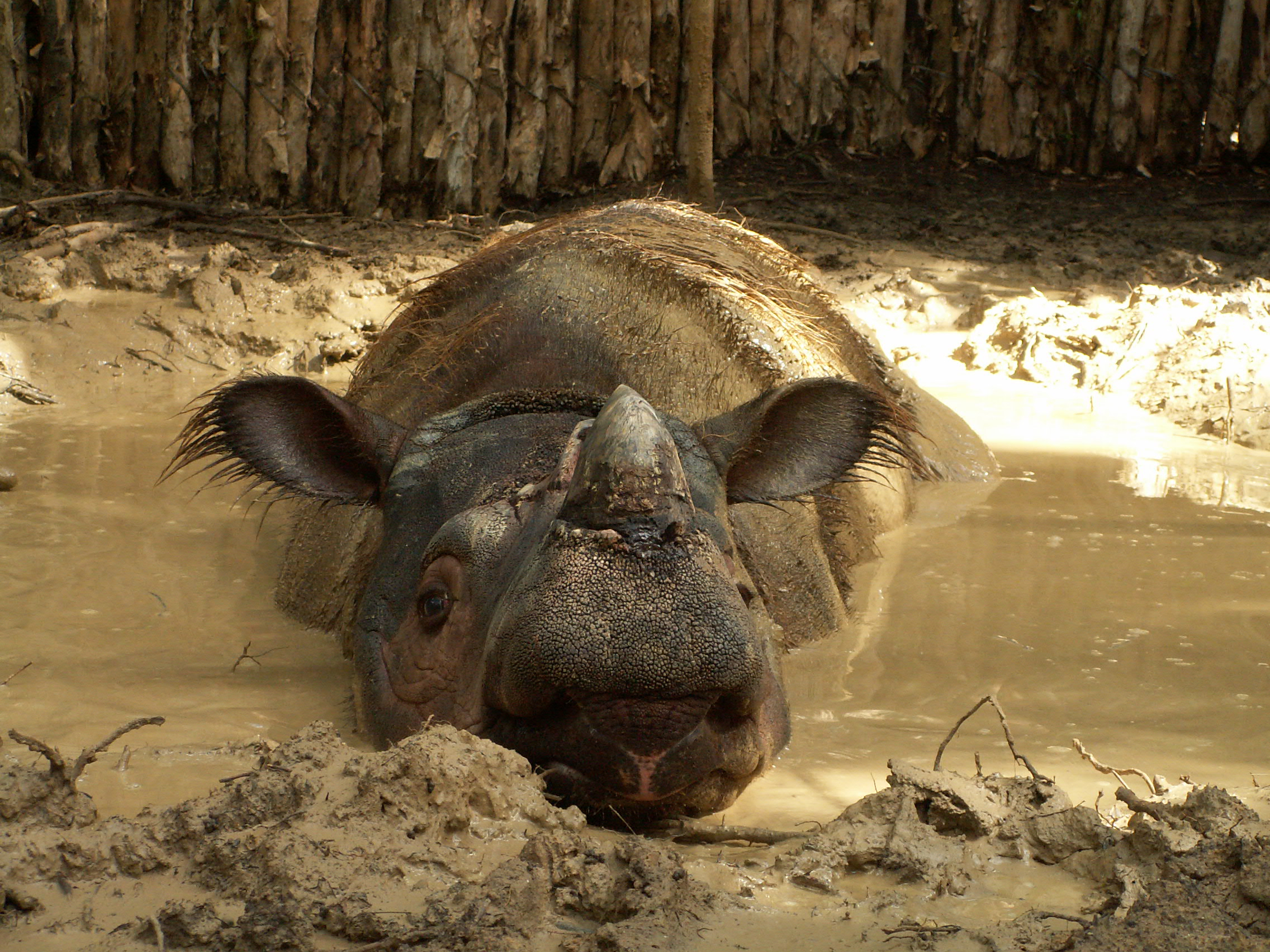 Happy Father's Day to Andalas, proud father of the first two rhino calves born in captivity in Indonesia. In honor of our newest dad, here's a bit about the groundbreaking rhino himself and his life at the Sumatran Rhino Sanctuary.
Andalas was the first Sumatran rhino born in captivity in more than 112 years. He, and his offspring are the living, breathing result of a groundbreaking research and breeding efforts undertaken by the Indonesian government, American zoos, and the Sumatran Rhino Sanctuary. Andalas, whose name is the ancient Indonesian word for the island of Sumatra, was born September 13, 2001, at the Cincinnati Zoo. Andalas' parents, Emi and Ipuh, were part of an international breeding program developed to increase the population of the Critically Endangered Sumatran rhino – now numbering no more than 100 individuals, primarily living on Indonesia's Sumatra Island.
By his first birthday, Andalas had grown from 70 to 1,047 pounds – as large as a horse but only a little more than half the size of a full-grown Sumatran rhino. When he was nearly 2 years old, Andalas was weaned and was eventually transferred to the Los Angeles Zoo to make room for a new addition – mom Emi had conceived yet again (Emi gave birth to a total of 3 calves during her lifetime).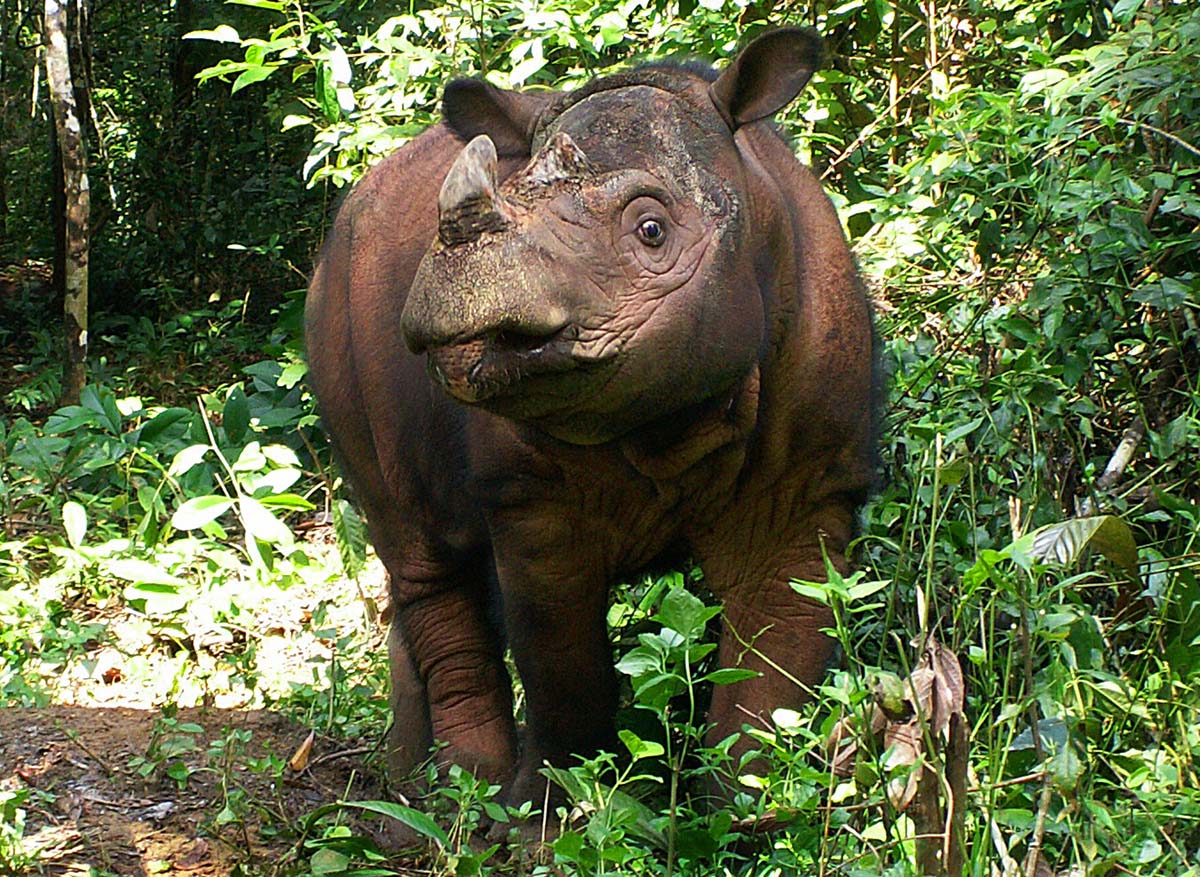 Once he was fully-grown, the Global Management Propagation Board for Indonesian rhinos recommended that Andalas be moved to the Sumatran Rhino Sanctuary. On February 19, 2007, Andalas arrived in Jakarta from Los Angeles after a round-the-world trip. When Andalas' plane arrived, he was greeted by a welcoming ceremony presided over by the Indonesian Minster of Forestry and covered by every newspaper and television station in the country!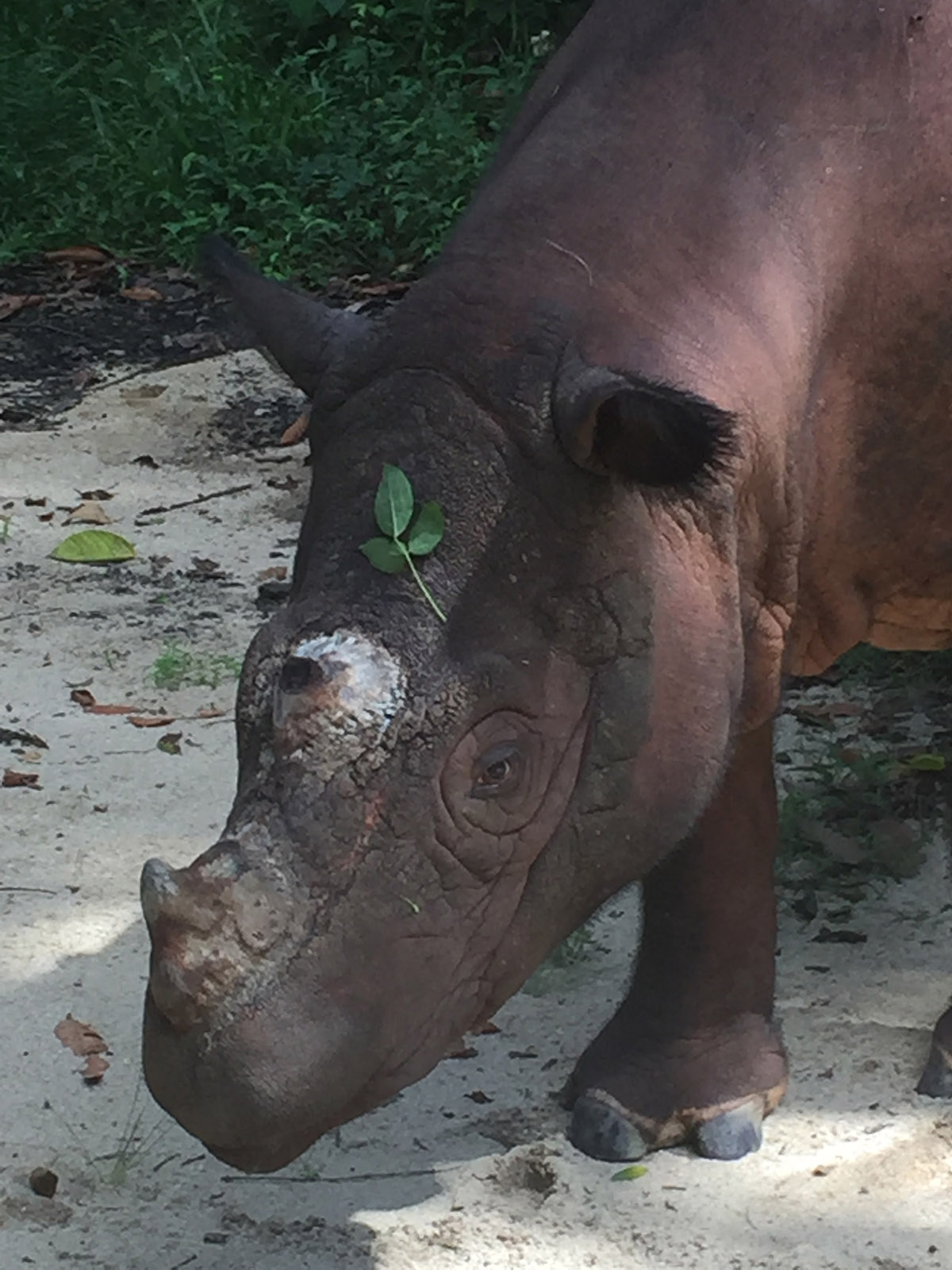 Andalas now weighs over 1,600 pounds and has fully adapted to his life in the jungle. He loves making his own mud wallows to cool down, and seems to enjoy foraging for plants and twigs himself, rather than always waiting for his keepers to feed him.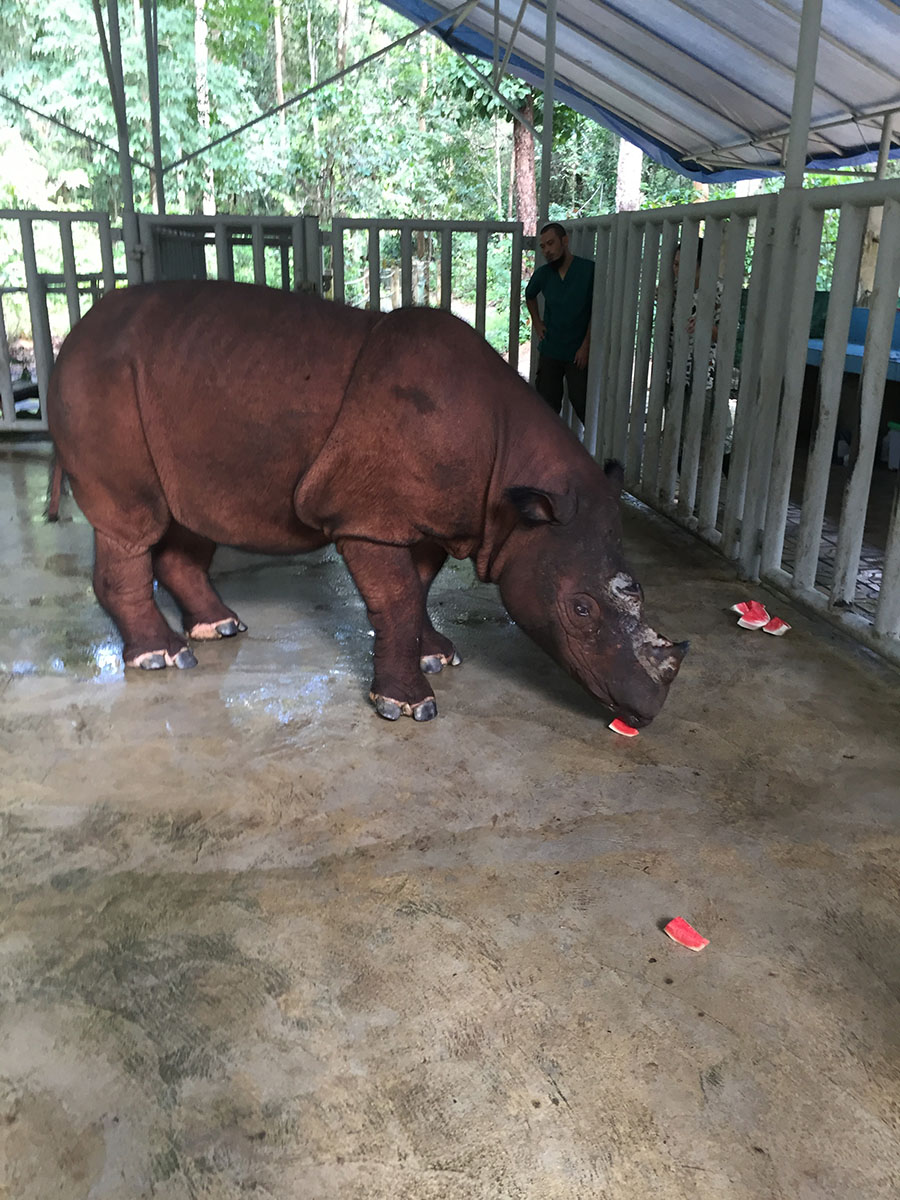 Andalas has also grown into his role as the sanctuary's primary breeding male, having reached sexual maturity sometime in early 2008. Because Andalas' early interactions with female rhinos were quite aggressive, the SRS staff worked hard to socialize Andalas to the female rhinos by feeding the rhinos their daily diets together through a fence in the central breeding area. The keepers and vets began gradually introducing Andalas and female Ratu during appropriate times for breeding. After a March 2011 mating, it was confirmed that Ratu was pregnant! Andatu was born June 23, 2012. Andalas bred with Ratu again in January of 2015. She gave birth to a female calf on May 12, 2016 – the second Sumatran calf born at the Sumatran Rhino Sanctuary.
Here's wishing one special rhino a happy Father's Day!