Great.com Interviews International Rhino Foundation About Making the World Safer for Rhinos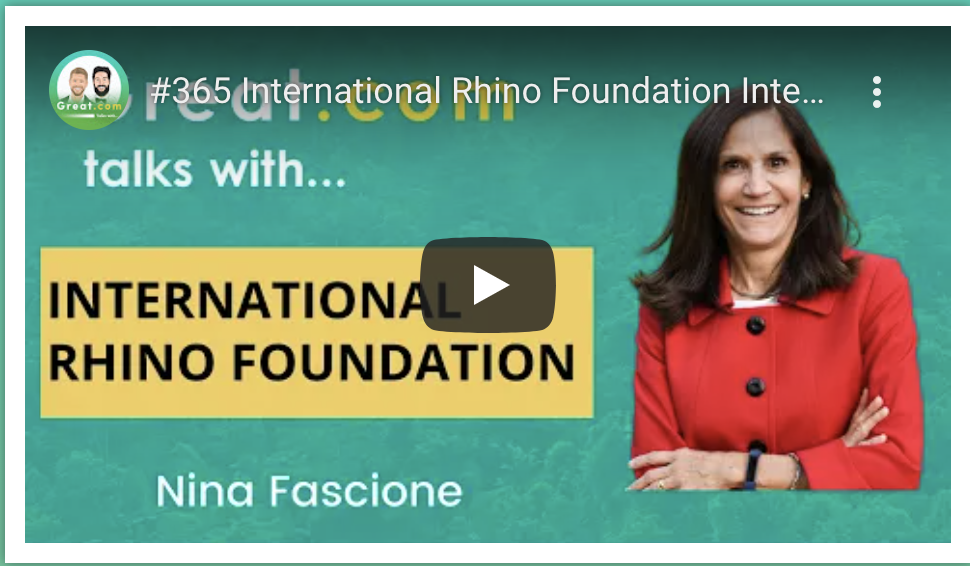 Danielle Riberio from Great.com interviewed the International Rhino Foundation as part of their 'Great.com Talks With…' podcast. This series is an antidote to negative news stories that aims to shed light on organizations and experts whose work is making a positive impact on the world.
Over the years, rhino populations have drastically decreased. Reasons include rhino poaching, loss of natural habitat, and other human-related impacts. The rhino poaching crisis is especially concerning to experts that want to see the wild populations of the five rhino species thrive. In this episode, Danielle talked with Nina Fascione, Executive Director at International Rhino Foundation.
Listen to the whole interview to find out how International Rhino Foundation fights not only for Sumatran rhinos but for the black rhino population and other three other species across dozens of countries.