Give Rangers the Help They Need to Protect Rhinos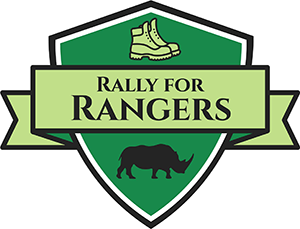 Wildlife rangers risk their lives to protect rhinos and other endangered species — they are the heroes of the conservation world. Today, IRF is launching a campaign to provide rangers with the basic supplies they need to protect rhinos in India, Indonesia and Southern Africa.
We're trying to raise $750,000 by December 31st, to buy boots, backpacks, first aid kits, food, medicine, fuel, scientific equipment, motorbikes, and more — everything that rangers need to keep doing the job to which they have committed their lives.

Will you help us Rally for Rangers, and support the courageous men and women on the front lines of conservation?
Every day, three rhinos are killed by poachers in Africa — and rangers sometimes pay with their lives while trying to keep them safe. Over the past 9 years, 871 rangers have died in the line of duty, most of them in Africa and Asia.
Highly-organized, heavily-armed poaching gangs are just one of the challenges rangers regularly encounter. These brave men and women spend weeks at a time away from their homes and families, patrolling thousands of miles through dense jungle or arid bush, often on foot. They cross raging rivers, dodge animal attacks, and fall ill with malaria and dengue fever.
Yet rangers keep going.
"It is not a 9 to 5 job. No weekends or any other holidays. But with our relentless efforts, rhino poaching is at a minimum now. This makes up for all the sacrifices that we have made in our personal lives."
— Pranjal Baruah, Range Officer, Kaziranga National Park, India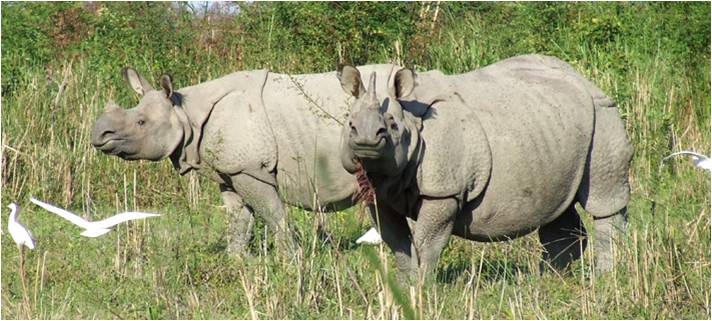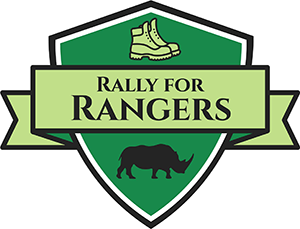 Your gift will help rangers get the equipment, training, and resources they need to protect rhinos and stop wildlife crime.
Thank you for helping rangers keep the planet safe for wildlife.