Through the end of the year, the International Rhino Foundation will be sharing the latest information on the status of each of the five rhino species, including a wish list for helping to turn the population crisis around for that species. There are five species of rhinos, and it is our wish that all five are assured their long-term survival. This holiday season, give rhinos a hand!
In honor of the holiday shopping season that kicks off this week, we're starting with black rhinos. Shopping online? Please take a minute to support Black Rhino Friday with a gift to our black rhino conservation programs.
Black Rhinos in Peril
A shot rang out. Under the light of the waning moon in Zimbabwe , poachers hunted down and shot Teressa, a black rhino cow, with a silenced AK-47. She and her two-month old calf, Joe, ran blindly into the darkness, trying desperately to flee. Teressa, with a bullet wound to her right shoulder, quickly tired and eventually could go no further. She lay down in the cover of heavy brush. In the meantime, rhino monitors raced to the scene, but it was too dark to find either the poachers or Teressa and Joe. The next day, rhino monitors, hoping against hope, worked frantically to locate all of the rhinos in the area . They eventually came upon Teressa and Joe lying in the brush, unable to get to food or water. The veterinary team was called and quickly arrived. Mother and calf were immobilized for treatment and moved to holding pens for recovery. Eventually, they were released back into the wild.
Most poaching attempts don't end this well. Throughout southern Africa, adult rhinos, male and female, young and old, are losing their lives to well-armed, ruthless criminal gangs. Frightened calves often flee the scene, and if they are very young, they don't survive without their mother's care.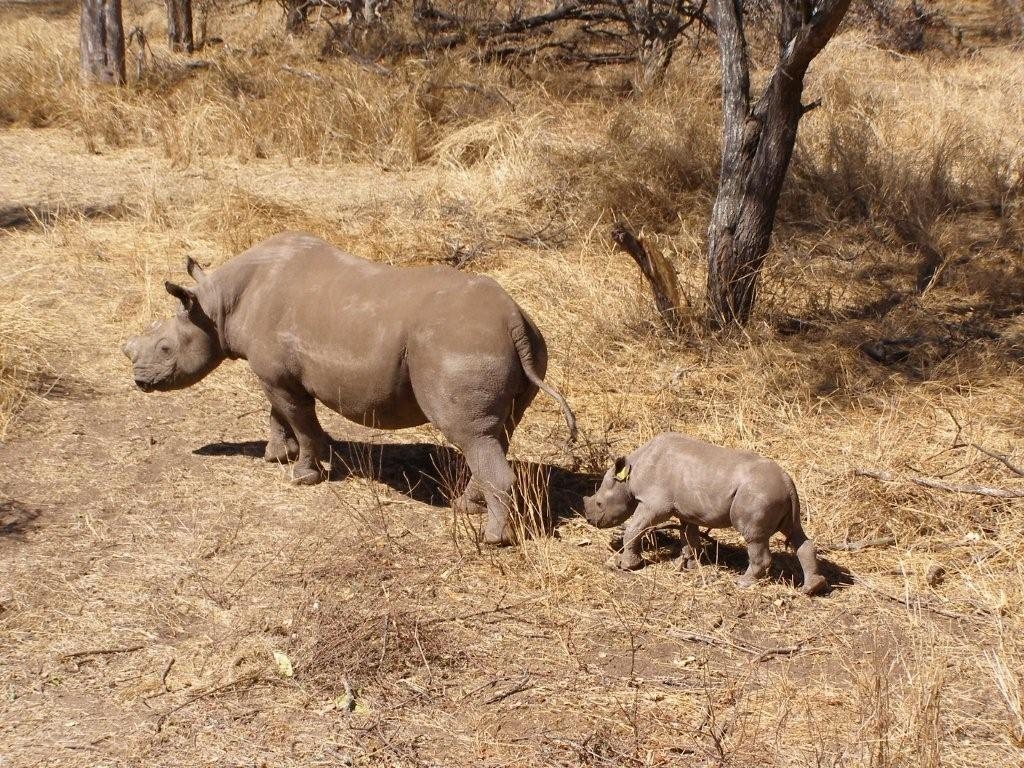 Cautious Hope for the Future
Black rhino populations declined by an estimated 98% between 1960 and 1995, with numbers bottoming out at approximately 2,400 and losses mainly attributable to poaching. Since 1995, however, black rhino numbers have been steadily increasing, doubling to more than 5,000 today. Without your help, this progress could disappear in the blink of an eye, as an unsustainable resurgence of poaching — especially in southern Africa where the black rhino makes its home — is threatening the species once again.
The International Rhino Foundation is working to ensure that black rhinos survive through programs in Zimbabwe, Zambia, Botswana, South Africa and the United States, through a combination of protection, translocation, hand-rearing of orphans, the rehabilitation and release of injured animals, and managed breeding. And it's important to understand that these efforts also benefit other threatened species such as cheetahs, lions, African wild dogs, and elephants.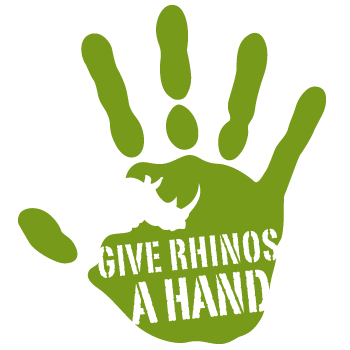 Consider crossing off an item on our Black Rhino Friday wish list to help keep the momentum going for black rhino conservation:
$ 25 = A single dose of antibiotics to treat an injured rhino
$ 50 = A sleeping bag for a rhino monitor
$ 65 = A pair of binoculars help with rhino identification in the field
$100 = Safe immobilization of an injured rhino
$150 = A horn transmitter that helps monitors to track rhinos
$ 250 = A month's worth of meals for a rhino monitoring team
$ 500 = Solar lights for a rhino monitoring camp
$1,000 = 4 days of veterinary care for an injured rhino
$2,000 = A month's salary for a rhino monitoring and protection team

Thank you for giving rhinos a hand!