Get Ready to Party Like a Rhino – Cinco de Rhino Is Coming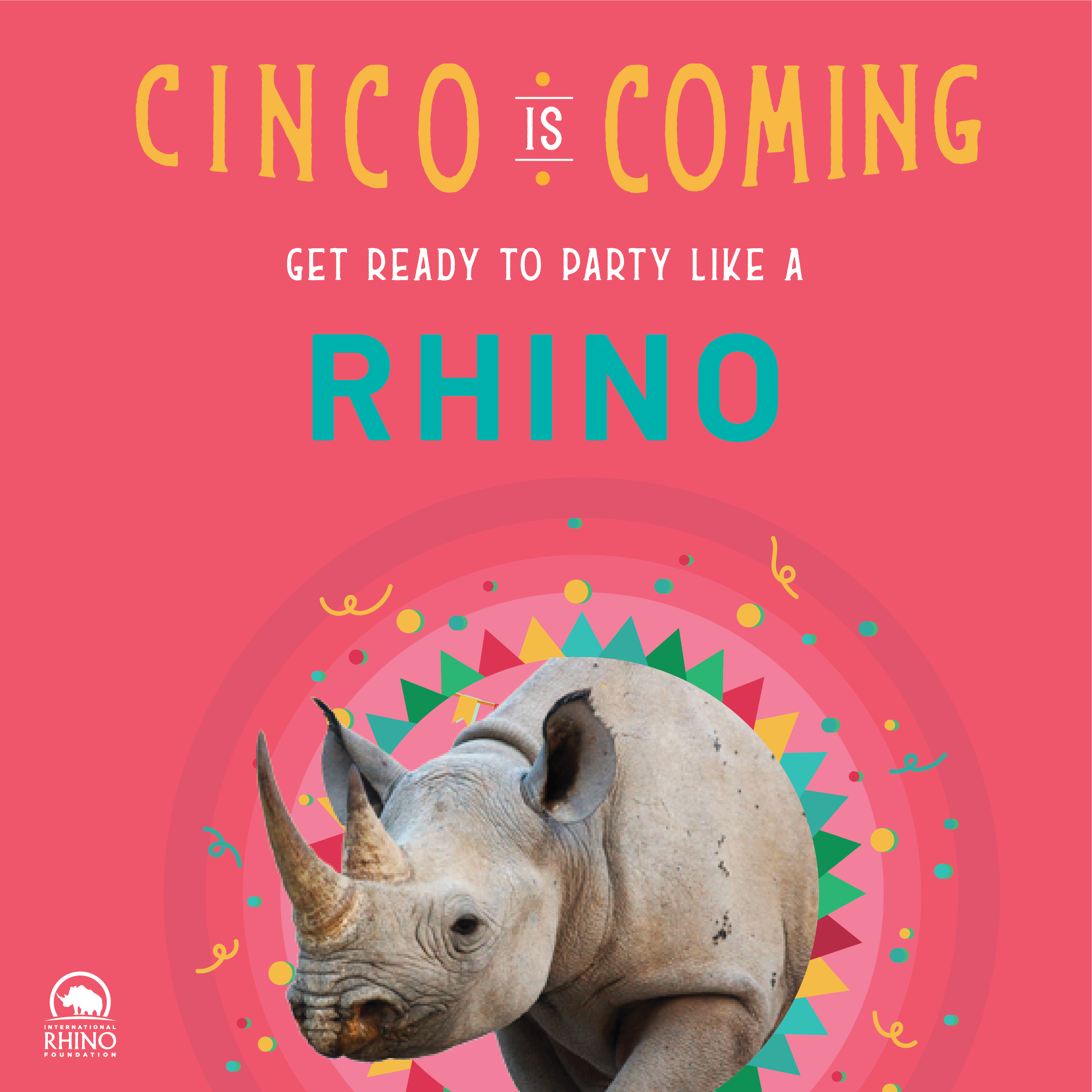 Join the International Rhino Foundation on Sunday, May 5 for our Cinco de Rhino celebration! Throw a party with friends, share fun facts, run your own online fundraising campaign and donate to support research and conservation of the world's rhino species.
During this one day, we're trying to raise much needed funding for rhino conservation – and to get people around the world talking about the importance of protecting endangered rhinos and their habitats. Can you help?
Make a donation today, run your own online fundraising campaign or host a Cinco de Rhino event, to help raise funds – every little bit helps!
$5 will buy one microchip to be implanted into a black rhino's horn in Zimbabwe, so rangers can track and protect the animal.
$25 will pay for hiking boots for a ranger to walk hundreds of miles on patrol in Sumatra's dense, steamy rainforests.
$50 will buy food and medicine for sniffer dogs that rangers use to track poachers in Swaziland's rhino reserves.
$250 will provide a full "kit" to a Javan rhino ranger – including clothing, tent, cooking supplies, machete, mosquito net, and headlamp.
$500 will purchase laboratory equipment to help vets at the Sumatran Rhino Sanctuary expand its captive breeding program

Visit our Cinco de Rhino webpage for everything you need to celebrate. We've got a party guide, complete with recipes, games and a music playlist. We've also got an easy-to-follow guide to setting up your own Facebook fundraiser.
Don't forget to share pics from your event with us! Tag them with #CincodeRhino!