Bringing Javan Rhinos Back to the Beach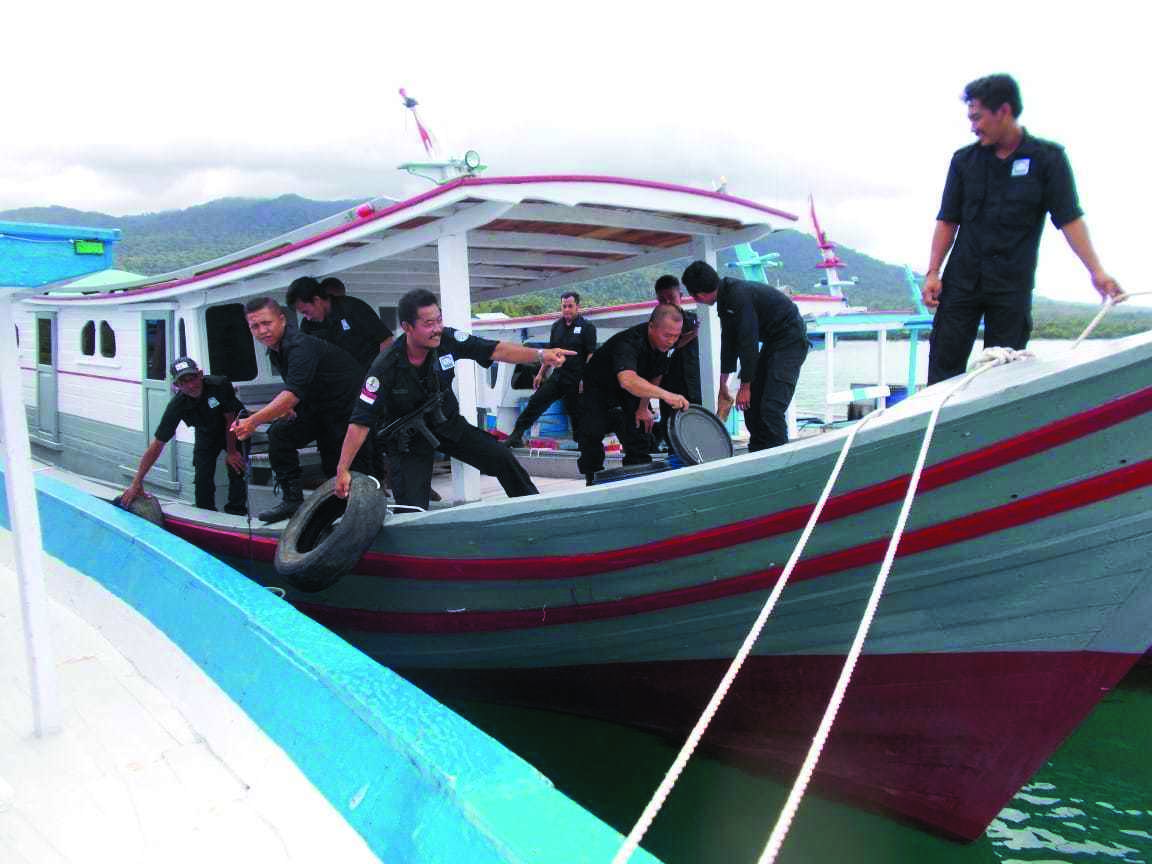 Ujung Kulon National Park staff estimate that around 50% of people committing illegal activities in the Park are entering from the coast, pulling up on the same beaches that rhinos also frequent. In January 2020, with the Park and our local partner, Yayasan Badak Indonesia (YABI), IRF launched a new marine patrol unit to expand the success of the terrestrial Rhino Protection Units (RPUs) in protecting rhinos.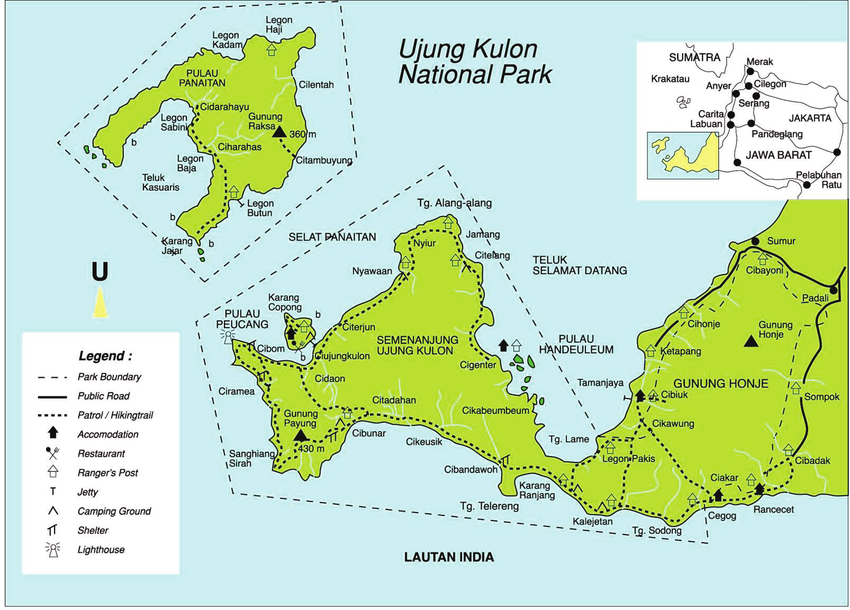 The Marine Patrol consists of two, four-person units, led by a Park ranger, utilizing a larger patrol boat and a smaller pursuit boat to apprehend suspects. During the first 12 months of operations, the marine patrol units apprehended 220 people illegally fishing and encroaching within Ujung Kulon park waters.
It's important for Javan rhinos to supplement their diet with salt, and they have historically been sighted along the park's beaches for this reason. But in recent years, as more illegal fishermen have built fishing platforms along the northern peninsula, fewer and fewer rhinos have been seen. Instead, they must traverse much greater distances inland to find plants that contain enough salt. Now that the marine patrol units are effectively keeping illegal fishermen away, we hope that more rhinos will return to the beaches. 
The International Rhino Foundation (IRF) wishes to thank the Indonesia Ministry of Environment and Forestry and the Ujung Kulon National Park for making this video possible. IRF and Yayasan Badak Indonesia are honored to support the government of Indonesia and its peoples in their efforts to save their treasured Javan rhinos.
The success of the Javan Marine patrol was just one of many rhino conservation highlights in 2020. Learn more in the International Rhino Foundation's 2020 annual report, available now.