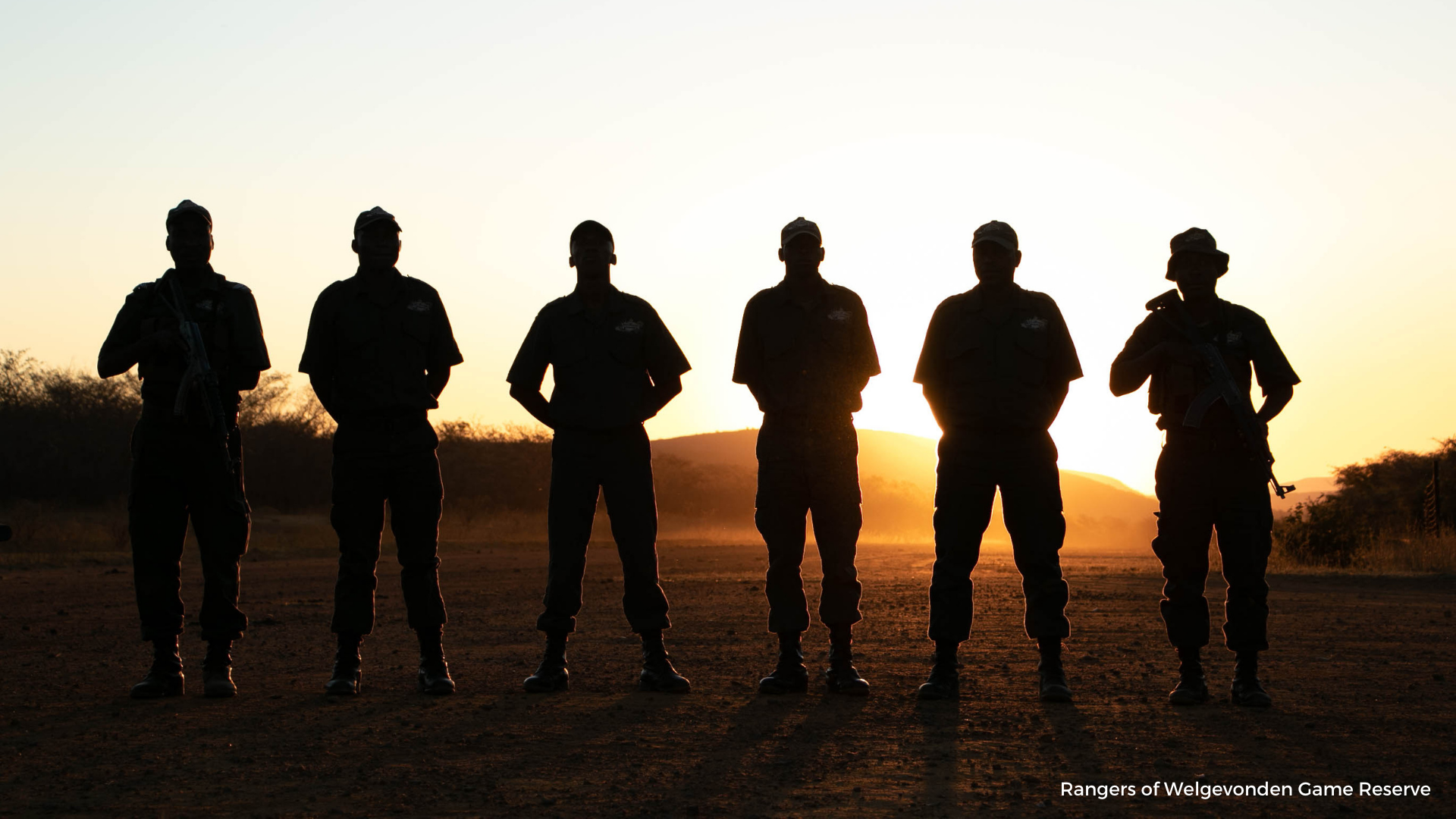 Today is World Ranger Day and the International Rhino Foundation is saluting the men, women, and K9s around the world who dedicate their lives to protecting wildlife & their habitats. Rangers can work for National Parks, private reserves or non-profit organizations, with a large variety of roles and specializations. The job can be difficult, demanding, and sometimes dangerous, but they remain committed to the cause. Without the tireless efforts of rangers in the field, rhinos – and many other species – would be in much bigger trouble than they are today, so for that, we salute rangers everywhere!  
Here are just a few of the ranger teams around the world we are lucky enough to know and how we're able to support them, thanks to you.
Expansion of support to Southern Africa Wildlife College K9 & aerial units.

Wildlife crime scene investigation training for frontline forestry officials in India

Emergency support to reserve staff & rangers across southern Africa.

Support of Rhino Protection Units in three National Parks in Indonesia, including marine & terrestrial units in Ujung Kulon – the last home in the world to Javan rhinos

Legal training for rangers in southern Africa through StopRhinoPoaching.com

Core support for rhino monitoring teams in Zimbabwe

Specialized training for Wildlife Protection Teams in the Leuser ecosystem, protecting the largest wild population of Sumatran rhinos left .
From all of us at the International Rhino Foundation, a huge thank you to rangers everywhere – we are proud to know you.
If you're looking for more ways to support rangers today, you can sign up for the Rhino Protection Unit Challenge or support anti-poaching efforts in southern Africa with a K9 ranger adoption.