"Bowler's Alley" Turns 10 Years Old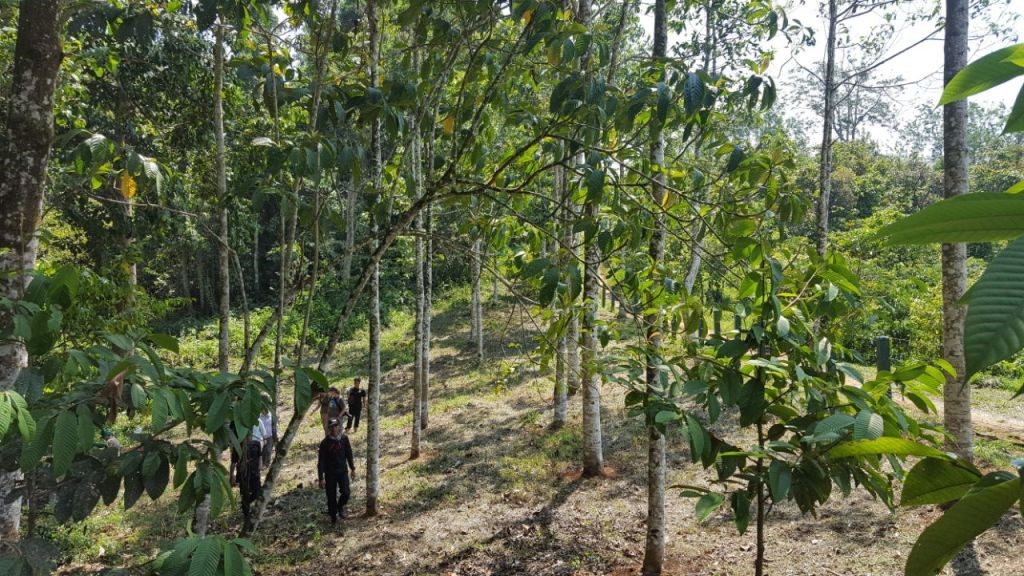 AAZK's Bowling for Rhinos program helps carbon offset through tree planting project
By: Inov Sectionov (International Rhino Foundation Indonesia Program Coordinator)
Established in 1967, the American Association of Zoo Keepers (AAZK) has always known its conservation-minded membership wanted to do more to save the wild counterparts of the animals they care for every day. The black rhino is the national AAZK's symbol and through the grassroots program called Bowling for Rhinos, AAZK members are directly helping to save not only black rhino, but also valuable rhino habitat and the animals living in them for future generations to enjoy.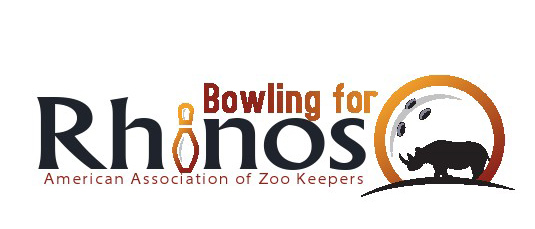 Bowling for Rhinos (BFR) began in 1987 and is an annual fundraiser organized strictly by volunteers. More than 85 AAZK chapters participate throughout the US and Canada each year raising over $600,000, of which 100% of the funds raised goes directly to rhino conservation areas in both Africa and Indonesia.
The mission of the International Rhino Foundation (IRF) is to save all five species of rhino and we have projects ranging all over the world. In Indonesia, IRF works in partnership with three national parks: Ujung Kulon National Park, Bukit Barisan Selatan National Park and Way Kambas National Park. BFR funds support our work in these three sites where the last remaining populations of Javan and Sumatran rhinos are found. As a special thank you, every year since 2005 the top BFR individual fundraisers are invited to visit each of these projects in person to see their hard work in action.
In Bukit Barisan Selatan National Park, approximately 1 hectare of land has been set aside near the Rhino Protection Unit base camp for a special grove of trees specifically planted to help offset carbon emissions. In 2008, Dr. Susie Ellis, Executive Director of IRF, declared the area named "Bowlers Alley" to commemorate the support of BFR activities. As part of their annual visit to Bukit Barisan National Park, the Bowlers are asked to participate in a ceremonial tree planting. Bowler's Alley is helping to restore forest regrowth and in the coming years will also provide long-ranging benefits for a wide variety of native flora and fauna in the national park.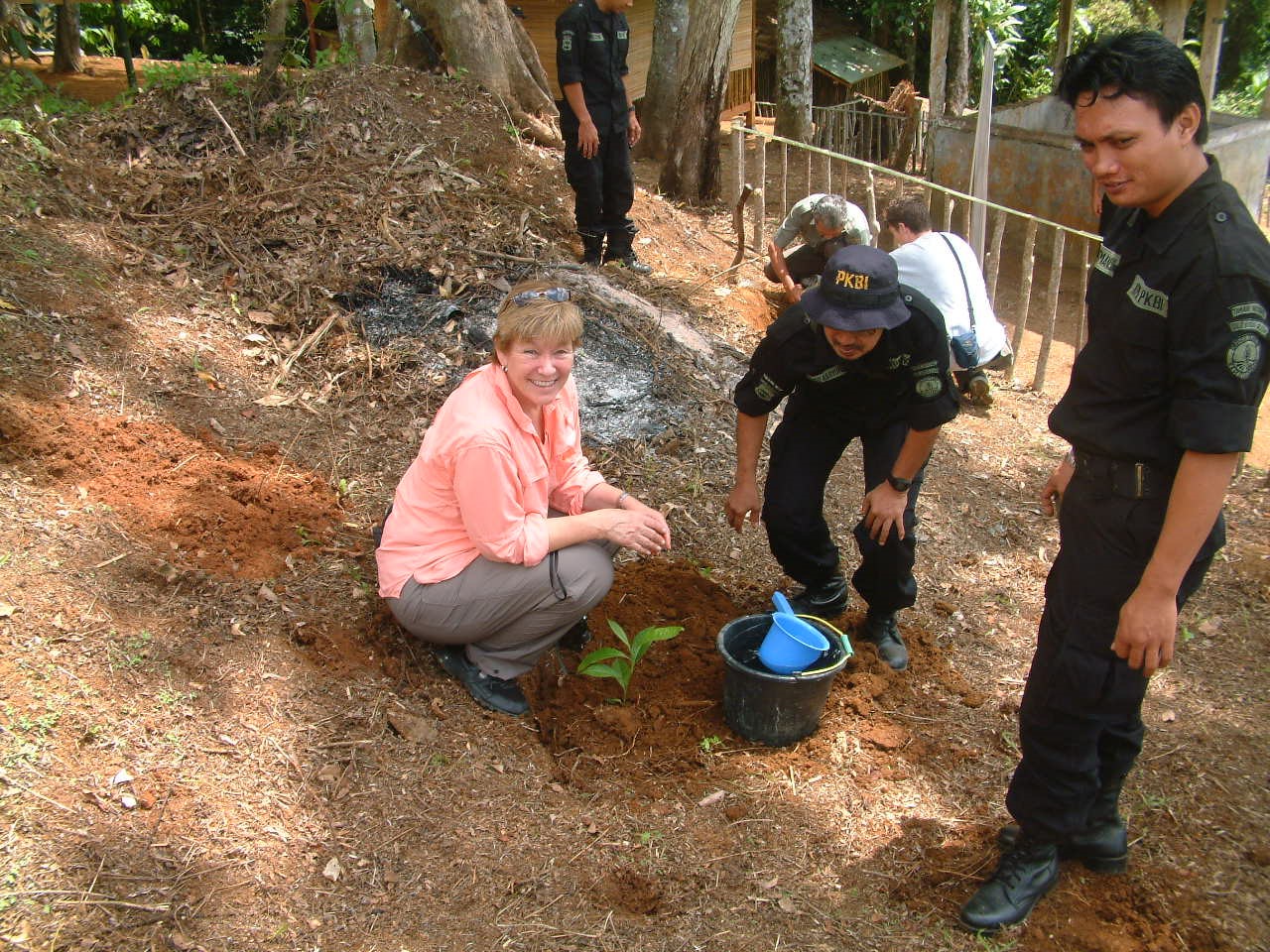 2018 marks the 10-year anniversary of the inaugural tree planting in Bowler's Alley. The once open meadow near the Rhino Protection Unit (RPU) base camp has changed quite a bit over the last decade and is now looking more and more like it's original forest.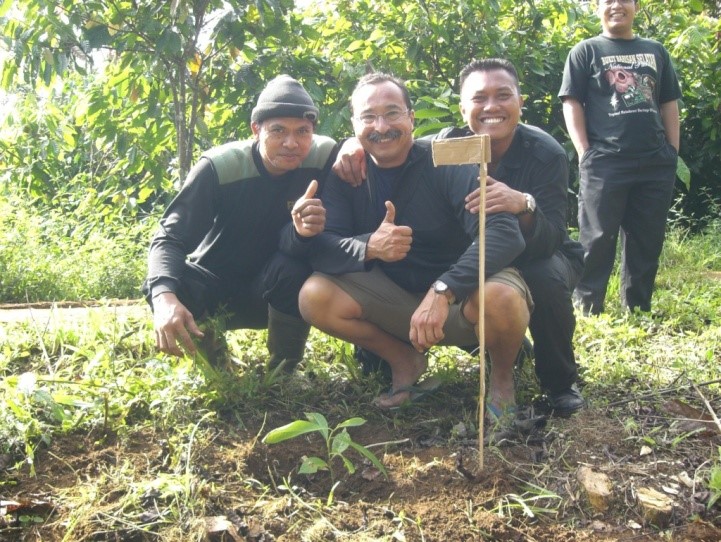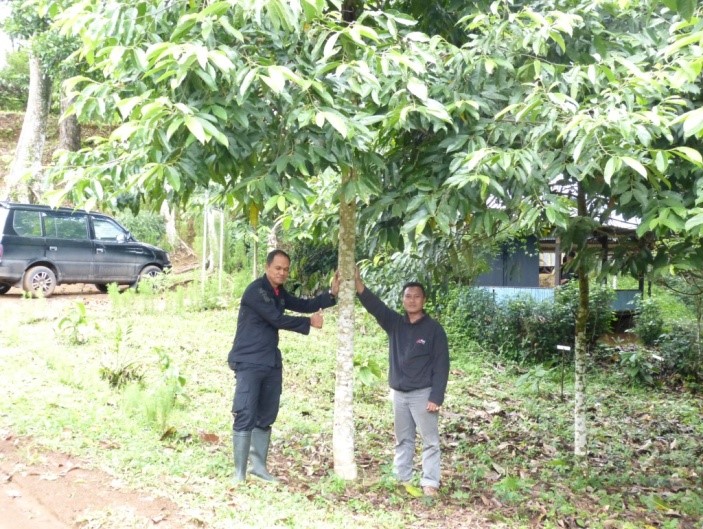 We are so proud for the support we have received over the years from BFR and the thousands of zookeepers who participate in these events each year. To learn more about BFR, to find an event near you or to volunteer, please visit https://aazk.org/what-is-bowling-for-rhinos/