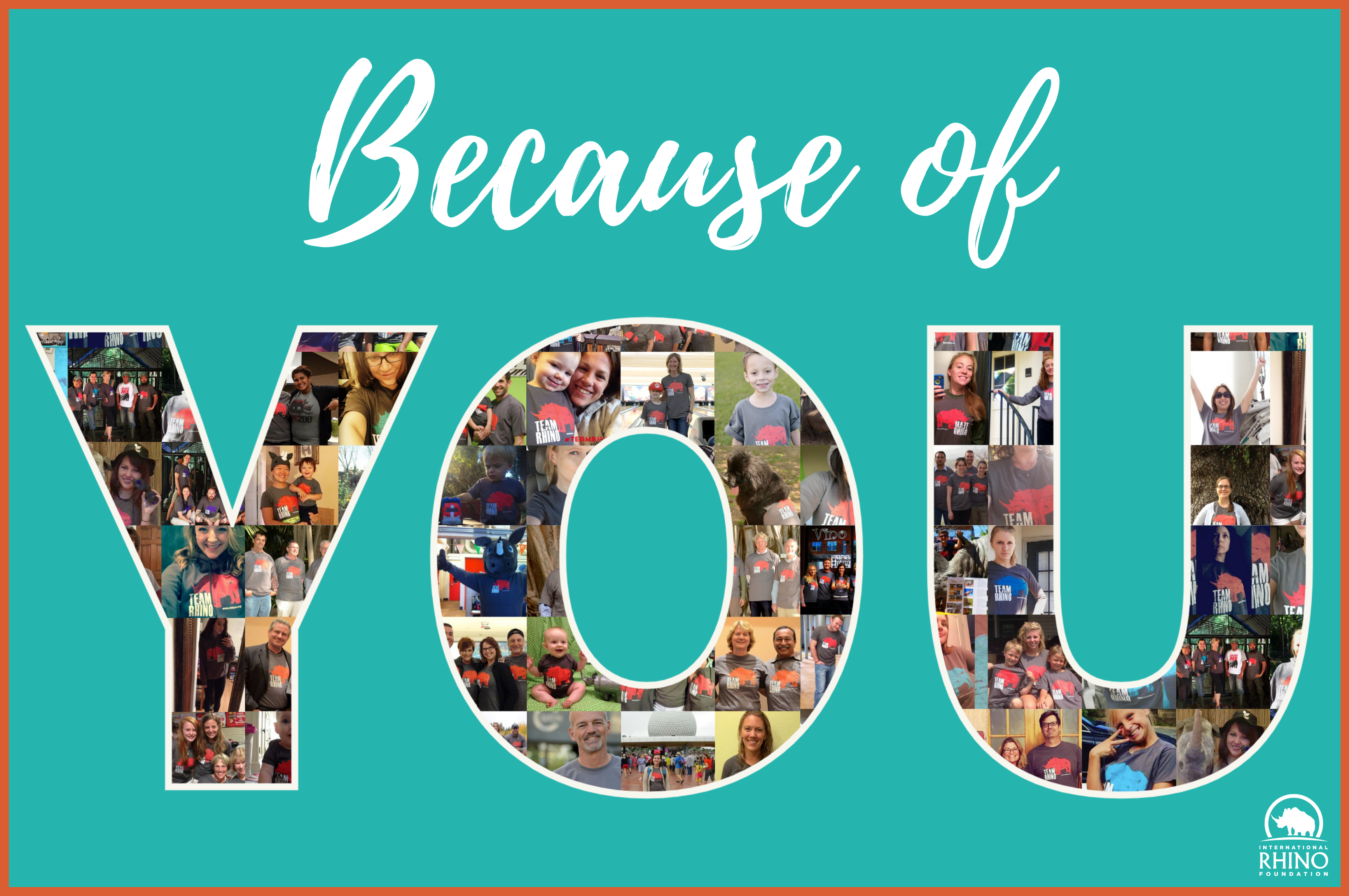 Today we're launching our 2019 Year-End Campaign, "Because of You," which is all about the impacts your support has provided this past year and what we can accomplish in the future for rhinos – all because of you!
OUR GOAL IS TO RAISE $1 MILLION BY DECEMBER 31, TO PROTECT RHINOS AND THEIR HABITATS THROUGHOUT AFRICA AND ASIA. CAN YOU HELP US?
Because of you, the next generation of conservationists emerges in Zimbabwe.
Because of you, we doubled the size of the Sumatran Rhino Sanctuary.
Because of you, wildlife criminals will be prosecuted.
Because of you, the world's sole remaining population of Javan rhinos remains safe from poachers.
Because of you, rhinos can thrive in the wild.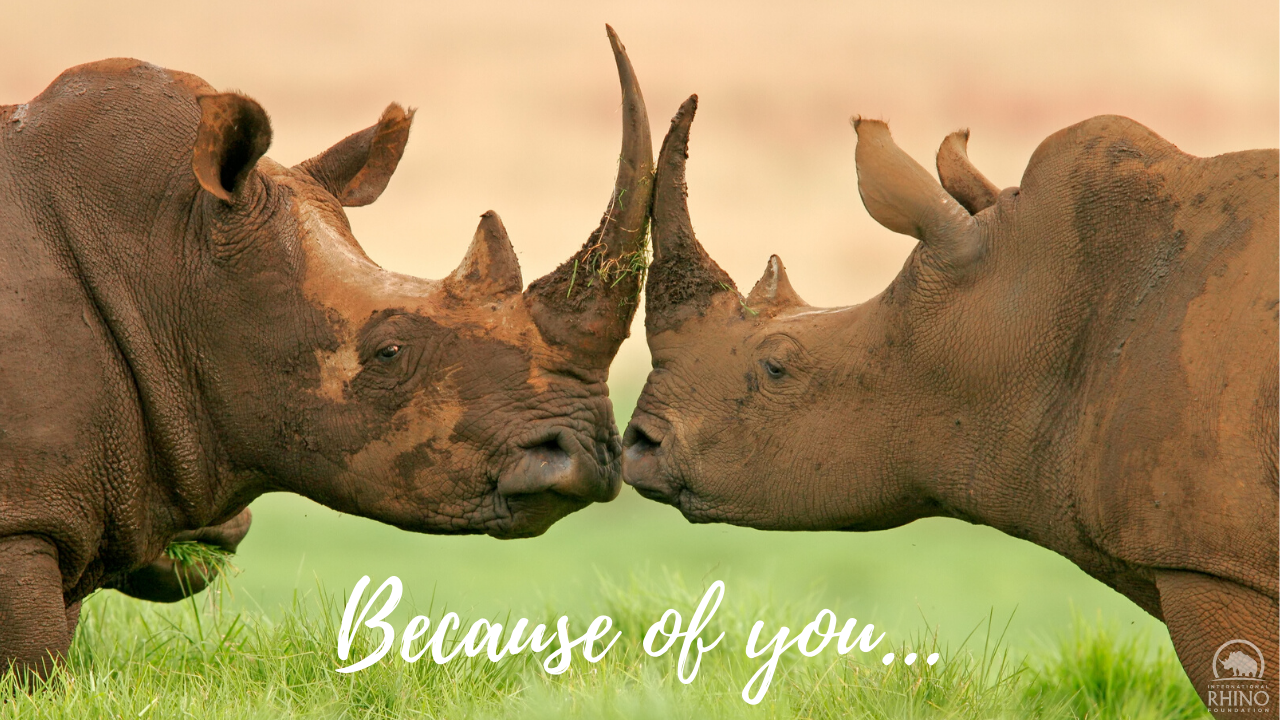 Your contribution today will help fund:
More protection: Equip rangers in Indonesia and South Africa who patrol by foot, motorcycle, car and boat to protect rhinos from poachers
More enforcement: Train police and forest rangers in India on wildlife crime scene investigation, evidence collection and case preparation
More research: Test new technologies for tracking rhinos and poachers in Zimbabwe and South Africa
More habitat: Help local people in Indonesia and India replant degraded forests to increase rhino habitat
More education: Teach students in Zimbabwe about the importance of protecting rhinos and other threatened species
More rhino babies: Support breeding efforts needed to save the Sumatran rhino population (numbering fewer than 80 individuals) from extinction
Over the past century, the populations of greater one-horned and white rhinos dropped to less than 100 animals each – but, with strict protection, both species rebounded. Now, we are fighting to save all five rhino species again. We know that if they are freed from the pressures of poaching and habitat loss, rhino populations can recover.
We need your help to make it happen. Would you consider making a special year-end donation to help us meet our goal?
BECAUSE OF YOU, RHINOS WILL HAVE A BRIGHT FUTURE.