Because of You, Wildlife Criminals Will Be Prosecuted

Forestry authorities in Kaziranga National Park in Assam, India, were excited they had broken up a ring of poachers with a group of four headed to jail. Though this operation was a success, it is just the beginning in the fight against the illegal trade of rhino horn.
Will you join us this year, and help ensure that poachers will be caught and prosecuted?
Authorities in India have been working towards that goal, compiling an extensive database of wildlife criminals to aid investigations. Officers questioned the suspects and were able to get the name of the middleman. After a joint raid, authorities uncovered additional evidence that the middleman was using a pseudonym to hide his real identity.
With this new information, authorities were able to track the middleman down and he was arrested. But arrests are just the start in combating wildlife crime. If evidence is not properly collected and handled and if procedures are not followed, cases are often dismissed when they reach the courts.
IRF realized that there was an education gap between the forestry and local authorities that often find the evidence and make an arrest and authorities that are seasoned investigators experienced in building cases for prosecution.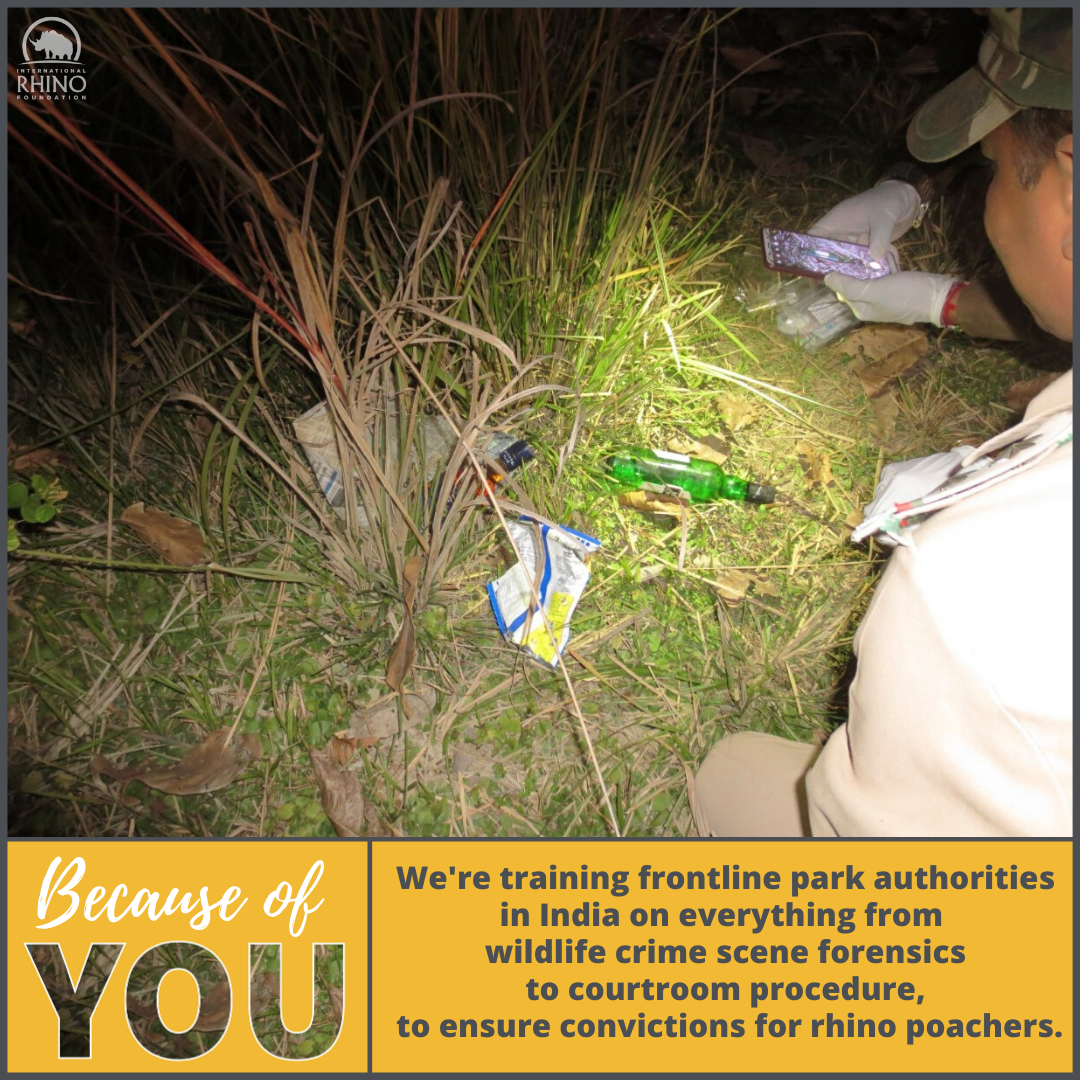 To bridge this gap, Dutta has created an intensive three-day training program for park personnel tasked with combating poachers. The training covers everything from forensics at a crime scene, proper handling of evidence from the field to the lab, interrogation techniques, to how to give testimony and judicial procedures.
The training is in high demand, not just in Kaziranga, but throughout Assam and, now, West Bengal, where local governments and communities plan to establish new populations of the greater one-horned rhino. Dutta has already trained 50 frontline staff from Orang, Burhachapori and Kaziranga National Parks, three of the most important habitats for greater one-horned rhinos.
Strict protection by government authorities in India and Nepal has resulted in remarkable conservation successes for this species, which has rebounded from fewer than 100 individuals to more than 3,600 today.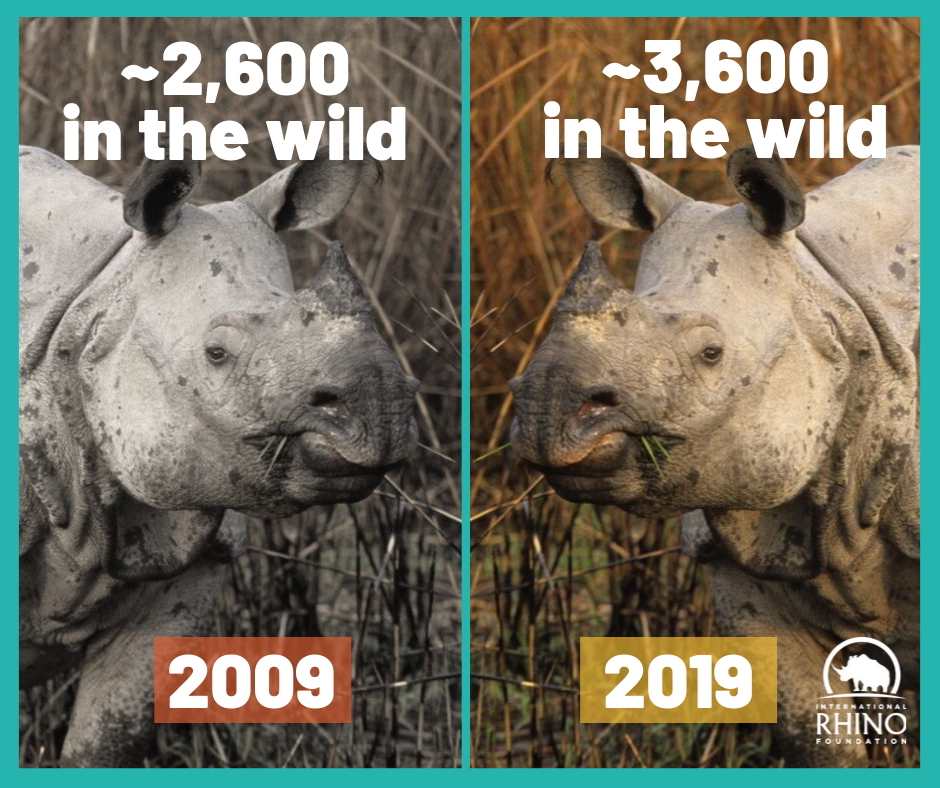 "These efforts demonstrate that rhinos can recover on their own if they are given adequate space and are free from the outside pressures of poaching and habitat loss,"

– Susie Ellis, Executive Director of IRF. 
Dutta has expanded upon the training sessions and created a manual which serves as a guide for those that have completed the sessions. The manual also has been useful in exporting the educational materials to other countries, like Indonesia, to generate improved enforcement practices.
The sessions have also been videotaped and Dutta plans to develop them into a series to deliver training to anyone that is interested. As skills in evidence collection and judicial procedures continue to improve, success rates in wildlife criminal prosecutions will also rise.
IRF and its partners will complete the initial Indian Rhino Vision 2020 plan next year. With rhino numbers increasing and successful wildlife protection and prosecution plans in place in India, we look towards the next five-year plan with great hope.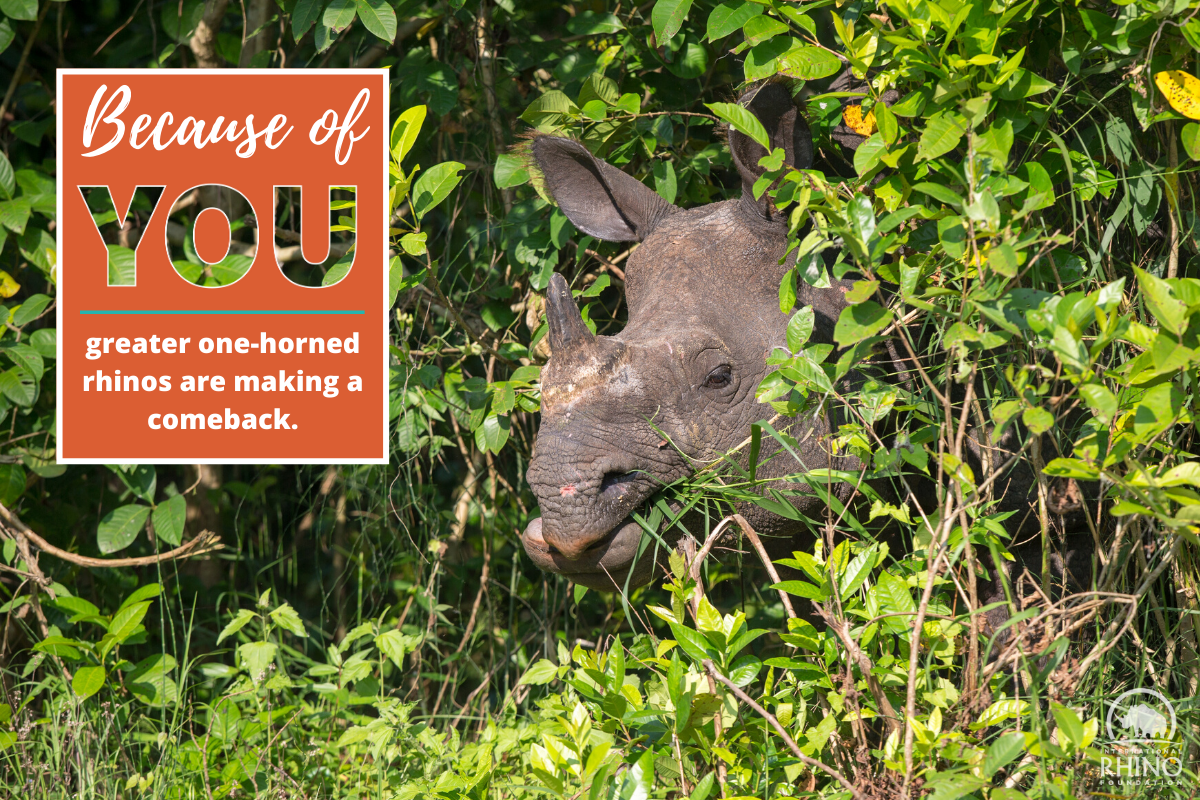 A gift today will ensure the greater one-horned rhino is protected and wildlife criminals will go to prison, Because of You.