A Visit to Phinda Private Game Reserve in South Africa | Nina's Travel Blog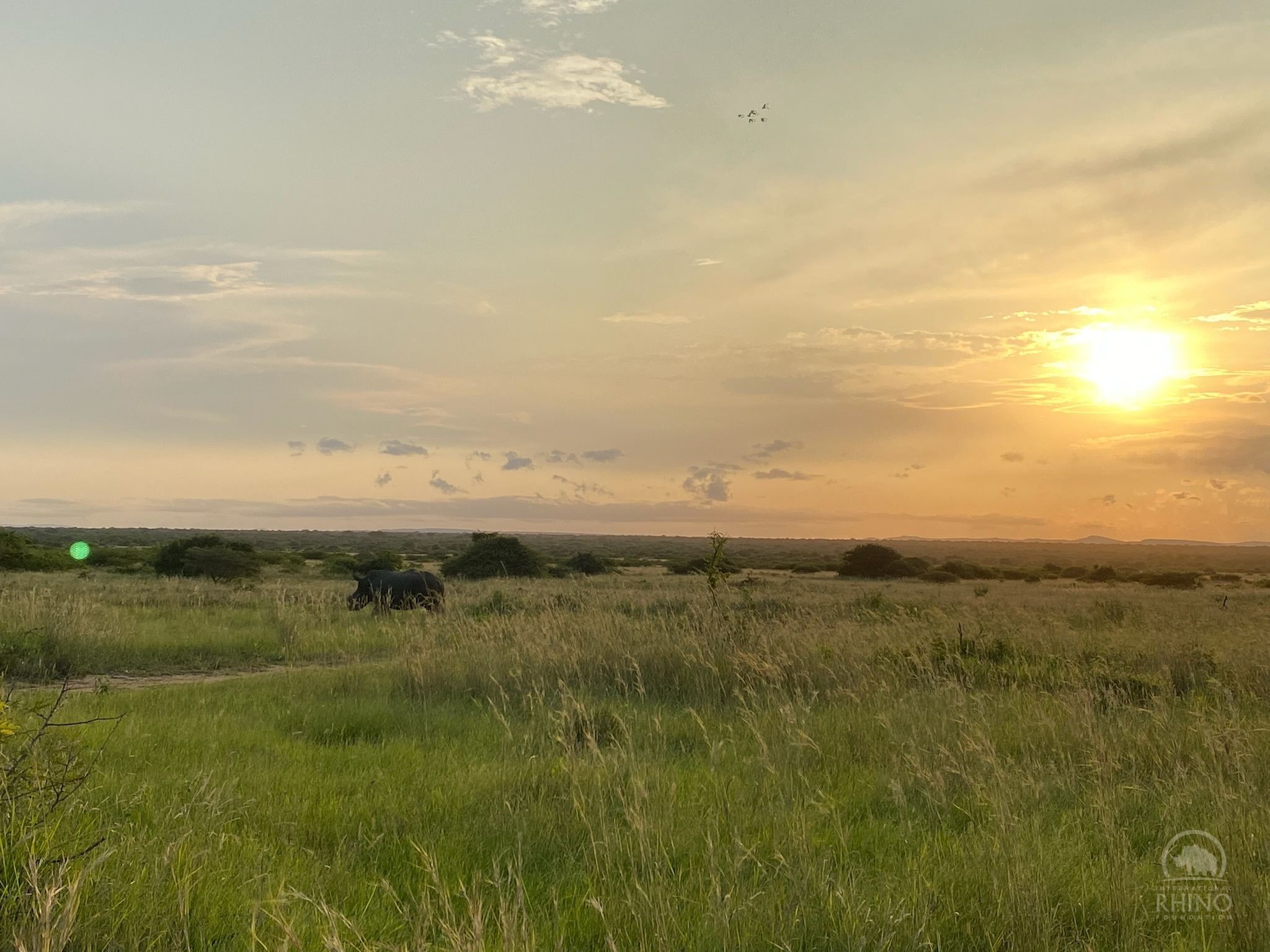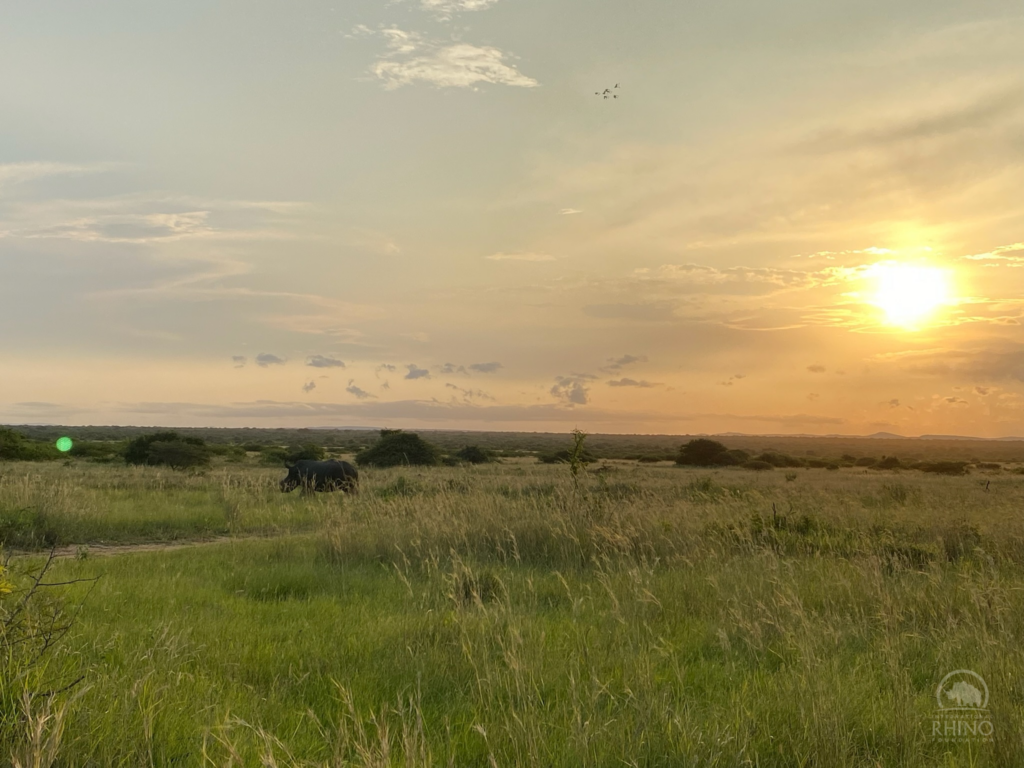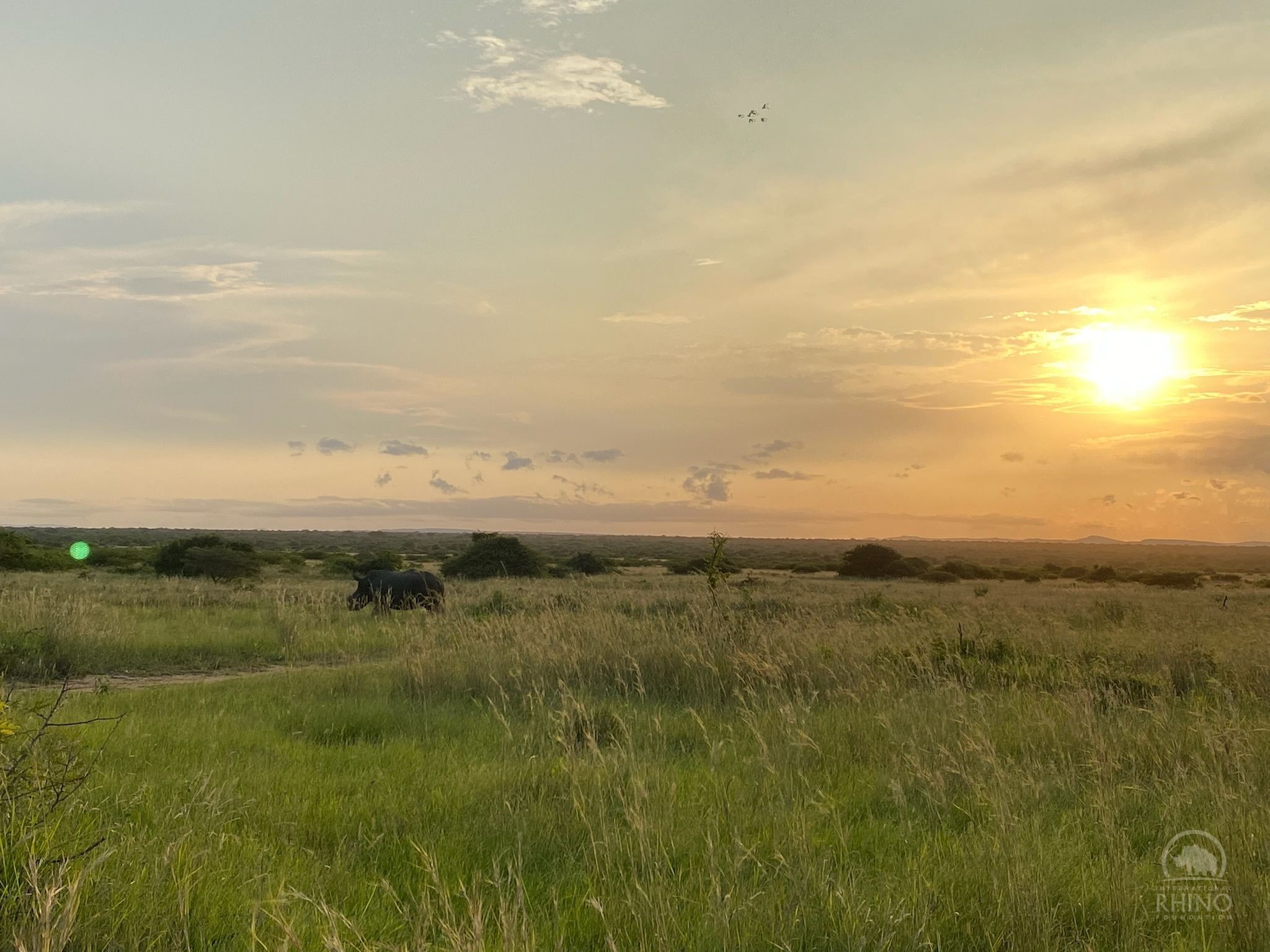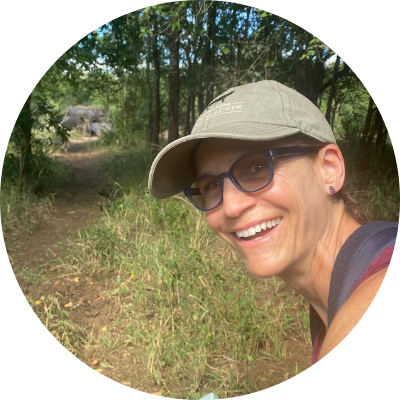 Hey Team Rhino,
CeCe and I are on our third day in Phinda Private Game Reserve in South Africa, one of the many excellent reserves that the International Rhino Foundation (IRF) supports in their rhino conservation work. Phinda means "the return" in Zulu, and the name is appropriate – it's so beautiful here we're already planning our next visit.
Our time here has been a combination of incredible wildlife viewing, important discussions about how IRF, Stop Rhino Poaching and Phinda can further our partnership and impact on rhino conservation, and a little too much eating (shout out to the amazing Phinda chefs!).
Wildlife highlights have included a male lion, a female cheetah (CeCe's first sighting in the wild!), an impressive bull elephant, herds of zebra, impala, wildebeest, a "tower" of giraffes, a "raft" of hippos, and glorious birds such as European rollers and the Bateleur, a magnificent bird of prey that is also the &Beyond  logo. And, of course, we have seen rhinos. After eluding us for much of yesterday, we have now seen six white rhinos in various locations, including a small calf that is approximately a year and a half old.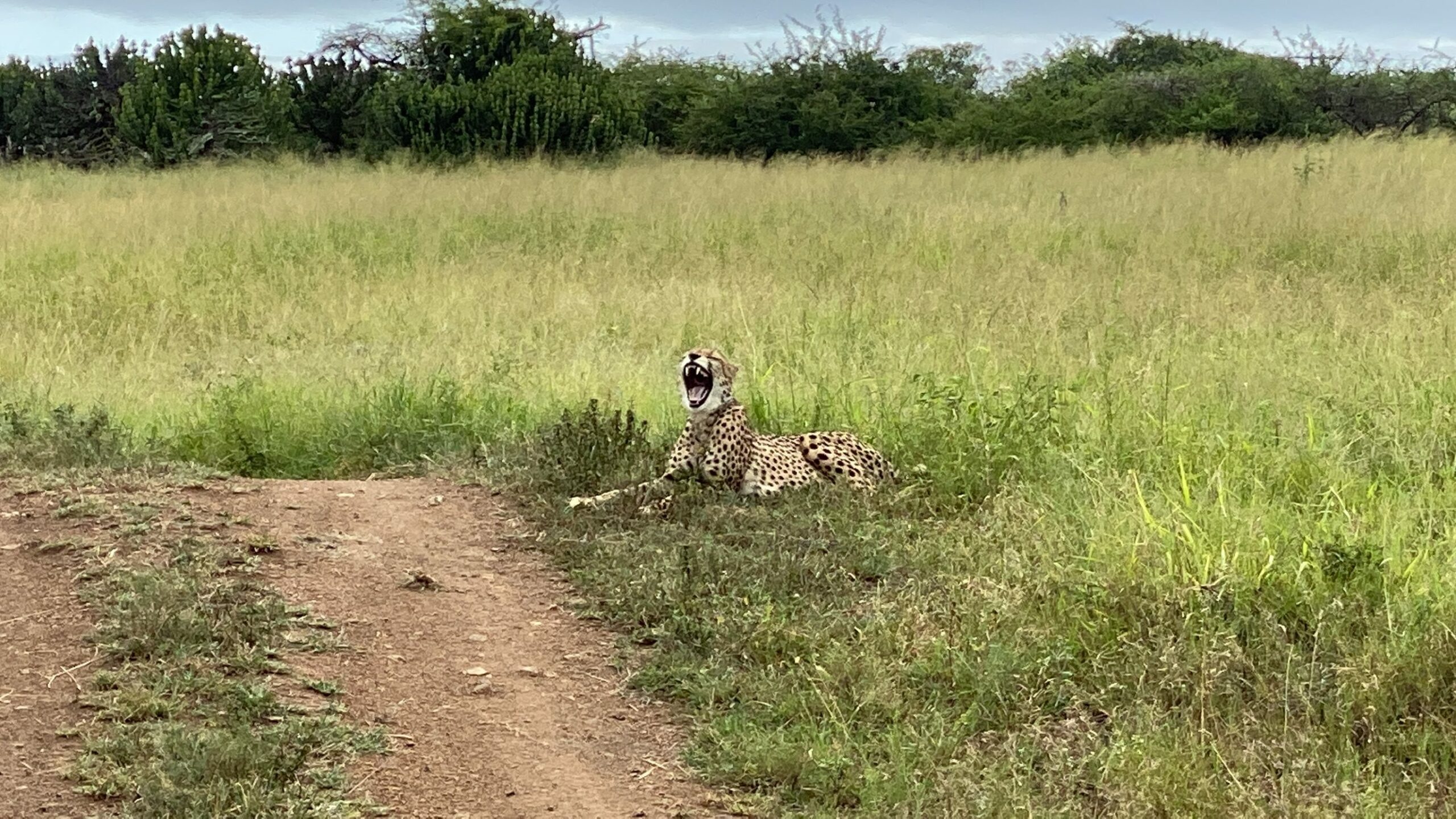 As with our last stop at Big Game Parks in Eswatini, the highlight for me, so far, was seeing a K-9 ranger dog busy training. Yesterday our partners created a tracking simulation to show us Grizzly, a well trained Belgian malinois, in action. Several members of the staff, along with Elise from Stop Rhino Poaching, went into the bush on a circuitous path through thick grass and sharp brambles, creating a situation the rangers might encounter with fleeing poachers.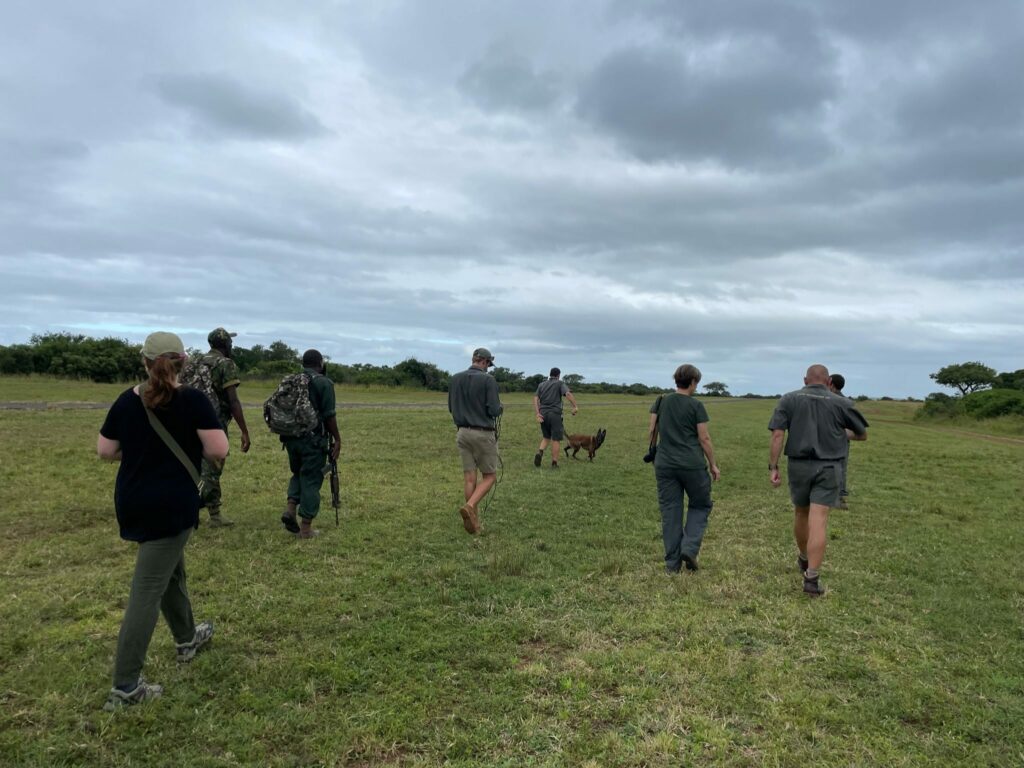 We gave them a fifteen minute head start and then Grizzly's handlers put her on the scent and off we went, running, more like crashing on my part, through the brush and hot on the trail. Despite knowing this was a training exercise, it was quite thrilling. Grizzly was all business, racing on a long leash through the bush with her nose down and us running after her.
Winston, one of Grizzly's two handlers, explained that as she approaches her quarry she will shift from using her nose to using her sight and hearing to hone in on her "prey." Indeed, we spotted our "poachers" and "caught" them before they heard or saw us, resulting in some startled yelling and all-round excitement. Grizzly was rewarded for her hard work and success with a ball that she was thrilled to chase around the grass, and we were all pleased with the training exercise.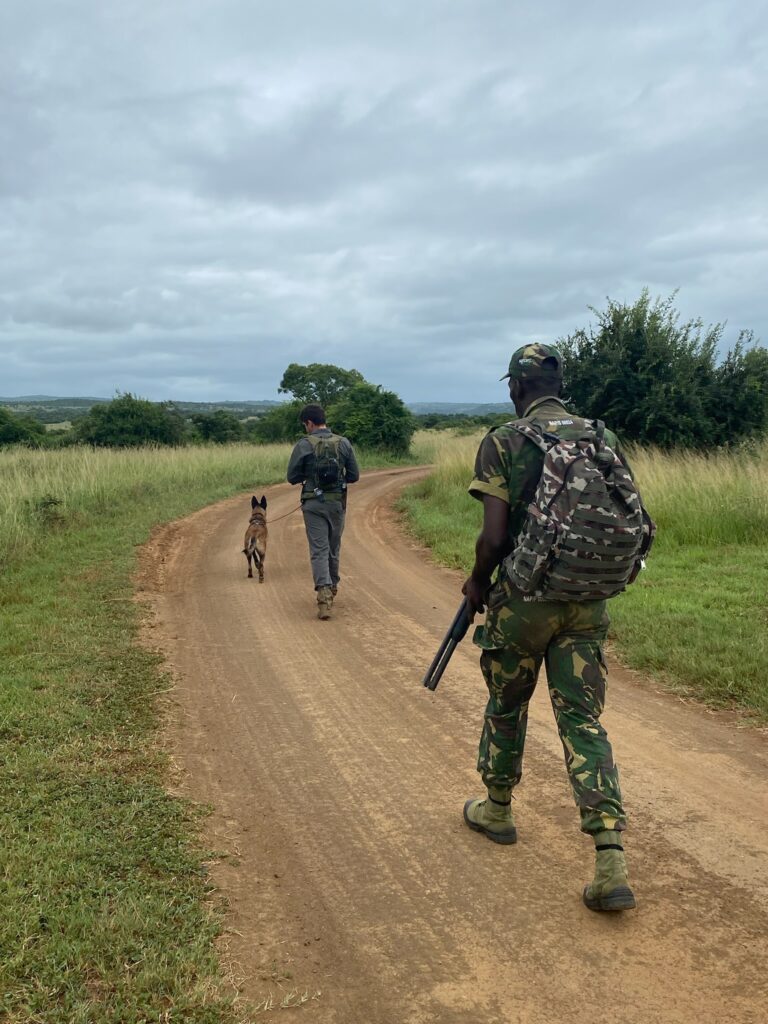 Seeing Grizzly in action, as with the dog training exercises we saw at Big Game Parks, re-enforces both my awe in how incredible and talented dogs are, as well as my understanding of how great the need is for all tools in the arsenal against rhino and other wildlife poaching. IRF is proud to support the vital work of wildlife rangers and their K9 companions in our efforts to conserve rhinos.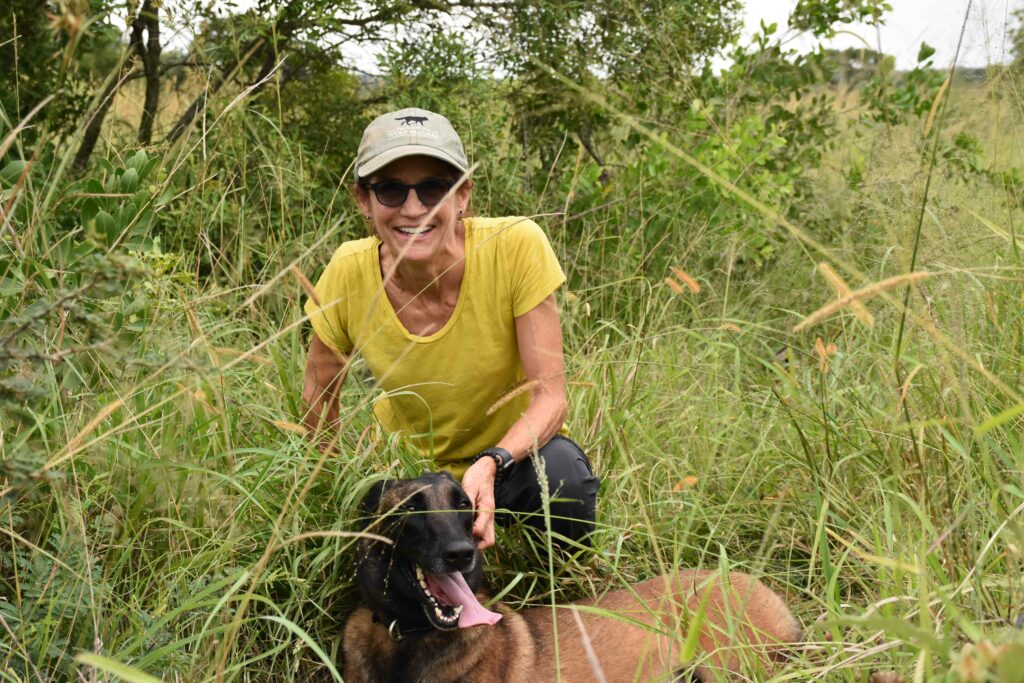 Thanks for following along with us Team Rhino, stay tuned for the next post to hear about our adventures (and misadventures) in Namibia!
---
Make a difference for a K9 unit today! You can provide direct support to K9 rangers like Grizzly by making an adoption.