10 Critical Actions for Combating Wildlife Trafficking in Vietnam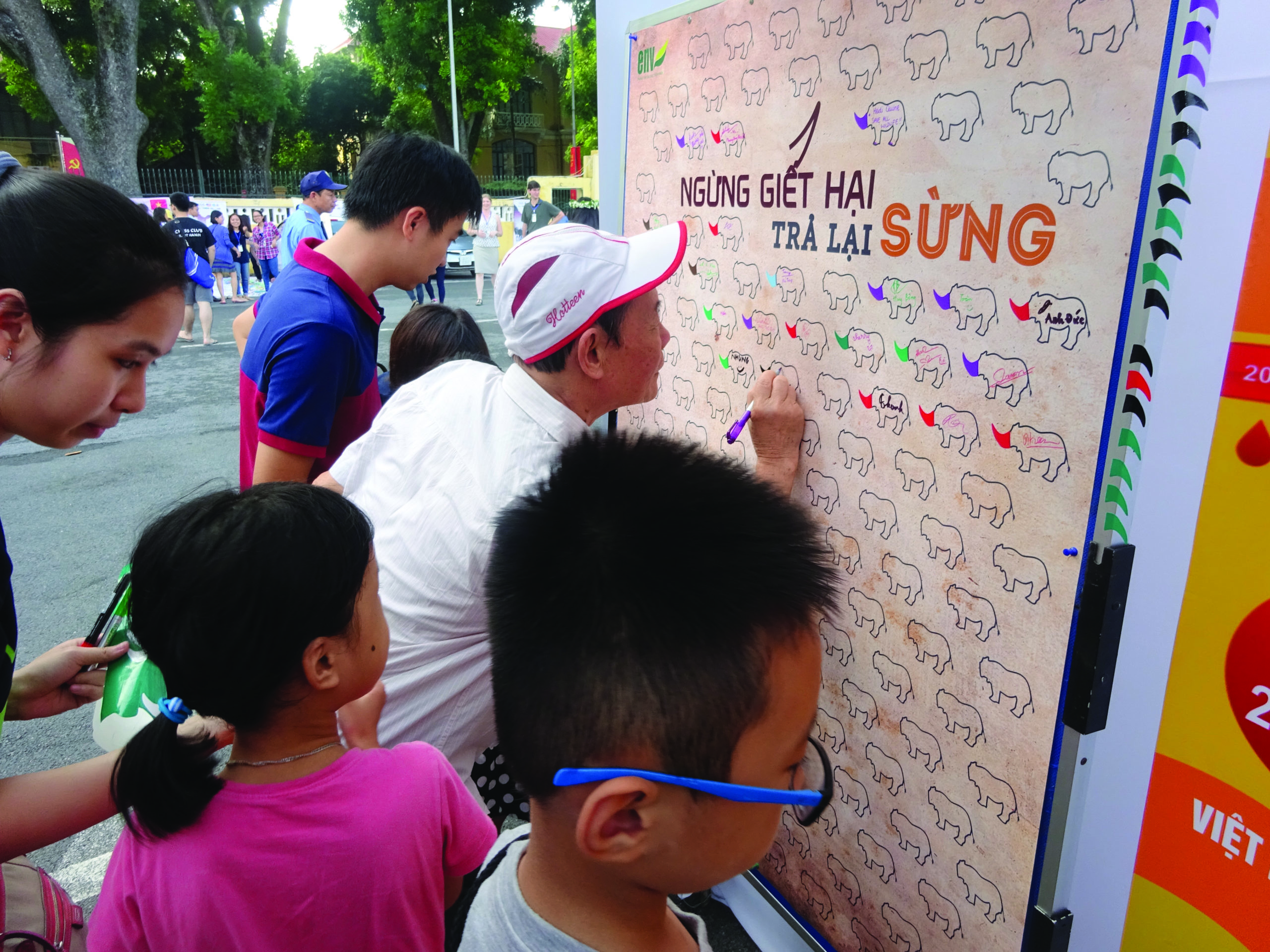 The International Rhino Foundation's (IRF) on the ground partner for demand reduction in Vietnam, Education for Nature – Vietnam (ENV), released their annual list of key intervention strategies to combat wildlife trade in the country.
The release coincides with a directive issued by Vietnam's Prime Minister to mobilize government agencies to strengthen efforts to eliminate wildlife trade and reduce the threat to human health and safety associated with trade and consumption of wildlife.
10 CRITICAL ACTIONS
Take down leaders of wildlife criminal networks
Eradicate corruption
Establish effective deterrents
Reduce the risk of future pandemics associated with wildlife consumption and trade
Implement a clear ban on any form of commercial trade of endangered species
Strengthen management of conservation facilities and non-commercial facilities
End bear farming in Vietnam
Strictly regulate and manage commercial wildlife farms
Hold local authorities responsible for eradicating wildlife crime in their jurisdictions
Pull the plug on wildlife crime on the internet
---
At the top of the list is the need to initiate aggressive police investigations that target the leadership of wildlife trafficking networks, with the aim of arresting and prosecuting the leaders of these criminal enterprises and dismantling their operations permanently.
In addition, other critical interventions include strengthening deterrence to reduce crime, addressing abuse within the commercial wildlife farming industry, and eradicating corruption within the criminal justice system.
"Vietnam has made substantial progress on all ten priorities in recent years," says Vu Thi Quyen, ENV's Founder and Executive Director. "There are positive developments on all fronts. Now, the task at hand is to maintain momentum and continue aggressively down this path, to the point where Vietnam is no longer a major consumer of wildlife, nor a trafficking hub for the region."
Quyen believes this goal is not only realistic, but achievable. "Look at how the criminal justice system has applied the revised Penal Code," says Quyen.
"Criminals are going to prison for their crimes, and among them are the leaders of four major trafficking networks."
IRF applauds the efforts of authorities and ENV to eliminate wildlife crime in Vietnam. Poaching remains a huge threat to rhinos and rhino horn is trafficked to black markets in Vietnam and China.