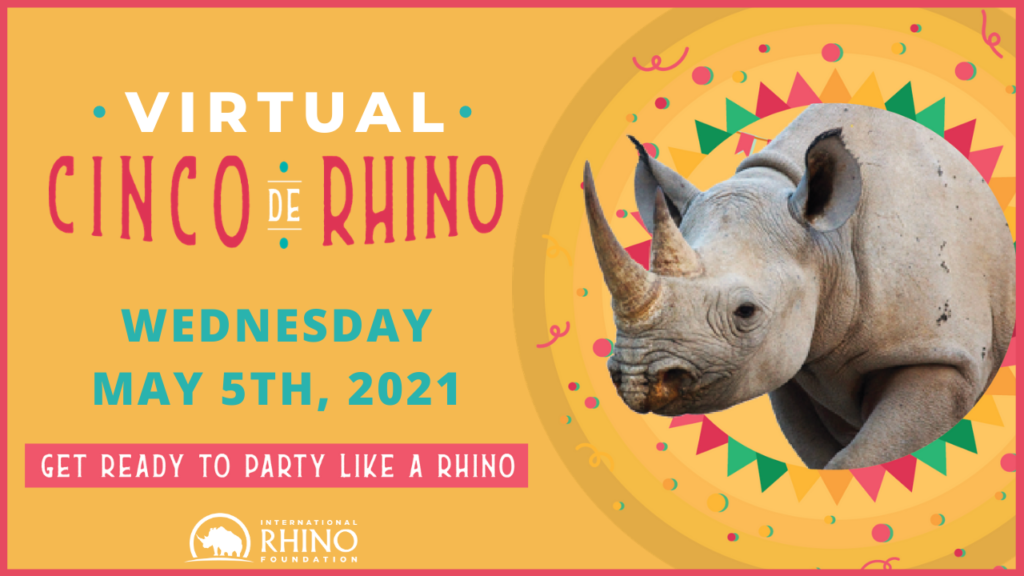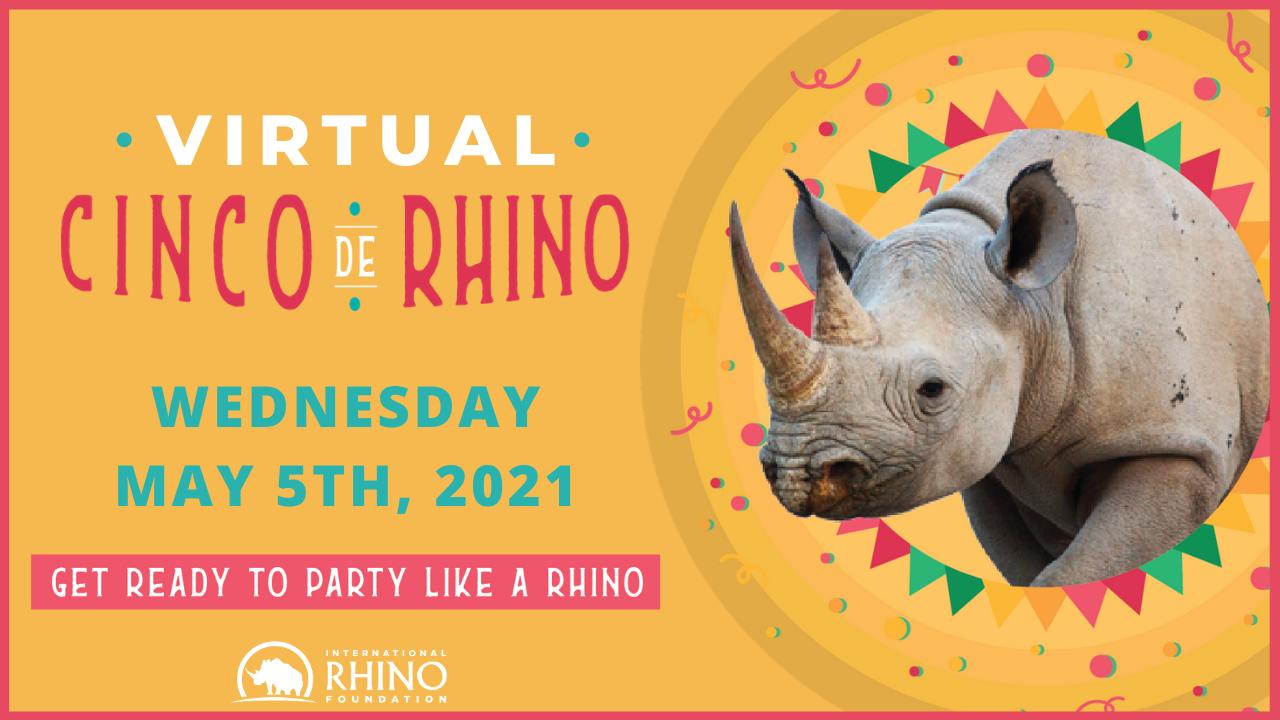 Save the Date! Cinco de Rhino is back in 2021 on May 5th. We had a lot of fun virtually with you last year and we invite you to go online with us again this year. When you host a fundraiser or donate this year, you will be supporting critical programs in Africa, including rangers, K9 units, care for rhinos, and poaching prevention, as well as our other rhino conservation initiatives around the world. 
Cinco de Rhino is celebrated on 5/5 every year to raise awareness and funds for all 5 species of rhino.
May is also the 30th anniversary of the International Rhino Foundation (IRF) and we invite you to join us in celebrating with Cinco de Rhino and throughout the entire month. IRF was formed by concerned individuals responding to a black rhino poaching crisis in Africa. In the past 30 years we have shared successes and losses throughout the entire rhino conservation community. We are guided by our past experiences, collaborations, and hope – that together we can see all five rhino species thrive again. 
We want you to have fun as you party for a purpose. We have prepared a special Cinco de Rhino toolkit to help you host your virtual happy hour and ask your friends, relatives and co-workers to donate to your Facebook or other fundraising platform campaign. 
We also welcome you to connect your events to an IRF event. The Cinco de Rhino schedule will be posted here soon, and will include talks, games and other surprises.
Southern Africa has been hit hard by tourism losses which provide the majority of support for wildlife conservation programs. Your donation will help maintain essential programs as well as implement new technology and activities to protect rhinos from poachers.
Check this page often and subscribe to our blog for the latest updates. Don't forget to share with your friends. Join us for Cinco de Rhino and for anniversary celebrations in May. We are Stronger Together. We are Team Rhino.