Video of Indonesia's Newest Javan rhino Calf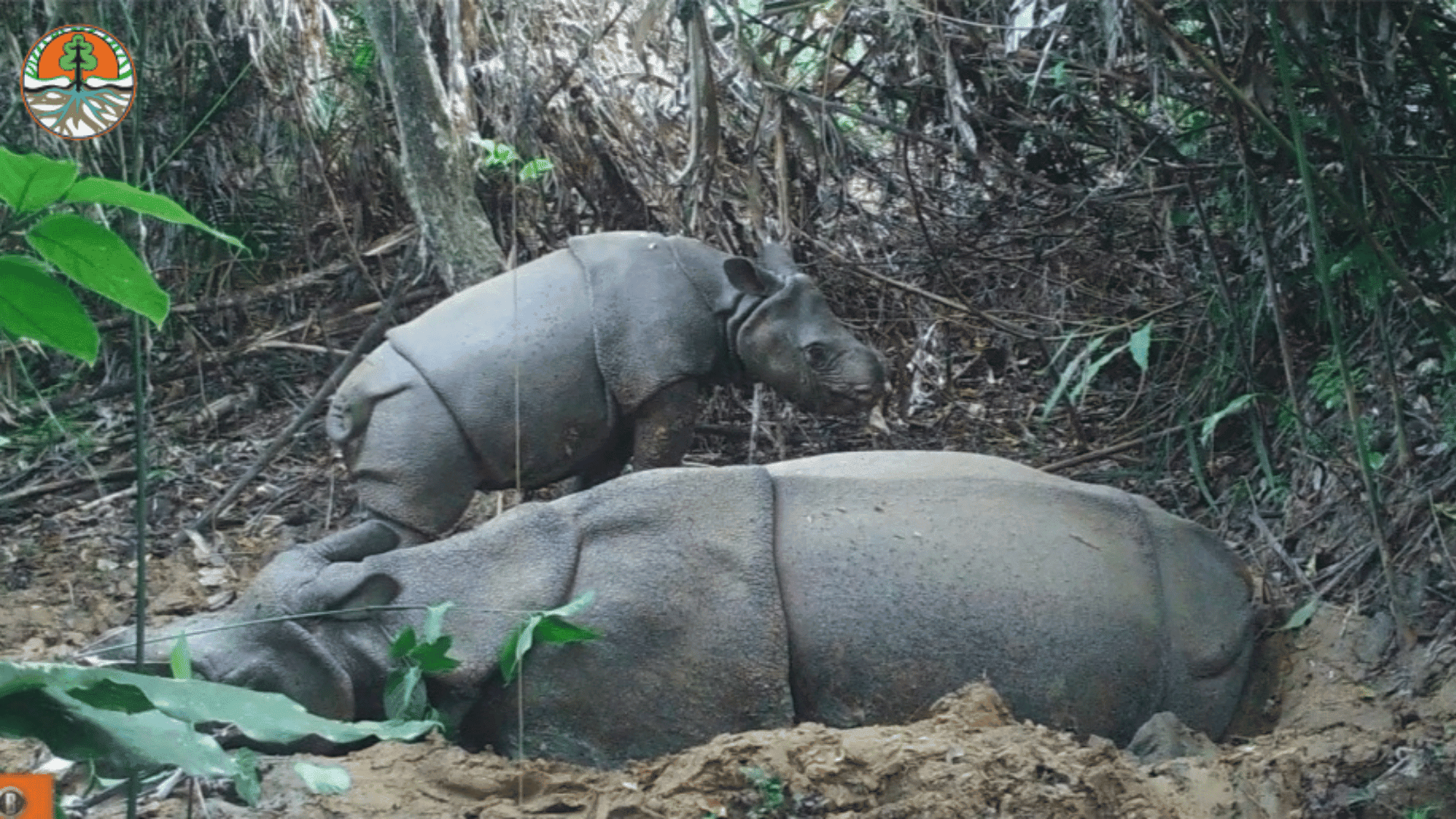 October 12, 2023
The Government of Indonesia recently announced the birth of a rare Javan rhino calf in Ujung Kulon National Park. 
The Javan rhino calf was recorded on camera trap in the National Park between July and September of this year. This calf is the fourth offspring of mother, Kasih. Using the available data from camera traps, officials believe the calf was born in February of this year.
The entire Javan rhino population exists solely in Ujung Kulon National Park, making them susceptible to a number of threats, including poaching, disease and natural disasters. The birth of a rhino calf in the wild is a bright spot in the ongoing effort to protect Javan rhinos from extinction.
Please enjoy the newly released video of the calf and her mom, courtesy of the Indonesian Ministry of Environment and Forestry.
Thank you as always for your support of rhinos!