Rhinos Have a Brighter Future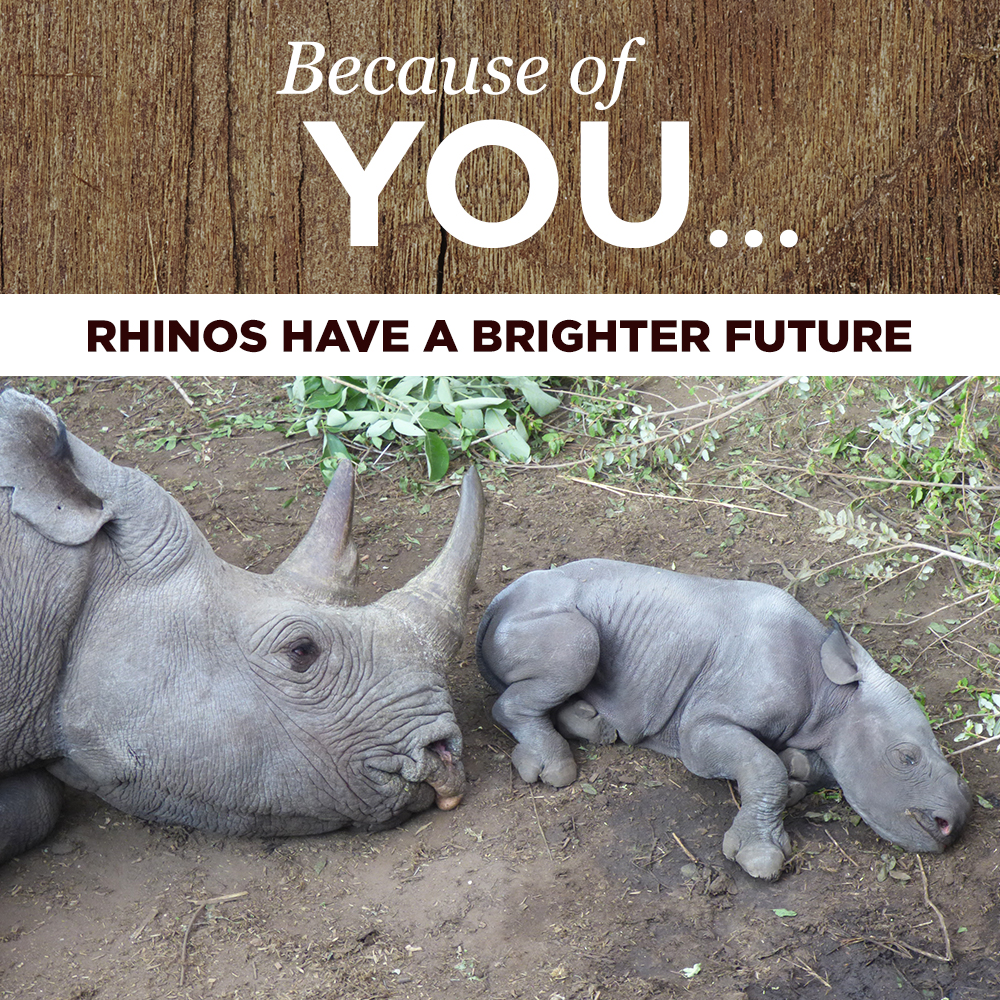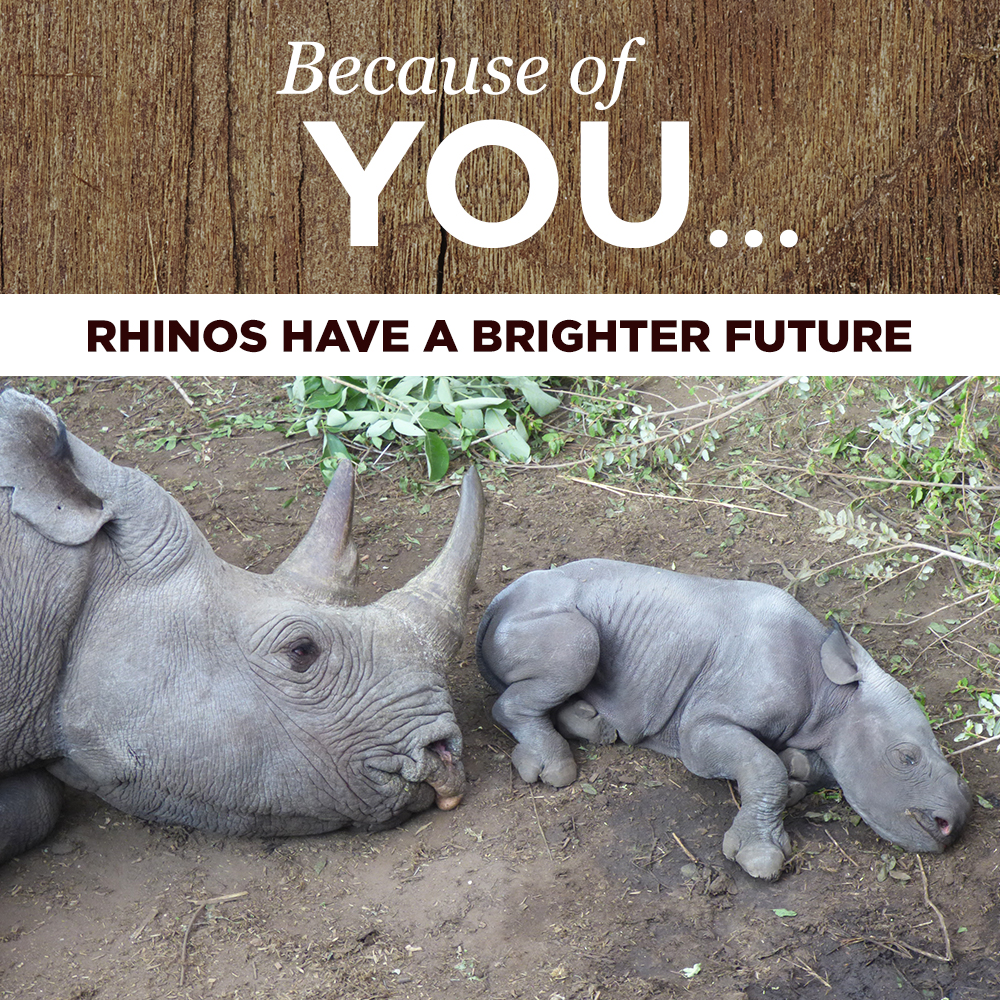 Over the next few weeks, we will be sharing a number of compelling stories about what your support has meant to the International Rhino Foundation's work. These stories are just a few of many things that our brave rhino heroes face every day in Africa and Asia.
Last year, you opened your hearts and your pocketbooks to make a huge difference for all five rhino species. Because of you, even though rhinos face many perils, rhinos in the areas where we work have a brighter future. Please keep an eye out for our upcoming series of stories from the field, "Because of You." We hope you'll be inspired to continue supporting our work in 2016.
Thank you. It's our honor to have you on #TeamRhino.