#RallyForRangers – Choosing and Training the Perfect Rhino Dog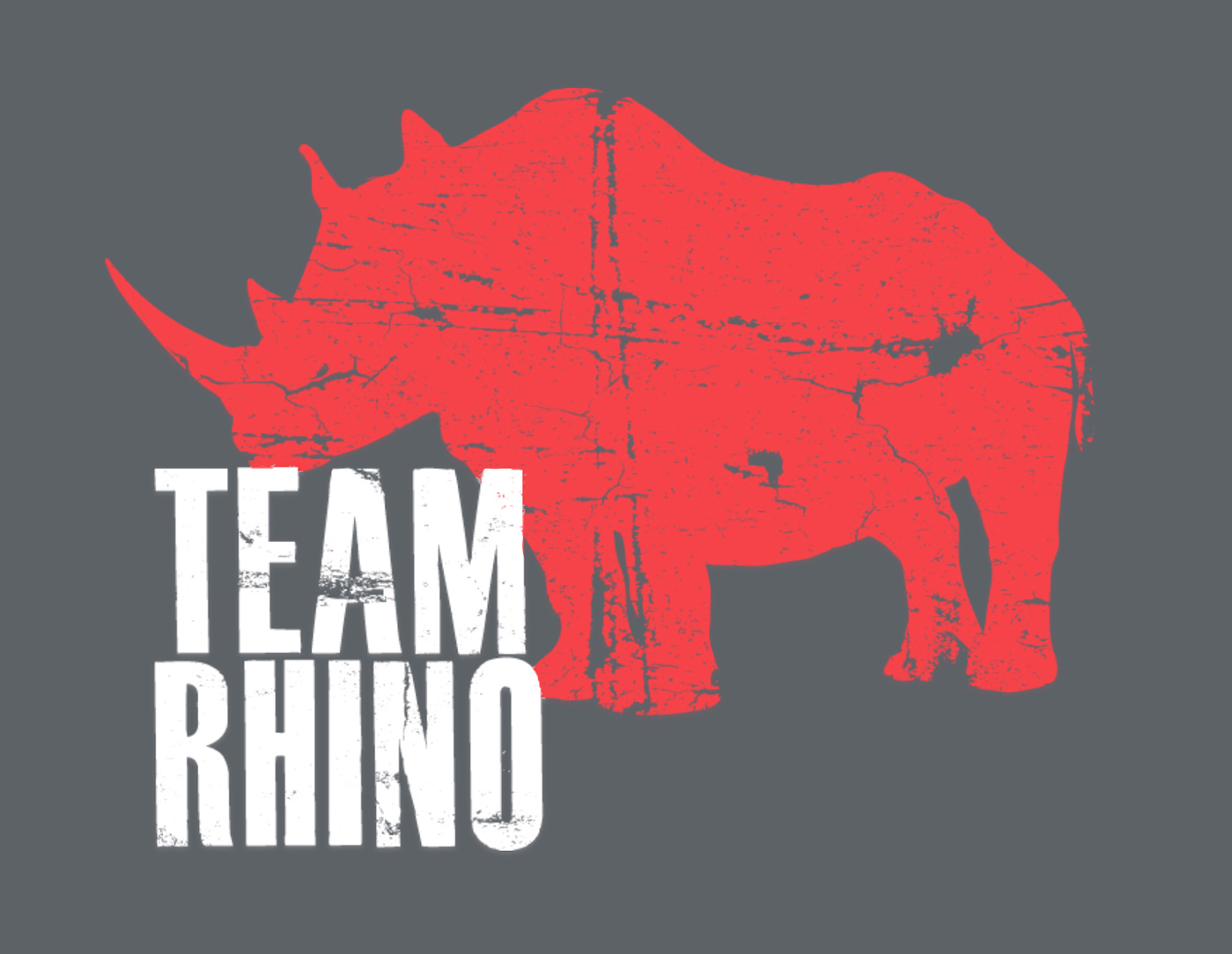 Interview with Johan van Straaten, Dog Master: K9 Protected Area Integrity, Southern African Wildlife College, and Elise Serfontein, Founder, StopRhinoPoaching.com
How do you choose a dog for training?
Johan: We like dogs with prey drive. Prey drive is when a dog likes to chase moving objects. It's also important that the dog must have confidence. When I have to choose a puppy, I like the puppy that comes to me to investigate (this shows confidence) and when I walk it must grab my shoe laces and pants (this shows prey drive).
How long does training take?
Johan: One can start with puppies as young as 8 weeks old, though this takes longer as you can only work for short periods of time. During the puppy phase it's important that they are well socialised and used to the kinds of conditions that they will encounter in their working career, eg puppies that have been identified as possible detection dogs should be used to crowds, as would be found in an airport environment.
Ideally though, the dog should be ready at about 10 months of age, allowing him time to mature to a year before they go on live operations. Adult dogs take about 3 to 4 months to train.
What is training like for the dogs and rangers? What skills are being taught to each?
Johan: We train the dogs with positive reinforcement. That means for that, for them, working is like playing to get their reward from their handler. This might be a ball, food, or whatever make them tick. The handler and dog are taught to be a team and must totally understand and trust each other.
Elise: Discipline plays a big role in the life of a working dog, as it does a handler. Aside from being trained in the aspects to relating to his dog's function, handlers are also taught husbandry and care of their dogs and well as basic training and routine exercises to keep them fit and happy.
Describe a normal patrol with the dogs, is there a routine?
Johan: Every patrol is different. The handlers pay close attention to what their dogs are doing and when the dogs indicating that they are smelling something, the handler will follow up and investigate.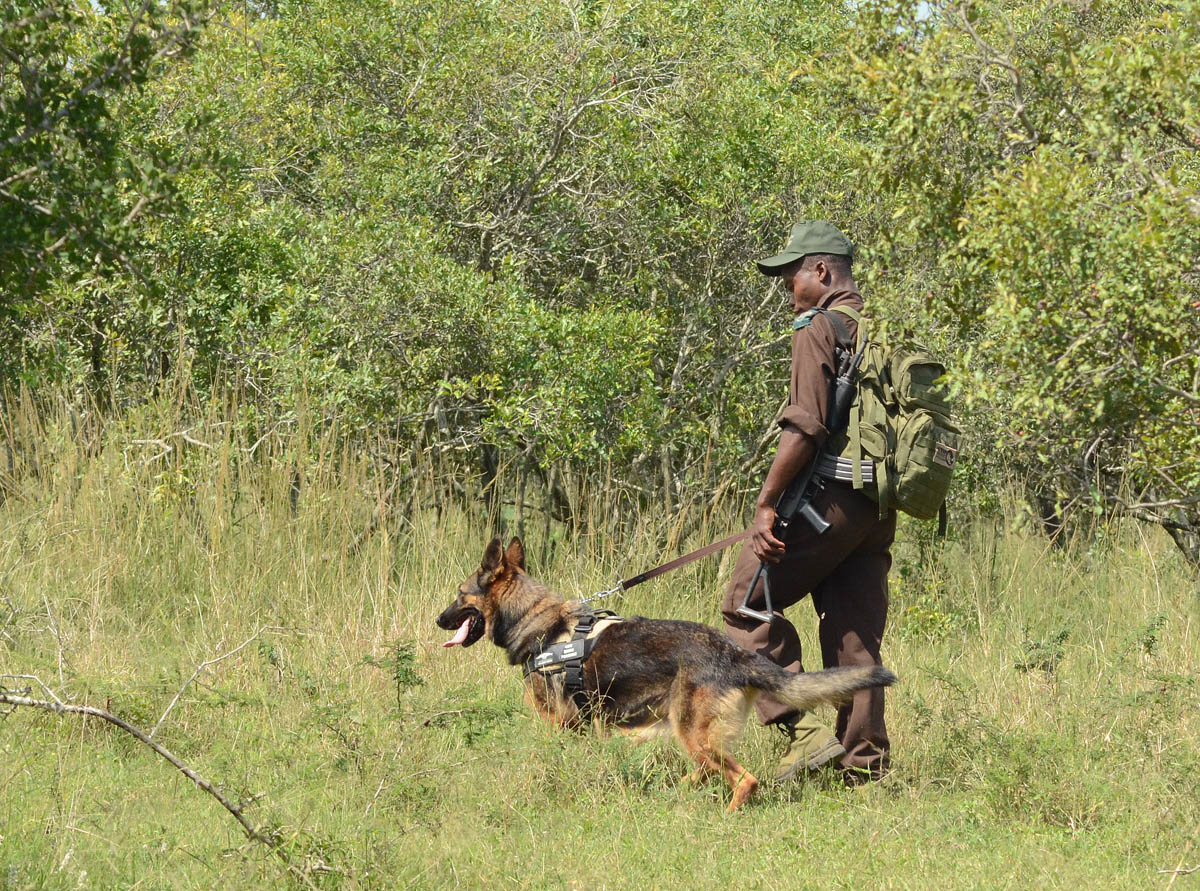 Describe the different types of dogs used? Detection, apprehension, tracking, , weapons or horn detection?
Johan: We train tracking dogs and they are normally cross trained in apprehension work. Tracking human scent is the more important part because you cannot apprehend a person if you cannot find him. The detection dogs are trained to sniff out rhino horn, ivory, guns & ammo, pangolin, leopard skin and cannabis – or a combination of these depending on the requirement of the client. They can be used to search vehicles, crime scenes and buildings.
Elise: Different breeds of dogs are used, the first and most important factor being good genetics. Dog such as German Shepherds, Belgian Malinois and a cross between these two are well known for their human tracking abilities linked with strength for suspect apprehension. Different types of hounds and hound crosses have also been used in the fight against poaching, with great success. Any of the above can be taught detection work, though here one is more selective depending on the working environment. A small dog, like a Springer Spaniel, is far more people friendly for public spaces and is easy to load into smaller spaces such as vehicles to work.
How do you select a reserve as recipients of dogs?
Elise: Establishing and maintaining successful K9 capability on a rhino reserve is no easy feat. It takes considerable insight and commitment from management, which is why we look at this aspect first and foremost. Managers need to know just what the dogs are capable of, and what it takes to keep them in top shape. The selection of handlers, construction of specialized kennel facilities (that keep snakes and leopards out), the provision of top-quality dog food, refresher training and vets bills all add up. Managers need to ensure that their rangers get enough time to clean kennels, exercise the dogs and train. They also need to help the handlers keep an eye out for early detection of any diseases. If reserve management is committed and oversight protocols are in place, the K9 unit will function optimally.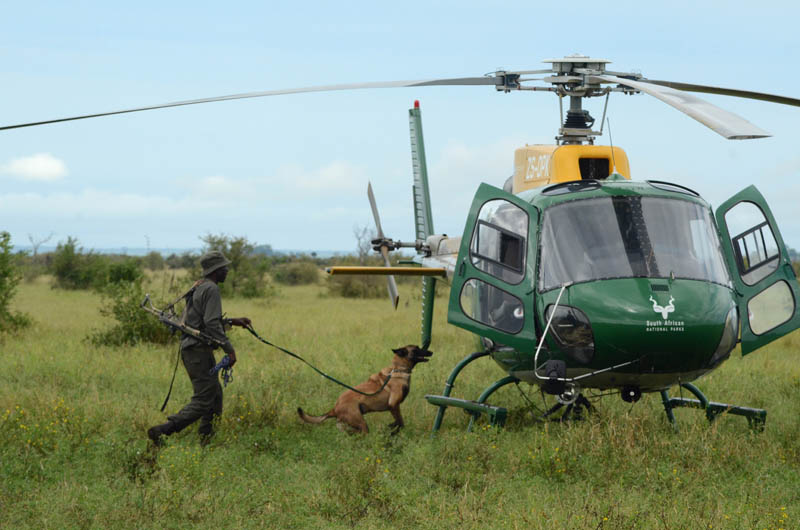 What difference do you see or have seen the dogs making in rhino conservation?
Johan: The dogs are a force multiplier. The dogs are not THE answer but a BIG part of the answer.
Elise: If one looks at the success of follow up operations in the Kruger Park alone, the majority of successful arrests of poachers were made possible because of the use of dogs within a committed ranger team.
Thank you for helping rangers keep the planet safe for wildlife.