Made in Africa with Love and Perfect For YOUR Love
Ku-Humelela felt rhinos are handcrafted by artisans in a rural village in South Africa that neighbors conservation area home to rhinos. Many of the artisans were unemployed, but with the help of the Africa Foundation, they now have a thriving business and a craft market for tourists.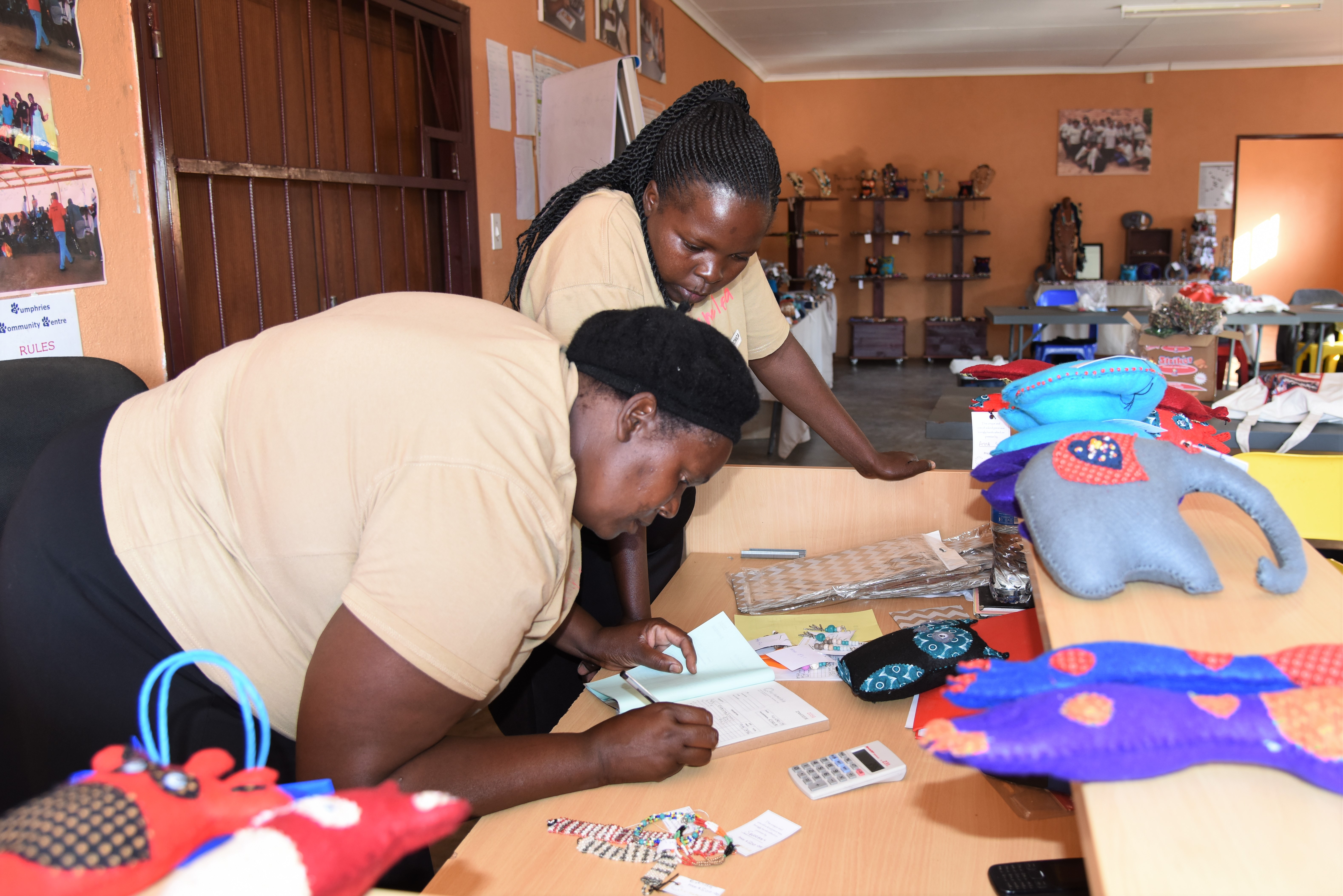 IRF is pleased to support these efforts as they have a direct impact on protecting rhinos by raising local incomes and awareness for the importance of wildlife conservation.
Each felt rhino has a bright heart, a long standing symbol of love. It demonstrates the passion of the artisans and IRF's for rhinos. It is a gift that will show your love as well.
Each rhino is unique and comes with a tag that displays the name of the person who made it. Here are a few of their stories:
It is an amazing privilege to have employment. I have struggled all my life and now that I work at KuHumelela Hub, my life is so much better than ever before. I stress less at the end of the month because I know that I have earned something for my children and I to buy food with. I have more skills now than ever before. I feel more confident and I am more creative. I was able to buy my son a birthday cake when it was his birthday, and that meant so much to him. I am so very happy to be part of a group of women that really appreciate my creativity.

Phumzile – Single mother of 3 children.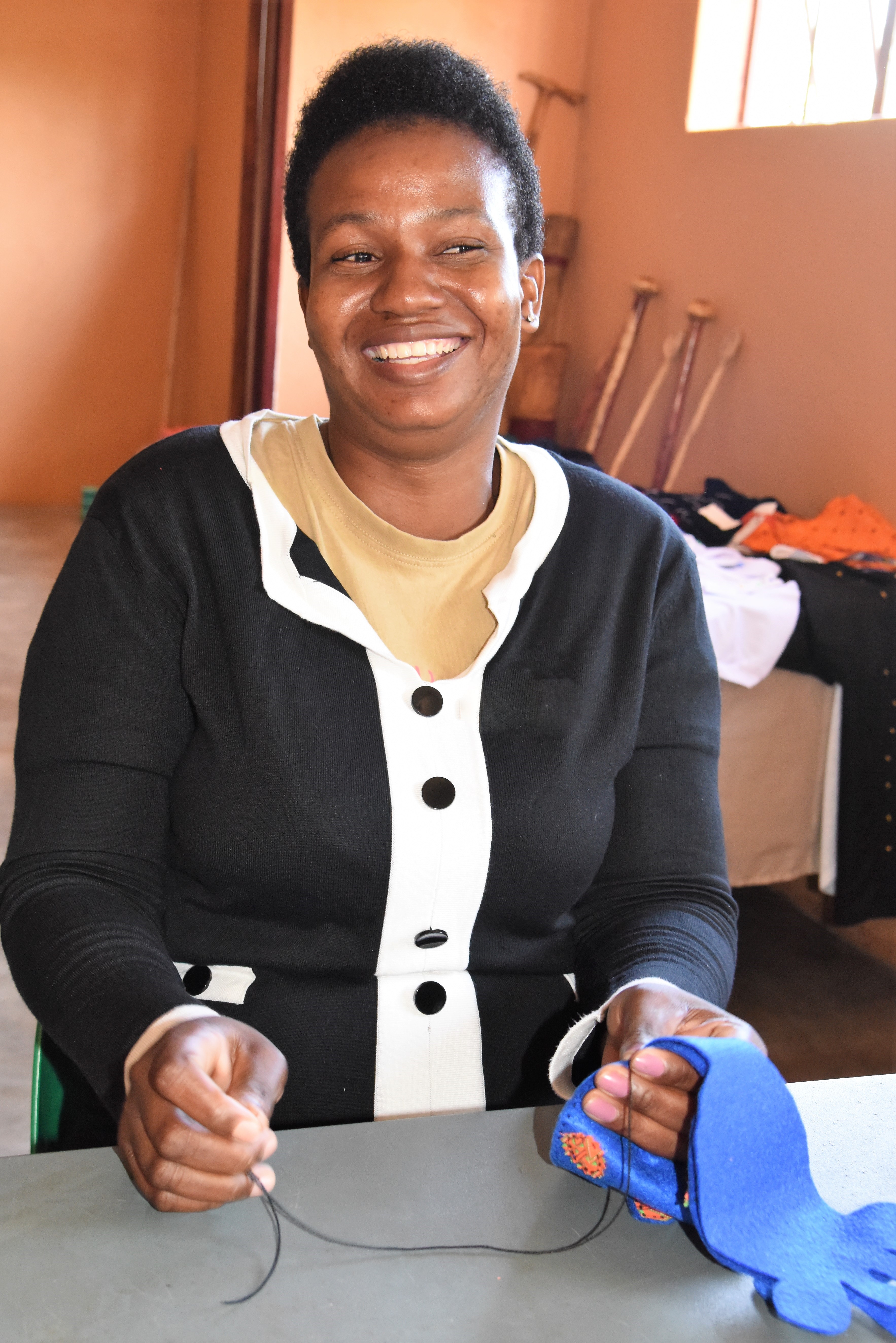 I can now buy electricity and food for my family and I. It feels like I am in heaven, because my fellow artists value my input and passion for the arts. These group of women understand me and I have never felt so welcome in a group or community. I have always wanted a job like this, but I did not know how or where to start it. I am so grateful for everything that I have learned and everything that I have experienced so far. I am happy and stress free everyday now.

Linky – Family provider.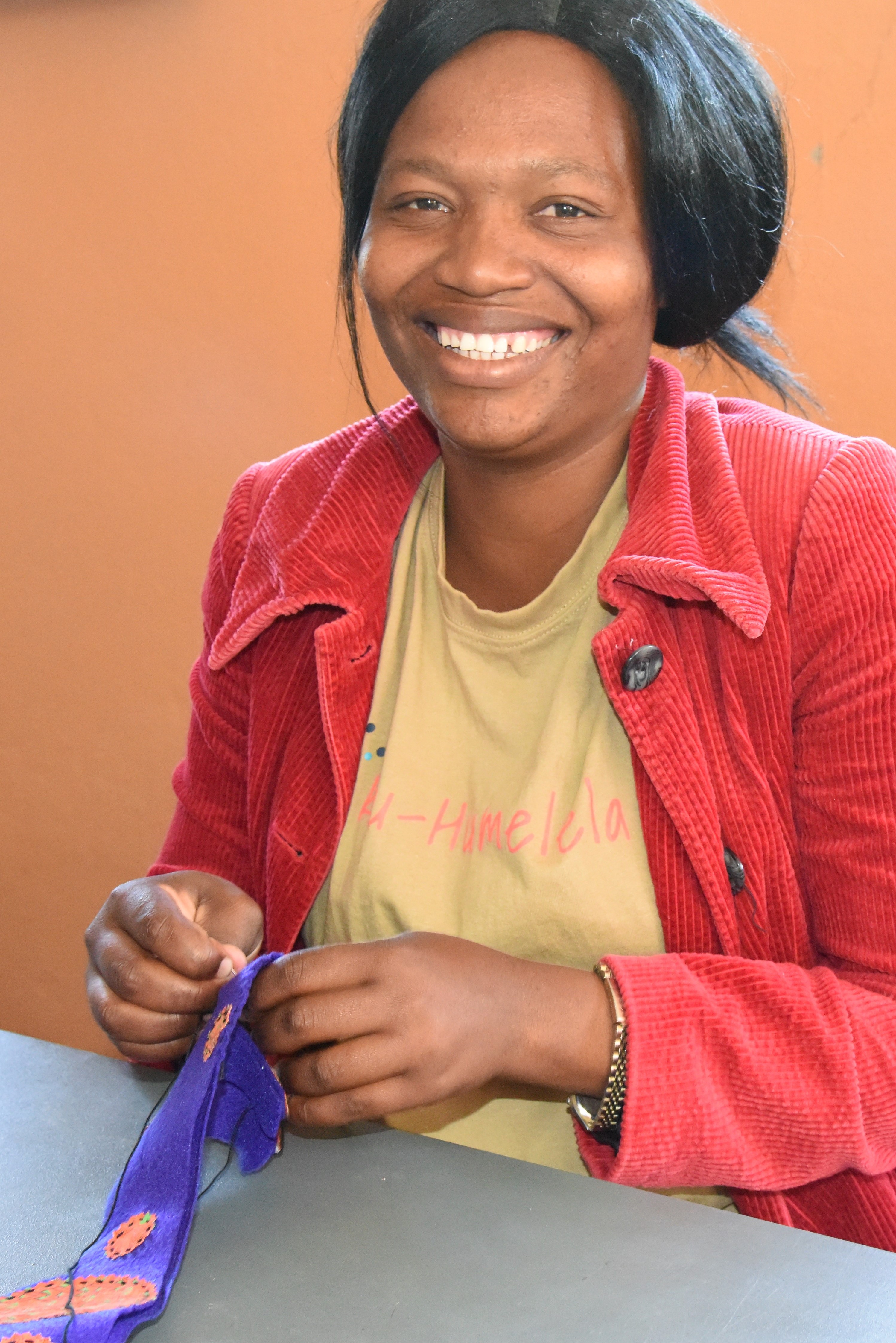 My life has changed a lot. My children have seen a big change in me. I now get up in the mornings and I have a purpose. There is money for my children for lunch at school and at home. My kids are so proud of me and they stress less because I am happy and I am learning. They can now just be children. I can do tithing at my church. I have more confidence and I feel like a business owner.

Lucy – Single mother of 4 children.
Ku-Humelela felt rhinos are available in our store and available for your Valentine's Day gift giving needs. Order yours by Feb 10th to receive by Feb. 14th at https://shop.rhinos.org/ku-humelela-felt-rhino.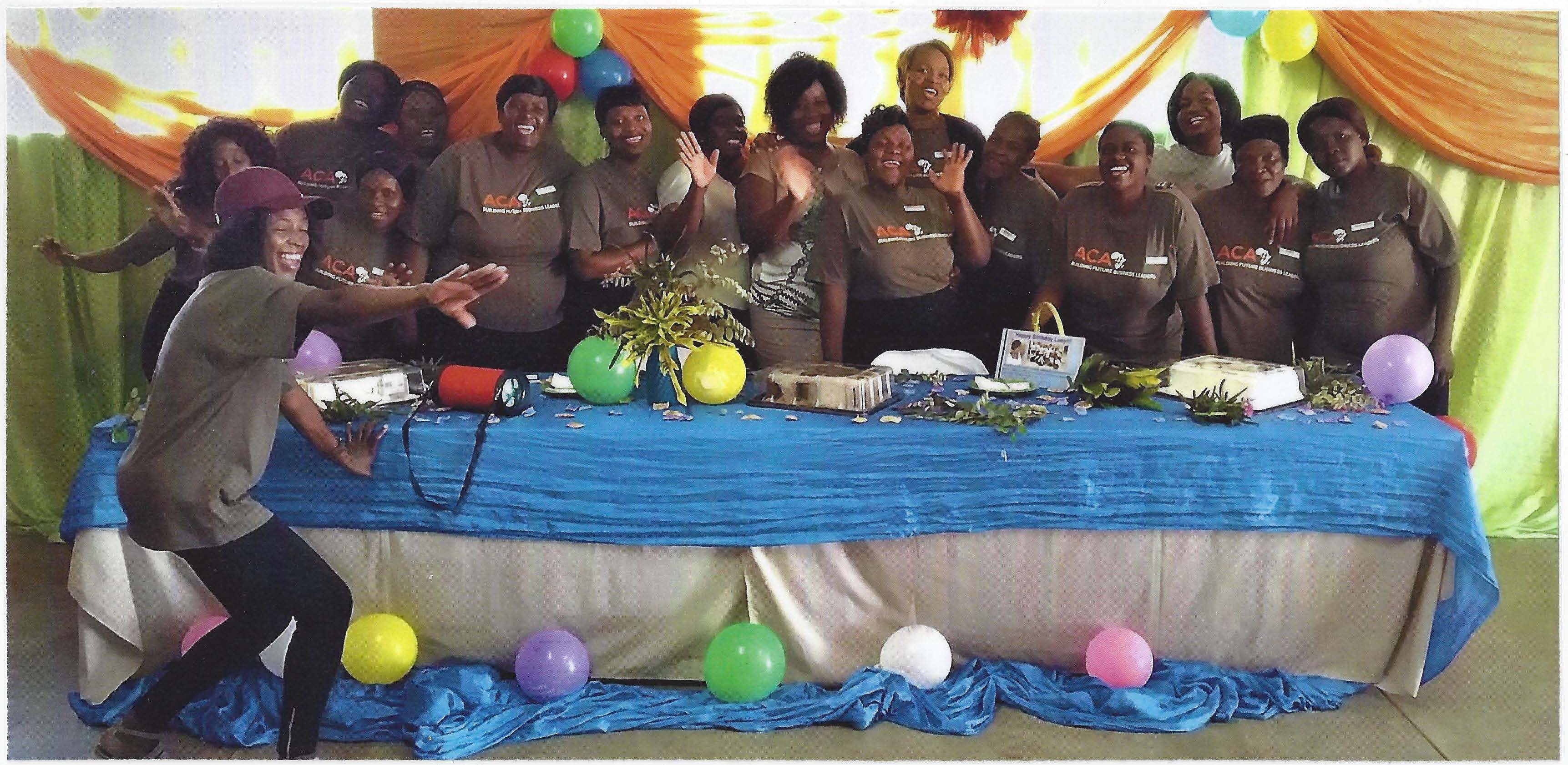 Thanks to Africa Foundation for sharing these photos and stories of these wonderful women.