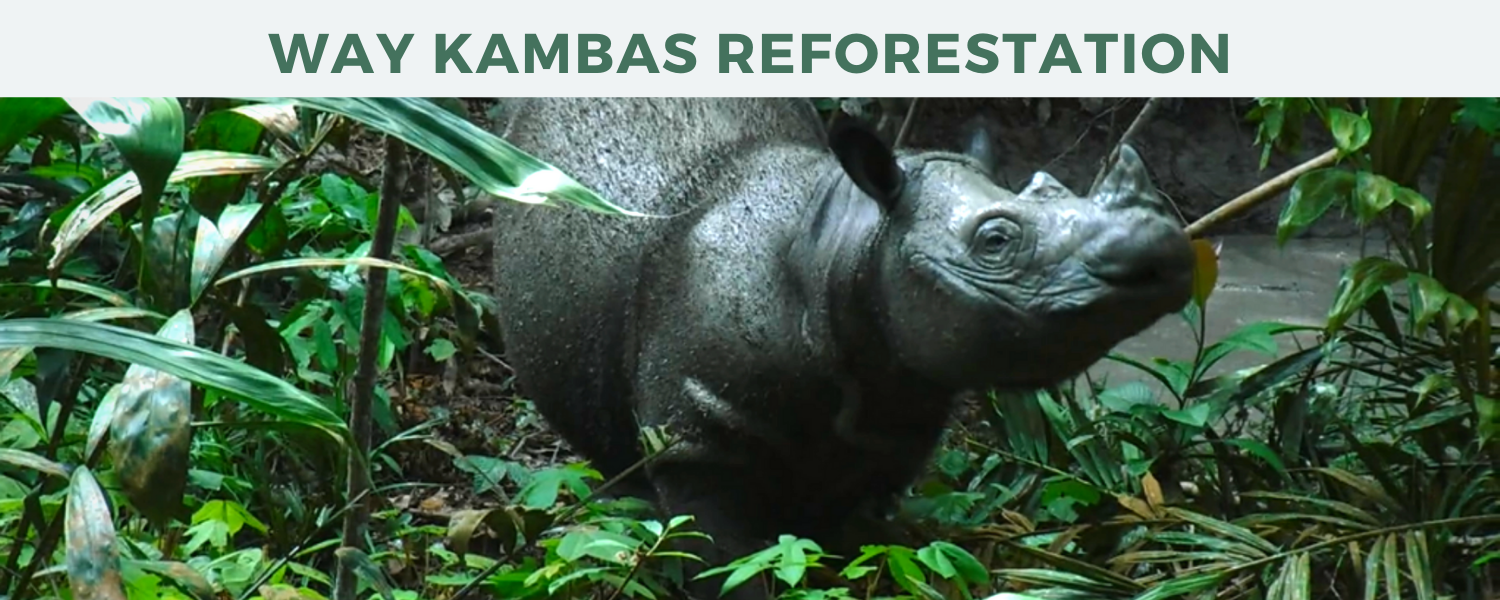 For the past month we've been raising funds to plant trees in Way Kambas National Park, home to one of the world's most endangered mammal species, the Sumatran rhino. With fewer than 80 animals left, all living in small, fragmented populations, we must take immediate action to save the Sumatran rhino from extinction. 
IRF is working with the Indonesian government and a large coalition of partners to breed more Sumatran rhinos in sanctuaries and eventually reintroduce them into the wild in Way Kambas. By planting trees in the park today, you'll help ensure that rhinos will have a home to move into – and that the population will be able to grow.
Thanks to our generous supporters around the world, we've raised enough to plant 20 acres. Now, we're only 5 acres away from our goal. Can you help?
LET'S GET PLANTING. DONATE TODAY!
Every $1 donated plants a tree, and we will say thank you to you with a certificate for you to show proudly.
With every $1,000 donated, IRF and its partners will replant an entire acre and recognize you with your name on a sign on location. Gather your friends and family into a giving circle to plant an acre of new habitat for rhinos and we will plant your sign as a legacy.
AND, for one last day – today – a generous IRF board member has agreed to match every dollar donated, meaning we'll be able to plant twice as many trees!
Your donation will have tremendous impact. By planting trees in Way Kambas, you will:
Restore degraded land back to healthy rainforest
Create new habitat for threatened species, including Sumatran rhinos, tigers, elephants, primates and pangolins
Build a rhino food nursery to help feed rhinos in the research and breeding program at the Sumatran Rhino Sanctuary
Create conservation-based jobs for local people
Educate and inspire schoolchildren in Sumatra
Thank you for your continued support, if you missed any of our Reforestation talks, you can watch our playlist on YouTube anytime – don't forget to like and subscribe!
Just because our campaign ends on June 30th, that doesn't mean we'll stop planting trees! IRF will work with local communities to replant habitat in Way Kambas for many years to come. If you'd like to keep planting trees too, please consider making a monthly donation here to build a brighter future for Sumatran rhinos.