IRV2020 is an Example of Commitment and a Lesson in Perseverance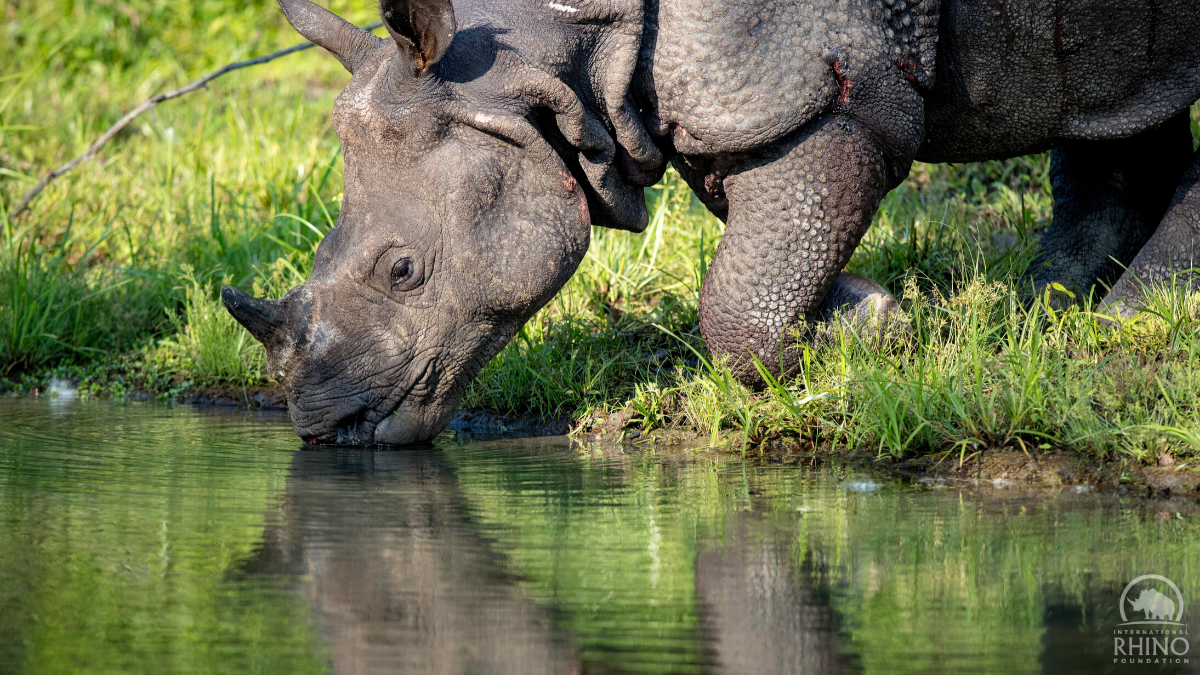 The Indian Rhino Vision 2020 (IRV2020) program is drawing to a close with the recent translocation of two rhinos to Manas National Park in Assam, India. A final translocation of two additional rhinos was to take place at the end of March, but has been postponed as India has restricted travel in response to mitigating the global COVID-19 pandemic in the country.
Over the course of 15 years, there have been both successes and failures. Perhaps the biggest success is the perseverance and dedication to making improvements over the course of the program.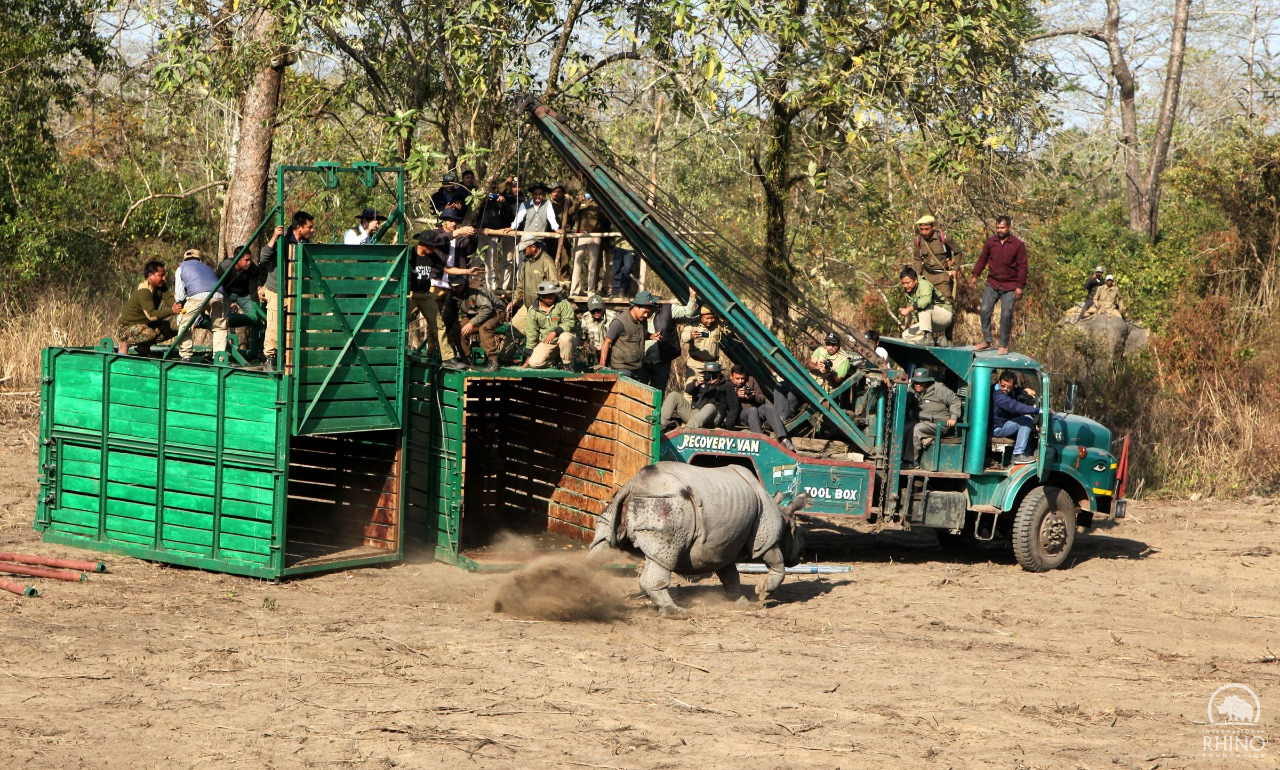 The program has survived the deaths of rhinos from poaching and sickness and the deaths of people that had the vision to create a plan to grow the population of greater one-horned rhinos in India with the help of a coalition of partners and supporters.
India's state of Assam holds nearly three-quarters of the world's greater one-horned rhinos. Sadly, the species has been driven from many of the areas where it used to be common. Its full recovery depends not only on protecting the species where it has managed to survive but also reintroducing them to places from which they've disappeared.
The goal of IRV2020 was to increase the rhino population in Assam to 3,000 by establishing populations in new areas. Rhinos are now found in four Protected Areas in Assam: Pabitora Wildlife Reserve, Rajiv Gandhi Orang National Park, Kaziranga National Park, and Manas National Park.
IRV2020 was established in 2005 when IRF Program Director Dr. Tom Foose and Randy Rieches (San Diego Zoo Global) met with leaders from the World Wildlife Fund (WWF), including Drs. Tariq Aziz, Christy Williams, and Chandra Prasad Gurung, the Bodo Territorial Council, and representatives of the Government of Assam to develop a long-term strategy for greater one-horned rhino management in India's State of Assam.
Tragedy struck the very next year. A helicopter chartered by WWF crashed in Nepal, killing 24 people, including Dr. Gurung. Dr. Foose passed away later in 2006. Both IRF and WWF lost members of the senior management team and key founders of the program, setting back IRV2020.
In 2007, IRV2020 got a second start. IRF hired Dr. Susie Ellis as its new executive director. A timeline was established and work began in Manas with a habitat and security assessment. WWF began working with local community organizations and government and park authorities to implement the improved security recommendations.
The first translocation in 2008 did not go entirely according to plan. Two male rhinos were successfully translocated to Manas, but on their arrival they broke through a protected boma that housed three female rhinos, killing one. Then they broke through the enclosure and into a village, causing some injuries. The male rhinos were returned and infrastructure improvements were made.
In 2009, IRF hired Dr. Bibhab Talukdar, IUCN/SSC Asian Rhino Specialist Group Chair, to be its Asian Rhino Coordinator. IRF co-funded a census in Kaziranga National Park which confirmed that the park held 2,049 rhinos – more than any other area in India or Nepal. Crowding is a problem – hence the importance of moving animals out into other areas. However, further translocations to Manas were delayed because of difficulties in importing etorphine, necessary for translocations.
Over the next couple of years, additional translocations were successful and an initial population of 18 was established in Manas. Challenges have included instability due to socio-political unrest in the vicinity of the park. Translocations were paused many times to ensure the safety of both the rhinos and people.
2012 saw the first loss of a rhino to poaching. Births in subsequent years were offset by poaching. The IRV2020 partners perform regular monitoring and security assessments and make improvements based on recommendations by both local and worldwide experts.
The IRV2020 partners have always looked at all possible solutions, including dehorning and other measures to deter poaching under the leadership of Assam's Chief Wildlife Warden. In response to the need for improved wildlife crime enforcement and prosecution, IRF hired Rahul Dutta, intelligence specialist.
Dutta has worked with forestry and government officials to document best practices and establish a training program. The training covers everything from forensics at a crime scene, proper handling of evidence from the field to the lab and interrogation techniques, as well as how to give testimony and judicial procedures.
IRV2020 partners have witnessed continuous improvement in protection and enforcement over the course of the program. 2018 and 2019 saw significant decreases in poaching, the results of forestry, local and national government officials coordinating efforts to combat wildlife crime across Assam.
In 2017, the program marked a significant success – a third generation in Manas. The female offspring of Ganga, a female rhino that arrived in Manas in 2007, gave birth to her own calf, a male. With the latest translocation and several births, the Manas population has grown to 40 rhinos.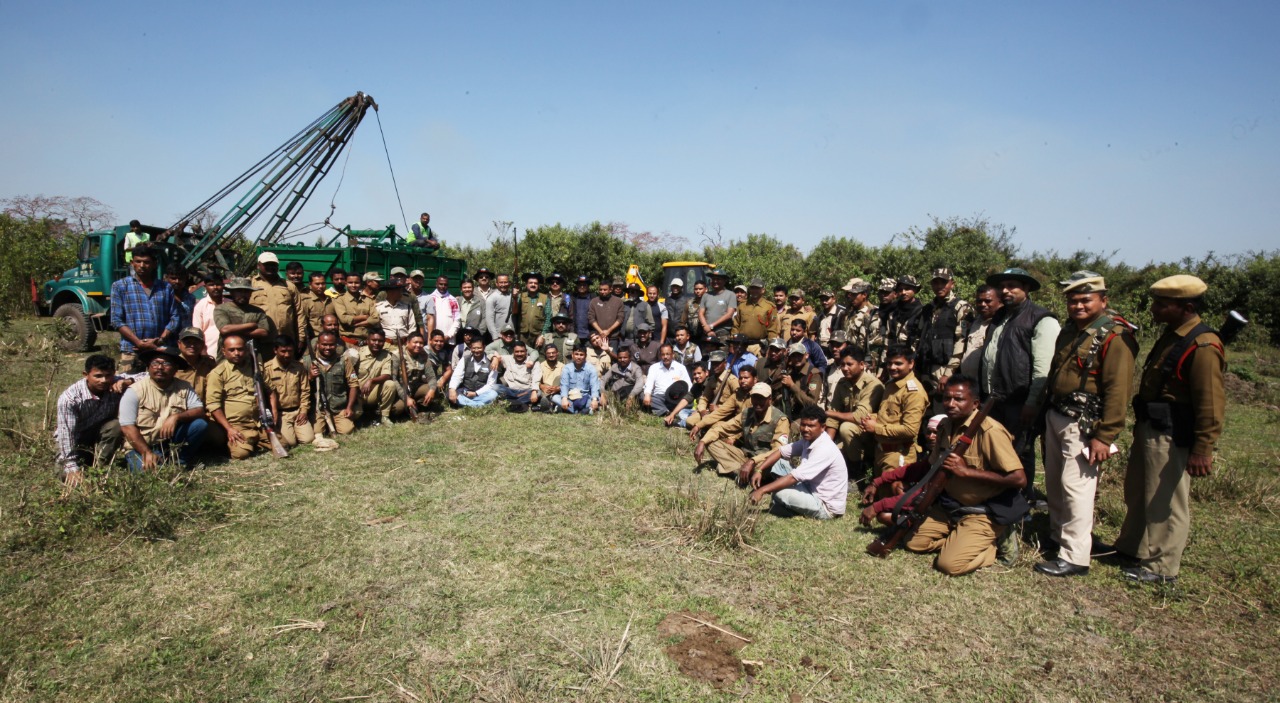 The work of IRV2020 has often been difficult and not all of the original goals have been met. There have been several starts and stops along the way. What has been most important is there was and remains a long term commitment dedicated to the not just the survival of this species which once numbered around 100 and now is more than 3,600, but that greater one-horned rhinos will thrive for many generations to come.
Many lessons have been learned in the 15 years of IRV2020, and many more will be learned. The IRV2020 partners will meet when possible again in the coming months to discuss strategy and goals for the future. They will review each success and failure as well as each failure that led to a new success. After all, continuous improvement, perseverance, and long term commitment to increasing the population of greater one-horned rhinos is what brought diverse partners to come together to create and implement IRV2020.
Those traits and collaboration will be at the core of what the next Indian Rhino Vision program will become. The photo below from the most recent translocation demonstrates those values. Security, veterinary, park officials, forestry officials, local and world partners are all working together to accomplish the mission of IRV2020.
IRF takes this opportunity to offer its sincere gratitude to Assam Forest Department, Bodoland Territorial Council, WWF-India, USFWS and other local agencies involved in IRV 2020 since the beginning of 2005 and IRF is committed to continued collaborations and partnership.