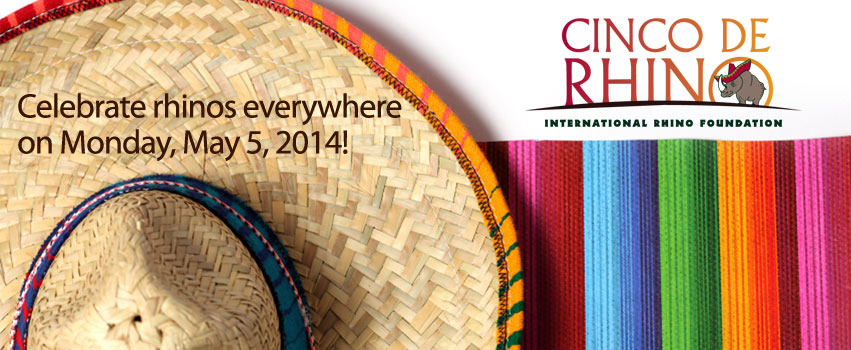 Celebrate Rhinos Everywhere on Cinco de Rhino!
Join us today for the sixth annual Cinco de Rhino celebration! Throw a party with friends, share fun facts, and donate to support research and conservation of the world's rhino species. (and don't forget to send us pics of your rhino-celebration!)
During this one day, let's get people around the world talking about the importance of protecting endangered rhinos and their habitats.