Expanding Support for K9 Units and Training in Southern Africa
IRF recently awarded a $100,000 grant to the Southern African Wildlife College (SAWC) to support training and anti-poaching operations to protect rhinos in the wild.
The SAWC, established in 1996, provides training to natural resource managers from across Africa. The SAWC also directly operates a K9 and aerial support unit in support of the Kruger National Park in South Africa and surrounding reserves. Kruger is home to the largest concentration of rhinos on the planet and faces intense poaching pressure.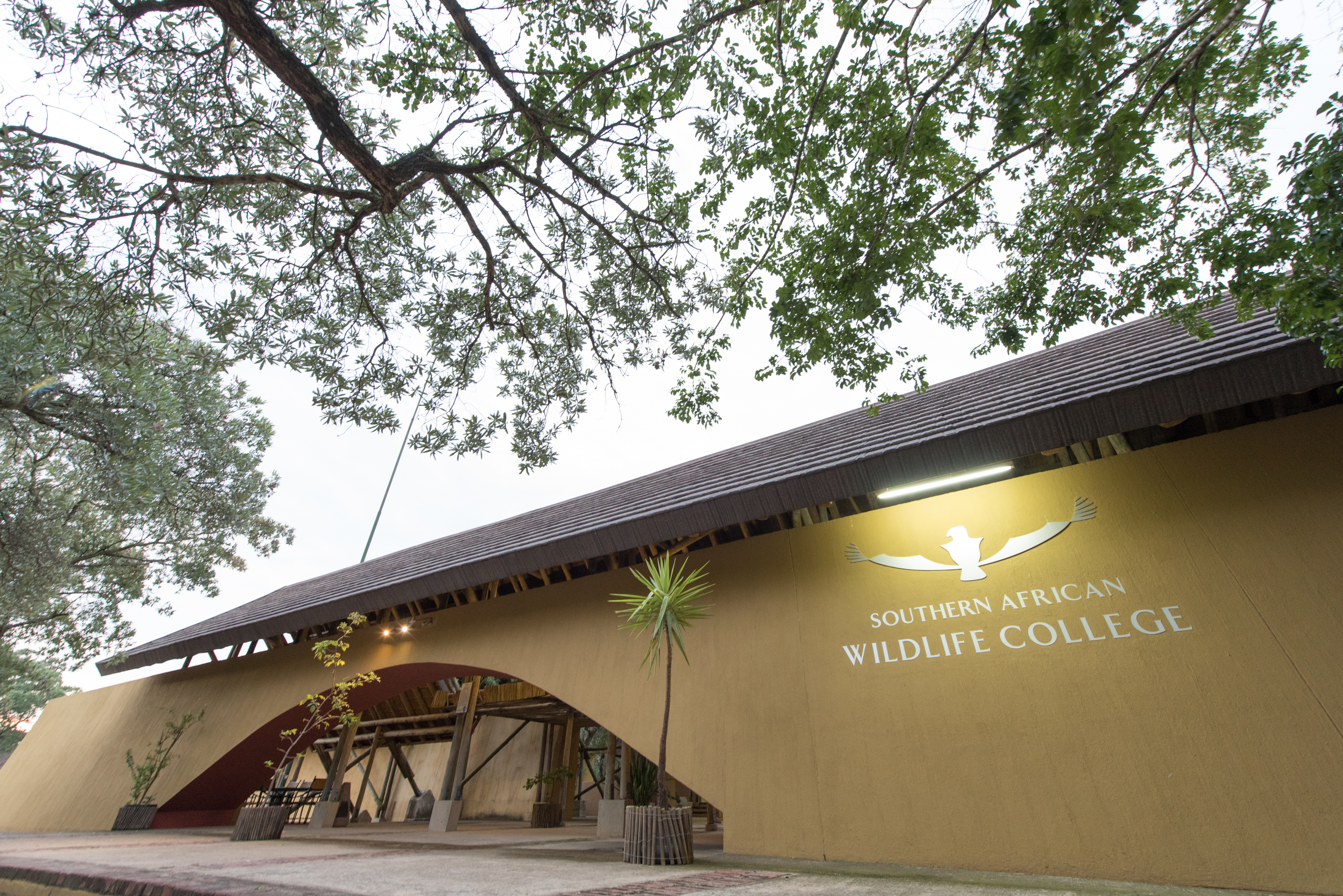 IRF has partnered with the SAWC in the past to provide K9 units and training to game reserve partners and have been extremely impressed with their work. IRF is excited to expand the partnership to help protect one of the world's most important rhino populations.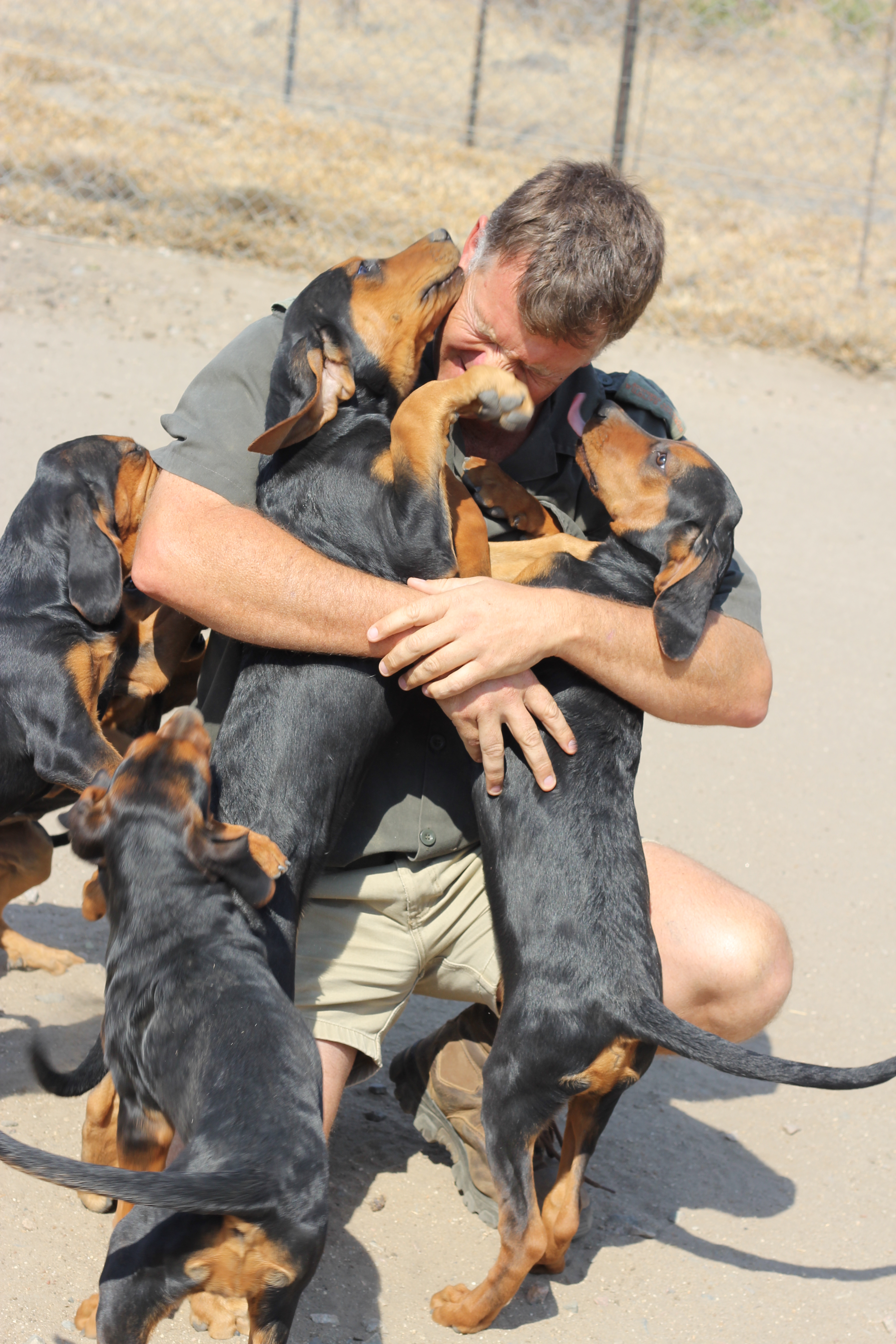 The SAWC's accredited K9 Unit trains both rangers and dogs in the disciplines needed to assist in the detection and apprehension of poachers. The college's K9 unit works with both on-lead and free-tracking dogs that track poachers on game reserves, as well as training to rangers who work with dogs.
IRF previously provided funding to Big Game Parks in eSwatini for two dogs and ranger training through the SAWC. A well-trained rhino dog and its handler are powerful weapons against wildlife crime and playing an increasingly important role in African rhino anti-poaching efforts.
The SAWC has developed and tested an innovative strategy to counter poaching threats. Through the combination of well-trained field rangers and the addition of free-running canine assets, anti-poaching successes on the ground have increased from 3 – 5 % without a canine asset, to over 60% with the use of both on-leash and free-tracking dogs.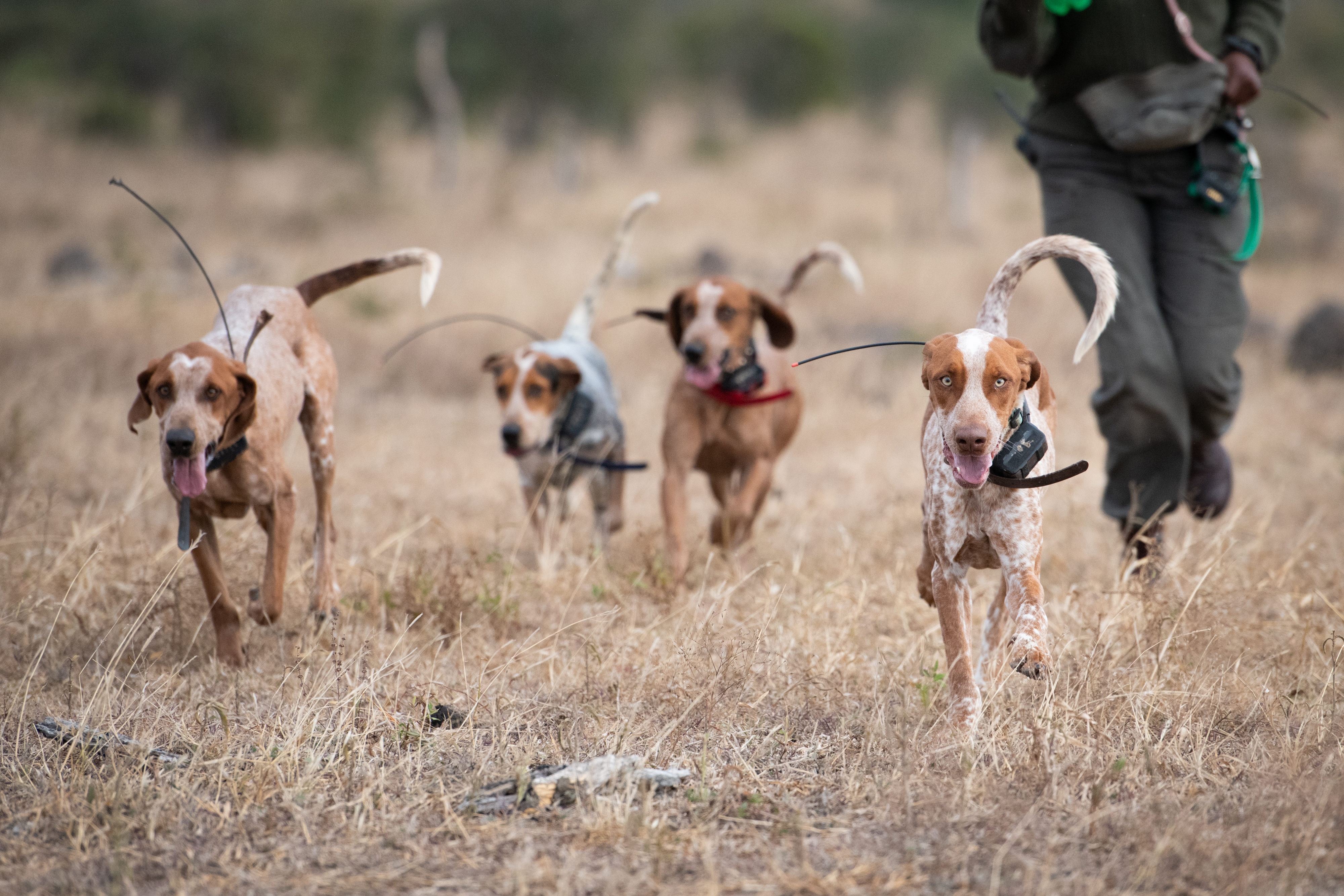 In addition to line dogs, the SAWC's K9 Unit is made up of pack dogs, typically hounds. Some of the original dogs came from Texas and were donated by Joe Braman, who lent his expertise to the project as well. The Ivan Carter Wildlife Foundation funded the relocation of the pack, and a litter of South African born dogs has now been born.
When a line dog or ranger unit begins tracking a poacher in Kruger, the pack dogs are then called in to follow the scent at speeds much faster than a human or dog on a lead can, often over rough terrain. From February 2018 to December 2019, the SAWC K9 Unit was deployed 120 times, making arrests of 134 poachers and seizing 55 weapons.
The SAWC utilizes aerial support in conjunction with the K9 Unit to increase the rate of success. Community engagement programs that address surrounding communities' livelihoods as well as better land use practices to sustain viable ecosystems are the final part of a cohesive and holistic strategy to protect and steward wildlife populations.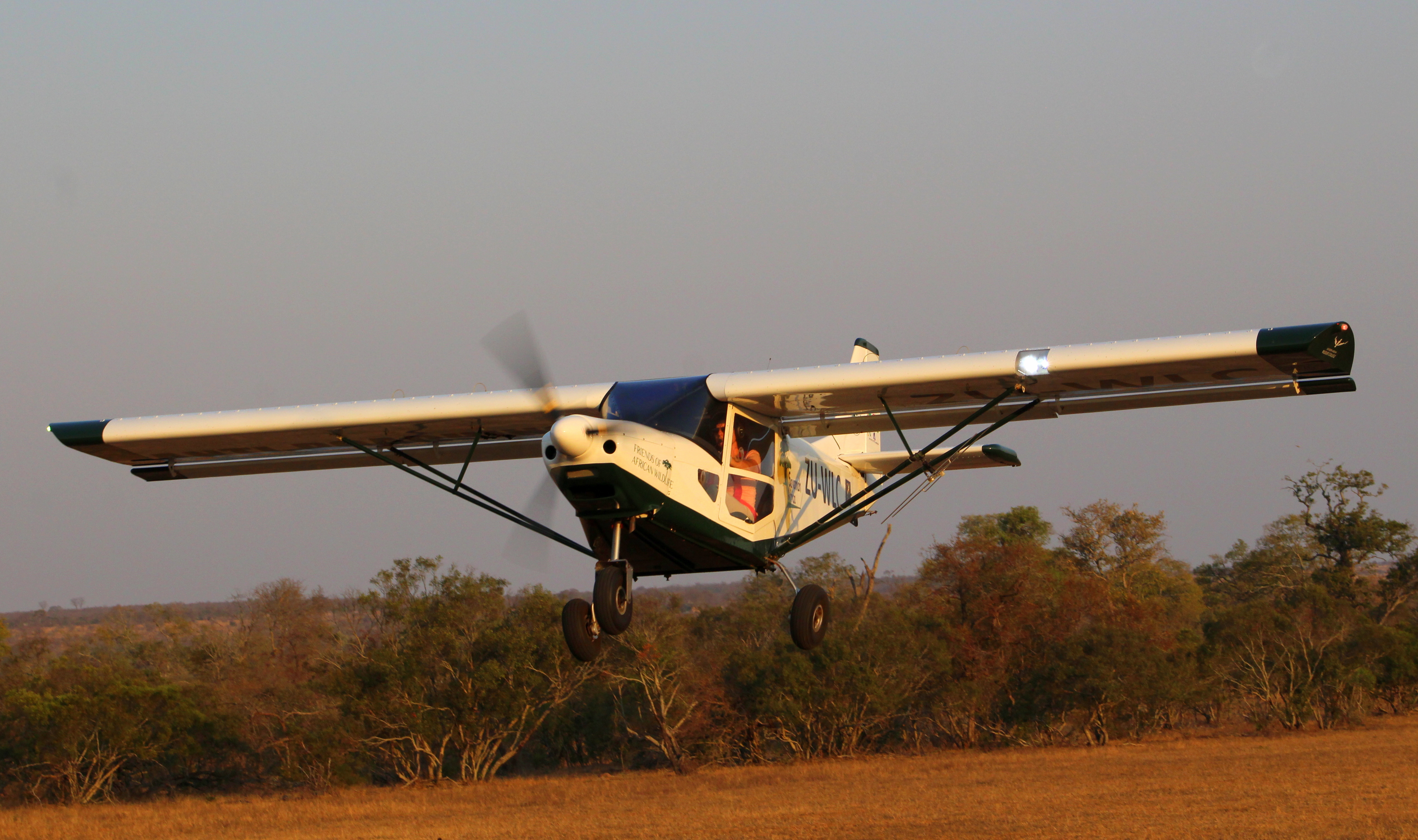 The best practices learned in the field have translated to a broad curriculum that builds skills in conservation and wildlife management. The college also offers courses in nature-based tourism and community-based natural resource management as well as specialized training designed to meet the needs of rangers and other game reserve personnel.
Since its inception, the SAWC has trained more than 18,000 students from 56 countries and 127 wildlife areas. The SAWC is slowly now reopening for student intakes after being closed due to COVID-19 mitigation efforts in South Africa. This has severely hampered operations over the past few months with the College having and has felt the pandemic's economic impact. Part of the IRF funding will help pay for salaries of trainers and the staff who run the K9 and aerial support units.
IRF is pleased to provide funding at a critical time to proven programs that keep rhinos safe and to help train the future conservation leaders in southern Africa.
For more on our program updates, make sure to subscribe to our blog and our monthly e-newsletter.