Boat Captain of Ujung Kulon RPUs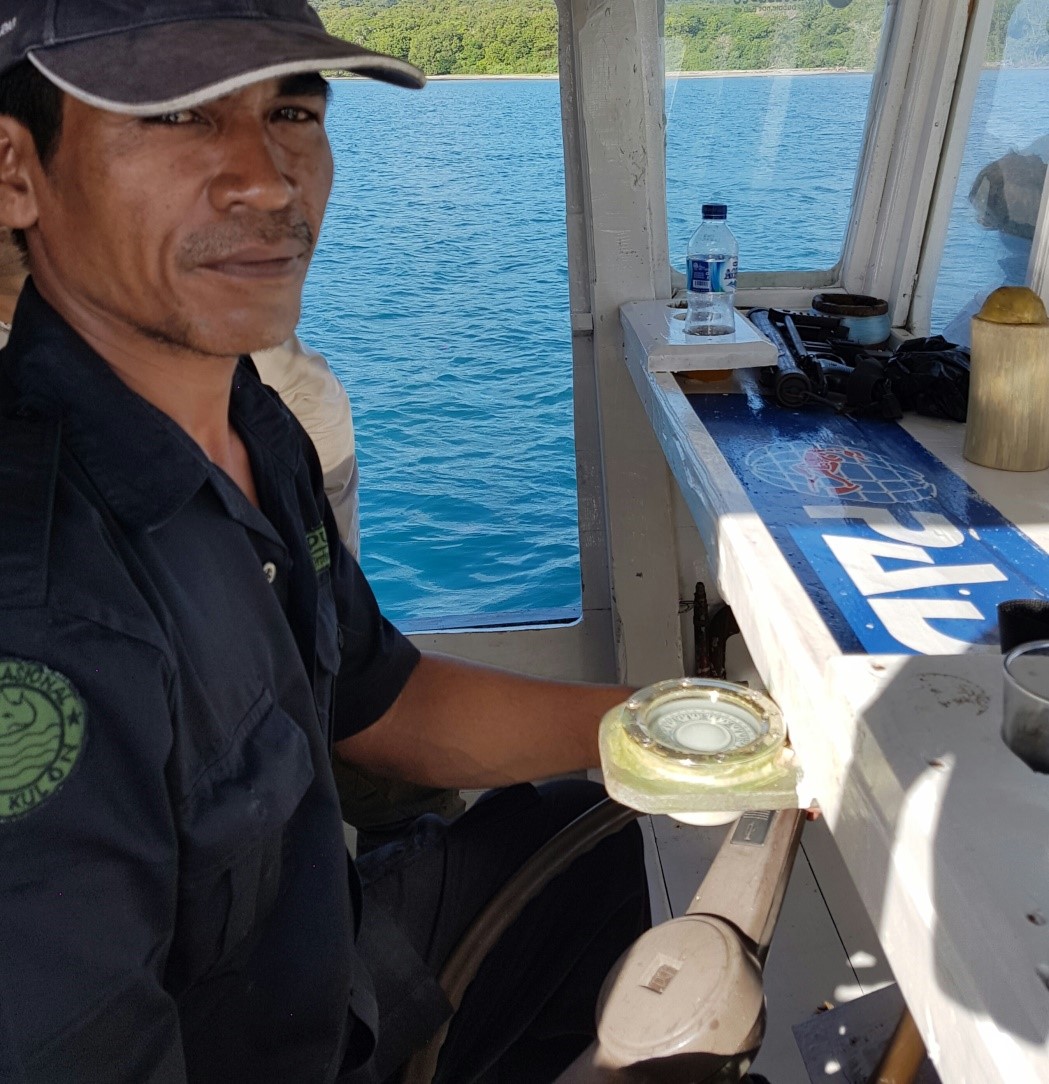 Written by Hanif Muhammad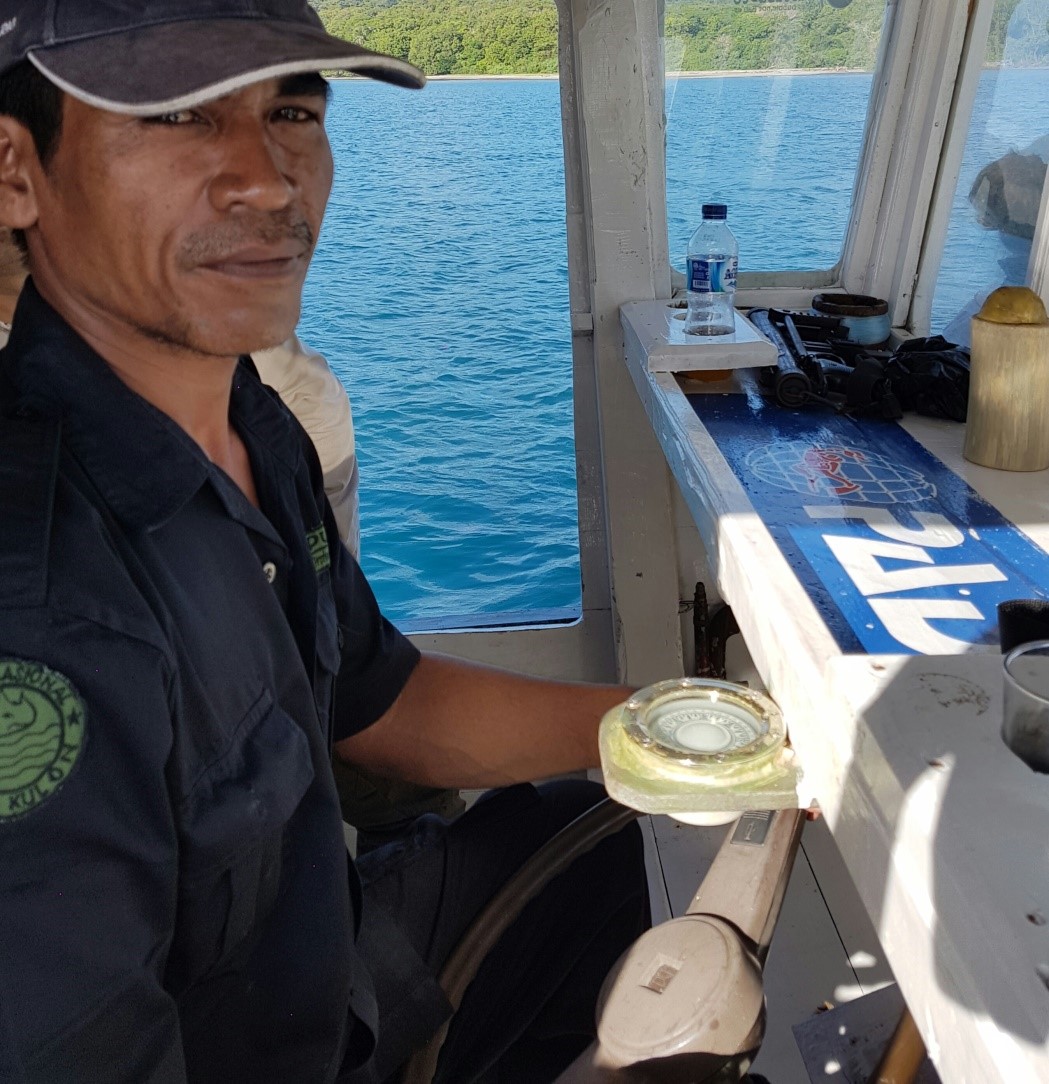 A visit to Ujung Kulon National Park (UKNP) can be done over land. However, there are many small islands within UKNP that require a boat to reach them. Additionally, the RPUs use a boat to more easily access the opposite side of the park's mainland. Enter Olis, the captain of the official RPU boat.
Olis joined the RPUs in 2012.  Before becoming the RPU boat captain, Olis was the captain of a private cruise ship. He has sailed through almost all of Indonesia's islands. As the RPU boat captain, Olis frequently spends an entire month at sea, protecting Ujung Kulon National Park. He is very comfortable on the water.
A few weeks ago, the IRF hosted its annual "Bowling for Rhinos" trip to Indonesia. As a part of this trip, we brought the "bowlers" to Peucang Island by boat. That day, the waves were quite high. But, Olis, who has four children at home, navigated us across the sea with such confidence that we were able to ignore the waves and enjoy the voyage.
Thank you, Olis!