Because of You, Rhinos Can Thrive In The Wild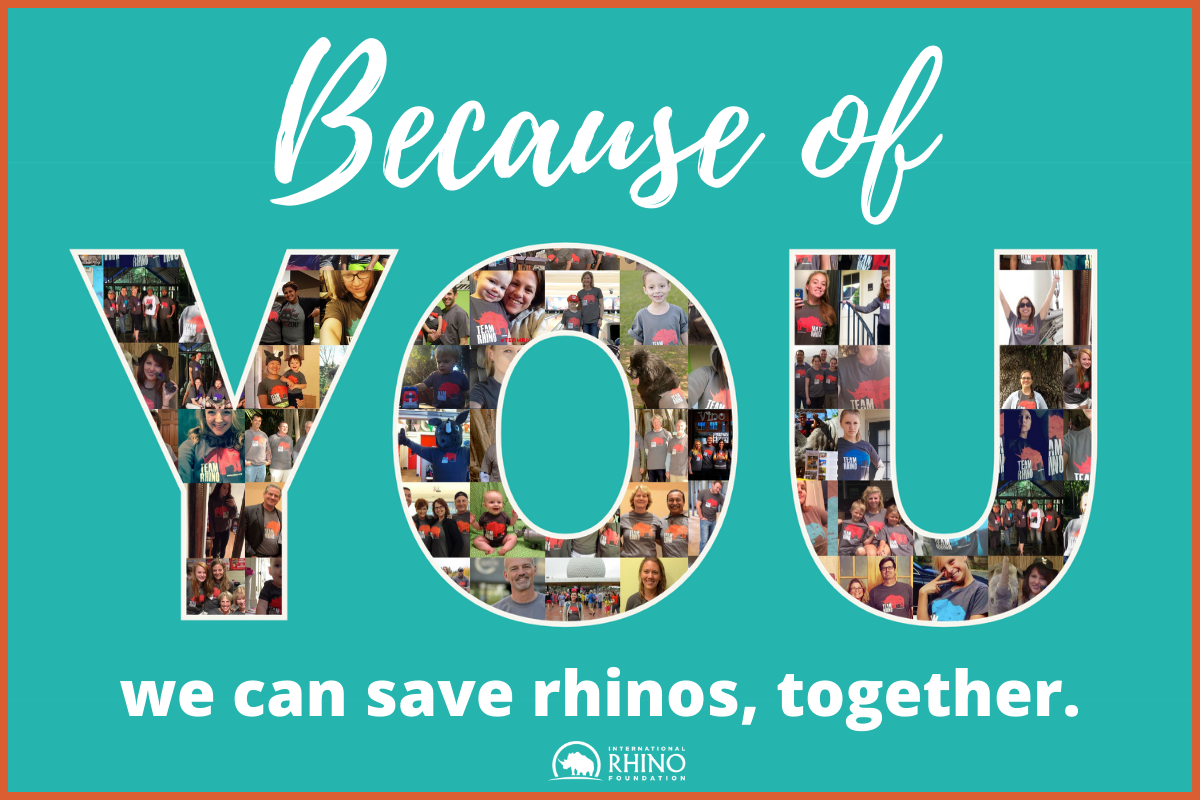 April Salter believes that saving rhinos is something everyone can do.
Salter formed SalterMitchellPR, a public relations firm with offices in Orlando and Tallahassee, Florida, as well as Washington, DC, more than 20 years ago. She has been involved with the International Rhino Foundation (IRF) since 2007.
As a member of IRF's Advisory Board, Salter helped IRF launch the popular Endangered Feces for Endangered Species campaign. "I like to say that I sold rhino poop on EBay to save rhinos," she explained. From that point, she fell in love with rhinos and dedicated herself to their survival.
Salter gives a monthly recurring gift to IRF. "I set it up and the donation is automatically made each month," she said. "It is easy for me and good for IRF, and at the end of the year, I can really see that I am helping rhinos thrive in the wild through IRF's programs."
Recalling her first experience meeting the IRF Board of Directors, Salter remembers being in awe of the conservation experts in the room from all over the world. "I thought: these are the people that can impact the future of the five species of rhinos."
Salter has since joined IRF's Board and donated her skills and expertise to help the organization realize its mission of ensuring the survival of rhinos through strategic partnerships, targeted protection and scientifically sound interventions.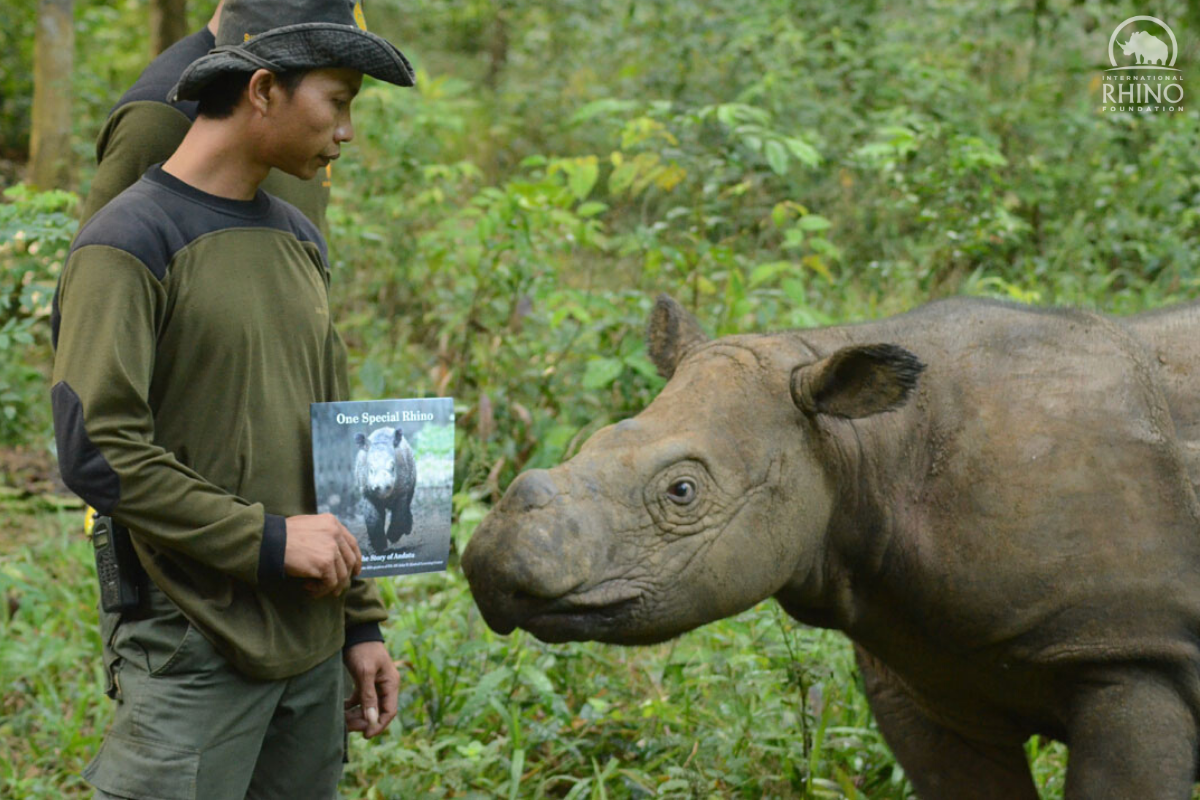 Over the years, some of her favorite stories are from the next generation as well. "I have seen kids send in money from lemonade stands to save rhinos," she said. "A group of fifth graders and their teacher also wrote, illustrated and published the book One Special Rhino: the Story of Andatu, and donated the proceeds to IRF."
Salter's hope for the future is to gain greater reach into China and Vietnam to reduce demand for rhino horn as a perceived medical treatment. "My hope is that the day will come where rhinos are not killed for what's on their head," she said.
"We can save rhinos. We just need more people to say, 'I want to help'."
Join April and others just like you that are contributing to help rhinos thrive.
To keep supporting rhino conservation year-round, please consider making a monthly donation. By becoming a recurring donor, you'll be joining a special, dedicated group of conservationists reaching out each month to fund continuous anti-poaching patrols for the world's most threatened rhino populations.  Make a monthly donation here.