Andatu Turns 2-years Old!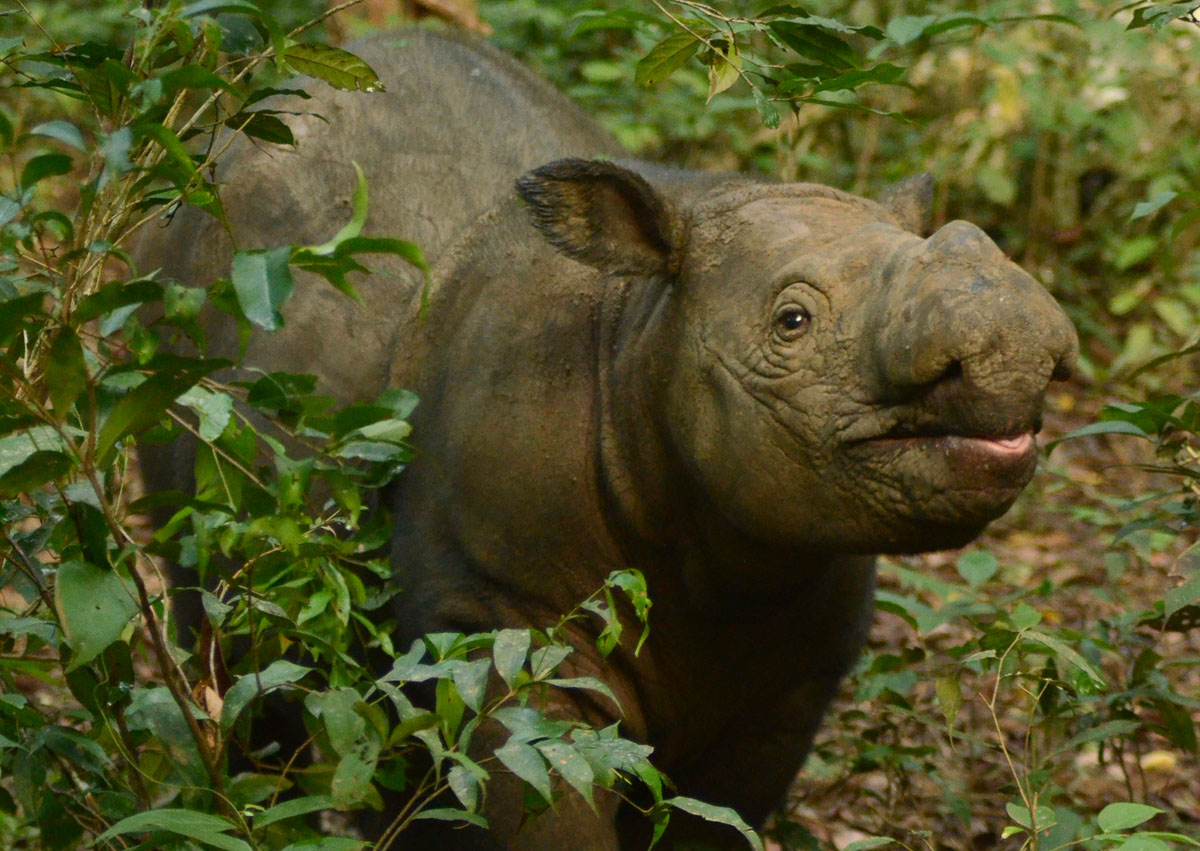 Two years ago today, we welcomed Andatu, the first Sumatran rhino born in a breeding center in Indonesia. Take a look at how our pride and joy has grown!
Andatu represents a unique international love story: when Ratu, a rescued female Sumatran rhino, met Andalas, who was born at the Cincinnati Zoo, it definitely wasn't love at first sight. But, eventually, an attraction developed. And Andatu was the result!
Today, on his 2nd birthday, Andatu is a boisterous, strong, young male. He's almost as tall as his mother (and if you can't see their faces, it's sometimes hard to tell them apart!). Andatu spends more and more time away from Ratu each day, as we get ready to re-introduce her to Andalas in the hopes of producing another calf, a crucial goal for this critically endangered species numbering no more than 100 on Earth.
Please join us in wishing Andatu a Happy Birthday! One way to honor this special occasion is to 'adopt' Andatu or one of the other rhinos at the Sumatran Rhino Sanctuary. Just $30 pays for 'your' rhino's feeding and veterinary care for 2 days. Adoptive parents will receive a recent photo, a bio, and adoption certificate – and, if you adopt today in honor of Andatu's birthday, a FREE IRF bracelet. And if you'd like to send Andatu a personal birthday greeting, please post on his Facebook page.