2019 State of the Rhino: Poaching pressure continues to increase, impacting African rhino species
This is the second post in the 2019 State of the Rhino Report series. View the Report Highlights.
In Africa, criminals killed nearly 900 rhinos last year. While this is a decrease from 3.7 rhinos lost per day in 2015, 2018 still saw 2.4 rhinos killed per day – or one rhino every 10 hours.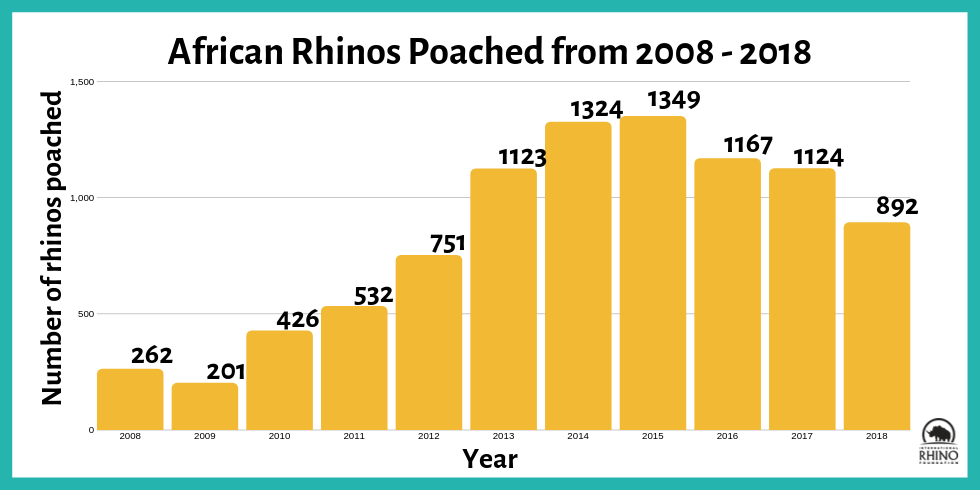 White rhinos, which number 18,000 today, have been most heavily impacted by poaching over the past 2 years. The species is more susceptible to poaching largely because they generally live in more open habitats where they are easier to target.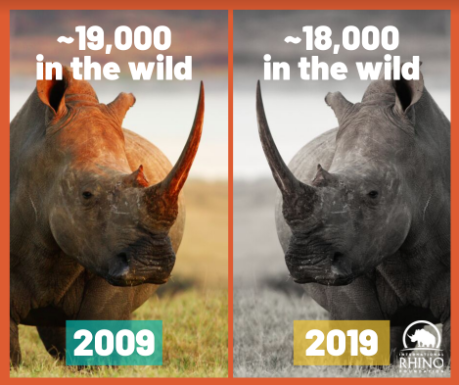 Africa's other rhino species, the black rhino, is slowly coming back from horrendous losses. By 1993, fewer than 2,300 rhinos remained from populations numbering more than 65,000 in the 1970s. Today, black rhino numbers hover around 5,500 animals. Poaching remains a threat for this species as well.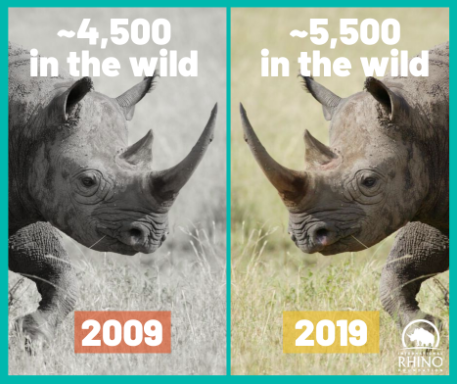 The declines would have been far larger if not for the enormous protection efforts by governments and conservationists in Africa.
Eighteenth Conference of the Parties, Convention on International Trade in Endangered Species
In August, representatives from nearly every country in the world met in Geneva, Switzerland to discuss trade issues pertaining not only to charismatic species like rhinos and elephants, but also species ranging from otters to sturgeons to coral to a variety of plants.
Three rhino proposals were brought forth to the parties:
By Eswatini (formerly Swaziland) to allow the country unrestricted international commercial trade in its specimens of white rhino, their horn and products. The Parties rejected the proposal 202-25, with seven abstentions;
By Namibia to allow the country to conduct live trade in southern white rhinos to appropriate destinations. The proposal was rejected 82-29;
And by South Africa to allow it to change its trophy hunting system for black rhinos, requesting the hunting quota be increased from five adult males to a total number of adult males not exceeding 0.5% of its total black rhino population. The Parties approved the proposal, with amendments.
Support protection efforts in Africa, by making a donation.
Next: Asia