New Gifts for the Rhino Lover on your List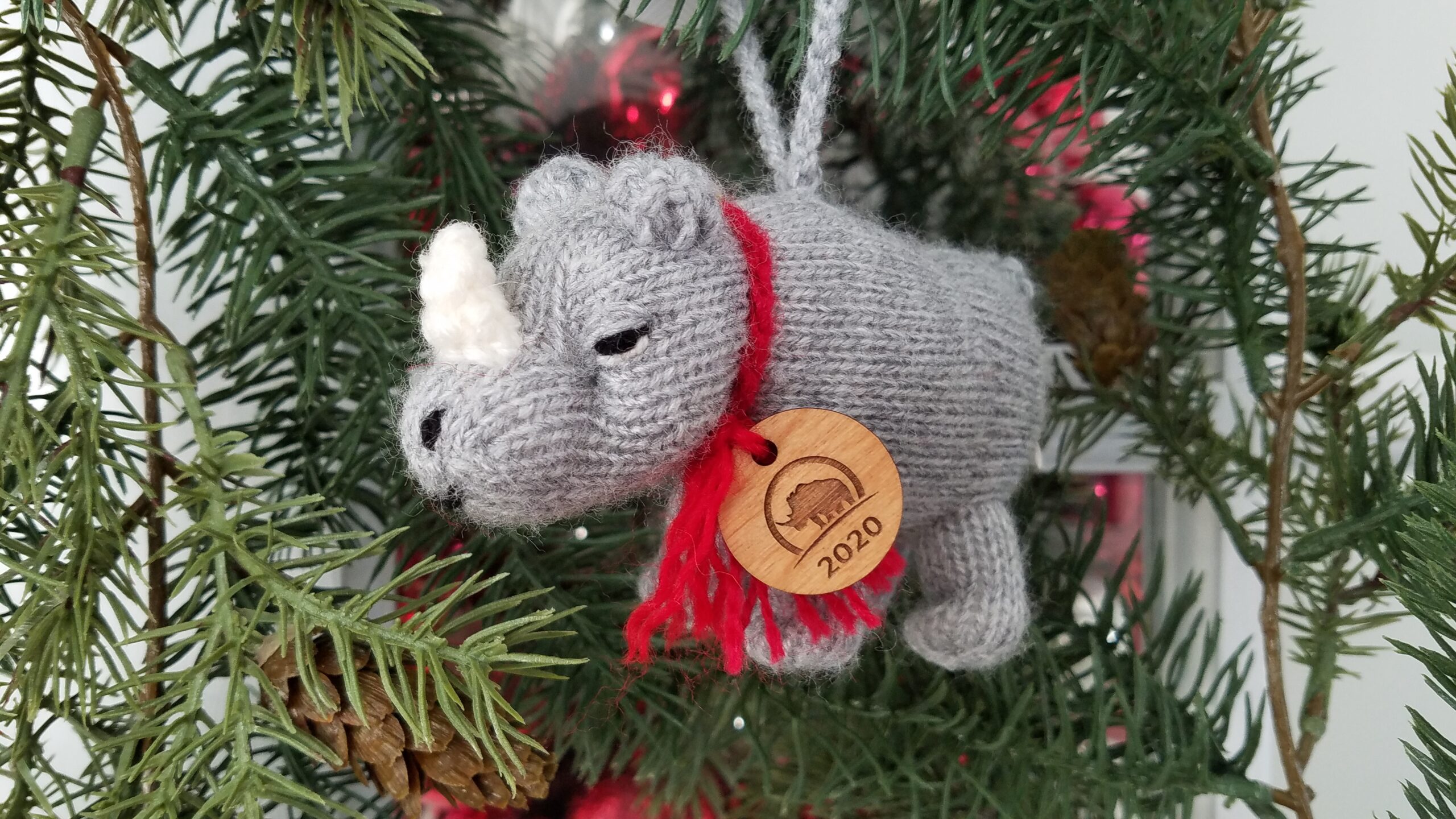 We could all use a little extra holiday cheer this year, so we've got new items in our rhino shop for you to enjoy. If you are doing some holiday shopping this season, why not save rhinos in the process? All profits from our shop sales help us protect rhinos and their habitats.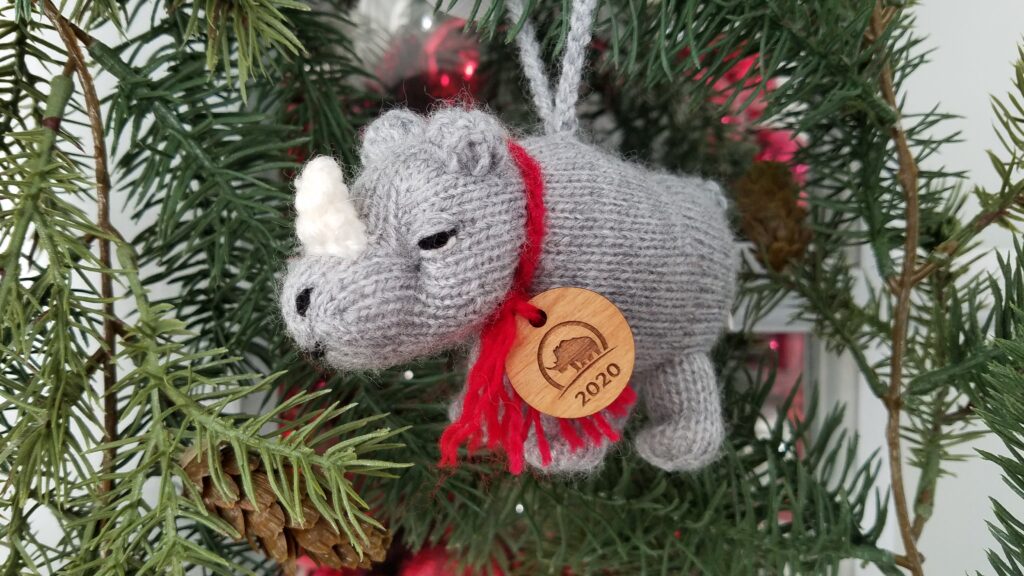 First, for those starting to decorate, IRF's 2020 Holiday Ornament is here! This little rhino is ready to hang anywhere and comes with an engraved wood medallion. This limited-edition ornament comes from Ornaments 4 Orphans® who exist to empower global artisans and bless vulnerable children. They sell handmade products, purchased fairly in developing communities, and a portion of proceeds is invested back into the communities they work to care for and educate orphans and vulnerable children.
This hand-knit IRF Holiday Ornament is available exclusively for the 2020 holiday season, so get yours before they're gone!
*As of Dec 1st, our 2020 Holiday Ornament is SOLD OUT*
---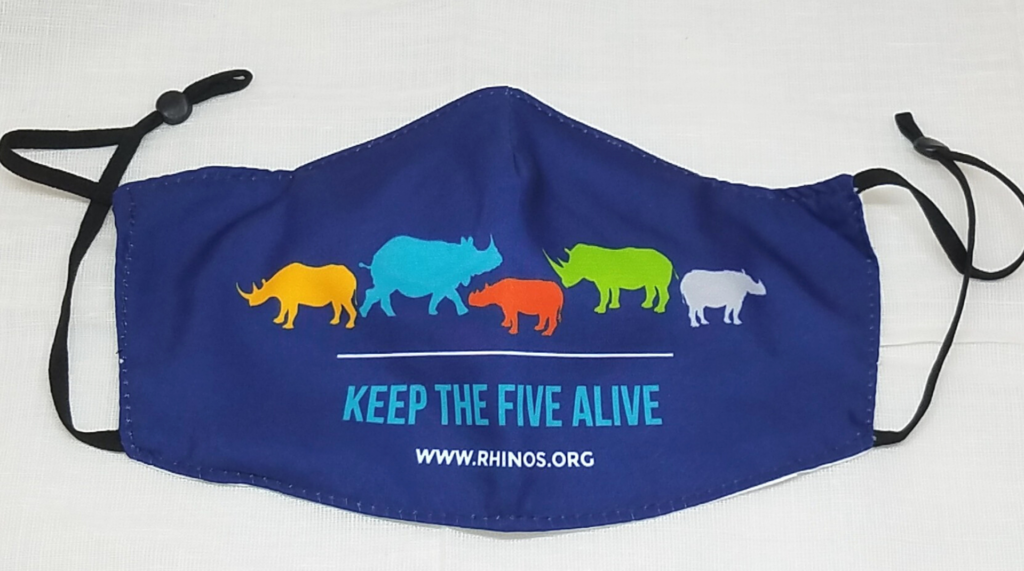 Another brand new item is our Keep the Five Alive face mask. You may recognize this design from our wildly popular World Rhino Day t-shirts with silhouettes of each of the five rhino species. We are planning on releasing a new shirt design every World Rhino Day, so while we did retire the shirt design, due to its popularity we modified it into a face mask! This three-layer adult mask has an adjustable nose bridge, filter pocket, and adjustable ear loops. You can purchase 1 for $12 or 3 for $30.
---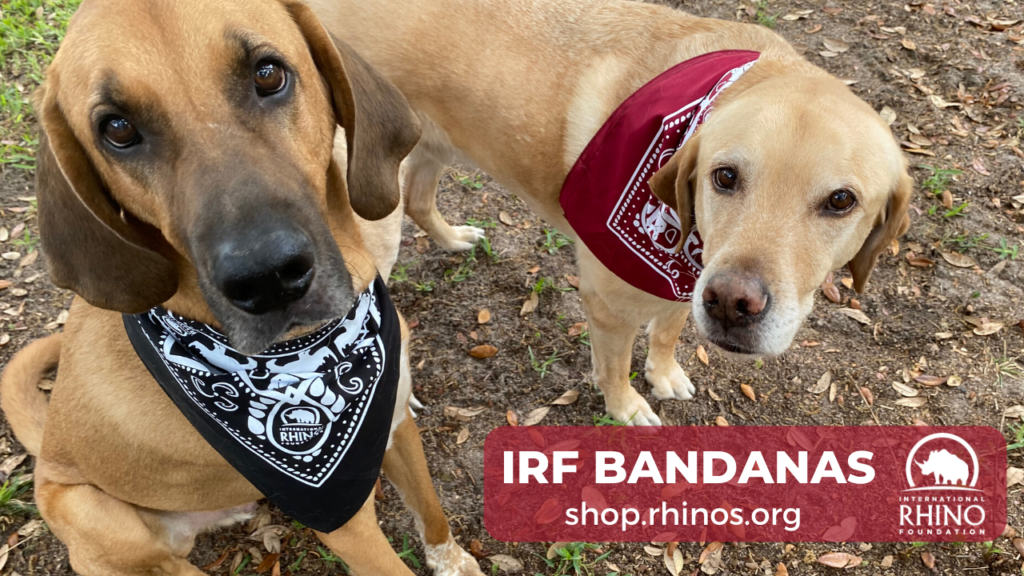 Finally, one of our most popular items this year has been our batik-inspired bandanas released for the first time in April. Originally available in black and burgundy, we've added a brilliant turquoise for your collection. These bandanas add a pop of color and pattern to an outfit, look great on your furry friend, and would even be a great way to wrap a gift!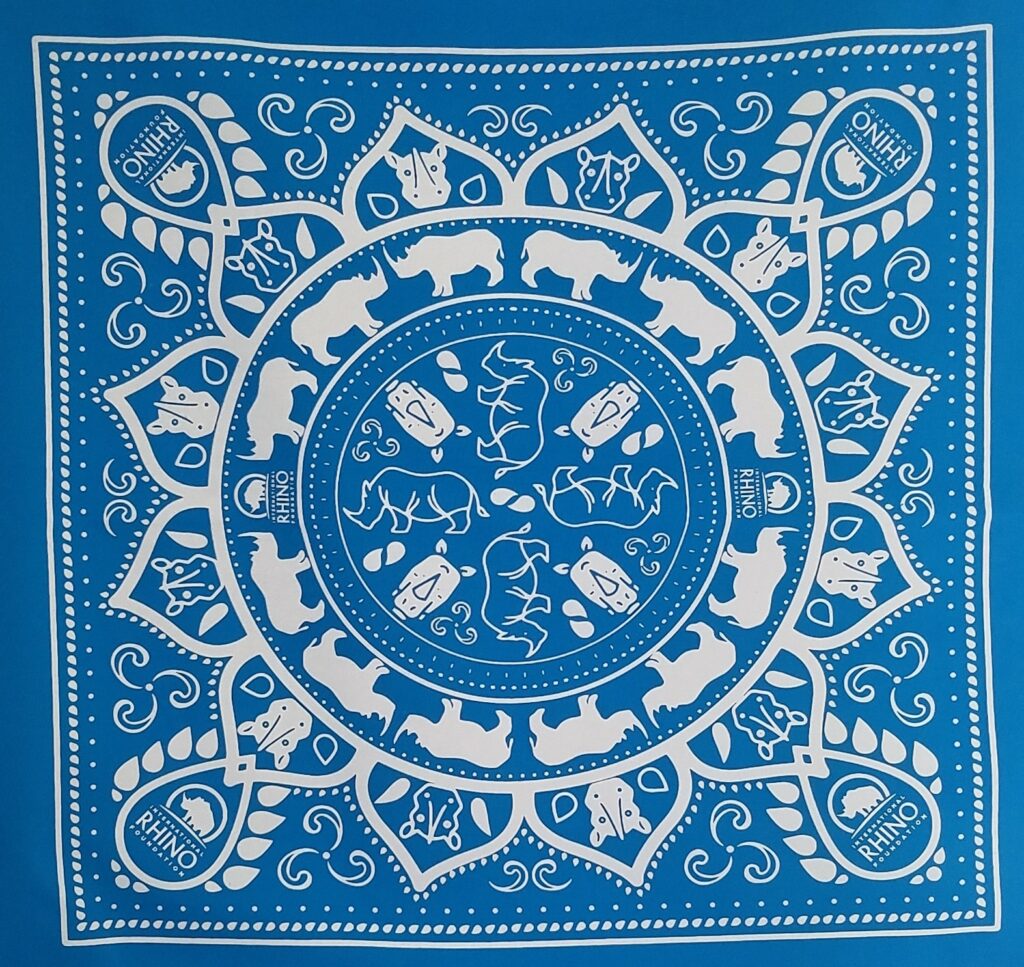 There's something for everyone in our shop – even stocking stuffers like these rhino keychains and Corks for Conservation.