Community Member Turns Over Weapon to Rhino Protection Unit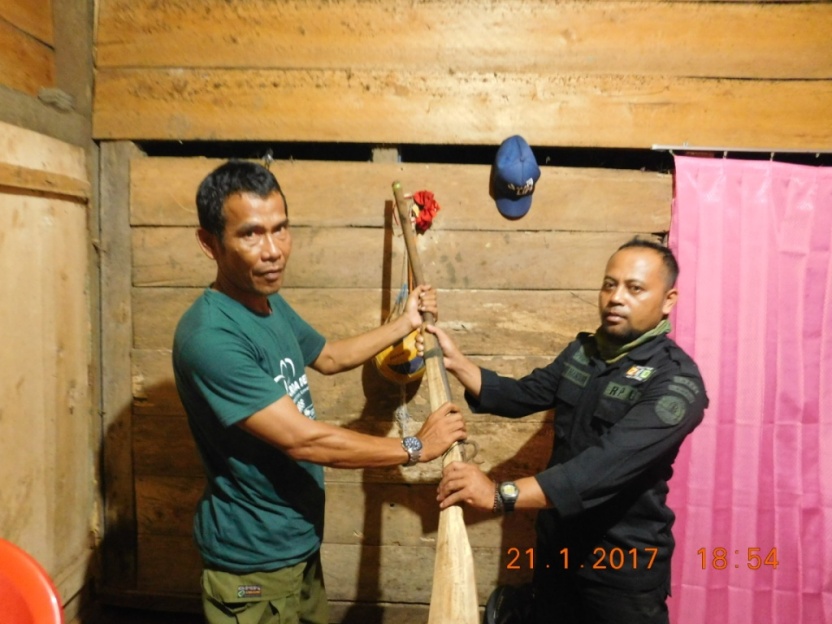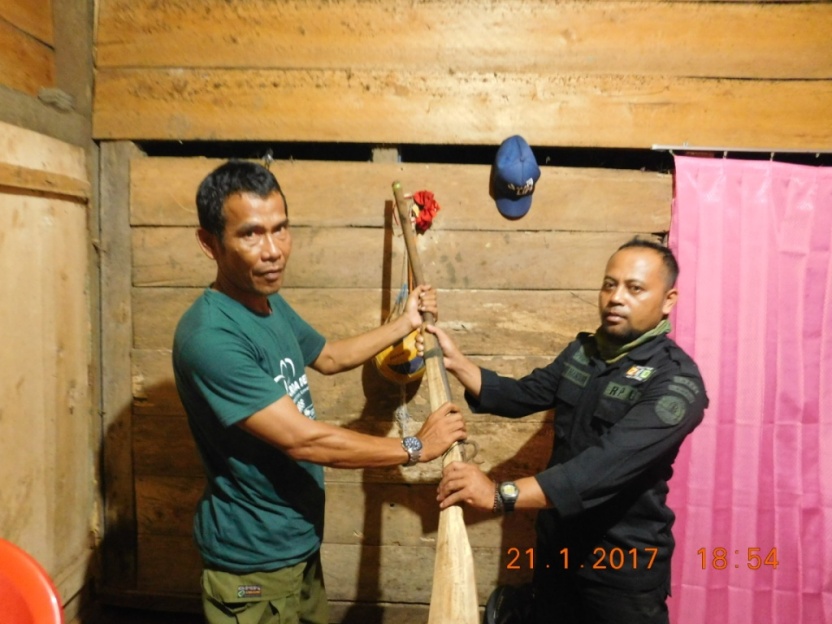 The population of Sun Bear (Helarctos malayanus) is being threatened by illegal hunting in Bukit Barisan Selatan National Park (BBSNP). Rhino protection units (RPUs) started patrolling the area which have allowed for the sun bear to safely begin re-inhabiting the forest.
RPUs also began raising awareness in the local communities about illegal hunting and it's effects on wildlife populations. As a result, one of the villagers handed over an assembled firearm (called "locok") to the RPUs. The weapon was used by local people to hunt deer, mouse deer, goats and other animals. The weapon was given to the Head of Resort Tampang-Blimbing, BBBSNP region.