Rhino poaching in India, and throughout the world, is conducted by highly-organized, well-funded and heavily armed criminal syndicates who are constantly looking for new ways to capitalize on security gaps and weaknesses. To deter poachers, reserves must become "hard targets" for them to exploit – with intensive rhino monitoring, advanced security systems, and successful investigation and prosecution of poachers.
You can help ensure that wildlife criminals will be found, arrested and prosecuted by purchasing an Investigative Kit for forest guards in India. Each kit costs $500 and includes all the equipment officers need to investigate a wildlife crime scene and collect evidence that will be legally admissible in a court case.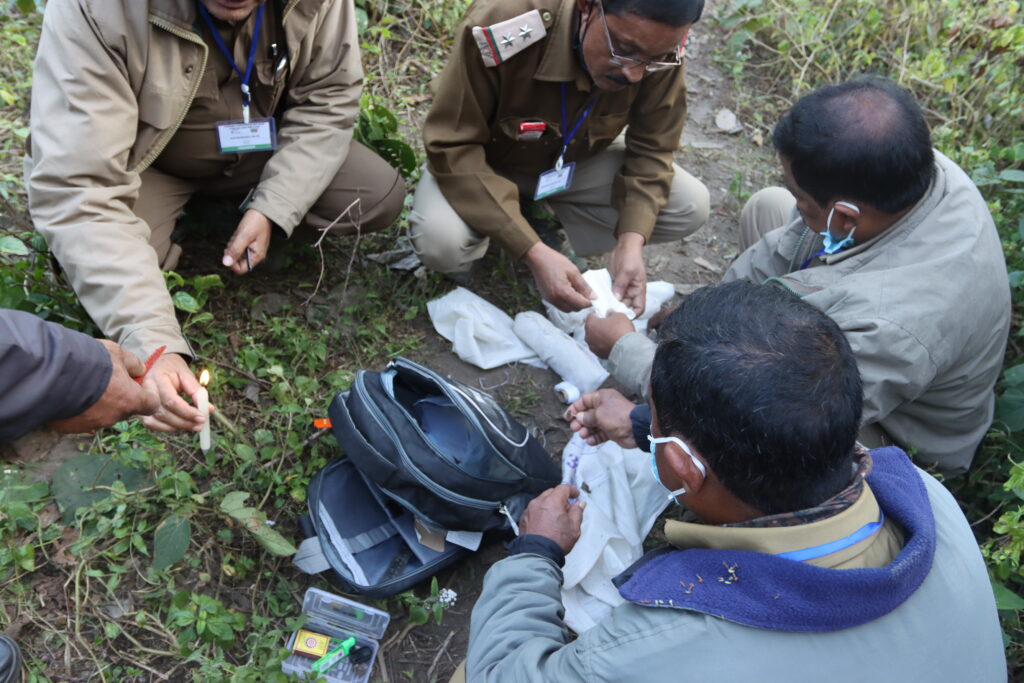 IRF has created the Investigative Kit in response to direct requests from forest guards who have participated in our wildlife crime investigation training.
The Investigative Kits will provide all the necessary equipment and forms officers need to put the lessons they've learned into practice and follow legal procedures for crime scene investigation, evidence collection, and preparation of cases, including:
Surgical gloves, scalpel blades, collection tubes and forceps for handling and preserving biological evidence to avoid contamination.
GPS, measuring tape and compass for mapping the crime scene.
Forms to prepare seizure lists and arrest memos (must be fully completed on the spot or the case can be rejected by the court).
Evidence sealing and marking materials.
Crime scene investigation training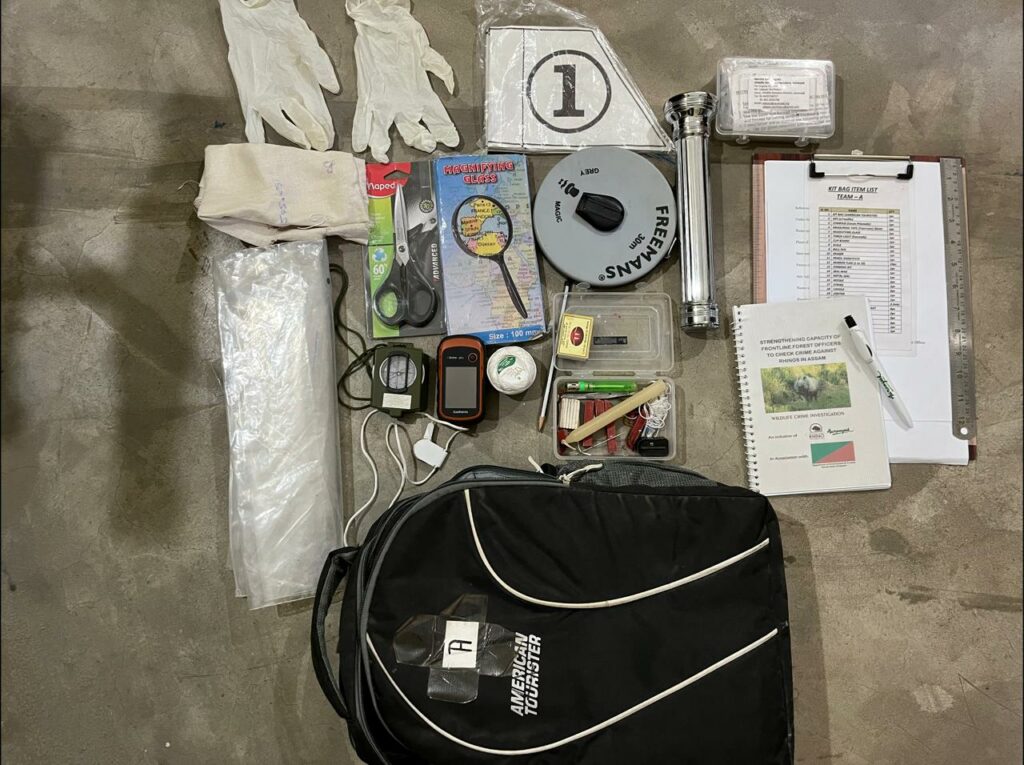 Thanks to intensive efforts by the Government of India and park authorities, rhino poaching in India has declined significantly, from 41 rhinos poached in 2013 to just 1 in 2021. But India's rangers must remain ever vigilant. Demand for rhino horn in China and Vietnam remains high, and poachers will take any opportunity to kill rhinos.
By purchasing an Investigative Kit for forest officers in India, you can make an immediate difference in the fight against rhino poaching and other wildlife crimes, and help to ensure that wildlife crimes are successfully investigated and prosecuted.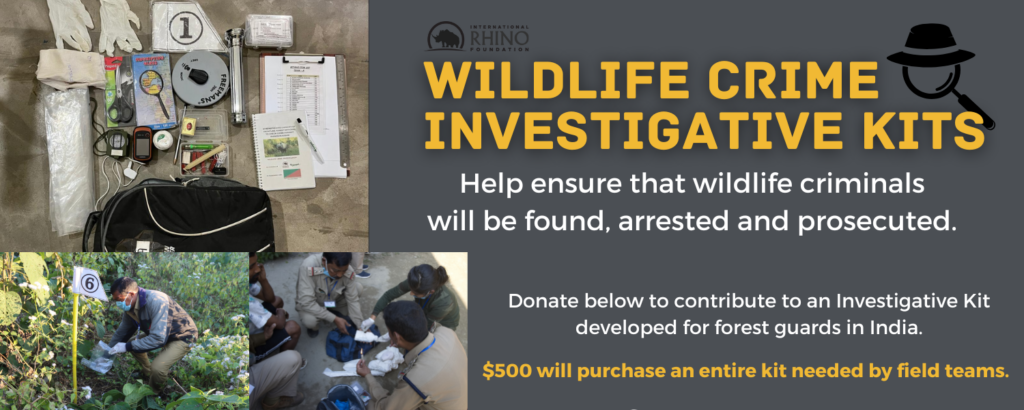 The Investigative Kits will provide all the supplies forest guards and officers need to put the lessons they've learned into practice and follow legal procedures for investigating a crime scene, including:
Surgical gloves and forceps for handling evidence to avoid contamination
GPS and compass for mapping the crime scene
Blades and test tubes with anticoagulant gel to collect blood samples
Silica gel to preserve biological samples
Forms for seizure list and arrest memos
Crime Scene Investigation training