Wearable Art – Showcasing Rhinos on Batik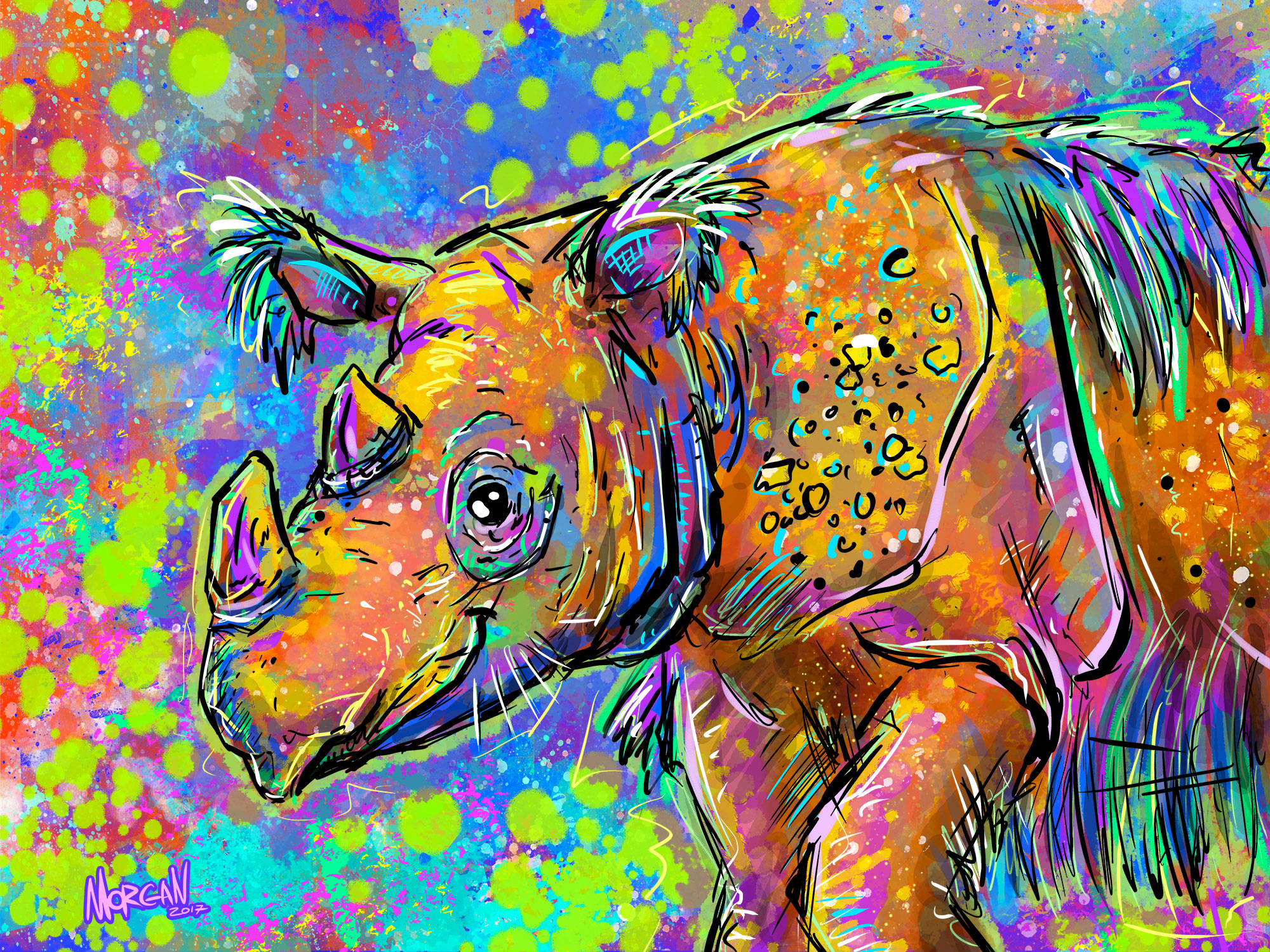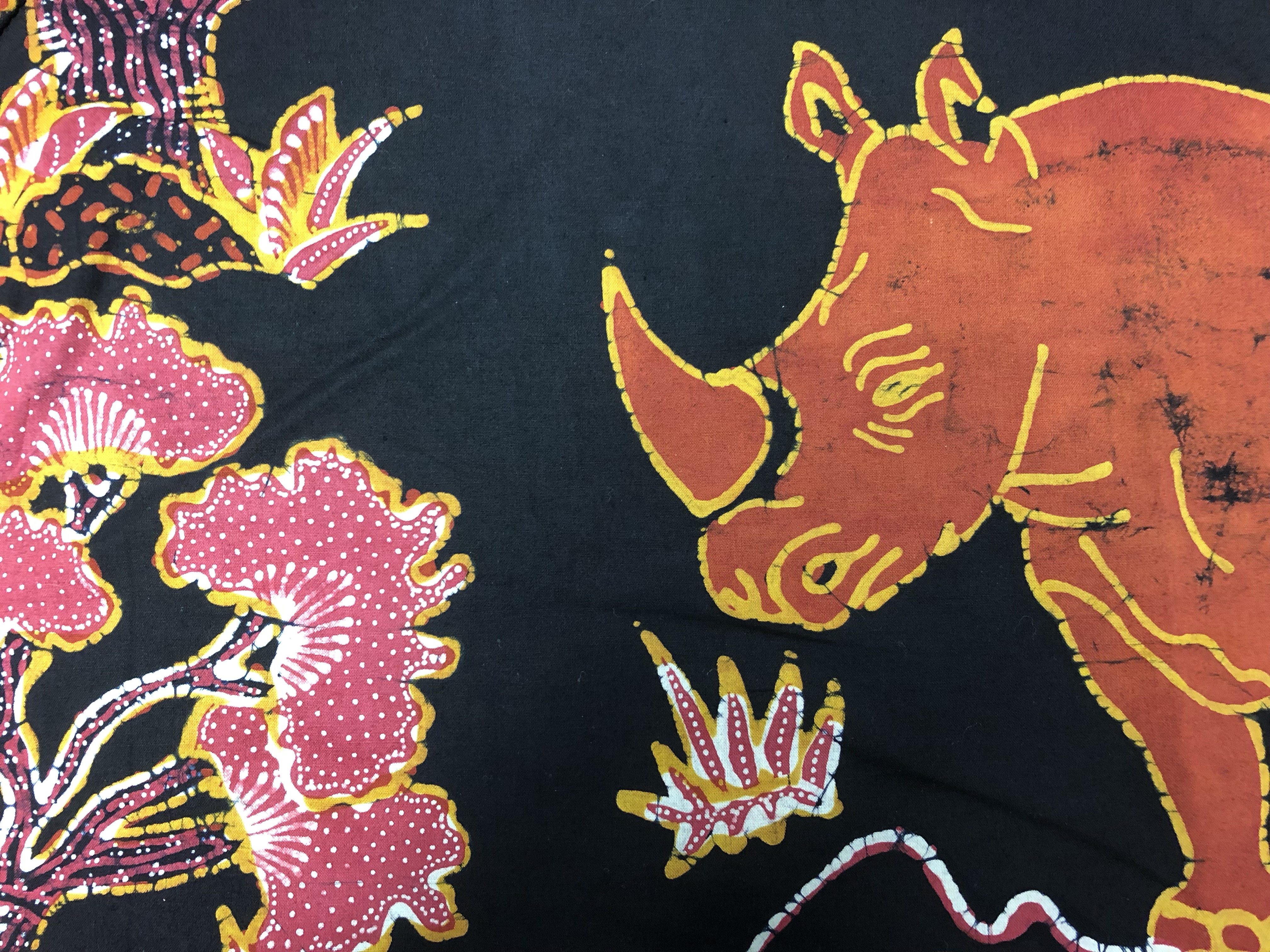 Protecting Indonesia's biological treasures is just as important as protecting its cultural heritage – one of the many reasons that IRF operates rhino protection units in Indonesia's national parks, including UNESCO World Heritage sites Ujung Kulon National Park (Javan rhinos) and Way Kambas National Park and Bukit Barisan Selatan National Park (Sumatran rhinos). Which is also why we're proud to offer one-of-a-kind Batik items, handmade in Bogor, Indonesia.
What Is Batik?
The term "batik" is a common name for the process of coloring fabric using a dye-resistant technique. No one is quite sure as to the exact origins of batik art—some samples have been discovered from as far back as 1,500 years ago in Egypt and the Middle East. In Indonesia paticularly, the technique has evolved over hundreds of years and is unmatched in terms of intricacy or uniqueness of design.
"To make a batik, selected areas of the cloth are blocked out by brushing or drawing hot wax over them, and the cloth is then dyed. The parts covered in wax resist the dye and remain the original colour. This process of waxing and dyeing can be repeated to create more elaborate and colourful designs. After the final dyeing the wax is removed and the cloth is ready for wearing or showing."
Source: www.batikguild.org.uk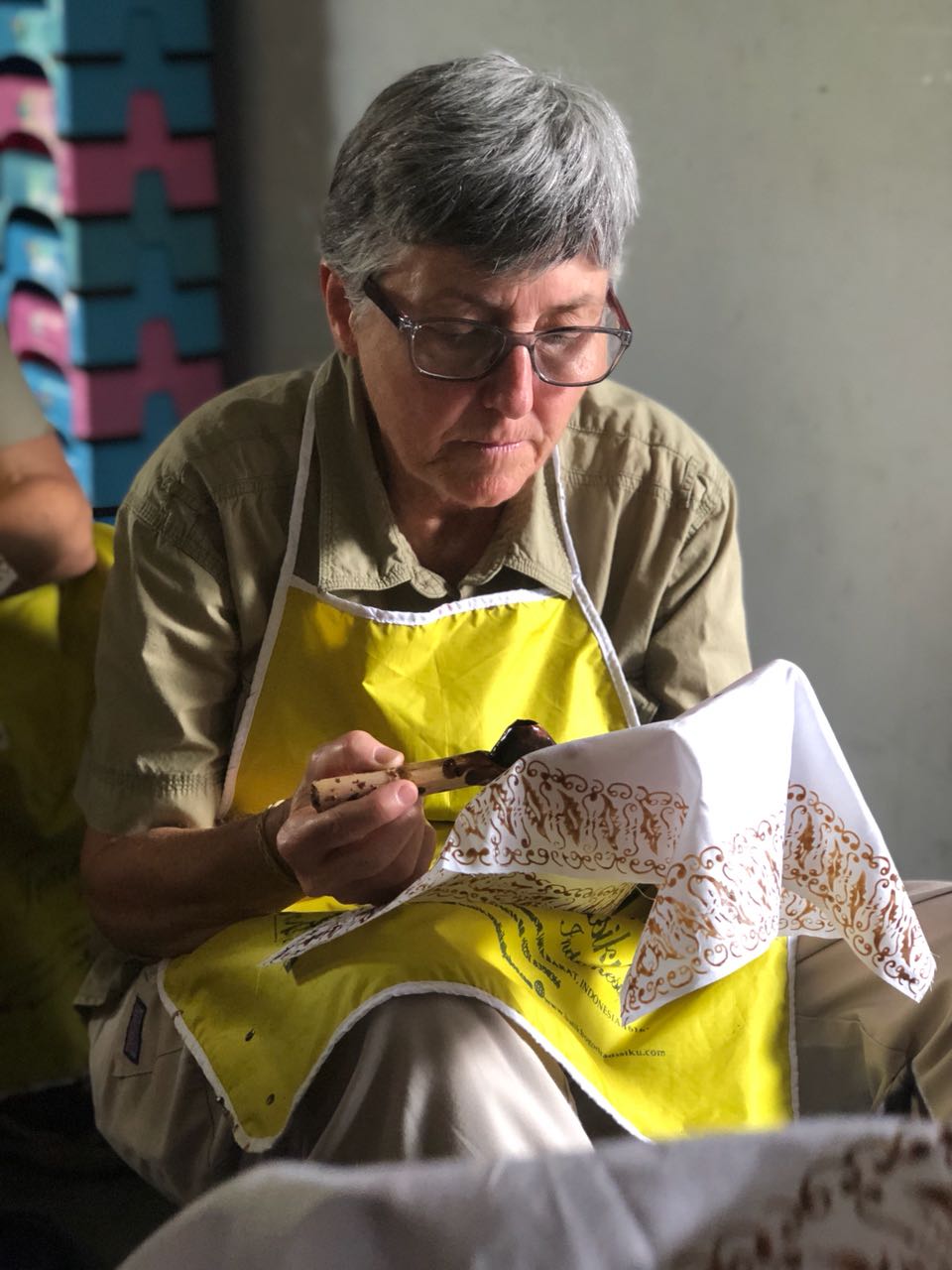 Why Rhinos?
In dense, steamy rainforests on the Indonesian islands of Sumatra and Borneo, Earth's few remaining Sumatran rhinos are struggling to exist. Barely hanging on in fragmented sub-populations, this rhino is so rare – fewer than 80 survive – that only a handful of people have ever seen one in the wild. The population has plummeted by more than 70% over the last two decades, largely due to human encroachment and the ever-constant threat of poaching. Sumatran rhinos only exist in several protected areas in Indonesia, where they are physically guarded by Rhino Protection Units (RPUs). By working with Indonesian batik artists to incorporate rhino imagery into designs, we hope to bring more awareness about the plight of these disappearing animals.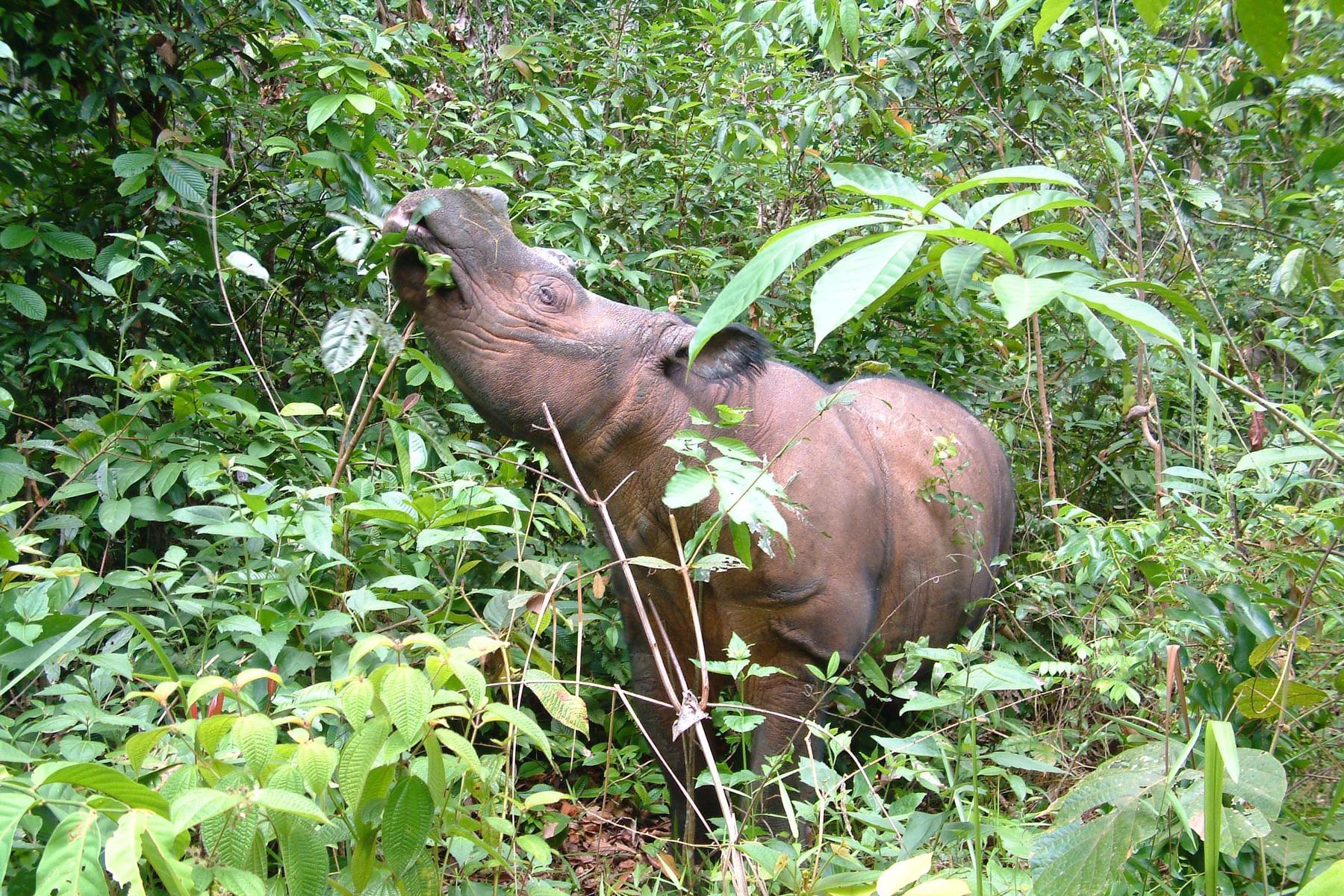 Shop Rhino
Now in our Rhino Shop, we are featuring two such rhino batik pieces. Each item was hand tailored in Bogor, Indonesia and made especially for us.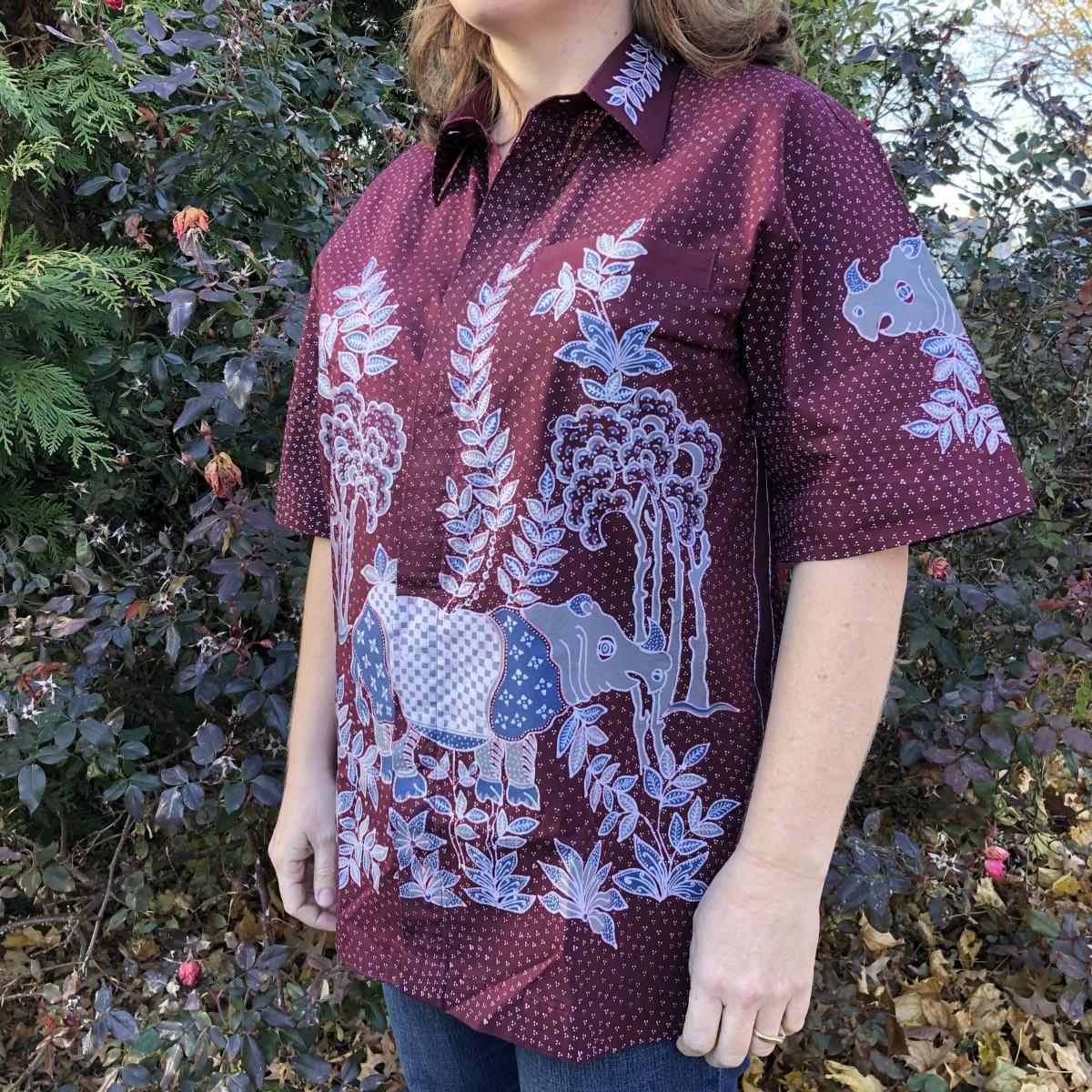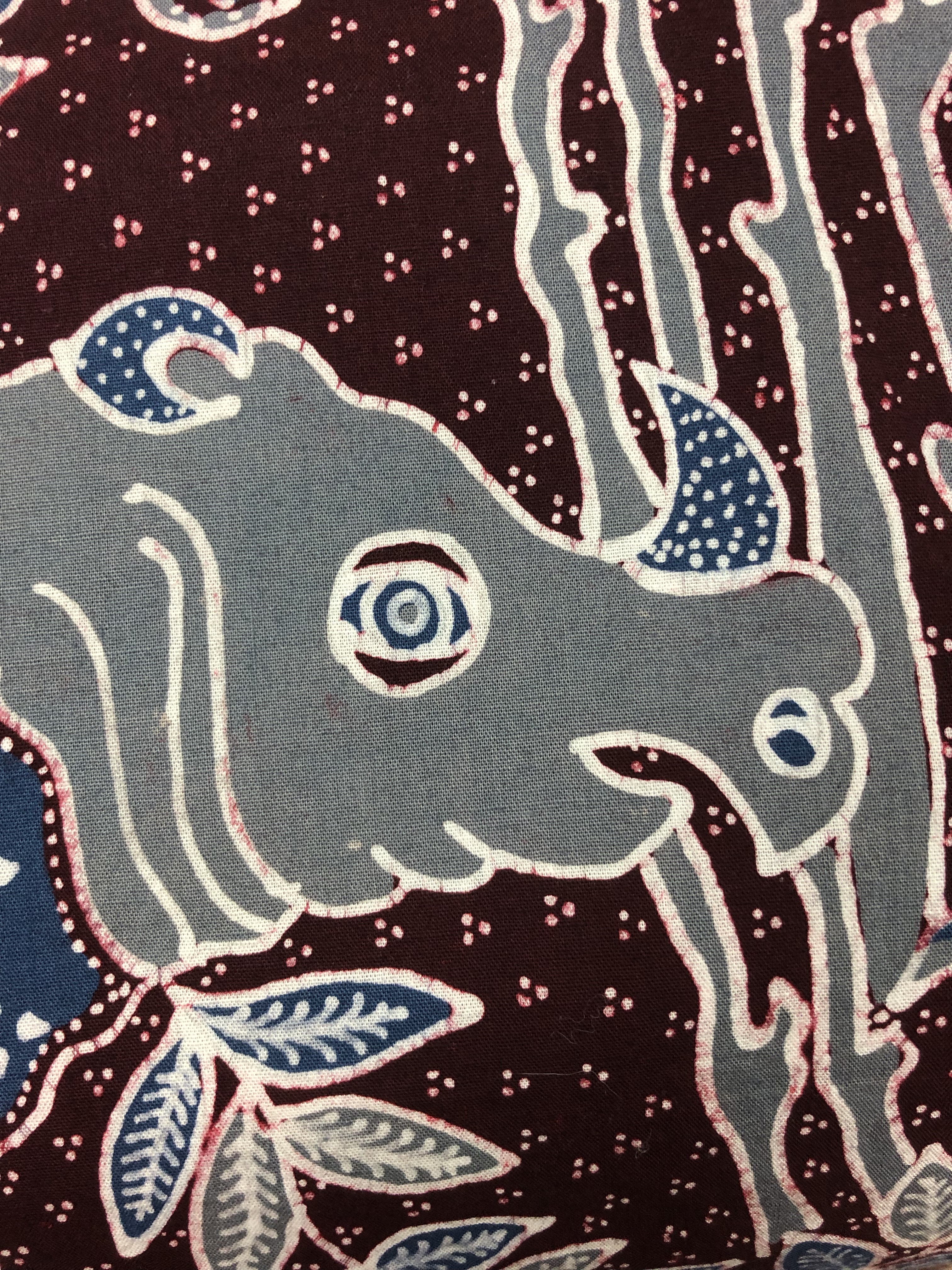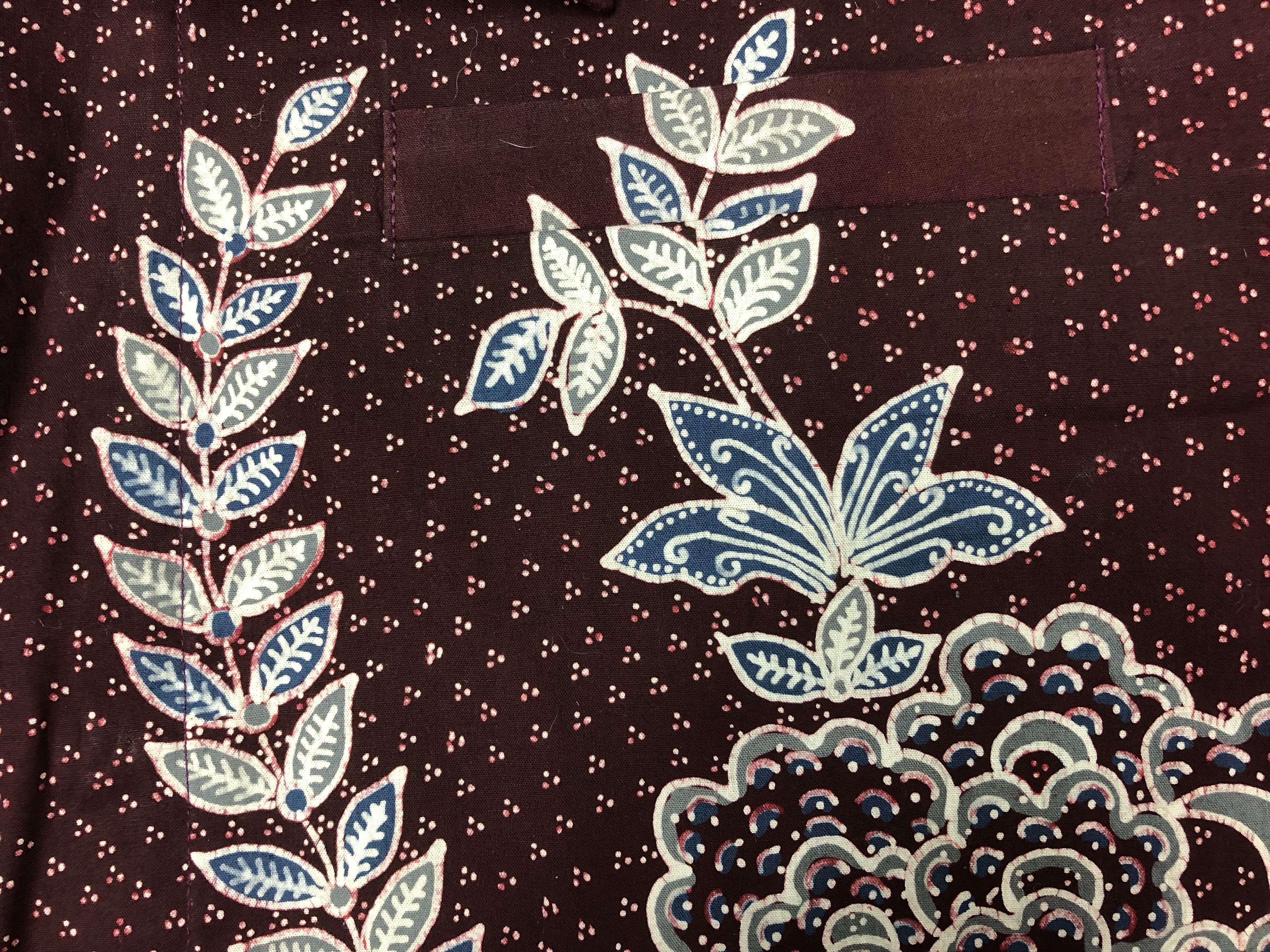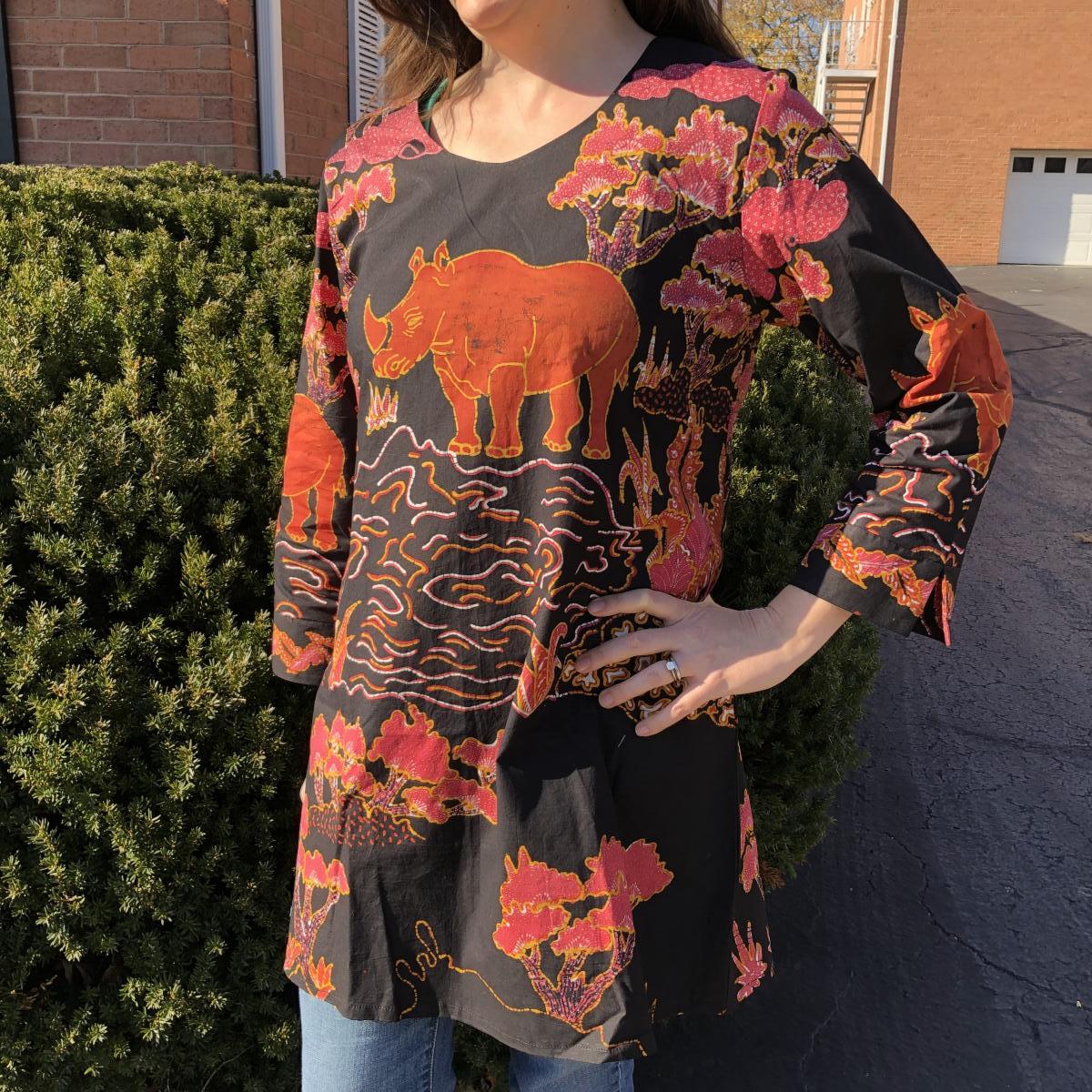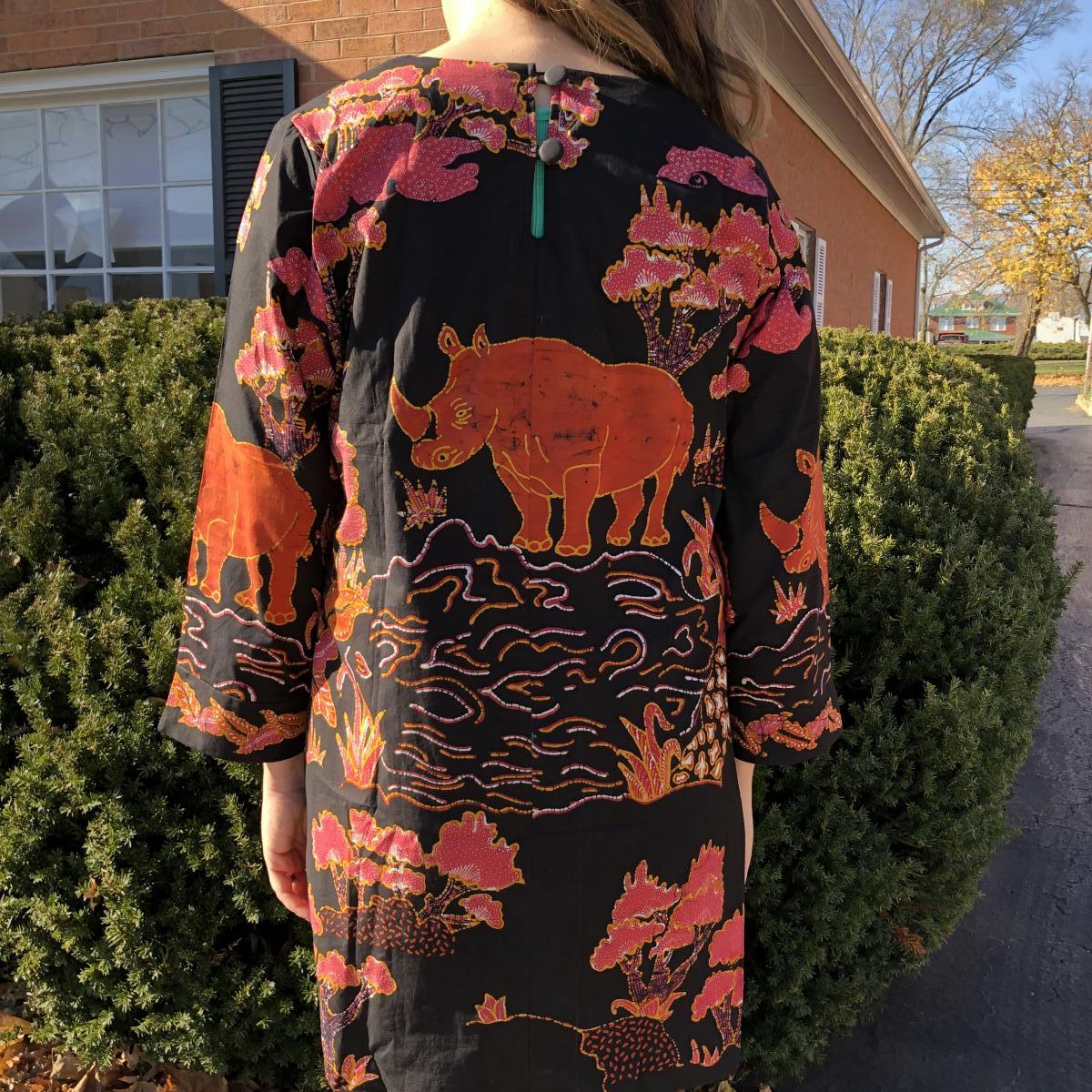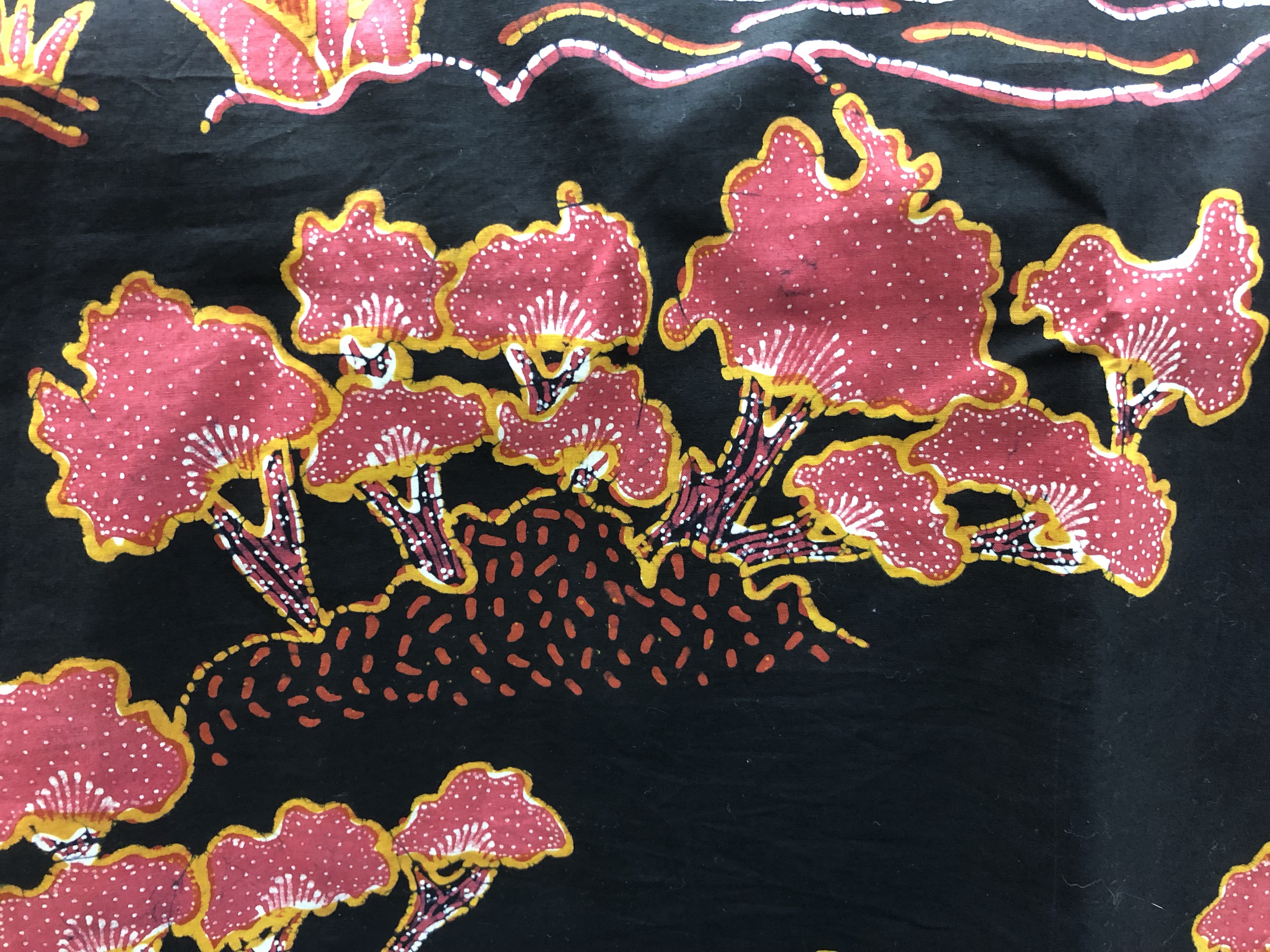 Each item is unique and one-of-a-kind. If you are interested in different designs or colors, please contact shop@rhinos.org.